---
John Lennon
-

Ten Songs That Made Me Love...
published: 23 / 12 / 2017
---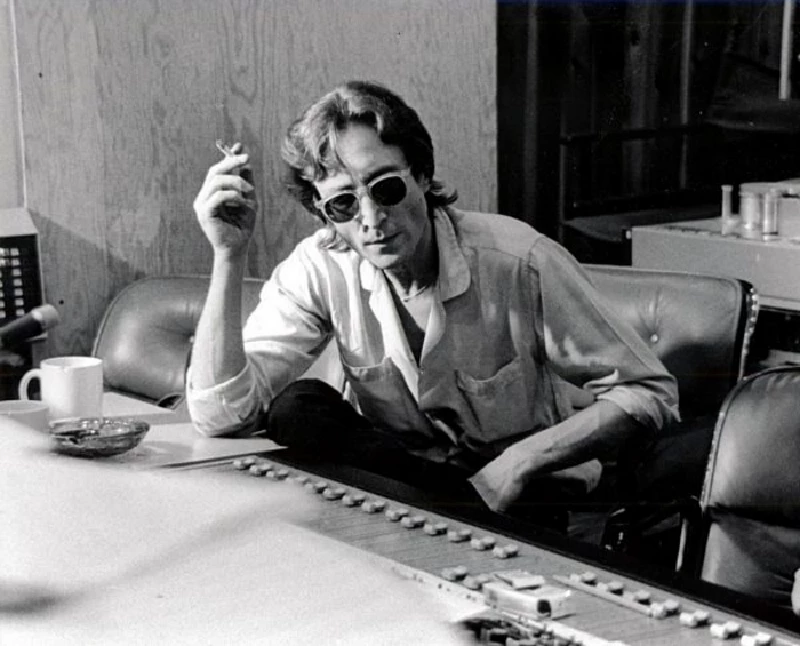 intro
Carl Bookstein looks back at the music of John Lennon and the Beatles and ten songs that made him love the iconic singer and songwriter.
The music of John Lennon and the Beatles has touched more lives across the globe than one could possibly conceive. The 1960s was the Beatles' decade and no one could quite touch them in terms of creativity and impact. From Beatlemania to 'Sgt. Pepper's Lonely Hearts Club Band' their work was messianic in effect. In the 1970s with his solo career, John kept on going strong- bearing his soul in his songs. Hallmarks from the Beatles' 'All You Need Is Love' to John's iconic 'Imagine' express the deep and profound idealism that was delivered in John Lennon's music. The Beatles were the most commercially successful and musically influential band in the history of popular music. John's Beatles songwriting partnership with Paul McCartney too was historic. When John was shot and killed in Manhattan in December of 1980 at age 40, the outpouring of grief was planetary. The effect was devastating. John's impact was unparalleled. Here are ten songs that made me love John Lennon: 1. 'Tomorrow Never Knows' ('Revolver', 1966) The hum of psychedelia is at the apex of the Beatles 1966 innovation, 'Revolver' with 'Tomorrow Never Knows', "Turn off your mind, relax and float down stream… It is shining." It is all layers of tape loops and varied instrumentation. John Lennon's voice appears from above like the Dali Lama chanting on a mountain top. "It is believing, it is believing… Listen to the color of your dreams." Again and again we would play 'Revolver', my dad driving up to Northern Michigan from Detroit, with this 8 track tape coming over the car stereo. It was ten years after the album was released, but to my young ears it was still shining like new. 'Tomorrow Never Knows' is an absolute favorite John Lennon song, from my favorite Beatles album ever 'Revolver'. It represents a further breakthrough into the future, something beyond all that which came before. 2. 'I Am the Walrus' ('Magical Mystery Tour', 1967) Pulsing slowly, then charging out of the gate. "I am he… as you are me and we are all together." 'I Am the Walrus' plays; sounding as creative and intense as when it came out on 'Magical Mystery Tour' in 1967. Evocative strings are pronounced with John Lennon now singing about "Sitting in an English Garden waiting for the sun." The number and its pace grow and become blistering. Another psychedelic gem- somehow both cryptic in language and epic in sound. 3. 'Working Class Hero' ('John Lennon/ Plastic Ono Band', 1970) I have held some good jobs that carried recognition and prestige. I have also held some jobs, for instance 10 plus years in retail, selling CDs- that were at best looked at as purely working class affairs. This John Lennon solo number somehow can help you make it through those tougher times. The concept of 'Working Class Hero' means a lot to me. I don't get why jobs are used for ego and for the stratification of society. Why is one person looked at as better than another because of some status attached to their job? It makes no sense. Isn't it about who you are?? "A working class hero is something to be," John sang. 4. 'Glass Onion' ('The White Album', 1968) "I told you about Strawberry Fields/ here's another place you can go." 'Glass Onion' references the Walrus, and the many legends of the Beatles songs. It's edgy, full on rock, paced with intensity, a positively stinging number with stories that capture all that came before. "Here's another clue for you all," John sings with sharp wit, speaking to all those 1960s music fans that poured over every Beatles nugget in search of greater answers and meaning in the music- a Beatles 'White Album' classic. 5. 'Julia' ('The White Album', 1968) "Half of what I say is meaningless, but I say it just to reach you Julia." This is John expressing deepest love for his mother. This one always got to me- exquisite and beautiful. It captures the depth of John's character, bearing sorrow and wounds from the past. The song is the essence of soul. 6. 'Instant Karma!' (Single 1970, 'Lennon Legend', 1997) "Who in the world do you think you are? A superstar. Well, right you are. Well we all shine on, like the moon and the stars and the sun." This is all out rock and roll, direct, idealistic and hopeful. It makes you feel like you can be somebody, without fame or celebrity, that we all can be stars. 'Instant Karma!' is surely one of the greatest tunes in the John Lennon canon. "When you're everywhere, come and get your share." 7. '#9 Dream' ('Walls and Bridges', 1974) '#9 Dream' flows over the listener like a waterfall; so soft and lush- John's vocal rich and resonant. "So long ago, was it in a dream? Was it just a dream? … Seemed so very real, seemed so real to me." This one is an evocative, beautiful healing tune- something sublime and elevated." 8. 'You've Got to Hide Your Love Away', ('Help!', 1965) Beginning with a resonant guitar strum, John sings "Here I stand head in hand, turn my face to the wall. If she's gone I can't go on… Hey you've got to hide your love away." A Dylanesque lyric and sound- John is clearly taking in the iconic folk poet's influence. This, a most moving number, was an advance in musical and lyrical complexity in rock at the time 'Help!' came out. Again an example of John Lennon bearing his soul in his music. 9. 'In My Life' ('Rubber Soul', 1965) "There are places I remember all my life, though some have changed… In my life, I've loved them all. But of all these friends and lovers, there is no one that compares with you." John here is addressing his muse with depth and passion- another advance in lyrical complexity in rock. This is the ultimate trip in memory and nostalgia- deeply, deeply touching. Lyrically rich and profound, a true and clear Beatles classic from 'Rubber Soul'. 10. 'A Day in the Life'" ('Sgt. Pepper's Lonely Hearts Club Band', 1967) "I read the news today oh boy, about a lucky man who made the grade," John sings. The 'Sgt. Pepper's Lonely Hearts Club Band' epic opus 'A Day In The Life' trades passages and stanzas from John to Paul. For me, it is as rich, evocative and great a creative work in music and art as I could ever imagine. "I'd love to turn you on," John sings and the Beatles do so successfully do just that. For me 'Sgt.Pepper's' was a revolution of the mind. It served as an awakening that I was so privileged to catch as a young child, who poured over this vinyl album with its lyrics printed on the back cover, playing it again and again on my parents' stereo system. I didn't know it at the time, but for its magic, I would never be the same.
Band Links:-
http://www.johnlennon.com/
https://www.facebook.com/johnlennon/
https://twitter.com/johnlennon
Have a Listen:-
favourite album
---
Double Fantasy (2010)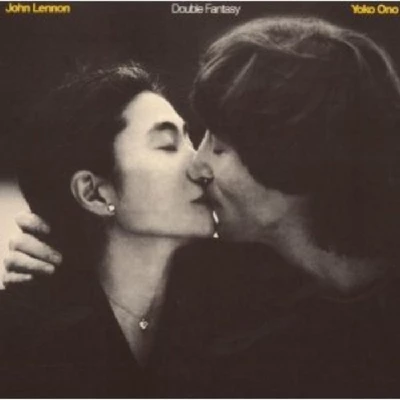 In our 'Re: View' column, in which our writers look at albums from the past, Anthony Strutt reflects on John Lennon and Yoko Ono's 1980 album, 'Double Fantasy' which has been reissued in a double CD 30th anniversary edition, which includes an alternative version of the album
Pennyblackmusic Regular Contributors
---