---
published: 10 / 4 / 2020
---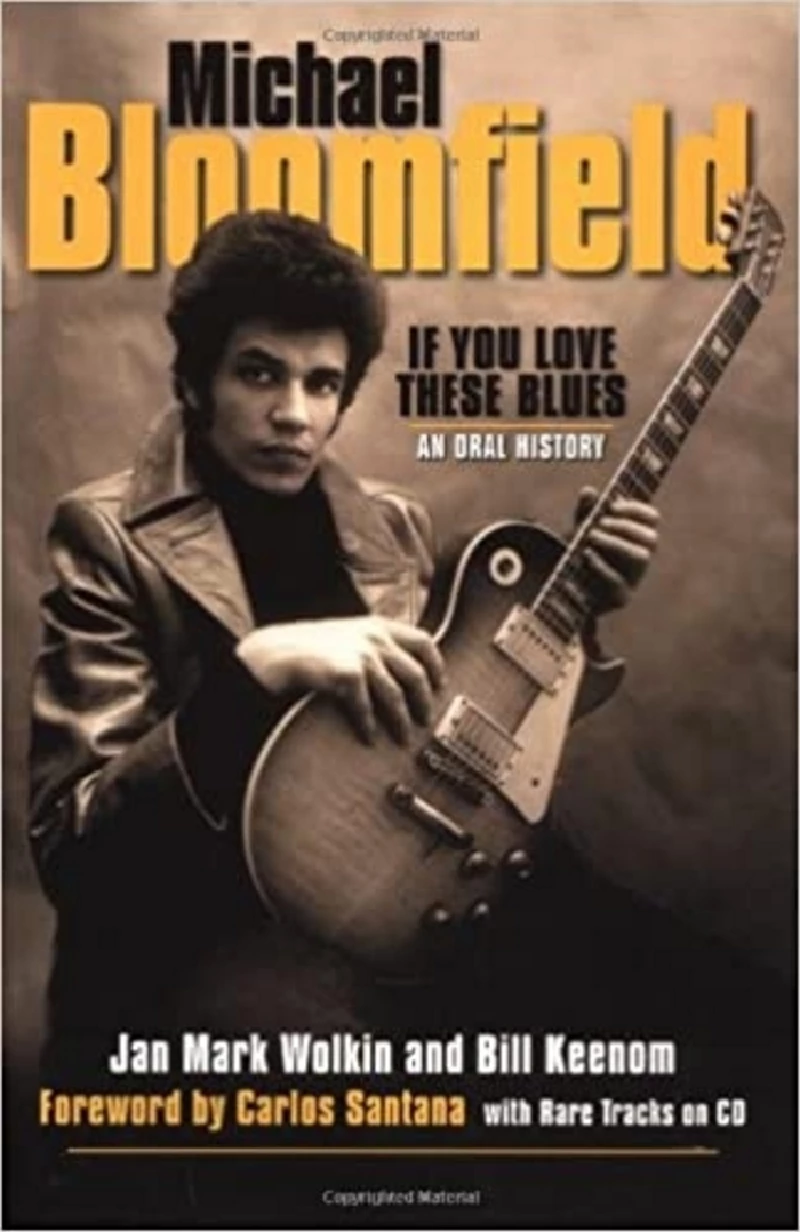 intro
In her 'Raging Pages' book column, Lisa Torem examines a new oral biography by Jan Mark Wolkin and Bill Keenom on 60's folk musician Michael Bloomfield.
Young guitarist Michael Bloomfield, who was raised in a wealthy white suburban neighborhood, raised eyebrows when he showed up at all-black blues clubs on the South Side of Chicago. But when musicians, such as Muddy Waters, Howlin' Wolf, Sleepy John Estes and Little Brother Montgomery, encouraged him to sit in, word soon spread that Bloomfield was not just a voyeur, but a serious contender. in Jan Mark Wolkin and Bill Keenom's oral biography 'Michael Bloomfield: If You Love These Blues', the authors explore the milestones and tragedies that befell Bloomfield during his relatively short life; he ultimately died of a drug overdose at the age of 37. Primarily active in the mid-'60s, he was known for his charismatic personality and ability to convey deep meaning, not only in the blues genre, but in jazz and in experimental pieces such as 'East West,' which legends the likes of Jethro Tull's Ian Anderson cite as a major inspiration. Bloomfield gained considerable fame when joining forces with the Paul Butterfield Blues Band in 1965. Earlier that year, A & R man, John Hammond, would get Bloomfield signed at Columbia Records. He was one of two guitarists; the other was Elvin Bishop, although Bloomfield would take on more of the role of lead guitarist as time went on. On keys was Mark Naftalin; on bass Jerome Arnold and on drums Sam Lay, Butterfield was a tough blues harp player; the two didn't always see eye to eye musically, but the match pushed both of their careers forward. They would make a name for themselves at the now defunct club Big John's, where lines would form around the block. Elektra Records went on to produce their hit, 'Born in Chicago,' written by Nick Gravenites, which would become a Chicagoland blues standard. Bloomfield would earn the respect of Bob Dylan around that time. The two would ultimately share the same manager and Bloomfield's licks would be heard in 'Like a Rolling Stone.' Bloomfield would go on to perform with Bob Dylan at the Newport Folk Festival, along with Al Kooper and Barry Goldberg, two keyboardists. Although many purists were unhappy that electric guitar was broadcast live, Dylan would go on to rave about Bloomfield's instrumental skills. Although he was asked to tour with Dylan, Bloomfield chose to stay with the Butterfield Blues Band. In 1966, they recorded 'East-West,' legendary for its use of modes. In 1967, he relocated to San Francisco to create the Electric Flag, bringing along Gravenites and Goldberg and adding horns. Although their musical input was unique, internal squabbles led to the band's demise. 'Super Session,' an album which was constructed to capture Bloomfield's live energy, was another milestone recording. Al Kooper was instrumental in making the recording happen. It was a trial for Bloomfield, as his insomnia kicked in, but it would become one of his biggest selling records. In 1969, he'd release his first solo album and would assist Janis Joplin in the formation of the Kozmic Blues Band and ultimate recording. He would act as producer and film scorer over the following years and commit to additional solo albums, but in the winter of 1981, his body was found slumped over his locked vehicle. The book penetrates deeply into the friendships and romantic attachments that Bloomfield cultivated. He married early, and for years appeared to be happy, but he tested his wife's loyalty with his impulsive behaviour, sloppiness and drug addiction and the marriage failed; although he and his ex-wife continued to stay on friendly terms over the remaining years of his short life. This biography also serves as a great cultural marker of the infamous Chicago blues scene as well as the blossoming San Francisco scene, underscored by promoter Bill Graham. The "Selected Critical Discography" by music critic Neal McGarity is also an invaluable learning tool which will tip future fans off to outstanding tracks. With a foreword by Carlos Santana, this insightful book has covered all the bases.
Band Links:-
https://www.michaelbloomfield.com
https://en.wikipedia.org/wiki/Mike_Bloomfield
profiles
---
Profile (2017)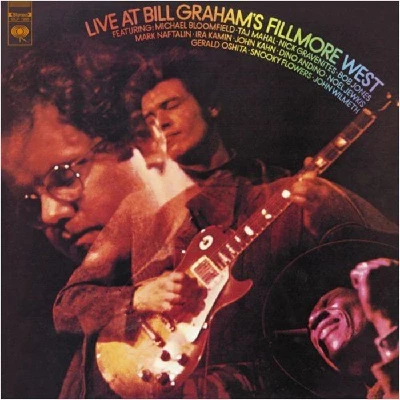 Mike Bloomfield was once known as a Chicago blues icon, playing with The Butterfield Blues Band, The Electric Flag, and as a soloist. Lisa Torem listens to two newly-released albums of his stunning work.
Pennyblackmusic Regular Contributors
---