---
David Bowie
-

Writers and Photographers' Tributes
published: 5 / 2 / 2016
---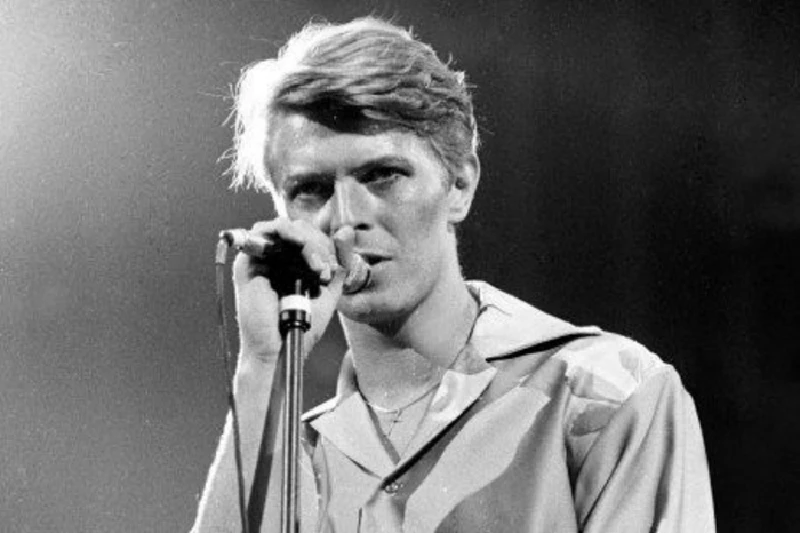 intro
Pennyblackmusic's writers and photographers give some of their recollections of the late David Bowie
Pennyblackmusic's writers and photographers were deeply saddened by the announcement of David Bowie's recent death. An unarguably influential artist, Bowie remains an indelible fixture in their thoughts. To that end, the crew decided to share a few heartfelt recollections vis a vis personal anecdotes and impressions of live concerts and recordings. And, although they may have discovered or rediscovered this artist at varying points in their lives, you will probably discover that they were all moved or motivated by either his unprecedented body of solo/collaborative work or one-off persona. WE REMEMBER DAVID BOWIE... MALCOLM CARTER I have nothing but respect for the way Bowie handled his passing. That last video and album were obviously planned with great detail and I have the greatest respect for him if all the stories that are now emerging about his health were true. He, as always, did it his own unique way and I admire him for that. And I have to admit that he was unique and he made some brilliant, original music. Maybe being some of the oldest of the contributors to the magazine I remember Bowie best during his hippie/folky phase. Even during the mod thing he went through before that he was showing signs of being special. While I acknowledge some of his work is, without a doubt, brilliant, there is, however, not one of his albums that really reached out to me. The strange thing is that now, with everyone saying how good his albums were, I'm going to listen again. Maybe I've missed something along the way. DAN CRESSEY I had a girlfriend who said she didn't need the 180 grain repress of 'Ziggy Stardust' that I'd bought her as she already had a Bowie 'best of'. It was clear right from that moment that it was never going to work. I also remember being at a gig on Bowie's 50th birthday and having a rather inebriated discussion with someone who said they hoped they looked as good at 50 as he did, to which the obvious response is "I wish I looked as good NOW as he does at 50." I'd also like to take this moment to laugh at the people currently praising Bowie's constant reinvention who were so scathing when 'Little Wonder' came out. That song was and is bloody brilliant. So pleased I both got to see Bowie live, and he performed it. NICKY CREWE
 I woke to hear David Bowie's name mentioned on the Today programme and assumed it was about 'Blackstar'. They sounded shell shocked making the announcement that it had been confirmed that he'd died. His music, image, influence and presence has accompanied me over the years. He was always moving forward, experimenting, creating. ANTHONY DHANENDRAN Fittingly, I heard the news as a matter of some confusion. I was up at about 6.15 a.m. and checked Twitter to find one of my colleagues tweeting that the announcement on Bowie's Facebook page (it hadn't yet been tweeted or put on his site) was likely to be a hoax, given that the news was not anywhere else. Then it became rapidly and sadly clear that it was not a hoax at all. I was privileged enough to have seen him live, once - at the other end of his career from when some of you saw him. It was in the warehouse-like Wembley Arena, in 2003, the day after I went to see Bob Dylan play at Hammersmith Apollo. Both acts played for three hours apiece, but fittingly to his performance ethic, Bowie managed to fit in 35 songs to Dylan's 17 in the same space of time. It was his longest tour ever, and it also turned out to be his final tour. He was incredible that night - it remains one of my all-time top 10 shows - and even the dank Wembley atmosphere couldn't damp his energy. My friend Paul, with whom I went, had bought the tickets at what beforehand seemed an exorbitant eBay price of 96 quid for the pair (and which, of course, seemed afterwards like the world's best bargain). ERICK MERTZ My college romance was split into two by a woe-struck year she spent abroad in Australia. She wrote a letter (that I still have 20 years and one wife later) that her roommate listened to Bowie constantly and every time she heard the line, "with your long blonde hair/and your eyes of blue..." she'd bawl over missing me. Not that I had long blonde hair (not that she did, for that matter) or eyes of blue but because the idea of someone giving you sorrow was so real. JON ROGERS While I was no huge fan of Bowie - although I would still count myself as a fan - I was really quite moved by his death. I'm not sure I would classify him as being a "truly great artist" as the BBC described him. For me his 'genius' lay in his ability to take other people's ideas that captured the zeitgeist and then to distill that into a popular format of some great, great songs. MELANIE SMITH Most of his songs evoke a memory of a time, place and person. I saw him in 1983 (Serious Moonlight Tour- Milton Keynes) for the first time and then in 1986 (Glass Spider Tour - Main Rd, Manchester). I first fell in love with him at the age of twelve, collecting those RCA orange singles, such as 'Starman', 'Sorrow'....had the Ziggy Stardust poster on my wall, and loved him and his music ever since. I tended to keep harking back to the albums in his early years 'The Man Who Sold The World', 'Pin Ups', 'Ziggy Stardust' being amongst my favourites. They are all packaged up in the loft, my treasured vinyl. He was one of a kind, he will never be forgotten or replaced. He set the standard and made the world a more colourful place. LISA TOREM Alas, I never had the opportunity to see him perform live. The closest I got was seeing the 'David Bowie Is' exhibit at the Museum of Contemporary Art (Chicago) and being inches away from the original Ziggy Stardust outfits and handwritten lyrics. I also heard directly from his former flame Ava Cherry how he freaked out the New York Harlem residents with his spiked heels and flaming hair as they entered the Apollo Theater from their limo. Bowie was a dazzling performer and marketing genius. There will never be another.
Band Links:-
http://davidbowie.com/blackstar/
https://www.facebook.com/davidbowie
https://twitter.com/davidbowiereal
https://www.youtube.com/user/DavidBowieVEVO
favourite album
---
Toy (2022)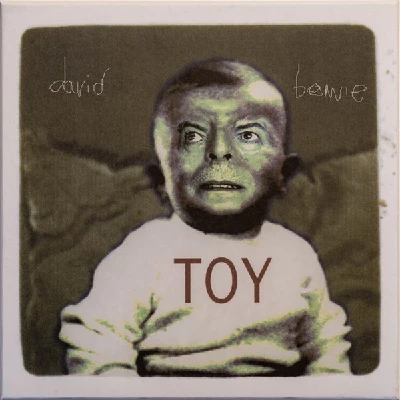 In our Re:View section, in which we look back at albums from the past, Nick Dent-Robinson is excited that David Bowie's 'Toy,' previously soldas part of a box set format will be released in its own right.
Station to Station (2016)
Pennyblackmusic Regular Contributors
---