---
published: 22 / 5 / 2009
---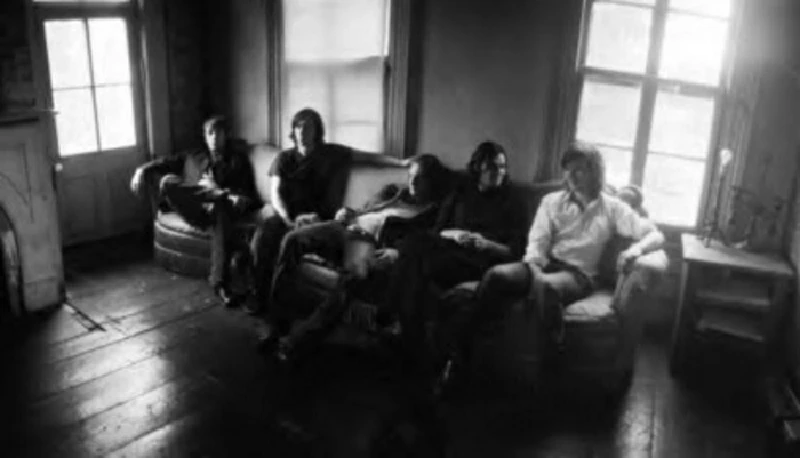 intro
Idlewild frontman Roddy Woomble speaks about his band's forthcoming new album, which is being paid for by the sponsorship of their fans, and his recent collaboration with folk musicians, John McCusker and Kris Drever
In February this year, I saw Roddy Woomble perform with John McCusker and Kris Drever at the Union Chapel. Both his accomplices had recently been nominated for Radio Two folk awards, and Roddy - sat on a stool with his legs crossed - fitted in perfectly. I couldn't help but think that this was the singer who, a decade earlier, had thrashed and screamed his way through brief sets of art-punk. 'NME' described the band as "a flight of stairs falling down a flight of stairs", but at times Idlewild were even more chaotic. I like to think that had someone gone up to the younger Mr Woomble in February 2009 and said that eleven years younger he would be in a beautiful church playing magical folk music to a packed house, he would have been pleased. There had always been signs, even at their most abstract, that Idlewild had natural melodic flair. Their debut album had spawned four charting singles, and by their third, they had signed to EMI and reached the top ten with 'You Held The World In Your Arms'. In 2005, Idlewild had reached what seemed a fascinating point in their career. They had established themselves in the US, and were following up a well-received and commercially successful album. At the same time, they were seeking to expand their line-up and absorb a new found love of folk into their music. 'Warnings/Promises' was not, as I described it at the time, their best album but it wasn't far off. Yet, for reasons that can best be put down to bad luck, it sold poorly and the band were dropped. Rather than give up, the band decided to abandon their slide into folk music (there weren't to be any more performances from the band at the Cambridge Folk Festival). Roddy and guitarist Rod Jones both beavered away on solo albums, while the band set out to make a fast and thrilling guitar rock album, 'Make Another World', which solidified their fanbase, even if it was unfortunately released by Sanctuary, a label that went out of business three months later. A few months after the performance at the Union Chapel, I saw Roddy again in late May, this time standing onstage with Idlewild at Camden Dingwalls. He may have been back in the kind of small club that Idlewild ravaged in their 'NME' sponsored heydey, but there was to be no more screaming. Indeed, he even seems to have stopped drinking beer on stage. While the band's guitarists stepped forward to lead a large moshpit through a series of savage guitar solos, he slid gracefully into the sidelines and watched on. And yet, that performance - where the band took a crowd selected mostly from those who had pre-ordered their new album, paying £15 each to help the band record it, through two of their old albums over three consecutive nights - showed Idlewild as a band still worth getting passionate about. Indeed, listening through their biggest hit, 'The Remote Part', I remembered both how much I like this band, and also, just how consistently good they had always been. A few days earlier, Roddy had sat down to answer my questions. PB : It is now over a decade since you released 'Hope Is Important', and your band has generated enough material for a comprehensive greatest hits. Looking back on the past decade, are you happy with the body of music you have written ? Which Idlewild songs and albums are your favourite ? RW : Yes, I am. I think we're a very good rock band and have always written songs of a certain standard and quality. Some are obviously better than others, but then every listener has a different opinion. My personal favorite album is 'Warnings/Promises'. I think our new LP is very good, and I like the song 'Once in Your Life' (from 'Make Another World') a lot. I think it's got a great guitar solo. PB : Having added strong folk influences to 'Warnings/Promises', I remember you saying that you made a conscious decision to concentrate Idlewild's music solely on rock and write folk songs separately. What prompted that ? RW : The rest of the group didn't want to write modern folk songs. Aside from Rod, even today they collectively groan when the acoustic guitar comes out!. I think they're happy for me to do what I want anyway. It works out well for everyone. PB : What can Idlewild fans expect from the new album, which will be mailed out to them shortly ? RW : It contains everything an album should be. PB : When did you decide to involve your core fan base in the making of an album ? Has it been a success, and do you imagine you'll do this again perhaps also with your solo work ? RW : We were offered a few record deals, but we had a think about it and decided that if we could make the LP ourselves we would then own it, and be able to license it to a label. So we went for the pre-order idea. A few other bands have tried this, and we thought we'd give it a go. Luckily we have enough dedicated fans to make it work ! Personally I like the simple symmetry of it. People who really like the songs we write are basically paying for us to record the new ones. That said, it was a lot of work to make it happen, and, unless we have to, I doubt we'd do it again. PB : It seemed from afar that 'Warnings/Promises' was an album that the band took a long time over, and one that was revised and rewritten several times. Since then, you've recorded two albums at a much greater pace. What would you say the reasons for that were ? RW : Well,'The Remote Part' had been quite a commercial success for us, and the label, but it hadn't "gone massive" or whatever other phrase people use. There was a lot of pressure on us to write a follow up that would gain on the success of that album. So there was a lot of scrutiny from all quarters about every demo we did, or song that we wrote. It took a while to find a sound and direction everyone was happy with. The irony of it is that the album is quite stripped back musically, and also hardly anyone seemed to like it when it came out ! The tide seems to be turning on the album now though and it has stood the test of time more so than some of the other albums. Nowadays we don't dwell on things as much. We write songs and, if we're happy with them, we record and release them. PB : Having been a major label act for the best part of a decade, you have like lots of other bands from the 90s now switched back to the independent sector. Which has been more satisfying, and do you regret having spent perhaps your most successful period as a band as a support artist to bands like Coldplay, because it seemed even then that you weren't interested in being a stadium rock band ? RW : The major label world that we walked into in 1997 is all but vanished now, so being our own boss is almost a necessity. The positives of our EMI years were the amount of money they spent on the band, allowing us to tour the world and build a big fanbase, and for our records to be very visible. In many ways the fact that we can operate fairly successfully without a label, or on a much smaller label, is partly due to the attention EMI paid to us when we were signed to them. So I'm grateful to them. It wasn't that we weren't interested in being a stadium rock band. We just weren't good enough at performing on that kind of scale. PB : Having made a solo album a few years ago on which you worked closely with Rod Jones, you moved completely out of Idlewild last year, recording and touring with John McCusker and Kris Drever. Did this require a change of your own approach to singing and song writing ? RW : I felt very comfotable writing and playing with John, so it seemed a natural step to do something out-with the band completely with him. With John and Kris it was new and refreshing and quite a bit different from the way Idlewild write and record songs. PB : Both Drever and McCusker, though many indie fans may have missed them, are leading lights in the folk scene. Who initiated your collaborations ? Can we expect more ? RW : I've been friends with John for years, and met Kris through him. We have a good time together, and wanted to write some songs and see if we could do an LP. 'Before the Ruin' was very much a debut album. There are many places we could take this, so yes, they'll be more. PB : 'Before the Ruin' was, in my opinion, a quite remarkably brilliant album, and certainly didn't sound like a side-project. How long did it take, and were these songs and ideas that the three of you had worked on for some time, or just the product of a song writing spree ? RW : I have a hard time giving things labels like "side project," To me, it was the collection of songs that I was working on, and I wanted to do as good a job of it as I could. The songs came together quickly, but we spent a bit of time on them in the studio. John especially worked very hard making everything perfect. PB : Do you consciously write different types of songs when you are working with folk musicians as opposed to when you are preparing songs for Idlewild ? RW : I write words and melodies that fit the music. So if it's soft and acoustic the narrative will be quite different than if it's loud and rocking. PB : You've established a second career as a journalist in recent years. When did this start and where can fans of your music read your articles ? I remember an early B-side about wanting to be a writer, Would you be content for writing to overtake music as how you spent most of your time ? RW : I love to write and the newspaper columns came about by accident almost. I've since stopped doing one of them, but I'm working on something longer just now. Who knows ? Maybe it'll turn into a book!. Writing is something I imagine I'll be doing a lot more the older I get. PB : Finally, the change in your music from when I saw you playing rough and ready punk in 2000 to seeing you playing with a fiddle player and a folk band in a church. There are still some people who never seemed to forgive you for giving up screaming and rolling around. What would you say to them now ? RW : I'd ask them to allow me to grow up gracefully. PB : Thank you.
Picture Gallery:-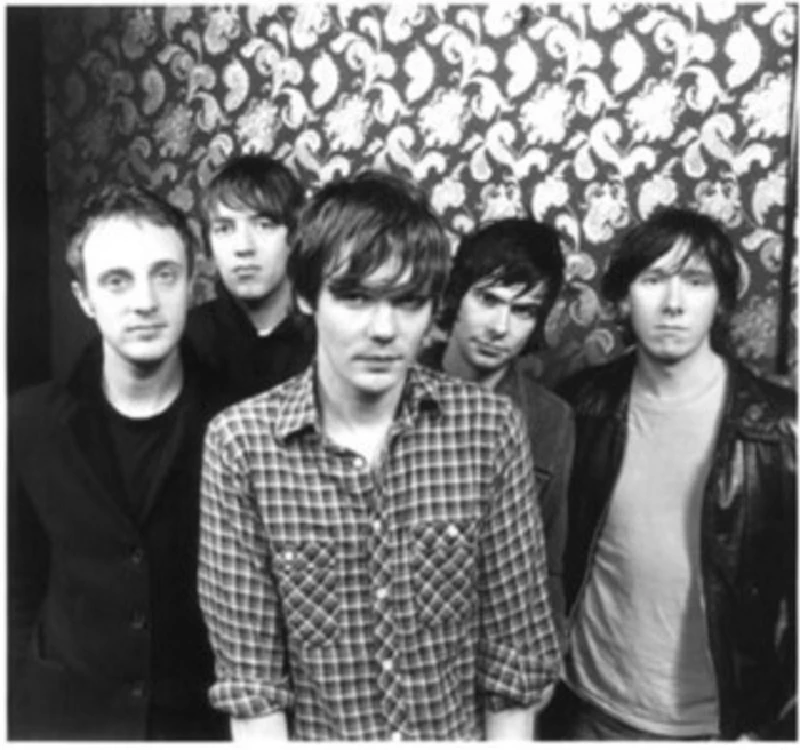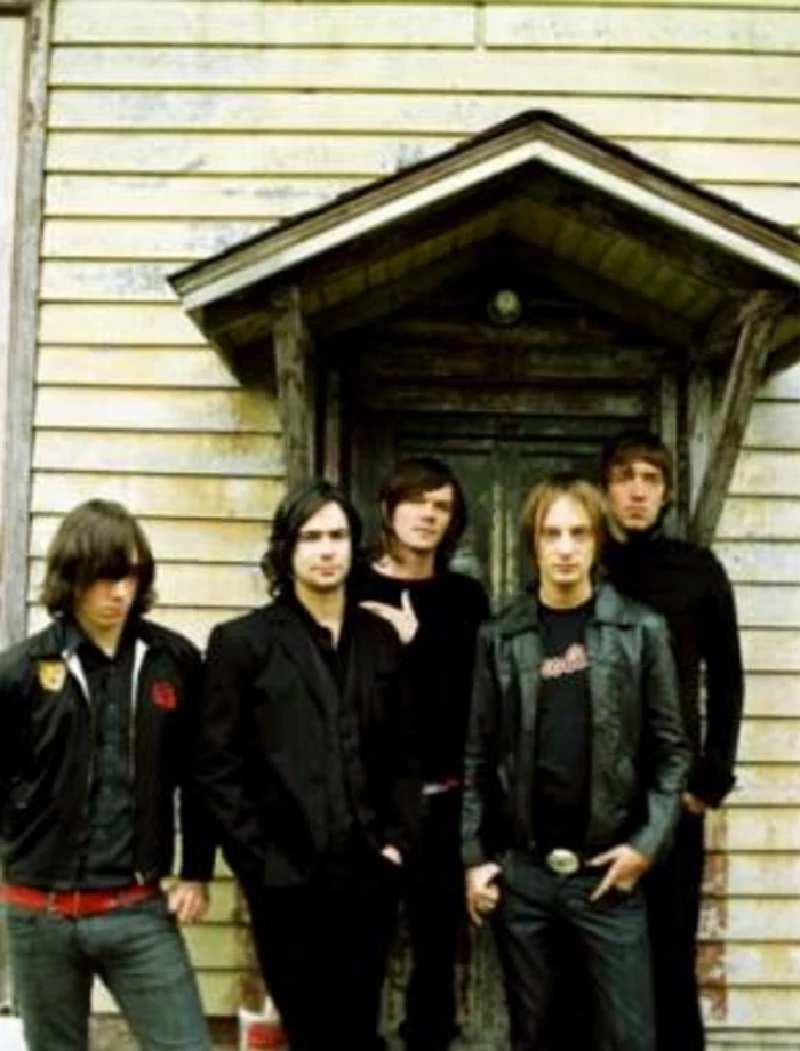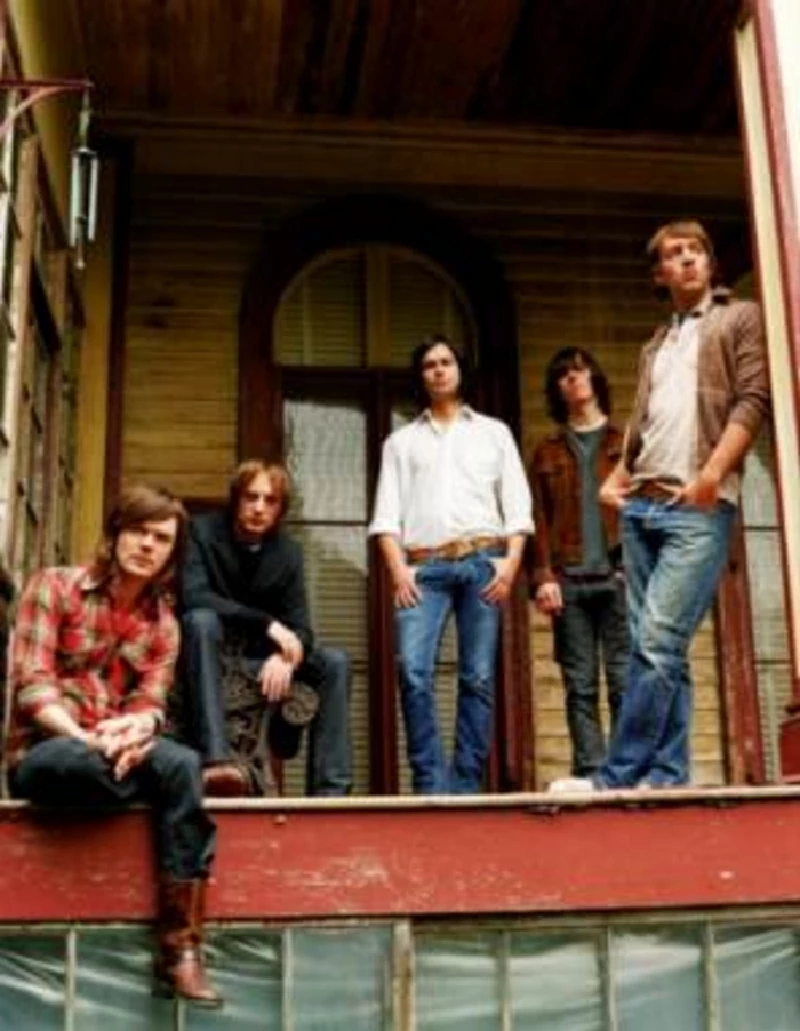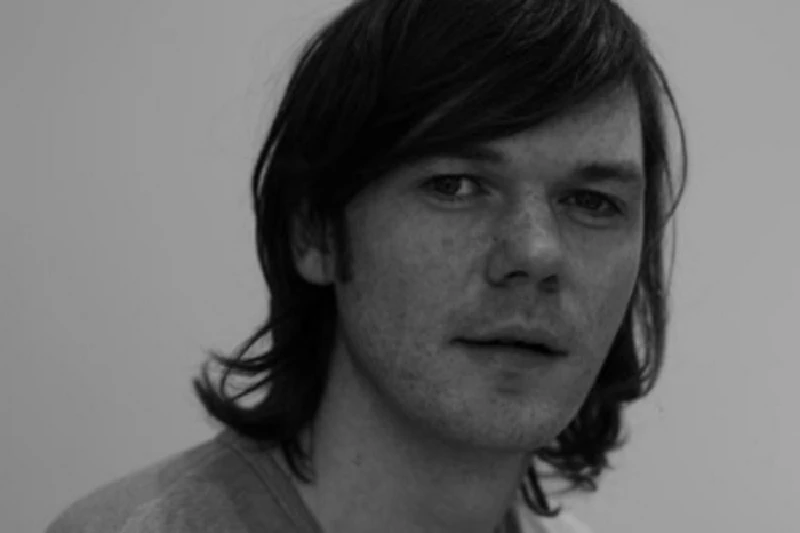 Visitor Comments:-
191

Posted By: Karen Smith, Norwich, UK on 15 Jun 2009
Thanks very much for this article - it was really interesting. You asked Roddy many of the questions I would have liked to ask him myself - given the chance! Thanks again. Karen
---
interviews
---
Interview with Rod Jones (2005)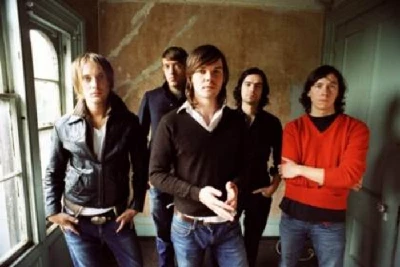 Idlewild have just released their fifth album, 'Warnings/Promises.' Ben Howarth speaks to lead guitarist and co-songwriter Rod Jones about the new record, touring and their hopes for the band's future.
features
---
Idlewild (2006)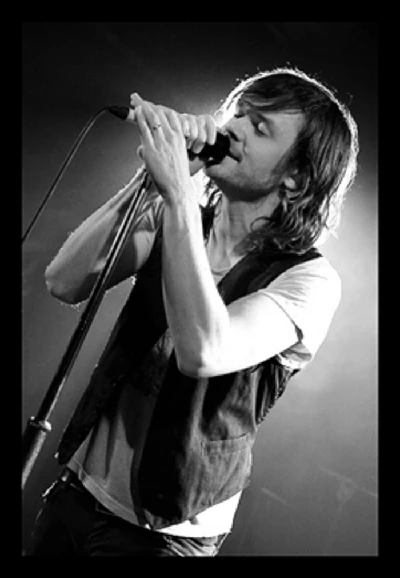 Idlewild played played their first British dates in nearly a year in late November and early December and have a new album out, Make Another World', in 2007. New Pennyblackmusic photographer Katie Anderson takes live photos of them at the Wedgewood Rooms in Portsmouth.
related articles
---
Roddy Woomble: Interview (2017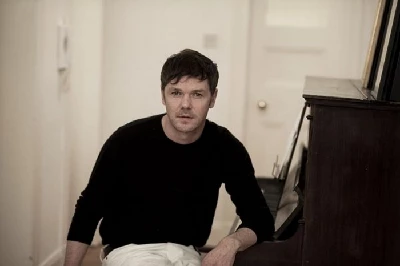 As he prepares to release his fourth 'solo' album, 'The Deluder' Idlewild's Roddy Woomble explains that he really sees it as the work of a genuine band over a 'really creative couple of months' and tells us about the 'great team' he has formed.
Pennyblackmusic Regular Contributors
---