---
Idlewild
-

Warnings/promises
published: 26 / 2 / 2005
---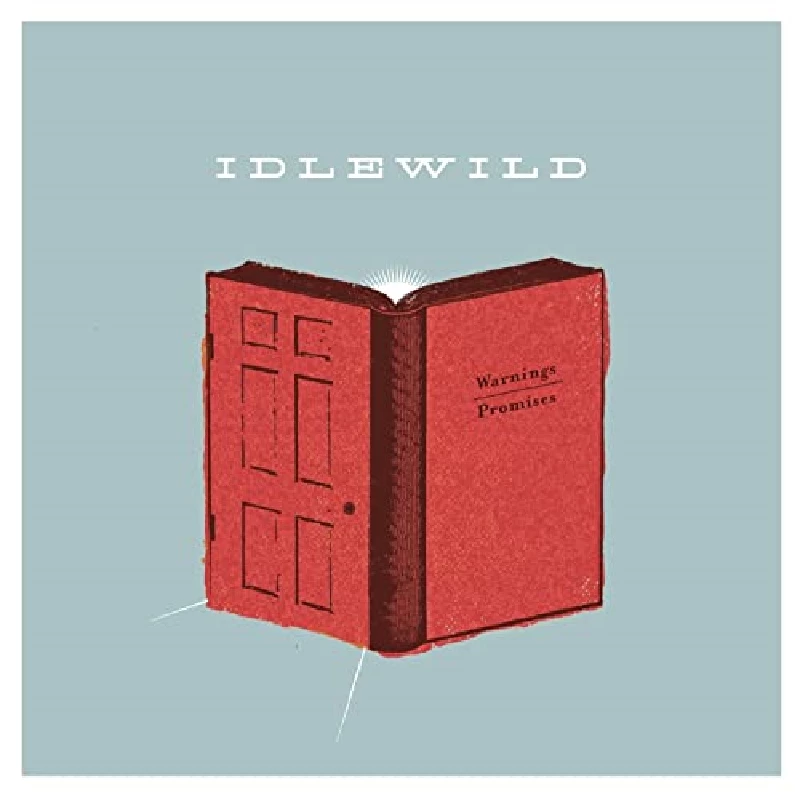 intro
Demanding, but intelligent and rewarding fifth album from Idlewild, back after a three year absence
Bands, I believe, have a moral duty to surprise their audience. So, any Idlewild fans disappointed that the band is not the same as the band that rolled around in cramped pub venues a decade ago are, in my view, missing the point. Idlewild have never been interested in making the same album twice. Idlewild were labelled as promising when they first started recording. They avoided being labelled the New Hope – which is probably the reason they are still recording – but also got enough press attention to be signed to a major label. Their debut mini-album, 'Captain' was a burst of riotous energy and calamitous accidental genius. It was fun, but I always got the sense that people were waiting for Idlewild to realise their potential. 'Hope Is Important', their full length was also good, but clearly rushed. There were several memorable songs, mostly released as singles, but too much filler. But the good bits made me a keen Idlewild fan, and as they notched up positions in most Albums of the Year charts, I clearly wasn't alone. In 2000 they produced '100 Broken Windows', a superb album, which eased out the formless thrashes that had passed as album tracks before, and provided a coherent set of 12 songs, all of which merited repeat plays. The reference points were clear (REM, Sonic Youth, The Smiths, Pavement) but Idlewild began to sound like a band, not a project. By 2002, they had the capacity to make truly great pop singles, but the album these came from, 'The Remote Part' suggested a band that was unsure of its identity. Were they rockers or indie kids? Did they want to chase stadium gigs? Sadly, there were several B-Sides omitted that were significantly better. Idlewild clearly didn't know quite what their best songs were. Nevertheless, the album was still very good, but lacked the definition of '100 Broken Windows'. Now, after a long break, Idlewild return. For the first time, youth is no excuse. Idlewild have never made a bad record, but they've never been given the acclaim that other major label acts need to survive. Idlewild have an enviable position as a major label band without the pressure to live up to an unrealistic billing, but one got the feeling that, if this album was to be bad, they would lose their hard earned fanbase. Luckily, it's a fine album. By some distance, it is their most consistent set of songs, and their most adventurous. For the third album in a row, the first single is the opening track. 'Love Steals Us From Loneliness' lacks the punch of 'Little Discourage' or 'You Held The World In Your Arms' but has a soaring melody and, as usual, a thought provoking, yet evasive, lyric. It is the most instant song on the album, and one of the few that sounds enjoyable on first listen. It is one of my favourite Idlewild songs. Some tracks, unfortunately, are merely decent. 'Welcome Home' is folk and country tinged rock. 'I Want A Warning' an out and out rocker, but one that sounds more measured than their early, erratic offerings. 'Too Long Awake' has a pounding, intense backing track, but cuts out just as it seems to be building into something special. But we are also treated to the poignant 'Disconnected', the beautiful 'Not Just Sometimes But Always', and the touching 'Goodnight'. Best of all, and the talk of every Idlewild fan of late, is 'El Capitan', the band's masterpiece. It features Roddy's most impressive lyric, the first to successfully merge his liking for abstract phrases with a discernible emotional content. It is the best evidence of Idlewild's progression. No longer just interesting, Idlewild have made a truly outstanding individual song. 'Warning/Promises' as an album, however, takes a while to sink in. Certainly, none of the songs have 'hooks'. The wide stylistic range makes it seem initially disjointed. But it is an album worth persevering with, for it has depth. Idlewild don't have the experimentalism or (to be honest) the musical ability of, say, Radiohead or Blur. But, they have personality and they let that take their music to become more than the sum of its parts. Idlewild are a hard band to review. It is obvious they are not 'great' in the traditional sense of the word, but because they offer something that bands so caught up in the music industry rat race simply can't, they seem entirely worthwhile. For a band to 'break' they have to sell albums to people that don't like music. They must court the '3 albums a year' brigade. Oasis did it, by winning the 'lad' audience, and – briefly – even the pop audience over. The Verve and Coldplay did it by appealing to sentiment and the Manics rode the post Britpop wave, capitalising on Oasis' absence and a misinterpretation of the line, "we just want to get drunk'. Idlewild will not do it. This album is intelligent and rewarding. It is not wilfully uncommercial, but it is an album that suggests Idlewild are content to play medium size venues to real music fans. It is a very good album, if perhaps not quite a masterpiece. Yet, it is another valuable step for one of the most interesting and likeable bands of recent times.
Track Listing:-
1
Love Steals Us from Loneliness
2
Welcome Home
3
I Want a Warning
4
I Understand It
5
As If I Hadn't Slept
6
Too Long Awake
7
Not Just Sometimes but Always
8
The Space Between All Things
9
El Capitan
10
Blame It on Obvious Ways
11
Disconnected
12
Goodnight (Contains Hidden Track 'Too Long Awake (Reprise)')
Label Links:-
http://www.parlophone.co.uk/
https://www.facebook.com/parlophone
https://twitter.com/parlophone
http://parlophonerecords.tumblr.com/
https://www.youtube.com/user/ParlophoneRecords
https://instagram.com/parlophone/
interviews
---
Interview (2009)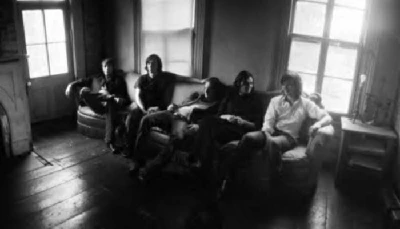 Idlewild frontman Roddy Woomble speaks about his band's forthcoming new album, which is being paid for by the sponsorship of their fans, and his recent collaboration with folk musicians, John McCusker and Kris Drever
Interview with Rod Jones (2005)
features
---
Idlewild (2006)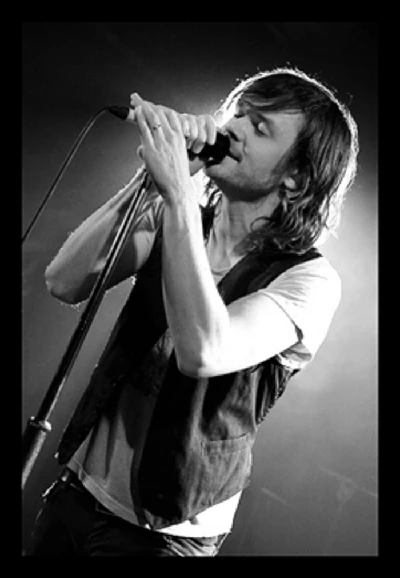 Idlewild played played their first British dates in nearly a year in late November and early December and have a new album out, Make Another World', in 2007. New Pennyblackmusic photographer Katie Anderson takes live photos of them at the Wedgewood Rooms in Portsmouth.
related articles
---
Roddy Woomble: Interview (2017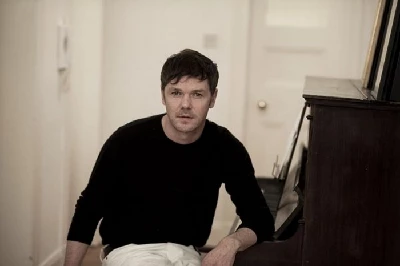 As he prepares to release his fourth 'solo' album, 'The Deluder' Idlewild's Roddy Woomble explains that he really sees it as the work of a genuine band over a 'really creative couple of months' and tells us about the 'great team' he has formed.
Pennyblackmusic Regular Contributors
---