---
Idlewild
-

London Astoria, 20/4/2002
published: 12 / 4 / 2002
---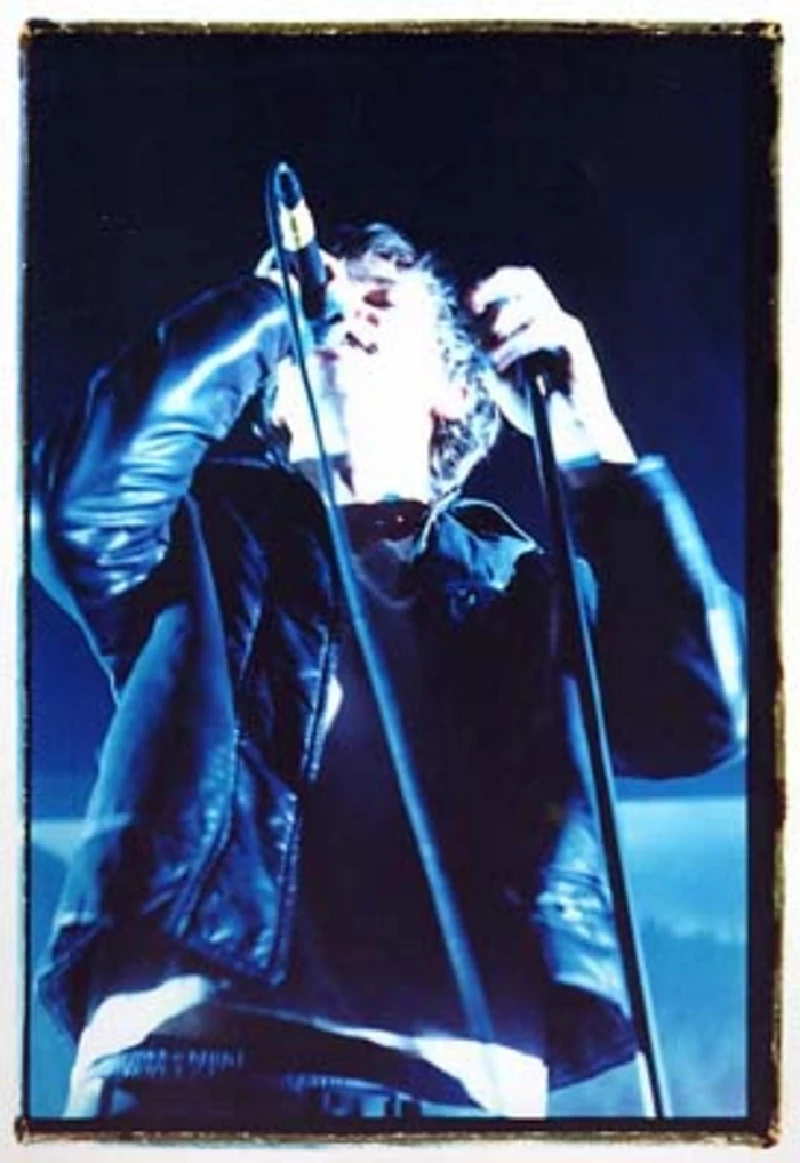 intro
In the first of two Idlewild live reviews which we are running this month, Idlewild novice Julia Willis finds the band in rocking form at the London Astoria
Isn't irony brilliant?! I love coincidences too – Alanis Morissette would have a field day today but she's got a point…. The supporting act leave the stage. The lights go up. I turn round to my partner-in-crime and start to whinge "Why don't we ever see any good bands? I'm sick of coming to gigs and leaving empty handed, I'm going to the bar." My partner in crime decides it's his round and skulks off to the bar, probably for some peace and quiet rather than generosity of spirit. I should have known that, if I was going to complain about the music, some quirk of fate would inevitably prove me wrong. I turn to the group of girls next to me and try to engage them in useful conversation. Hey, if I have to wait for beer, I'm going to pump the fans for information- "I haven't seen Idlewild before. Tell me what you think." Luckily they didn't greet me with the usual reception I get when trying to communicate with the crowd. There definitely wasn't disdain and I didn't get that horrified look followed by the silence, the moment you know they're never going to talk to you, not if you were the last writer on earth. After that you slope off feeling like a freak and vow to know more about the band before you come and see them next time… Emma, Emma and Penny, who all come from North London , were nubile enough to make me feel nervous, but definitely old enough to be out this late on their own.They as it happens though did a great job of setting the scene, made me laugh a lot and managed to get me so excited about Idlewild before they even hit the stage that I really couldn't wait for the lights to go down. ' "Idlewild are gonna rock tonight..." I also had a nagging feeling I'd forgotten something…. Apparently Emma One was only there cos she fancies Roddy. Emma Two and Penny, however, fell in love with Idlewild around about the One Hundred Broken windows stage and think they're the only band around at the moment who do anything like Joy Division. Penny is really into Joy Division. I really loved what these girls had to say. They love Idlewild because they're "not doing the Strokes thing ; it's very different from that" and they're right. That was my whole reason for whinging about the support band. I just craved something different and it would seem I was going to get it. When Emma Two told me she thought that seeing Idlewild was the Indie version of going to the opera, I was really intrigued. As I lit my third cigarette, had a sip of Emma Two's lager and began to settle nicely into a conversation about why the fans love the band, the lights came down. What is it I've forgotten? Ah well, it can't be important…. I look over the balcony from the cunning vantage point I had taken when I first arrived – the Astoria was PACKED, it wasn't like that a few minutes ago… Hey! I want to be down THERE! A huge cinema screen helped engage the crowd with expansive forest scenes and some chilled electronica burbling away like the river you couldn't see on screen… it served it's purpose – our eyes were glued to the stage. THHRRUUUMMMM……!!!! And they're off…. "Oh. My. God. They. Rock....." There's no denying it. My foot is tapping.My head definitely agrees. They are really, really good. I look round at the two Emmas and Penny – they've lost it. If a band look like they're really giving it all they've got, they give you a reason to get into what they're doing. Some bands don't bother and they either sell a lot of CDs because you can edit out lack-of-enthusiasm with good production or they don't survive much longer than the hype. Idlewild have been around since 1995 and ,signed to Fierce Panda in '97 and in '98 to Food, have evidently worked hard. At the end of '98 they played Reading and toured supporting Ash. You'll remember the '99 single 'Little Discourage' (which they opened with tonight) and so the list of credentials rolls…. And so the Astoria tonight is not filled with chart-crazy teenagers jumping on the latest rock caboose. I look back over the balcony to see the main floor bursting at the seams. There are no individuals discernible, just the human equivalent of the Atlantic in a gale. The Astoria is quite literally rocking Idlewild are absolutely great live. Rod Jones (Guitar) and Bob Fairfoull (Bass) give it everything they've got and jump, twist, leap and sway with such vigour you're glad they've got the music to give them the energy. Luckily Colin Newton (Drums) is sitting down because these guys have enough fervour to levitate. Roddy by comparison is more subdued ,but is so intent on what he's singing that it's nice to have a focal point of reference amid the fray. Feeling somewhat rock n roll myself and rather taken with this Celtic beat combo I bound downstairs to try and get into the main room. Lucky I'm small, the place is heaving and it's hot as hell. I push my way into the crowd and unwittingly find myself moving to the music. I have no choice. People to the left, right, front and behind are all part of a collective body of movement. It's dance or die down here and it rocks! As I'm roaring for more and wiping the sweat from my brow I have that thought again… have I forgotten something ? And would you believe it – coincidentally at that moment there's a gap in the crowd and that something I had temporarily forgotten is walking towards me – he grins and hands me the beer he disappeared for before I became an Idlewild fan. "Did you enjoy that?" he smiles knowingly… "'You're damned right. I did!" The photographs that accompany this article were taken by Matthew Williams
Picture Gallery:-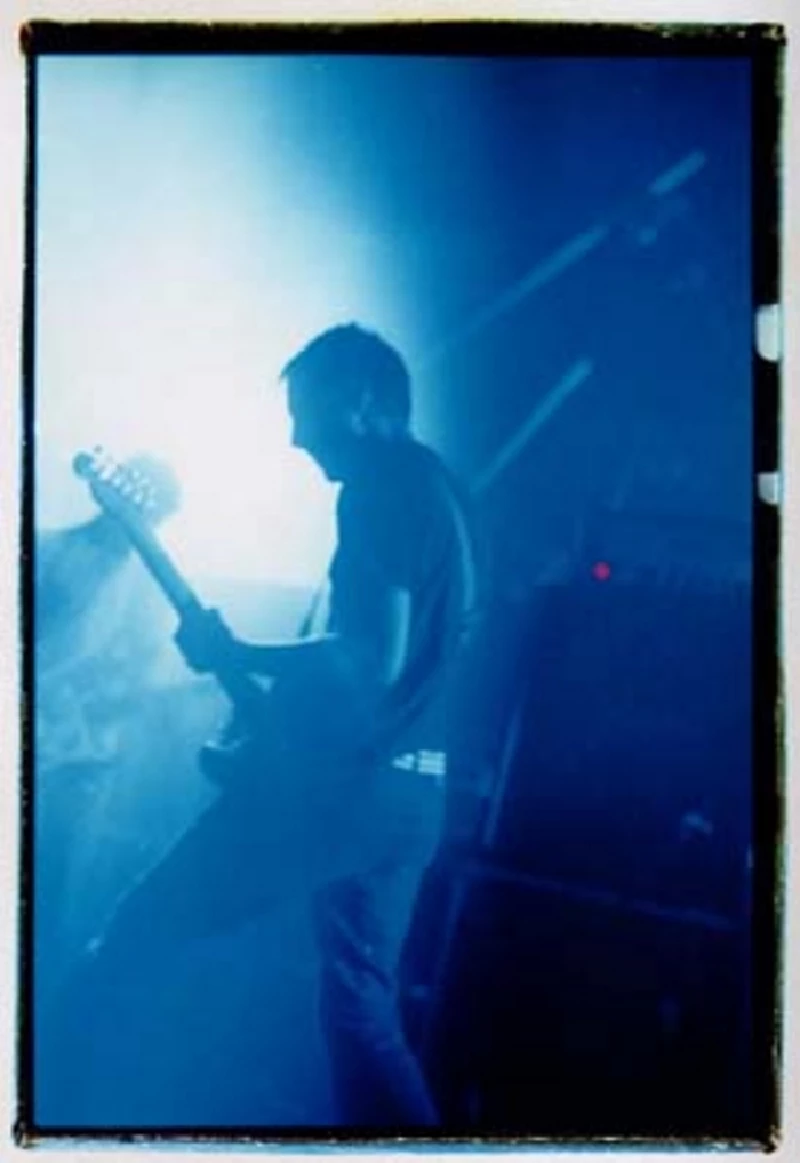 interviews
---
Interview (2009)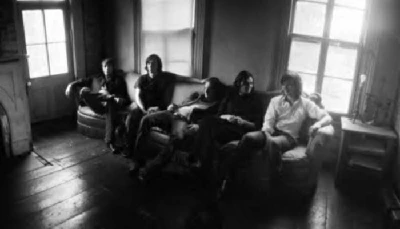 Idlewild frontman Roddy Woomble speaks about his band's forthcoming new album, which is being paid for by the sponsorship of their fans, and his recent collaboration with folk musicians, John McCusker and Kris Drever
Interview with Rod Jones (2005)
features
---
Idlewild (2006)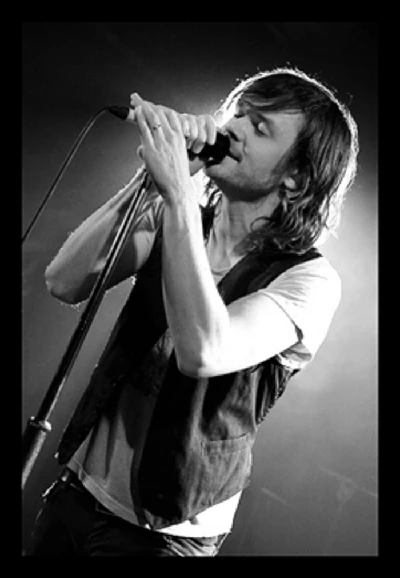 Idlewild played played their first British dates in nearly a year in late November and early December and have a new album out, Make Another World', in 2007. New Pennyblackmusic photographer Katie Anderson takes live photos of them at the Wedgewood Rooms in Portsmouth.
related articles
---
Roddy Woomble: Interview (2017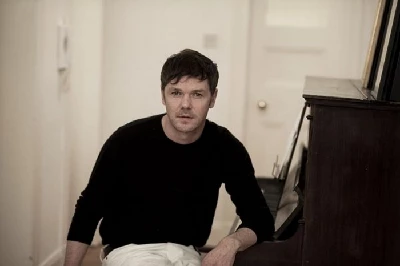 As he prepares to release his fourth 'solo' album, 'The Deluder' Idlewild's Roddy Woomble explains that he really sees it as the work of a genuine band over a 'really creative couple of months' and tells us about the 'great team' he has formed.
Pennyblackmusic Regular Contributors
---