---
Idlewild
-

Electric Ballroom, London, 16/10/2009
published: 20 / 10 / 2009
---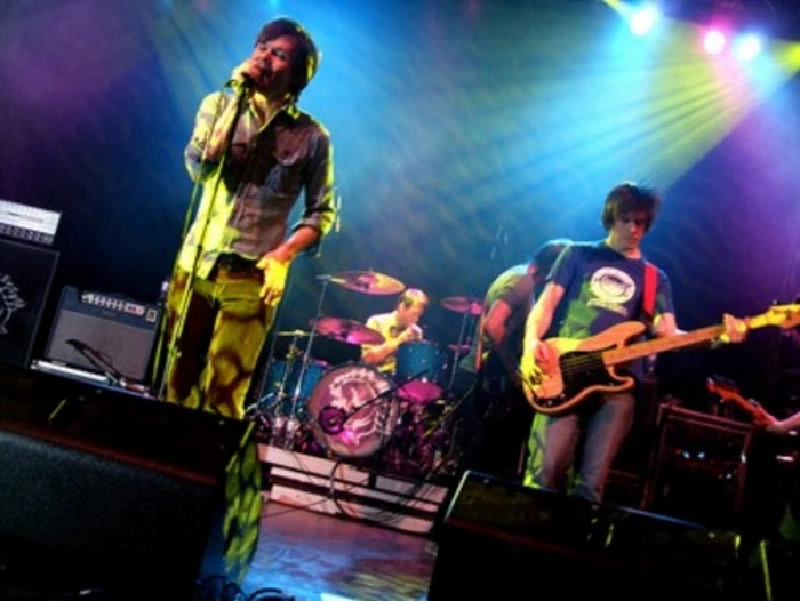 intro
Ben Howarth watches Scottish rockers Idlewild play a set of both their better known songs and rarities a sold out show at the Electric Ballroon in London
It had been a long few weeks - I'd spent most of them living out of a suitcase, staying in a succession of mid-budget business hotels, and then (after all that) moving flat. It was all happening. I still haven't quite finished unpacking. Sitting in a busy pub just outside of Euston station two hours before the start of tonight's gig, my colleagues and I asked each other about our plans for the weekend. There were contented smiles all round as we confirmed that each of us planned to do essentially nothing. But, before then, I had a date with Roddy Woomble and his band. Idlewild have, for all of the last decade, one of my go-to bands for those times when music needed to be more than entertainment - those rare occasions when it is just not nice, but essential. I suspect the same was true for at least half of tonight's audience, who bounced and sang along to almost every one of Woomble's endearingly oblique lyrics. For me, this was to be one last release of energy before I spent a weekend lazing leisurely. Idlewild have never been a hugely popular band. At the start of the decade, they enjoyeded music-press acclaim, late night Radio One airplay, a major label deal and one top-ten hit. Since, they have changed labels twice, recorded folk side-projects, had children and (gradually) scaled down the size of venues they play. A portion of their audience, unfortunately, deserted them when they started recording their quirky songs with acoustic guitars and pianos, instead of squalling feedback. And yet, a sold out Electric Ballroom (not quite a Koko or a Roundhouse, but still a larger than average hall) shows that Idlewild's music has endured better than their contemporaries, most of whom (Three Colours Red? Hundred Reasons? Symposium? Silver Sun?) are now largely forgotten. In possession, unexpectedly, of a spare ticket, I invited a friend from my home town to join myself and two Londoners at late notice. By way of preparation, he listened to 'Post Electric Blues' for the first time in a few months and found to his surprise, that he knew all of its twelve songs inside out. Idlewild albums have a habit of doing that - they seem unremarkable, but (unlike so many albums that sound startling at first) continue to sound fresh after repeated listens, and after many months and years. Even by their standards, 'Post Electric Blues' is a good-un. In an interview with this website earlier in the year, Woomble had confirmed that the band's later albums as a major label-act had been subject to lengthy planning, scrutiny and revision. This record, by contrast, sounds unhurried, and that is actually because they wrote and recorded it very quickly - Roddy composed his lyrics at the kitchen table of a residential studio in Wales while the rest of the band committed their parts to tape. Consequently, the band merge their varied inclinations towards punk, stadium rock, indie and folk without any disparity, and emerge with twelve of their most naturally tuneful efforts. Tonight, 'Readers and Writers' and 'City Hall' sound entirely at ease with the earlier material in their set. Even with new songs to show off, Idlewild seem to have come to terms with the fact that nostalgia is now part of their appeal. Earlier this year, they played a series of shows where they ran through their back catalogue in order. Consequently, they can now dip into their songbook and shine light on half-forgotten gems. 'Paint Nothing' - fleshed out considerably compared to the scratchy version found on their debut album and 'Quiet Crown' - a surprisingly poignant love-letter to Scotland, written by a young man who had left Scotland to tour the world with his punk band, now sung by a father who sings folk ballads and writes newspaper columns; both are stand-outs tonight and evidence of the rich depth of their songbook. Perhaps this is why Roddy seems slightly more comfortable on stage than he did on the band's last tour,earlier this year. Then, having recently completed a sit-down folk tour as part of Drever-McCusker-Woomble, he ducked out of singing the parts of older songs that required him to scream instead of sing. Tonight, however, he seemed more than happy to shred his vocal chords as Idlewild tore through fan-favourite 'Idea Track'. And, despite all this, tonight isn't really about Idlewild at all. Yes, they are the ones onstage, singing and playing the songs, and even climbing up the lighting rafters. But, the night really belonged to us - singing along to every word of songs we never quite realised we like this much.
Picture Gallery:-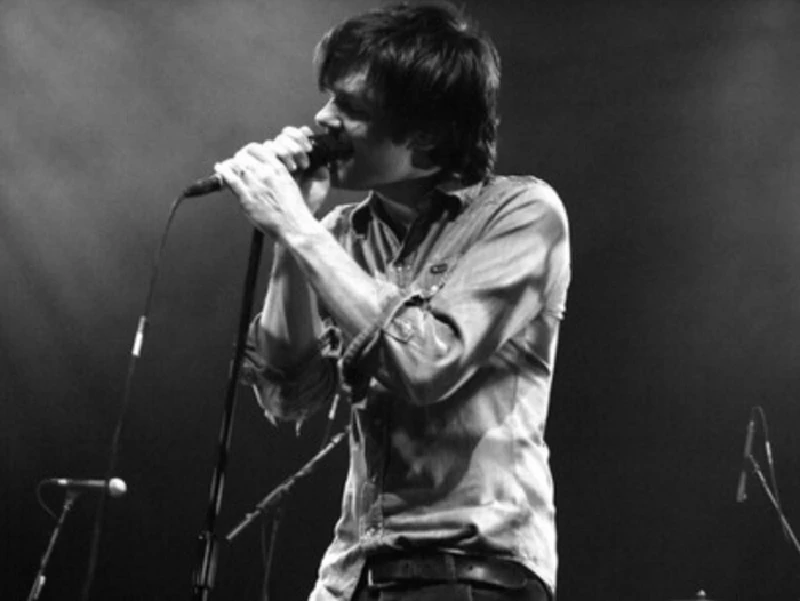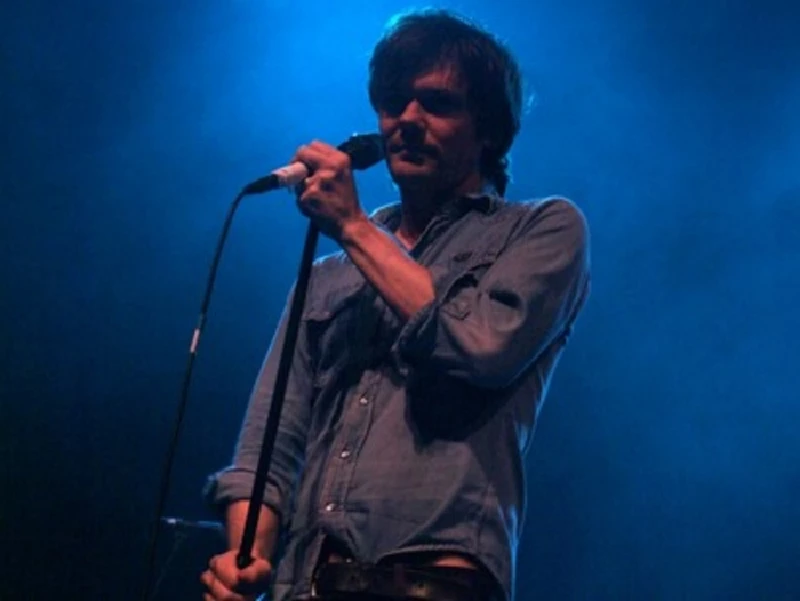 interviews
---
Interview (2009)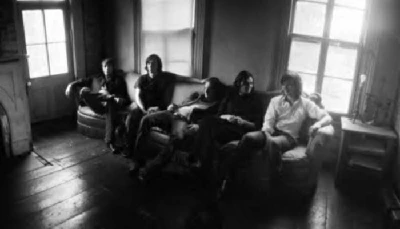 Idlewild frontman Roddy Woomble speaks about his band's forthcoming new album, which is being paid for by the sponsorship of their fans, and his recent collaboration with folk musicians, John McCusker and Kris Drever
Interview with Rod Jones (2005)
features
---
Idlewild (2006)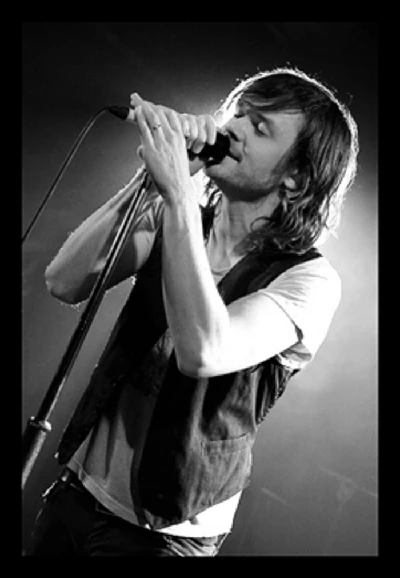 Idlewild played played their first British dates in nearly a year in late November and early December and have a new album out, Make Another World', in 2007. New Pennyblackmusic photographer Katie Anderson takes live photos of them at the Wedgewood Rooms in Portsmouth.
related articles
---
Roddy Woomble: Interview (2017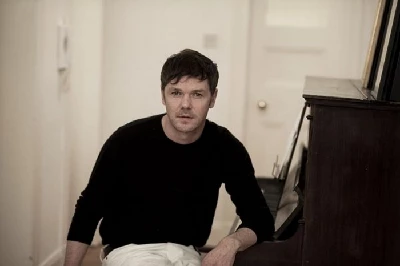 As he prepares to release his fourth 'solo' album, 'The Deluder' Idlewild's Roddy Woomble explains that he really sees it as the work of a genuine band over a 'really creative couple of months' and tells us about the 'great team' he has formed.
Pennyblackmusic Regular Contributors
---