---
Idlewild
-

Scottish Fiction (The Best of 1997-2007)
published: 8 / 11 / 2007
---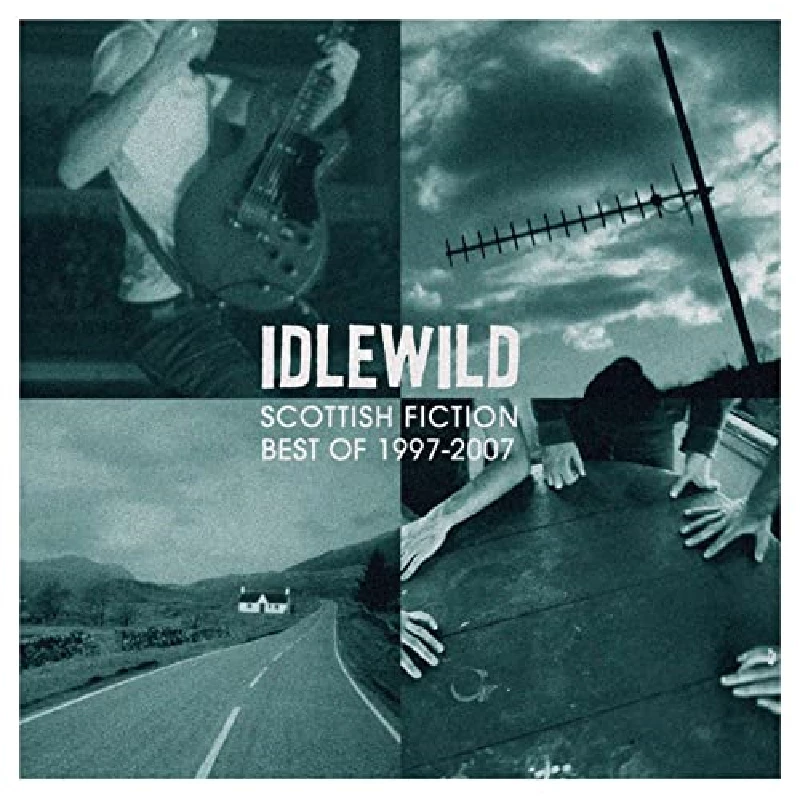 Label: EMI
Format: CD
intro
Engaging ten year anniversary compilation from still under-rated Scots rockers Idlewild which appears in a special edition with film of a live concert, bonus interviews, acoustic tracks and promo videos
I must have missed the point at which Idlewild stopped being young up-and-comers and became elder statesman, but -woahh - they are now celebrating their ten year anniversary with a greatest hits compilation, which even includes some hits. I remember reading an interview with Roddy Woomble, published in the 'NME' as the band were releasing 'Warnings/Promises' in 2005, and he was more than a little taken aback by the first question, essentially "why should we care about Idlewild in 2005 ?" Roddy's answer was reasonable - because Idlewild still make good music, and in fact the same writer gave the album nine out of ten. But the need to ask was telling. At some point, Idlewild had stopped being young, adventurous and different - its just that we couldn't fingertip when. For whatever reason, it was 'Warnings/Promises' that failed to strike a chord beyond the band's existing fanbase. Its disjointed combination of folk, ballads, scratchy indie and stadium rock made for a good album, though not quite their best work, but it prompted a re-think. Roddy took the folk away and made an exquisite solo album, and the band made the strident 'Make Another World', their best album for an independent label. But Parlophone have opted to end their relationship with the band with a greatest hits. Gomez, another 90's band now deemed uncool, were screwed over by a greatest hits record that ignored the fact that their new album on a new label was their best work in years. Luckily, this album includes the new songs, and that means one of their best singles, 'No Emotion'. The greatest hits format does few bands justice, but it can work. Idlewild get it just about right. Their best singles are all here - and are a reminder of just how good their best work really has been. Then a few well chosen album tracks replace the weaker early material. With the exception of the lumpy 'I Understand It', a dull song weaker than most of the band's B-sides, there is rich variety here and no miss-steps. So, if you plump for the single disc edition, you'll be more than satisfied. If you're the sort of person who reads this website, I'd be astonished if you don't like Idlewild. Here's a good chance to catch up. But, if like me, you've heard all the albums then disc two of the special edition is where this comes alive. A live concert is presented, alongside home movie-ish clips. This provides a good summary of their career (most of the singles in a live context, and a few curveballs in the forms of 'Satan Polaroid', which was on their debut mini-album, and 'I'm Happy To Be Here Tonight', the most melodic tune on their well liked but shaky debut proper. We also get a few bonus interviews, live tracks and acoustic versions. But the real juice comes from 17 videos. Idlewild are known to be film buffs, and they took the opportunity to make some great videos, on a range of budgets. The reason they have a disproportionately keen band of hardcore fans can be found in the attention to detail found here. Roddy also provides an illuminating voiceover commentary. Idlewild are likely to be remembered (though I hope we won't have to remember them yet, and that there will be more albums to come) as a band that briefly enthralled the music press with their energetic early work, but then failed to truly break into the mainstream. 'Scottish Fiction' provides you with a better picture. No, they didn't ever have a huge hit - but they do have an interesting and engaging body of work, a sense of style and ability to connect with and move a fanbase that stuck with them for a decade.
Track Listing:-
1
You Held the World in Your Arms
2
No Emotion
3
Roseability
4
When I Argue I See Shapes
5
Love Steals Us from Loneliness
6
American English
7
These Wooden Ideas
8
El Capitan
9
A Modern Way of Letting Go
10
Let Me Sleep (Next to the Mirror)
11
I'm a Message
12
In Remote Part / Scottish Fiction
13
I Understand It
14
Little Discourage
15
As If I Hadn't Slept
16
Live in a Hiding Place
17
Make Another World
18
A Film for the Future
19
Everyone Says You're so Fragile
20
Actually It's Darkness
21
A Distant History
22
Poor Thing
Label Links:-
https://www.facebook.com/VirginEmiRecords/
https://twitter.com/VirginEMI
http://www.virginemirecords.com/
interviews
---
Interview (2009)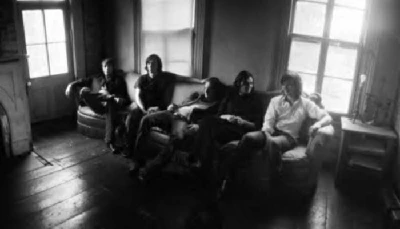 Idlewild frontman Roddy Woomble speaks about his band's forthcoming new album, which is being paid for by the sponsorship of their fans, and his recent collaboration with folk musicians, John McCusker and Kris Drever
Interview with Rod Jones (2005)
features
---
Idlewild (2006)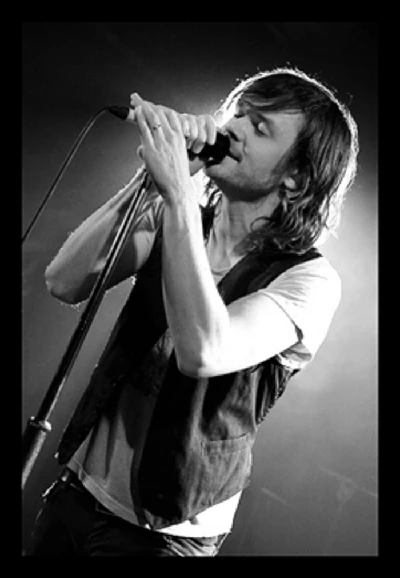 Idlewild played played their first British dates in nearly a year in late November and early December and have a new album out, Make Another World', in 2007. New Pennyblackmusic photographer Katie Anderson takes live photos of them at the Wedgewood Rooms in Portsmouth.
related articles
---
Roddy Woomble: Interview (2017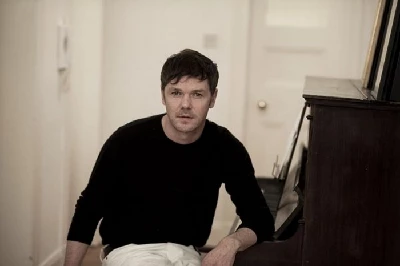 As he prepares to release his fourth 'solo' album, 'The Deluder' Idlewild's Roddy Woomble explains that he really sees it as the work of a genuine band over a 'really creative couple of months' and tells us about the 'great team' he has formed.
Pennyblackmusic Regular Contributors
---