---
Idlewild
-

Interview with Rod Jones
published: 21 / 3 / 2005
---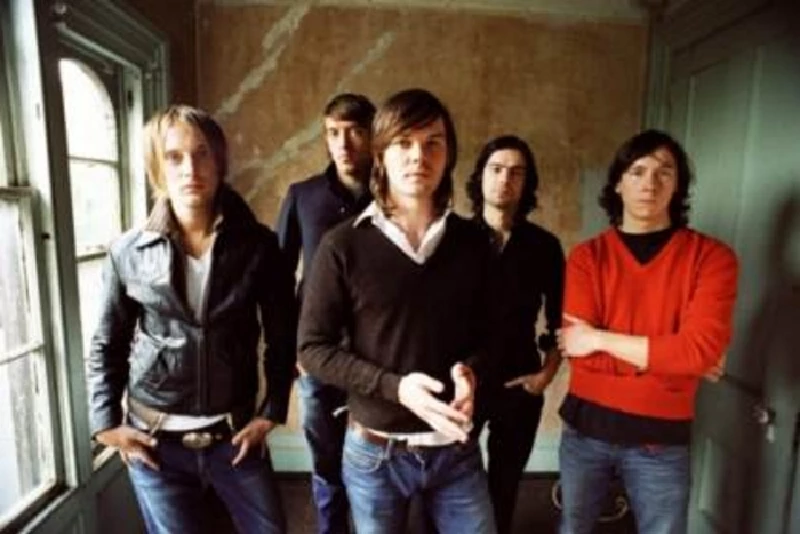 intro
Idlewild have just released their fifth album, 'Warnings/Promises.' Ben Howarth speaks to lead guitarist and co-songwriter Rod Jones about the new record, touring and their hopes for the band's future.
Idlewild released their fifth, and best album, 'Warnings/Promises' just over a month ago. It is always a pleasure to have a new Idlewild album. They are one of the most consistent, one of the most intelligent and one of the most diligent bands in today's music scene. 'Warnings/Promises' sees Idlewild redefine themselves as a 5 piece (bassist Bob Fairfoull was replaced by Gavin Fox, once of Turn, at the end of 2002 and Allan Stewart, the touring second guitarist became a full time studio member). The band haven't lost their charms, but this album is slightly looser, and benefits from backing vocals and a wider range of instruments and musical influences. Folk music is a clear influence now, and has lead to the band being booked to play the Cambridge Folk Festival. Idlewild have been a favourite band of mine for as long as I can remember, and an Idlewild record is one of the first things I pack on long journeys. I have listened to the new album more than any other album this year (and this is a year when the Arcade Fire and Bright Eyes have released era-defining masterpieces). Like all their records, it isn't flawless, but represents a band that writes great songs, have good ideas and never fall into the ever deepening pit of fashion. Pennyblackmusic spoke to lead guitarist and co-songwriter Rod Jones about their new album, touring and their hopes for the band's future. PB: I'll just start by asking about the new album. I think it's the best album Idlewild has produced, but is that the opinion of the whole band? RJ: It's definitely that we've got better at what it is we do. I feel that we are a new band, a happier band, a more diverse band. We've got five different opinions and tastes. We also feel more confident now. PB: On the last record, there were two guitarists playing, but this time, the second guitarist is a full band member… RJ: Well, actually, apart from one song, I played all the guitars on 'The Remote Part', and he was a second guitarist when we played live, but we felt that he was putting so much into the band that it made sense for him to become a full time member. PB: Has that changed the way you have played quite a lot? RJ: Yeah, in the studio, quite a lot. It's changed everything, really. We wanted to be able to have the guitar parts show two distinct personalities on the record. Allan has a very different style of playing, but I think we work well together. He is much more concerned with rhythm and dynamics than I am. I'm more concerned with melody and I've always been like that so he's tightened the band up, and become a backbone. PB: Has it also made it easier to play live? RJ: Yeah, it's made it much easier for him, because he's involved in the songs. PB: You took some time out to write the album before recording it, going and living together in the Scottish Highlands. Did it then evolve further in the studio? RJ: We wrote a lot of the songs beforehand, so there was a basic backbone there, but Tony Hoffer, our producer, had quite a lot of different ideas about what to do with them. He liked the idea of it all being ready to go when we went into the studio, and we kind of lied to him and told him it was. It was the only way we could get into the studio, and when we got there he had the harsh realisation that none of the songs were really completed. But that's kind of the way we work best. As long as the backbones are there, with a beat and a rhythm part there, then everything over the top you can experiment with and try with different sounds. Lyrically, as well, nothing is ever finished until the last minute. I don't think we ever consider anything finished until it's been burned onto the CD. PB: Did you have a notion of what you wanted the record to sound like, or was it something that came together as you worked? RJ: We're not really a planning kind of band! We spent a bunch of time writing, and felt like it was really easy because we had a whole bunch of songs written really quickly. But we were also learning how to be in a band with each other. Everything completely changed, and Allan and Gavin were learning to deal with mine and Roddy's more irritating habits and ways of doing things. Also, we were learning to be more collaborative. Colin was also much more involved in the making of this album too. Before, with Bob being so uninvolved, it was often just myself and Roddy doing things on guitar and voice. This time, we were keen for everybody to be really involved and it worked out differently. PB: Some people have suggested that 'The Remote Part' was an attempt to become a stadium rock record, and now 'Warnings/Promises' is a step back from that. Do you agree? RJ: It is funny that so many people have seen this as somehow a step away from our ambitions, to be a stadium rock band. I think when we made the last album we were listening to a lot of stadium rock, and though we never aspired to play the songs in stadiums especially, that is the sound we were looking for. We wanted to make it quite immediate. I don't think this album is a step away from that. I think the songs on this album are quite straightforward and honest, but they are just less immediate pop songs. It's much more rootsy. I think this is the most direct record and the most honest record we've made, and it's the record we wanted to make, and as far as our ambitions go, we just want to play in as many places as we can. PB: I think that perhaps the thing that sets it apart from the earlier material is the massive variety in sounds… RJ: People quite often misread the quieter songs on the earlier albums as us preparing the ground to go all that way, but in fact, we've always liked lots of different things. I think the extremes have got wider apart and that's because we've begun listening to a much wider variety of music. Also, we have got better at doing it. It seems like the records have got more diverse, but I think we have always aspired to be this diverse. PB: Do you think that going off and doing a completely acoustic tour earlier this year will mean that at some point you'll want to do albums that are completely acoustic? RJ: I think that may well happen. We might do an acoustic record this year even, and we've recorded a bunch of acoustic songs as B-Sides, which we may decide to keep back as a new record. I think people really enjoyed the gigs, and that there are a lot of fans that may prefer us as a folk-rock band, rather than a noisy rock band. PB: For the main tour, will you perhaps introduce an acoustic element into that? RJ: Definitely, we're keen to try lots of things out. We want to do a different set every night. We've tried to learn songs that we felt before didn't lend themselves to live performance. We've got a collection of 35-40 songs that we can play now, and another 20 acoustic versions, so we're keen to try everything out really. PB: Are you looking forward to the tour? RJ: Yeah, definitely. I love being in the studio as well, but there is an immediate gratification to being on tour and performing every night, and seeing people's faces and their reactions. So I can't wait. It's just a holiday with ten of your friends where you get to play every night. PB: Does it feel strange to look back at all the bands that you've been on tour with. People like Ikara Colt have just broken up, and even Hundred Reasons seem to be declining in popularity and are going back to smaller venues. Does it feel odd to still be around? RJ: What I can't understand is that we are considered to be some kind of dinosaurs. We're 28! Gavin's only just 25 this weekend. It's pretty weird. I think, basically, it's the nature of the throwaway music scene in Britain these days. There are a lot of music fans that will get into a lot of kinds of music and will take their time and care about music, but there is an element of wanting to like something straightaway. There are a lot fewer people that will follow a band's whole career, and there aren't as many opportunities for a band to grow. We might be type of a dying breed. PB: Perhaps Idlewild is now seen as more of an international band and maybe someone like Biffy Clyro have stepped into your shoes as the leaders of the British 'indie' scene. RJ: I think we are very lucky and very unique to have been able to do what we do without needing to be absolutely massive. Often if your first album isn't a huge success you can disappear completely. It's very unusual for a band to be where we are, with a major label, and not have massive hit success. Success is a weird word anyway. I consider myself successful, since I've been able to play in Australia and America and all over the world. PB: And had a top ten hit as well! RJ: Exactly! What is success if that isn't it, you know? PB: Obviously, being on a major label is somewhat different to an 'indie'. You left the indie scene after one mini album, so have you had any negative experiences and did you ever regret the choice to sign for a major? RJ: We had the pick of several labels, but we didn't ask for too much money because we knew we wanted time to grow and we didn't want much pressure. We've got ourselves to the point where we can do what we like. We realise that sometimes it helps to listen to what other people are saying, and that the label can have good ideas, particularly about touring. Having said that, we've never been forced into anything, but we are willing to listen to our label and work with them. Generally, we do what we want to do. PB: Does this extend to artwork, videos and the like? RJ: We totally have a say over what goes. Up to recently, we've tended to use Roddy's photos, but when did a tour with Pearl Jam in America, we had posters done and they produced some really cool images, so we asked them to do some more images for album artwork and we'd have a look, and they looked great. It's nice to have something different, because we've always had black and white photos before, and this is a nice change. PB: I'm assuming you will be touring America again, so will you want to have more support slots or headline more this time? RJ: I'm sick of being the band to hire. If it was a band that we really liked, and we felt we'd get something out of it then we probably would, but it can be a little soul destroying. If it was REM, you'd get to see REM every night, so it would be OK! But I'm much more into playing to a smaller crowd that is really into your band, even if it's only 200 people. That's better than 20,000 people who couldn't give a shit about you. PB: Comparatively, you've done well in America. Certainly better than a lot of British bands… RJ: Yeah, though I think our 'success' was blown out of proportion because so few British bands were making any inroads over there. But now, there has been an influx of British bands that have done really well, and we do have a decent 'cult' audience over there. We can sell out clubs and slightly bigger venues on the coasts. PB: How big have the US tours you've done been? RJ: Well, we've been going there for periods of three months, and we can hit a lot of places. Certainly, some of the places in the mid-west for example are pretty strange, and some of Canada. You can end up playing Mexican restaurants, and it can be a little different. PB: Are the crowds different to what they would be in Britain? RJ: Well, predominately, it's an older crowd, because of the age restrictions. But, I think, it's a lot less cynical and throwaway. I'm not downplaying British crowds, because a lot of people really get into a band and care about them. Here, however, there's an element of people that just want to jump up and down. That's cool, and I like that doing that too, or I used to! But in America, there isn't that culture at gigs. We've got a real, hardcore music loving fan-base, and it makes it a different experience. PB: Moving on, what are your long term plans for the band? Is it a case of touring this record for the next few years? RJ: We'll tour it until people don't want to hear it anymore. The aim is to play as many places as possible, and try and play places we haven't played before. Also, you do need to keep writing and get all the songs we might have written for a previous record out of our system so we can get onto writing a new one in a new style. That happens with every record, for a while you keep writing songs for the last record. PB: You've used a nice array of producers over the years. Are there any that you want to work with in the future that you perhaps haven't yet? RJ: I don't know, to be honest. I think we needed a change, and the producer was the obvious thing to change, not through fault of Dave (Eringa, producer of 'The Remote Part' and '100 Broken Windows' - PB) or anyone. I think it was a case that we wanted to be in an uncomfortable position. That meant working with someone we'd never met in a place we'd never been, and Tony Hoffer had some great ideas for these songs, and was really into them. But in the future, I don't know. I like having producers that are also good musicians. Jim O'Rourke is one example. But I'm not against working with people that we've worked with before. PB: Do you think that the choice of producer has a big effect on the sound of the record? RJ: Yeah, definitely. With the last two records, Dave was perfect because we were looking for an immediate sound, big sounding pop songs, and Dave is brilliant at that. He gets a performance out of you, and makes it sound almost perfect. With this record we wanted to be a bit more shambolic, and Tony's personality really suited these songs. On previous records, people like Lenny Kaye and Bob Weston have really shaped the way we've gone as a band, without necessarily shaping the sound of the record, they've shaped the way the songs developed. PB: As a final question, what do you see as a long term ambition for the band. If it ended tomorrow, would you be satisfied with what you've achieved? RJ: I don't have huge aspirations. I guess the whole band realises it would be great if we could sell a million records, but we're happy where we are. It would be great to have as many people as possible listen to our songs, because we really believe in them. But, I just want to play in as many places as possible. If it ever does end, I guess I don't know what I'd feel or what I'd do. Perhaps I'll pack it up and be a postman! PB: Thanks a lot!
Picture Gallery:-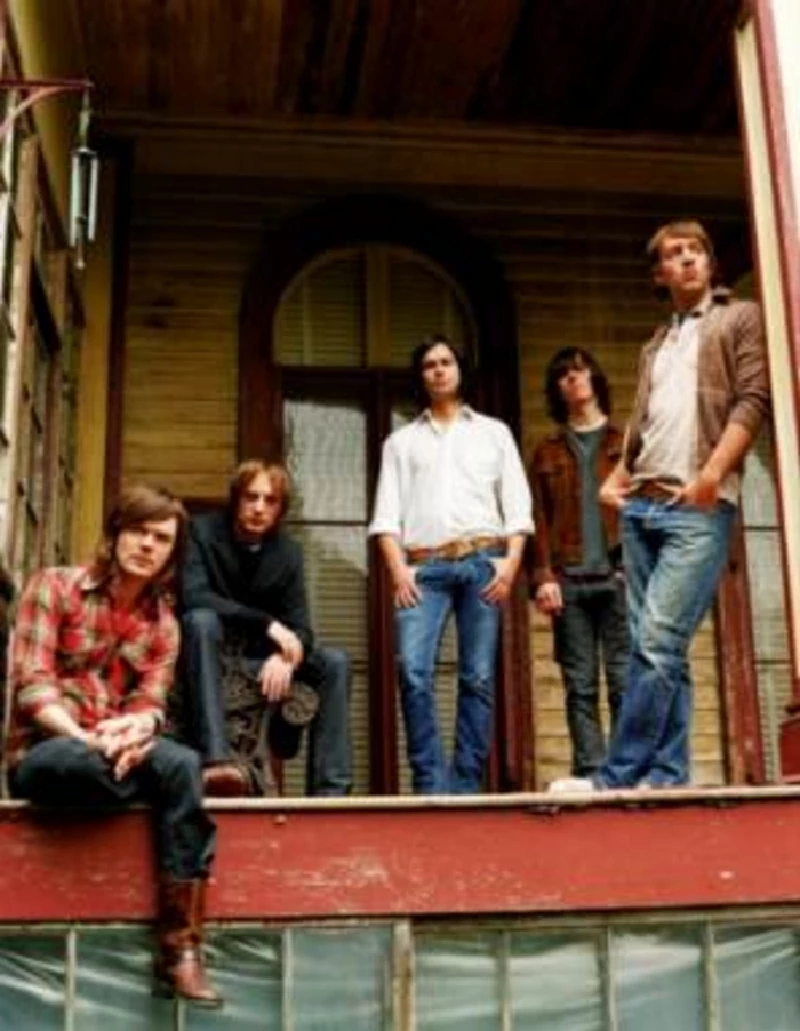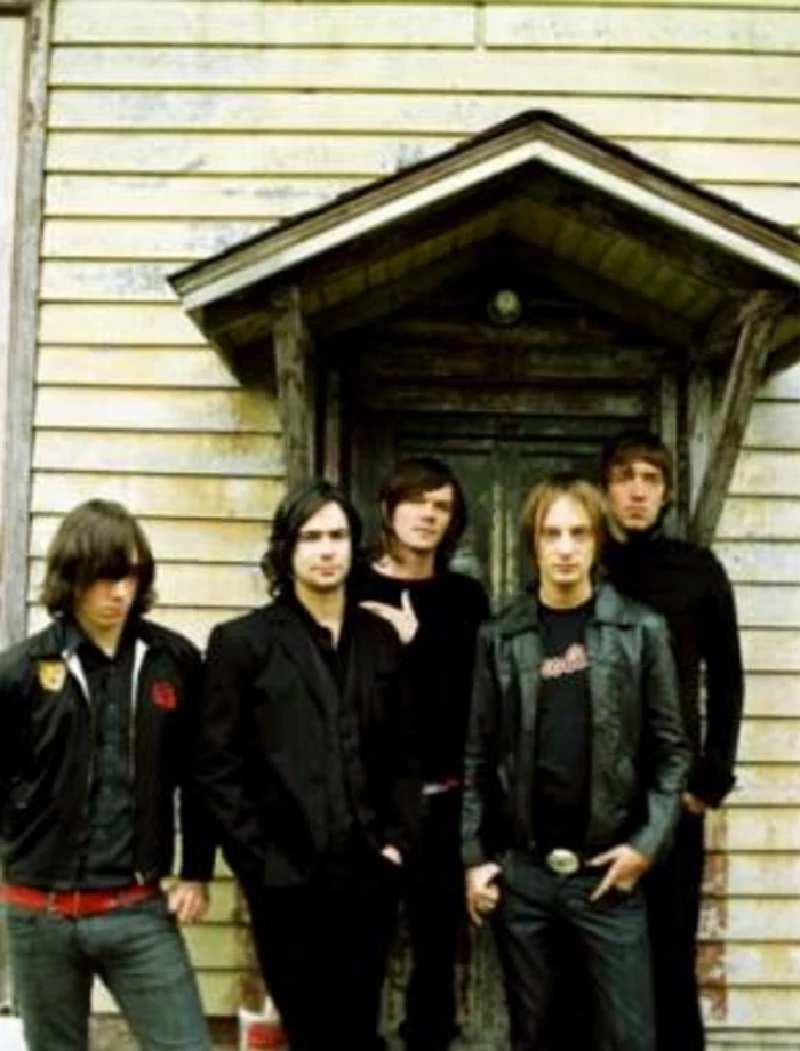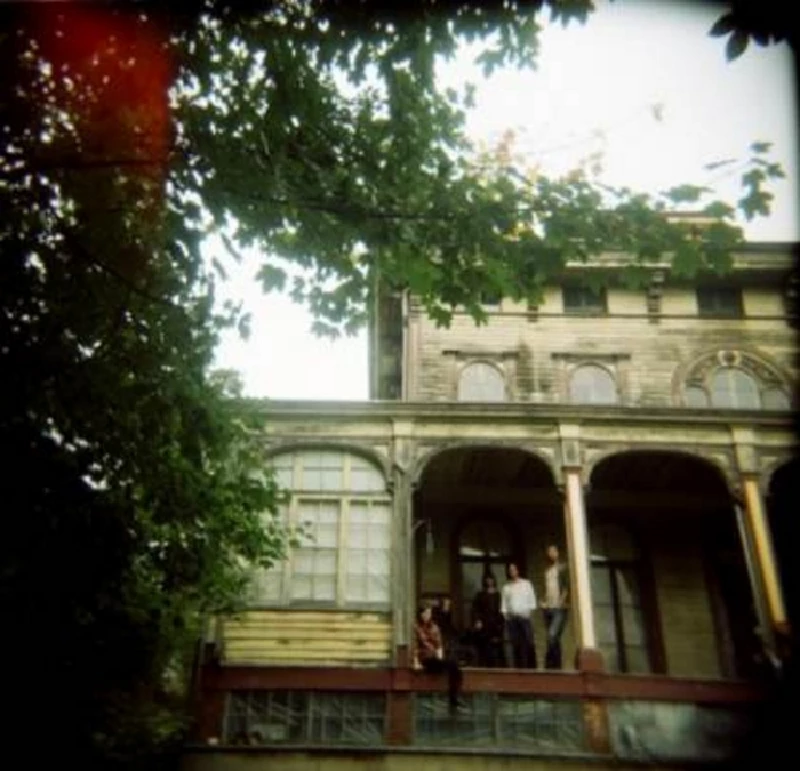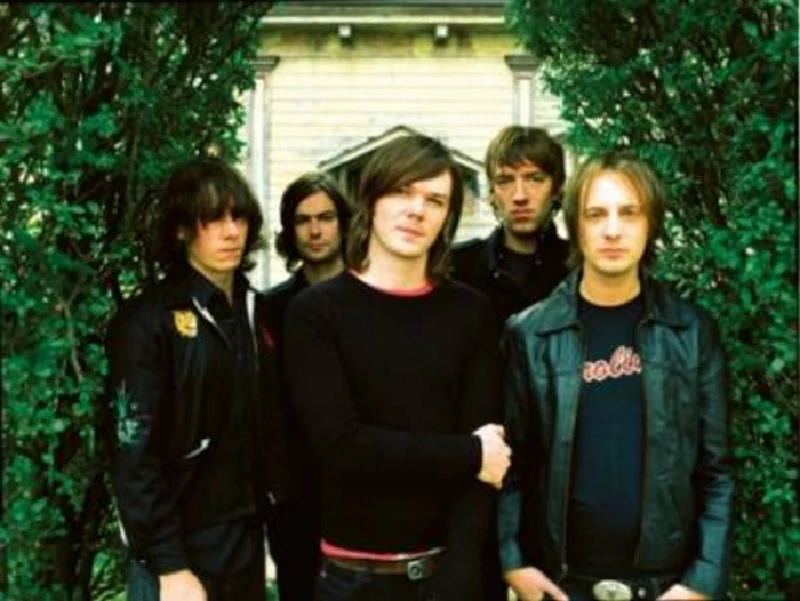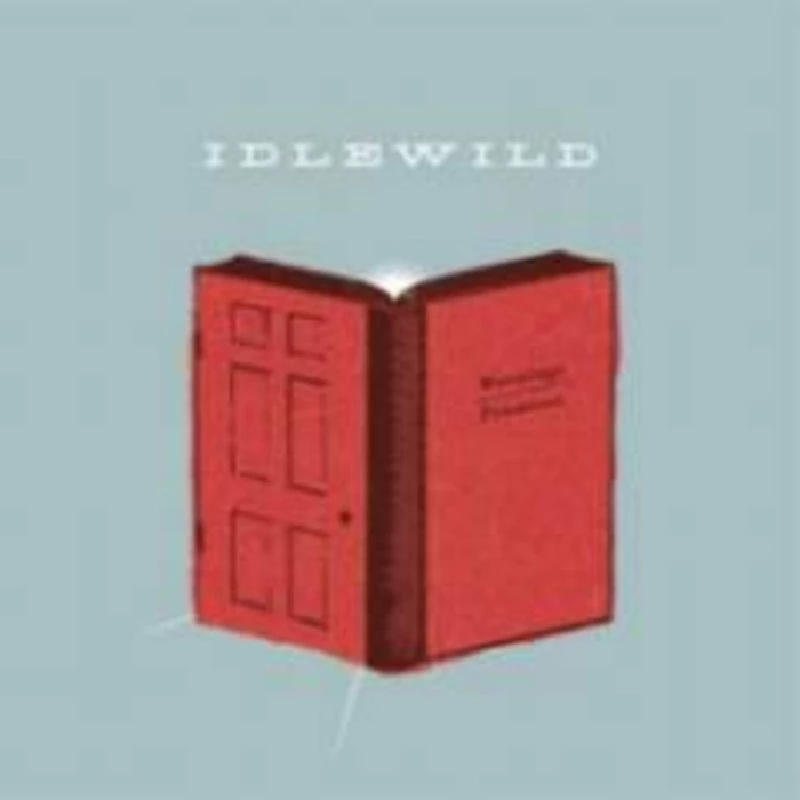 interviews
---
Interview (2009)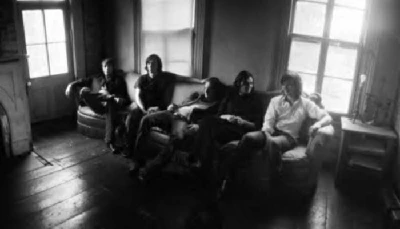 Idlewild frontman Roddy Woomble speaks about his band's forthcoming new album, which is being paid for by the sponsorship of their fans, and his recent collaboration with folk musicians, John McCusker and Kris Drever
features
---
Idlewild (2006)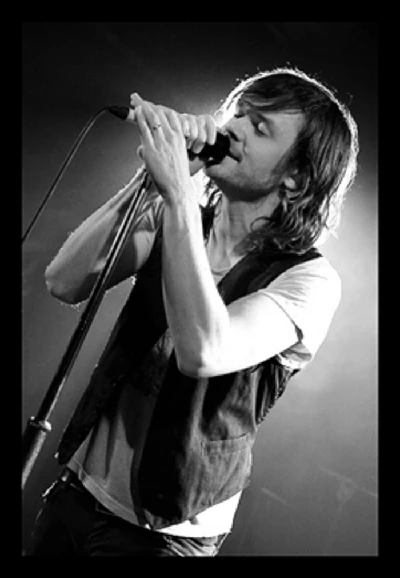 Idlewild played played their first British dates in nearly a year in late November and early December and have a new album out, Make Another World', in 2007. New Pennyblackmusic photographer Katie Anderson takes live photos of them at the Wedgewood Rooms in Portsmouth.
related articles
---
Roddy Woomble: Interview (2017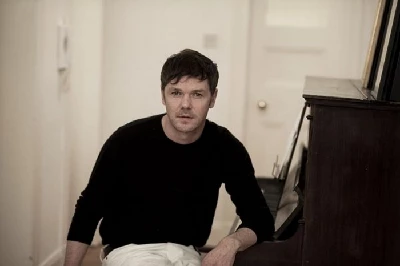 As he prepares to release his fourth 'solo' album, 'The Deluder' Idlewild's Roddy Woomble explains that he really sees it as the work of a genuine band over a 'really creative couple of months' and tells us about the 'great team' he has formed.
Pennyblackmusic Regular Contributors
---