---
Stranglers
-

(With Therapy?), 02 Academy, Liverpool, 6/3/2018
published: 26 / 3 / 2018
---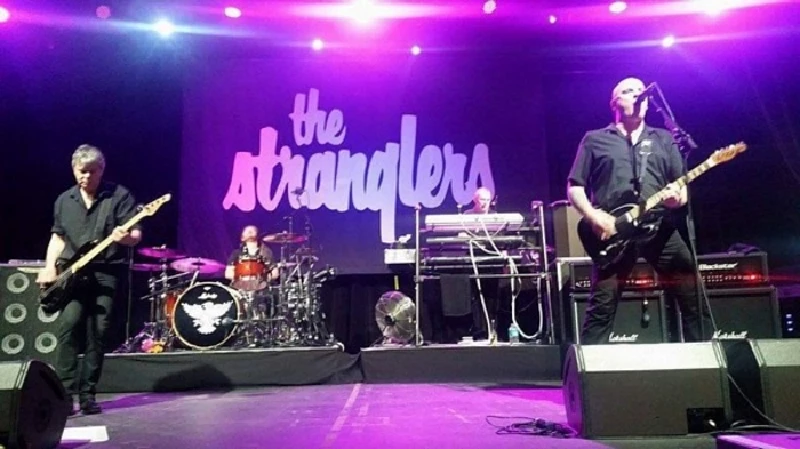 intro
Richard Lewis watches punk legends the Stranglers showcase their impressive live firepower at a full capacity, extremely hot O2 Academy in Liverpool with Northern Irish rockers Therapy? in support.
Almost a quarter of a century to the day since their 'Short Sharp Shock' EP broke them into the UK Top Ten, Northern Irish hard rock trio Therapy? are suitably raucous openers for punk legends the Stranglers. While the band's fortunes have waxed and waned since their critically lauded 1994 LP 'Troublegum', their combination of punked-up metal and occasional forays into power-pop has weathered well. With almost half of 'Troublegum' aired along with a grab bag of Top 40 singles, the near-instrumental industrial thrum of 1992 single 'Teethgrinder' sounds bang up-to-date contemporary. Combining groundbreaking Modernist literature (chorus lyric: "James Joyce is fucking my sister") with samples from Ozploitation B-movie horror 'Centrefold', 'Potato Junkie' mixes high and low art to impressive effect. Their greatest and best-known song 'Screamager', a track that Foo Fighters would surely trade half their pointless band members for, provides ample evidence that a 25th anniversary dust-off of 'Troublegum' next year if they're so minded would be very welcome. Following their standard walk on music of demonic 3/4 time cut 'waltzinblack', the band that started life as the Guildford Stranglers in 1974 fire up 'Curfew', from the experimental second side of 1978 LP 'Black and White'. Chronicling the band's squat-life days and the grubbier end of the London music scene, the "But the money's no good" lyric of the churning '(Get a) Grip (On Yourself)' gains increased prescience each year as the music industry continues to contract. Juxtaposing sleaze and sophistication, seedy city life and musical dexterity, the Stranglers' guiding MO is one that Fat White Family, Phobophobes, Shame and their South London ilk all pursue in the present day to a certain extent. Bringing together the hits ('Always the Sun') with essential album tracks ('Just Like Nothing on Earth') with deep cuts ('Don't Bring Harry'), the set list pulls together the threads of the Stranglers' patchwork quilt of genres. As the temperature rises to near-ridiculous Hades-like levels ("Is it me or is it fucking boiling in here?" sweltered-looking singer/guitarist Baz Warne asks rhetorically at one point), the instantly recognisable bass riff that underpins the licentious swagger of 'Peaches' is greeted with a cheer. Four-stringer JJ Burnel's sound remains a thing of wonder, equal parts scabrous and melodic, the riff of 'Hanging Around' wielding the same guttural power as the sound of one his beloved Triumph motorcycles. As their 1979 disc 'Live (X Cert)' showcased, the group's abrasive attitude towards hostile audience reaction remains, albeit with a twinkle in their eye. Replying to a heckle of "Get on with it!" during guitar tuning, Warne retorts "I will, when I'm fucking ready!" "Sunderland bastard?" the frontman snaps at the front row, "Who are you calling that, you Scouse wanker?", exchanges that the audience laps up. Possibly due to being the opening night of the tour, the gorgeous, lilting 'Golden Brown' proves to be slightly sticky, as the song's unusual time signature sees the drums and keys player Dave Greenfield's harpsichord-like melody go awry at points, set back on course by Warne's pinpoint guitar solo. Revving up for the final strait, anti-racist invective 'I Feel Like a Wog' is succeeded with a stomping take on journalist-takedown 'London Lady', delivered with sneering panache by Burnel, who grins at the whoops that greet the "Making love to The Mersey Tunnel" lyric. Concluding the set with a rambunctious version of 'Tank', the encore commences with a skanking take on 'Nice n' Sleazy'. Signalled by Burnel's repeated thumps to his axe and frantic scurry down the fretboard, a storming 'No More Heroes' wraps proceedings up. Departing to deservedly huge applause, some forty-four years since their formation, the Stranglers are far from Burning Up Time anytime soon.
Band Links:-
http://www.thestranglers.net
https://www.facebook.com/thestranglers
https://twitter.com/stranglerssite
http://www.stranglers.org.uk/index.htm
http://en.wikipedia.org/wiki/The_Stranglers
http://downinthesewer.com/
Picture Gallery:-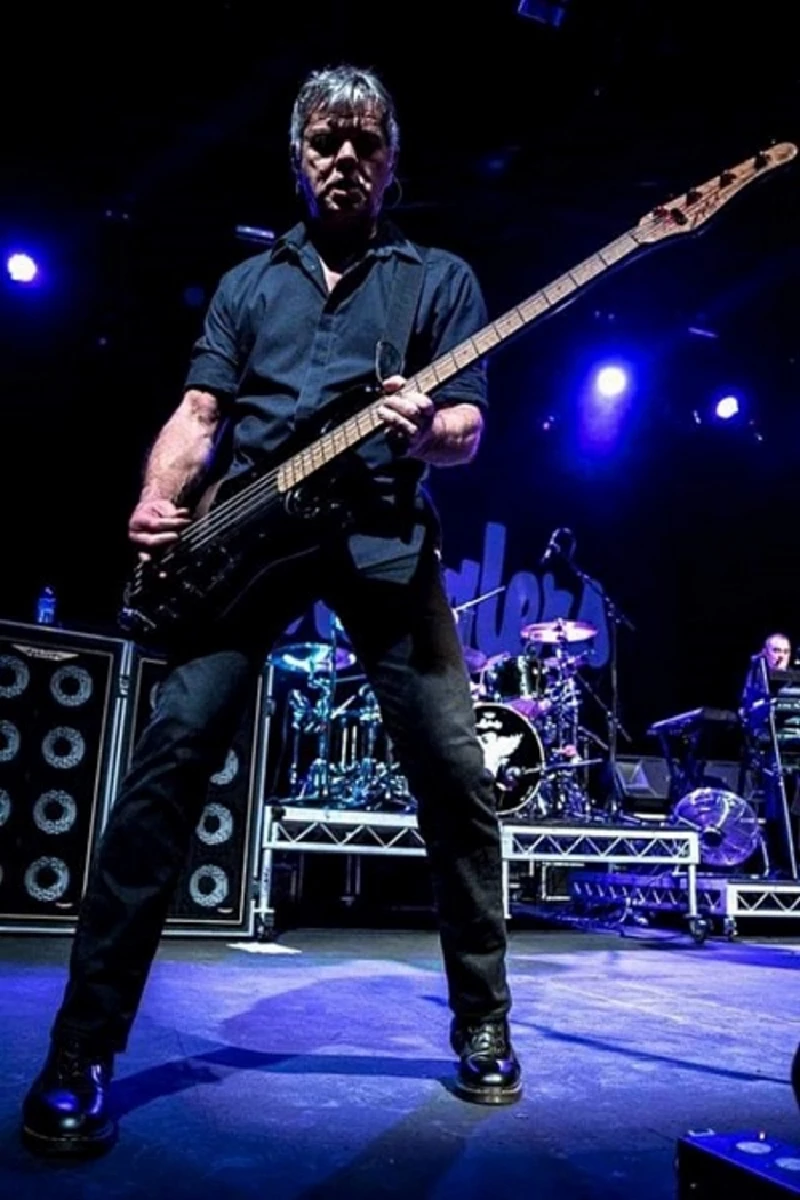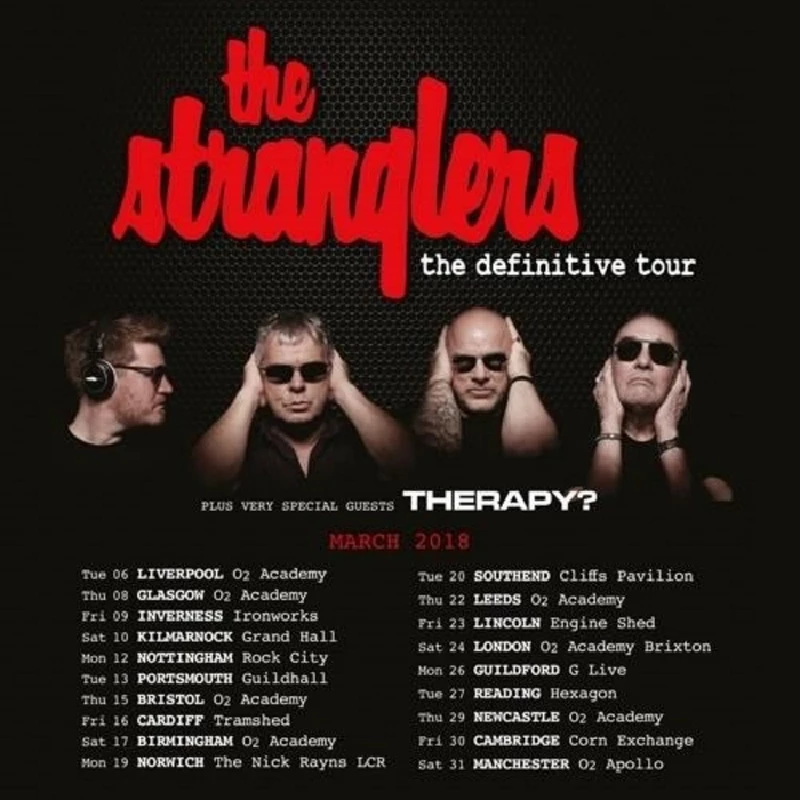 live reviews
---
Rock City, Nottingham, 23/3/2022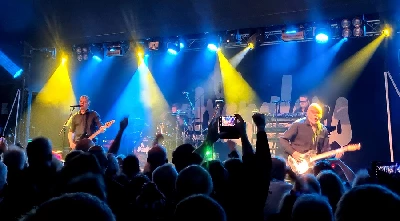 Following the loss of founder member, keyboardist Dave Greenfield and Covid related rescheduling, punk legends The Stranglers make a blazing return to the stage in Nottingham. Denzil Watson reviews.
02 Apollo, Manchester, 30/3/2019
Rock City, Nottingham, 13/3/2017
Boardwalk, Sheffield, 16/10/2004
Leadmill, Sheffield, 7/3/2004
favourite album
---
Black and White (2011)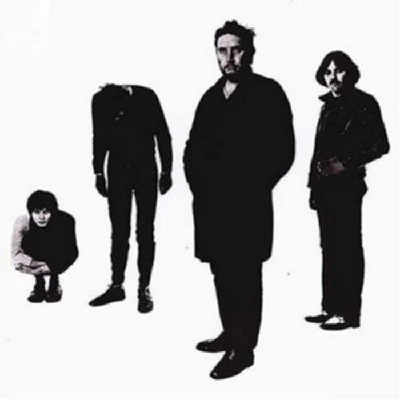 In our 'Re: View' series, in which our writers examine albums from the past,Denzil Watson reflects upon the Stranglers' 1978 third album, 'Black and White'
photography
---
Photoscapes (2016)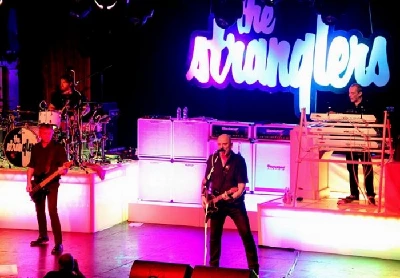 Denzil Watson photographs the Stranglers at a show at the Sheffield Academy on their latest tour in which they performed their seminal 'Black and White' album in its entirety
reviews
---
Giants (2012)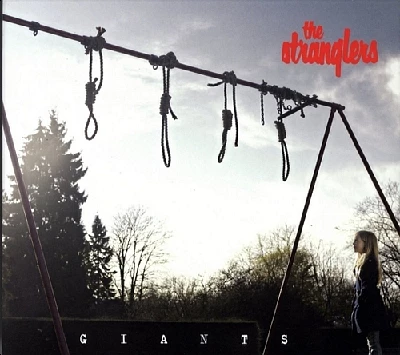 Faltering seventeenth album from the Stranglers, which, after an excellent opening, starts to stagnate badly
related articles
---
Hugh Cornwell: Interview (2015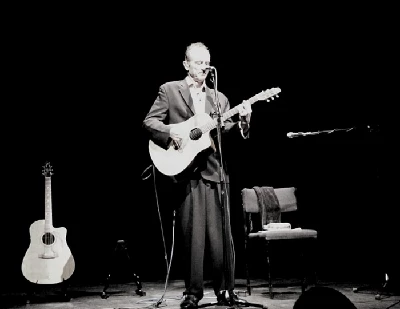 Ex-Strangler and now established solo artist Hugh Cornwell is about to release a solo 'best of' album, 'The Fall and Rise of', and will be playing an acoustic tour in November around the lesser-known parts of the UK. Denzil Watson speaks to him about the album, tour and his former band
Pennyblackmusic Regular Contributors
---