---
published: 26 / 3 / 2018
---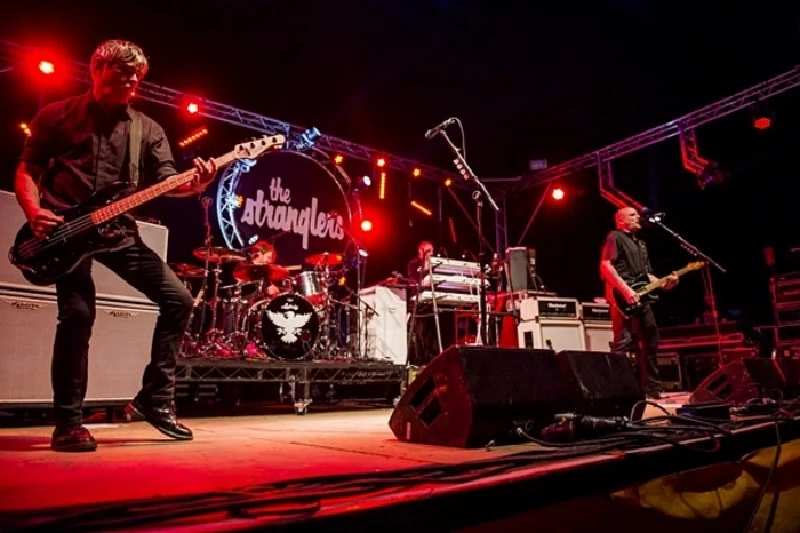 intro
Denzil Watson speaks to Stranglers front man Baz Warne about the band's forthcoming UK tour and their durability.
They've been in the business for no less than forty-four years. Along the way they've scored twenty-three Top 40 UK singles and seventeen Top 40 albums. They've toured the globe and been to just about every corner of the world. Whether messers Cornwell, Burnel, Greenfield and Black envisaged the longevity of the band that would see them span five decades is questionable. Although now down to two original members (Franco-English bass-player Jean-Jacques Burnel and keyboardist Dave Greenfield) current co-frontman and guitarist Baz Warne has now been a Strangler for no less than nineteen years. They set off on their 'traditional' spring tour of the UK with their newest member, drummer Jim MacAulay, taking over the drum stool from the now retired Jet Black on a permanent basis. Pennyblack Music caught up with their gregarious front-man Baz Warne for a pre-tour chat. PB: Baz, good afternoon to you. Whereabouts are you? BW: I'm at my home in Yorkshire. I'm flying to New Zealand tomorrow as we've got a New Zealand and Australian tour starting next week. I've got a buddy down there, so I'm flying down there to spend a bit of time with him before we go on tour. PB: How have the rehearsals been going for the forthcoming tours? BW: Very well. Long and hard. Every tour we always have a pot of songs that we amass. About thirty-five to forty songs in total. We then start to think about sets and collate them and make lists. About October time we get together and get prepared so each of us knows what we should be doing. We do a bit of homework and then have six or seven days of long hard graft. We're in a confined space six or seven hours a day. It's fairly hard, so by the time we've done a week we're pretty frazzled. It went really well though. PB: The last tour was 'The Classic Collection'. This year it's the 'Definitive Tour'. If you were to sum up, in a nutshell, how the set differs what would you say? BW: (Laughs) I don't know. To me these are just names if I'm to be honest. It's like we did last year but we've mixed it up a bit. It's interesting for us to try and come up with some new stuff to play. As we know, there are songs that we have to play and we are always minded that not everyone who comes to see us are die-hard Stranglers fans. A lot of the people are just Joe-Public. But at the end of the day we also have to please ourselves and we ran through quite a few songs that some of them might not even know. This year there's lots of different stuff. There's some obscure stuff. There's a couple of songs I can safely say that the band have never done. So all-in-all, another interesting set. PB: You want to keep it fresh and interesting for you as a band and fresh and interesting for the die-hards, don't you? BW: Oh course. It's a fine balance that you have to find. This time we've brought out quite a few off-the-beaten track songs that we don't do that very often. It just keep us on our toes and keeps the audience interested. PB: Are there some songs that you feel you have to play but you would rather not have to? BW: We have to play all the hits although, three years ago, I recall, we had a tour where we didn't play 'Golden Brown' until the very last night. It's not so much that we do not like playing songs. It's more complacent about playing songs every single time. But a lot of people have come to hear that song ['Golden Brown']. Some of the messages we were getting from some of the die-hard fans was along the lines of "Oh, you're not playing 'Golden Brown' again, are you?" so we decided not to. But then then pressure that we got was immense. PB: You're in a no-win situation to some extent, aren't you? BW: Aye, it's "damned if you do, damned if you don't". It was nice for us to take a break from that song, but then you've got to remember that of the three-thousand people in the crowd every night, there's two-and-a-half-thousand people who want to hear that song, so what can you do? We didn't play it then we got to one of the last nights - I think it was Manchester - and we kind of deferred to the pressure we'd been getting and we played it once. And the following year we decided we had got to do it every night again! But, hey, I sound like I'm complaining, but I'm not really! PB: Jim, your drummer, is a fully-fledged Strangler now. He's on the tour posters and apparently got his own unofficial fan club. Is he enjoying life as a Strangler? BW: Yes, he is. Very much so. We've just hired a house for a week's rehearsal and we all live together in the country. He's a very professional, well-organised drummer. He knows exactly what he wants and his drums set up is very much tailored around the Stranglers. He's practical and very methodical. He also likes a drink and is daft as a brush, so he's a really good fella to hang out with. We knew a bit about him before. After five or so years of touring with him before. He'll be coming up to around 250 shows as a Strangler before to long. So he's been with us for a while and the way things work, we're a really tight unit. And JJ needs a very good drummer so he can lock in and it's working out very well. And we expect him to be with us for however long it takes for us to, erm, expire (Laughs). PB: Now that Jet Black has semi-retired from the band are you still talking to him on a regular basis and is he still taking an interest in the band? BW: Very much so. What day is it today? Thursday. I spoke with Jet on Monday. I hadn't spoken to him over the Christmas period because he's famously a bit of a Grinch, so we leave him alone. I had plenty of other things to do and I've got family and friends so I had a low-key Christmas and I didn't speak to Jet. But he's absolutely fine. He's living in the country in a lovely house in the hills and he gets plenty of fresh air.He still takes a very keen interest in what we do and he's still got his finger on the pulse. We like to involve Jet and although he can't tour he's still our talisman. Our good luck charm. But he's in rude health. PB: That's really good to hear. So, I've sort of got to ask you this question so here goes. It's been a while since you debuted any new songs live. Do you miss the excitement of playing new songs live for the first time and can we expect any new Stranglers songs this tour? BW: Yes, you can. I wouldn't say we're frustrated, although a lot of fans are frustrated, but again it's a strange balance to seize. But like it or not - and we hate it - there are always going to be a section of the crowd that want to hear the old stuff and are there for the nostalgia trip and that pisses us of no end as musicians to be honest. We still think we've got plenty to say. In fact in the last few months and weeks in particular, JJ and I have had a lot of time together hashing out bits and pieces of things. You're walking around with your mobile phone playing your guitar and singing snippets into it. God almighty, I'd be lost without my phone these days. It's got so much stuff on it so we always take care to back it up. JJ's the same. We get together across the kitchen table in some farmhouse somewhere with a few bottles of red wine and our acoustic guitars, and it's "I play you one and then you play me one." Then we deconstruct these songs and then we get Dave [Greenfield] in and then, shortly after that, we all get together and start hashing them around. And we had a very successful week last week doing that. PB: So we can definitely expect some new songs? BW: Erm, yes. That's all I'm going to say. PB: Okay. 'Giants' was 2012 and we have talked about the follow-up in previous interviews. I guess it's all part of the process. isn't it? Get some new songs written, get them in the live set then get them recorded. I think I read in a French interview that JJ did that you'd been working on eight or nine songs that were getting worked up so they were gigable. BW: That's right. That's the number I've got in my head. There's always going to be a number of songs on the periphery, but what you need to do is get your thirty main ideas down. People always say they've got piles of ideas, fifty of so songs, but that's crap. What they've actually got is fifty little bits of them playing their guitar down the phone for ten seconds. What you really want to be ending up with is thirty or so really identifiable, workable pieces then you condense those down to a dozen. So, yes, we've got eight or nine songs on the go. But obviously we don't want to go and play all that new stuff, but I can confidently say that there will be some new material on the next tour. PB: That's very exciting news for Stranglers fans. And the tour kicks off in New Zealand as you mentioned earlier. BW: That's right. And these tours seem to get more and more successful. We did a very successful French tour last year in November on the back of the tour we did there two years previously which was hugely enjoyable. PB: Do you notice any difference between the UK crowds and the crowds on your Australian tour? BW: No, not really. Apart from British Stranglers fans are extremely partisan. A lot of them don't listen to anything else but the band. When you play to a British crowd and when you're on the street and meet them, they're giving you the once overs, but when they've had enough to drink and the really jump-around songs come along they all get involved. In Australia I think people are just happy to have you come halfway across the world to them. It just seems to be party time. We're doing the same cities in Australia that we did last time; Melbourne, Sydney, Brisbane and Adelaide. This time we're going to also go to Perth. So, the last show will be in Perth and that's a pretty long trek back. PB: Coming back to the UK your, some of the dates have sold out already. Are there any cities and venues that you are really looking forward to playing? BW: Well, the stock answer would be that we're looking forward to playing them all but that's absolutely true. There is one place that we haven't played before and that's Limerick. We're going to do Belfast, Dublin and Limerick before we come over to the mainland. And I'm really looking forward to that as it's always nice to play places we've never been to before. There's a couple of venues that have changed on the UK tour. We've had the itinerary for a few months now and it's always exciting to see it. And I think we've only got ten days between getting back from Australia and the twenty-two-date UK tour. So we're going to have to be on our toes. We can't afford to be complacent even at our age. So I'm looking forward to them all. I really am. PB: One last question. The band have got an incredible legacy behind them now. Are there any ambitions that you've still got to fulfil with the Stranglers? BW: I think that most of them have been fulfilled to be honest with you. There's some places on the road we've never been. For example, we've never been to South America. We have had tours booked there that have fallen through. And I think all of us to a man would like to make the 'perfect' album at this stage in our career. It remains to be seen, but I'd love to do that. PB: Baz Warne, thank you very much and good luck with the tour!
Band Links:-
http://www.thestranglers.net
https://www.facebook.com/thestranglers
https://twitter.com/stranglerssite
http://www.stranglers.org.uk/index.htm
http://en.wikipedia.org/wiki/The_Stranglers
http://downinthesewer.com/
Picture Gallery:-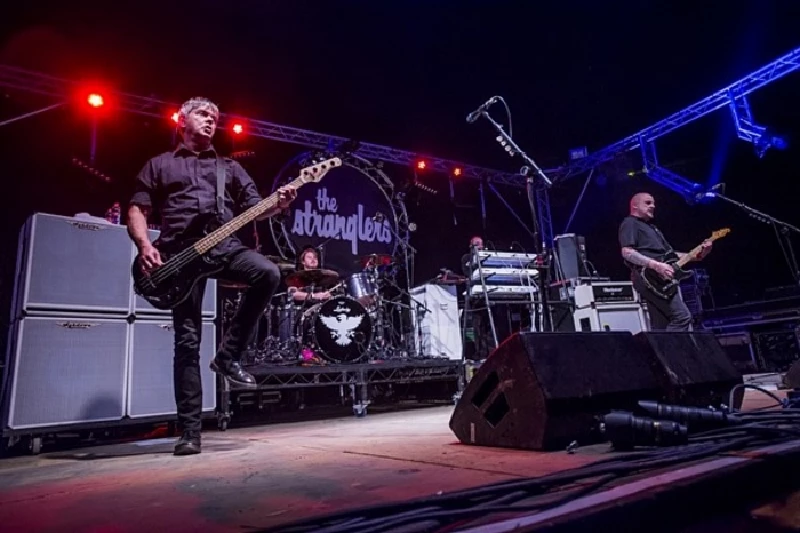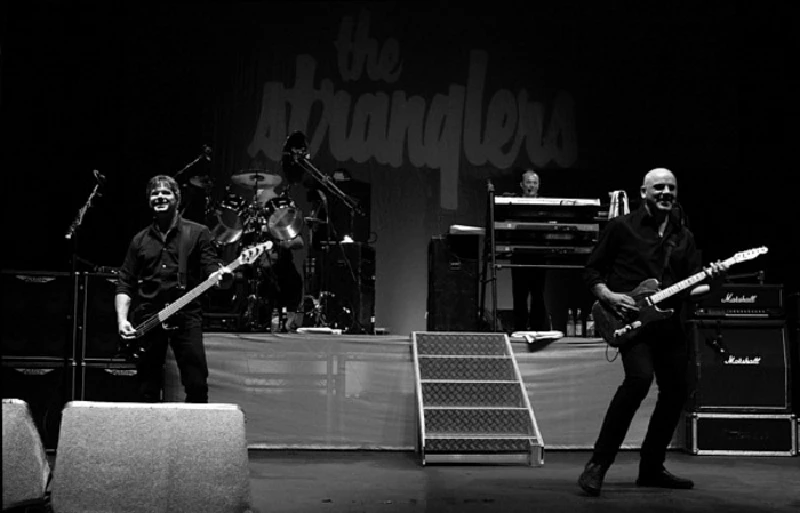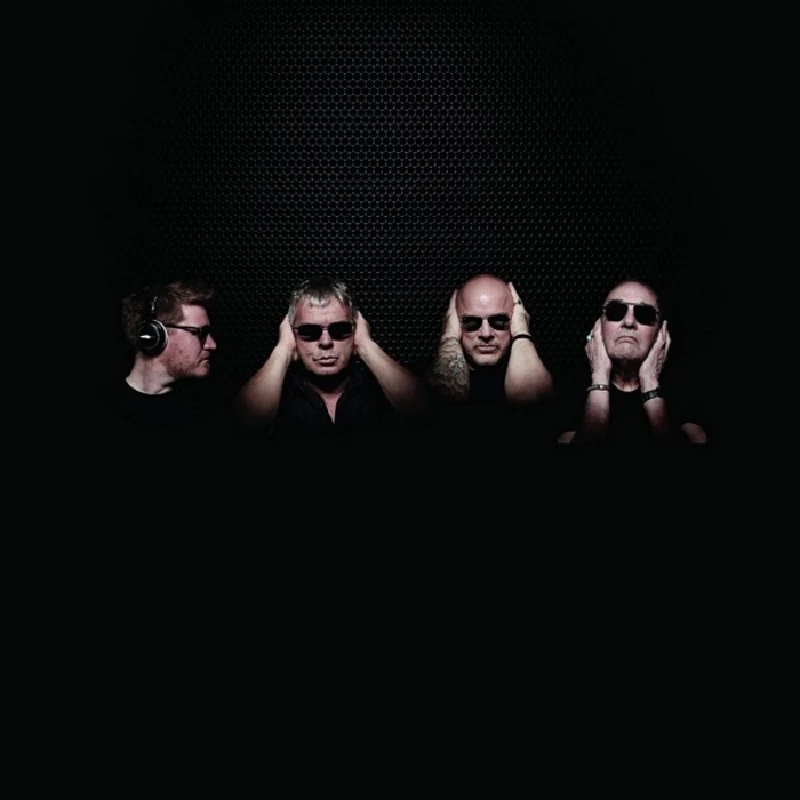 live reviews
---
Rock City, Nottingham, 23/3/2022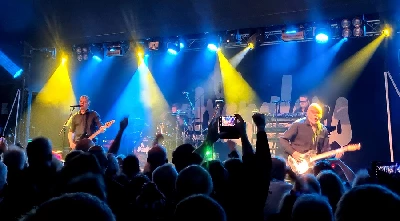 Following the loss of founder member, keyboardist Dave Greenfield and Covid related rescheduling, punk legends The Stranglers make a blazing return to the stage in Nottingham. Denzil Watson reviews.
02 Apollo, Manchester, 30/3/2019
(With Therapy?), 02 Academy, Liverpool, 6/3/2018
Rock City, Nottingham, 13/3/2017
Boardwalk, Sheffield, 16/10/2004
Leadmill, Sheffield, 7/3/2004
favourite album
---
Black and White (2011)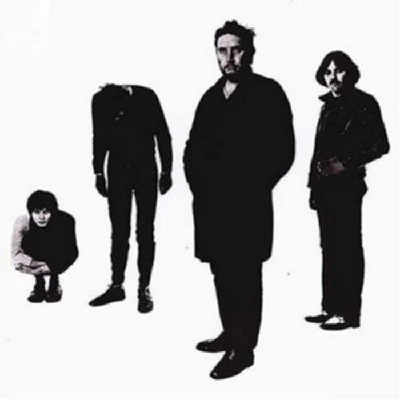 In our 'Re: View' series, in which our writers examine albums from the past,Denzil Watson reflects upon the Stranglers' 1978 third album, 'Black and White'
photography
---
Photoscapes (2016)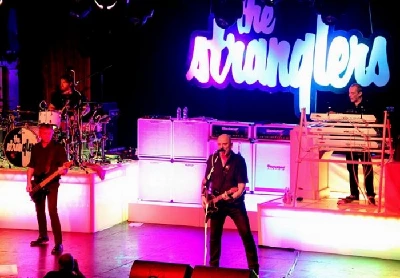 Denzil Watson photographs the Stranglers at a show at the Sheffield Academy on their latest tour in which they performed their seminal 'Black and White' album in its entirety
reviews
---
Giants (2012)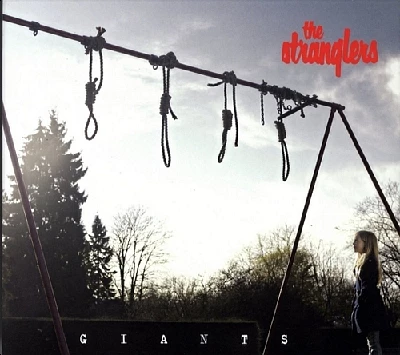 Faltering seventeenth album from the Stranglers, which, after an excellent opening, starts to stagnate badly
related articles
---
Hugh Cornwell: Interview (2015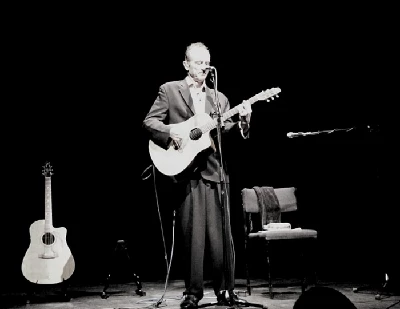 Ex-Strangler and now established solo artist Hugh Cornwell is about to release a solo 'best of' album, 'The Fall and Rise of', and will be playing an acoustic tour in November around the lesser-known parts of the UK. Denzil Watson speaks to him about the album, tour and his former band
Pennyblackmusic Regular Contributors
---