---
published: 19 / 4 / 2017
---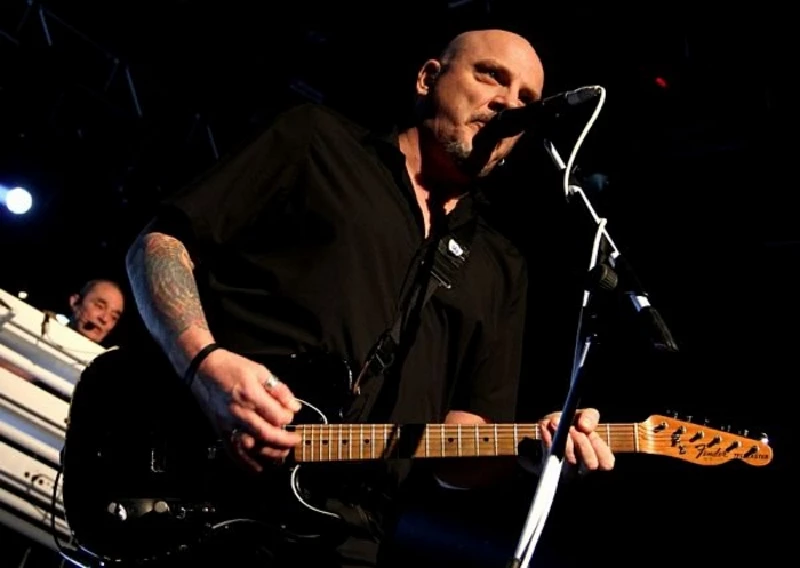 intro
Denzil Watson speaks to Stranglers' frontman Baz Warne about their forthcoming 'The Classic Collection Tour'
UK Spring tours are becoming something of a tradition now for one of punk's most enduring bands, the Stranglers. Of late they have been enjoying something of a renaissance live, frequently playing to packed houses up and down the country. 2014's 'Ruby' tour and 2015's 'March On' tour saw the band rolling out the hits while last year's 'Black and White' tour saw the band playing their seminal third studio album in its entirety. Although it has now been five years since the release of new material in the shape of 2012's 'Giants', the band's extensive back catalogue has meant there has always been room to bring something slightly different to the fans with each successive tour. Tickets for the upcoming 'The Classic Collection' tour in March have been doing brisk business with Glasgow and Cambridge already selling out. The tour even includes Southampton Guildhall on the 20th March (now renamed the 'O2 Guildhall') - a venue that the band's bassist JJ Burnel vowed they would never play again - along with the usual suspects like Manchester Apollo and Brixton Academy. In our third interview with him, Pennyblackmusic caught up with the band's gregarious guitarist and frontman Baz Warne for a chat as the band were holed up in their West Country studio in preparation for the forthcoming nineteen-date tour. PB: Good to speak to you again, Baz. How are you doing? BW: Absolutely fine, old boy. Thank you for asking. It's been a fraught last few months. Unfortunately I had a bereavement and lost my father in October, which was bloody awful. I've got a good network of family and friends and all the boys in the band. I think what you need to do is just immerse yourself back in work and around your loved ones and get on with it. We started a few weeks ago and we're working our way through it now. PB: I'm very sorry to hear that, Baz. BW: I mean, that's just what happens. It was a bitter pill because I was with him on the day that we lost him and he was fine. It was so sudden. But that got at me, but thank you very much. So, we're getting on with it. It's starting to take good shape. We sit in a studio and look out onto the beautiful Somerset countryside when we stay down here. We also get to play our guitars too, for a living, so what else could be better than that? PB: I caught you on last year's 'Black and White' tour and thought it worked really well. Did you think it was a success from the band's point of view? BW: Yes, I think we did. It was hard in some respects. It was probably the hardest tour that we have done since I was in the band. There were times when things were pretty fraught. We had a few different issues but, then again, who doesn't? At times it was a bit difficult for me because I was a twelve-year old when that album came out. And I had nothing to do with it. And you are always going to get the ne'er-do-wells with this band who want to see the old guy back (Former frontman Hugh Cornwell - Ed) even though he's been out the band nearly thirty years now. So, that's always a challenge to do these things with a seminal record that everyone in the world has. I think we pulled it off. We didn't get too much of a backlash or negativity around us for doing it. I think most people were just glad we went out and did it. It was an idea that had been mooted and kicked around for a while and we had other fish to fry, but then it came down to it and it was just like, "Well, we haven't done an album thing," and if you are going to do an album thing it has to be one of the early classics. 'Rattus Norvegicus' would have been just too easy to do because we play most of the songs off that album anyway. As for 'No More Heroes' there's some great songs on there, but, apart from the title track, again, it was a pretty well received album. But I think things really started coming into their own and become what we know as the Stranglers by the third album. And that just seemed to be the natural choice. I won't lie to you. Once it was over we were all pleased. I was quite relieved that we pulled it off. It was difficult for me as I say but, hey, nobody said it was all going to be beer and skittles. PB: Last time Jet Black played drums with the band live it was March 2015, and the promo image for this tour is the first one not to feature him. Can we interpret that as to the fact that Jet has now retired from the band and been replaced by Jim MacAulay? BW: That's a very straight question (Laughs). I knew you were going to ask me that. Jet has retired from playing live, certainly. He's nearly eighty now. In fact he's the same age as my father was. My father and Jet got on very well. Jet wouldn't mind me telling you this as I speak to him regularly, and spoke to him last about a fortnight ago. He's fine and chipper. He's living in the country with lots of fresh air, and he's earned the right to do that. There were a lot of people asking questions about why Jim MacAulay is in the band and not on the poster, and Jet Black is on the poster and not there. So, we thought this is Jim's third major tour and he's done over a hundred shows with the Stranglers now. He's played a lot of gigs and we consider him to be our drummer. He's certainly one of the lads. And a nice lad and better drummer you'd be pushed to find. It's a very big pair of shoes to fill even if it is just in the live context, but the fans have received him very well. He gets his own chant which even now he finds very humorous. People have realised when they see the Stranglers in 2017, this is what it is. With the best will in the world people get old. And I know from speaking to Jet he's a young man in his head. But then so are we all. And our time will come. There will be a point when you can't physically do it and you can't be fucking bothered either. You get to that age, and you just want to sit in front of the fire and watch 'EastEnders'. So when we are down here in the West Country and given he doesn't live too far away, every once in a while he'll just decide to come down and say hello which is always a nice surprise. PB: How have you decided which songs you are going to play on the forthcoming tour? BW: Like any tour, you put things in a mental folder like songs that you know that you need to play because you can't get away without playing certain numbers, and then there is the "please yourself" folder which gets fatter and fatter as the years go by, because first and foremost we want to enjoy it. It's not just going out to fleece people or purely for the money. It's all about the enjoyment, and I think we have earned the right to just go out and enjoy ourselves. Of course, there are always going to be songs from all those albums as they are the ones that people want to hear. But again, on this tour we're going to break a bit of new ground and play some songs that we've never played before and some songs that have not been aired for over thirty years. It's just nice to have the opportunity to go out and do that. We are, of course, in the process of re-releasing the last three albums that I've played on, along with some extra tracks included. At the end of the day though we want to play what we want to play. PB: Following on from that, are you going to play any new songs at all? BW: Not brand new. Having said that, there are a couple of things we've been knocking around in soundchecks and it is possible to try and batter songs into shape on the road. Unfortunately we haven't had enough time to do that. But 'who knows' is the answer to that one. We are going to play a couple of songs off the last album that haven't been played before, so that is about as new as it gets. PBM: Do you look at any of the Stranglers' web forums at all? BW: No, I don't. I learnt very early on not to do that. Sometimes I'll have a glimpse on the Stranglers Official Facebook page but I don't go on any of the other forums. People have all got their opinions. Why do you ask? PB: Well, I was on one of the forums the other day and there seems to be a bit of disillusionment with some of the real hardcore fans about the lack of new material and the fact there is no new album. BW: If I was them I'd kind of agree with them to a certain degree, I think. It certainly is getting time for a new LP. It will be five years since the release of 'Giants' soon. When I think about it, it seems like yesterday. Time just flies, man. I myself would like to play some new stuff. And all I will say to you is that there are firm plans later this year to get into the studio and do some new stuff. Absolutely. PB: That's great news. I remember when we talked in the past you said you had lots of ideas after you'd been jamming with JJ and that it was just a matter of time. BW: Yes, it is. You are always going to accrue and accumulate new ideas. My phone and the studio I have got at home is just bursting with new material. It's just about getting the impetus to do it. We're not young men any more. You need that kind of 21-year-old fervour when you are in each other's pockets for months and years at a time. They've done all that and we've done all that too. We don't even all live in the same country anymore. It's getting everyone together, but yes, we will definitely be looking at some new material later this year. PB: And aside from all that it's also all the apparatus of recording, releasing and distributing the records as well, isn't it? It's become a lot harder, hasn't it? BW: It has. People mourn the loss of the old record labels as the business was then and one of the things it had going for it, sometimes, was you had a deadline. And a deadline can either be a blessing or a curse. In some cases if you had a wealth of material you welcomed that deadline because it meant you had to get it done. Now it's a lot more difficult for people to get together. And you'll know what I mean when I say you don't really have to. You just kind of go along with it, and we're in the position now where we'll do things when we want to and if we want to. Whereas before it was "Well, you're tied into a five album deal and you'll get this bloody record made because if you don't….". You know, that kind of thing. PB: Do you feel the band have got another classic album in them? BW: Without a doubt. I think we've got some very strong material. Even if it just exists in kind of fragments. Some of the bits and pieces I've got and JJ's got. We have got some whole songs and ideas. It's just at this moment they're all on this little beatbox demo machine, but you can just see them being fleshed out and really worked through. And I think that is what we'd like to do, because 'Giants' took so long to make as there were a lot of things going on in that period. I think that we didn't really play the material through live before we recorded it as much as we would have like to, compared with the other albums. With 'Norfolk Coast' there were only two songs that we didn't play live before we recorded them. So, they had been firmly kicked around live and when we went into the studio to record them we thought, "Let's breath some life into this," because we all knew exactly how it should go. With the last album there were some distractions towards the end and a couple of the songs were perhaps a little under-baked. I think the rest will agree with me on that. For the new album it would be nice if we could write some material and then play it live. Kick it around a bit, get it into shape and then record it. So, all remains to be seen. PB: Just a couple more questions. Firstly it's good to see you are continuing your tradition of having great support acts with the announcement that the tour support will be the Ruts DC. Are you looking forward to taking them on the road with you? BW: Yes, very much so. Dave Ruffy [Ruts drummer -Ed] is an old friend of mine. I've known Dave for years and years. And Segs the bassist I've met on a few occasions. Apart from being confident pros they are a great band and it will be nice to get out and see them again. So yeah, looking forward to that. PB: And the final question. Hugh Cornwell has been out of the band for thirty years now. You've been in the band for seventeen years. Can you pick two of three highlights of your time in the Stranglers? BW: In a nutshell. The first gig I ever did which was in an army barracks in Kosovo for the UN. That was something to just be on stage with the Stranglers to start with. Probably the first time we went to Australia and Japan as well. Obviously the boys had all been there before but I hadn't so that was quite an eye-opener. Playing at Glastonbury to 80,000 people. We played in 2010, and the year before Lady Gaga had been on the same stage and the same time and spot as us, and she had about 35,000 people. Even though I say it myself, we played like pros, and it was brilliant and I always think about that show. There are lots of other things. It's getting close to seven hundred shows with the band for me now. But those are the ones just off the top of my head. PB: Thank you. Photographs by Denzil Watson.
Band Links:-
http://www.thestranglers.net
https://www.facebook.com/thestranglers
https://twitter.com/stranglerssite
http://www.stranglers.org.uk/index.htm
http://en.wikipedia.org/wiki/The_Stranglers
http://downinthesewer.com/
Picture Gallery:-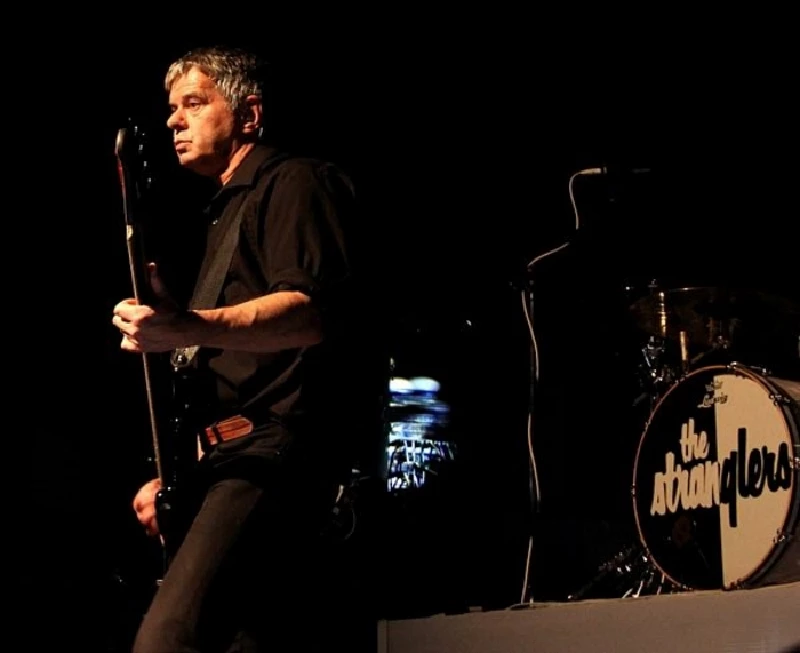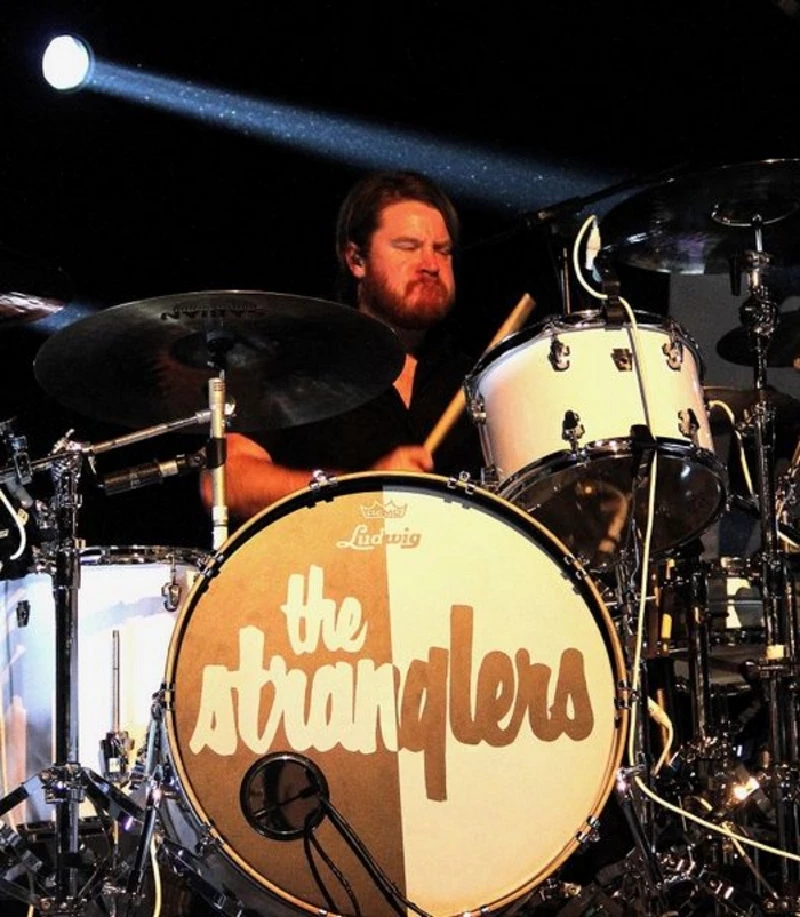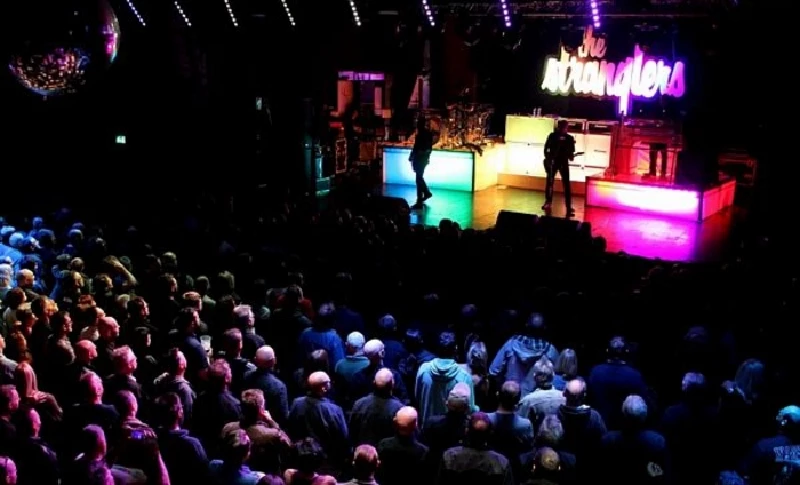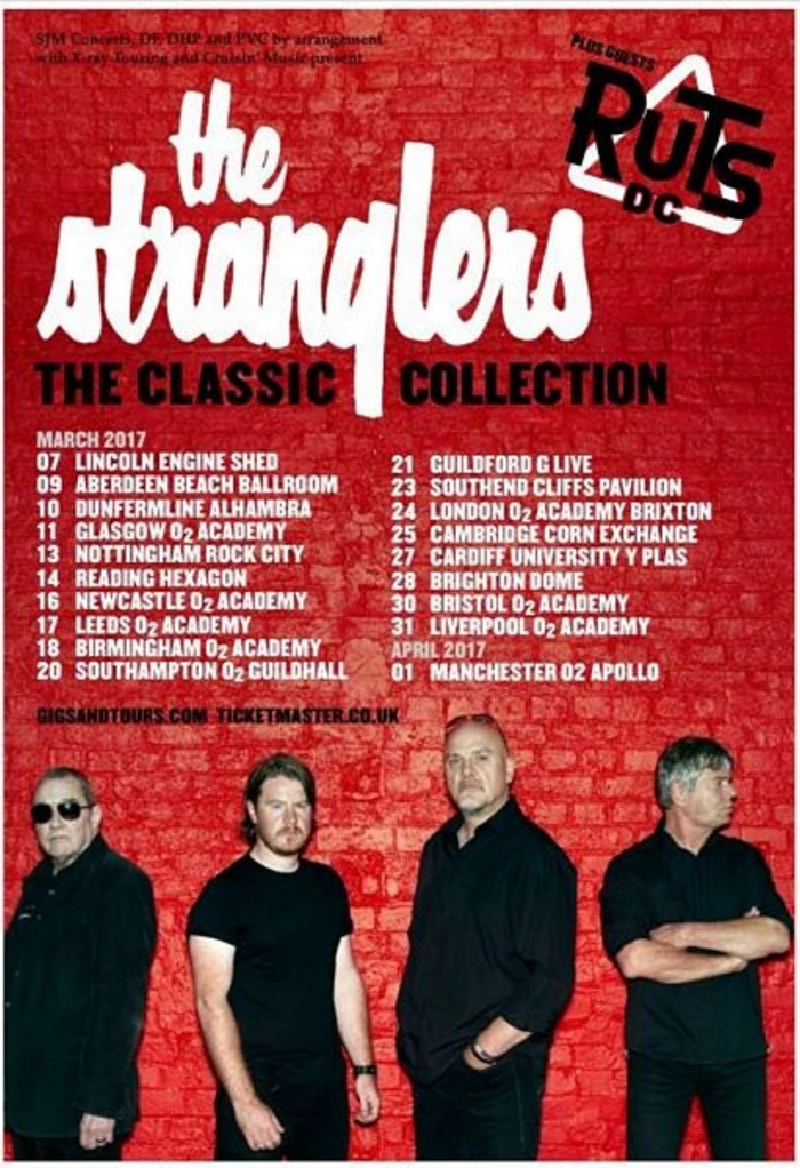 Visitor Comments:-
818

Posted By: Purple Eileen, Glesga on 09 Feb 2017
Great interview ! Nice to have a clear view that the band are all still heading in the right direction, onwards and upwards guys ! Look forward to the tour and what new stuff will surface in the future... please please postpone the coco, slippers and Eastenders for as long as possible :D
---
live reviews
---
Rock City, Nottingham, 23/3/2022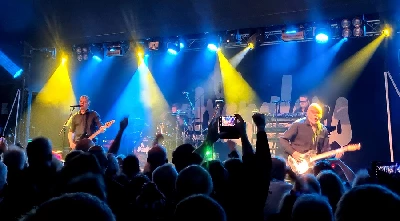 Following the loss of founder member, keyboardist Dave Greenfield and Covid related rescheduling, punk legends The Stranglers make a blazing return to the stage in Nottingham. Denzil Watson reviews.
02 Apollo, Manchester, 30/3/2019
(With Therapy?), 02 Academy, Liverpool, 6/3/2018
Rock City, Nottingham, 13/3/2017
Boardwalk, Sheffield, 16/10/2004
Leadmill, Sheffield, 7/3/2004
favourite album
---
Black and White (2011)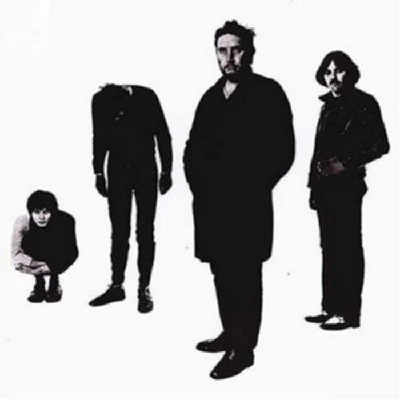 In our 'Re: View' series, in which our writers examine albums from the past,Denzil Watson reflects upon the Stranglers' 1978 third album, 'Black and White'
photography
---
Photoscapes (2016)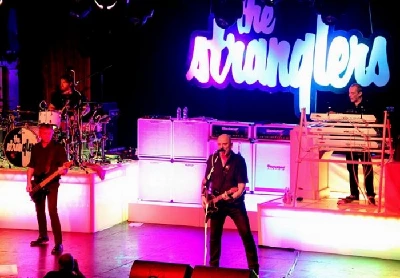 Denzil Watson photographs the Stranglers at a show at the Sheffield Academy on their latest tour in which they performed their seminal 'Black and White' album in its entirety
reviews
---
Giants (2012)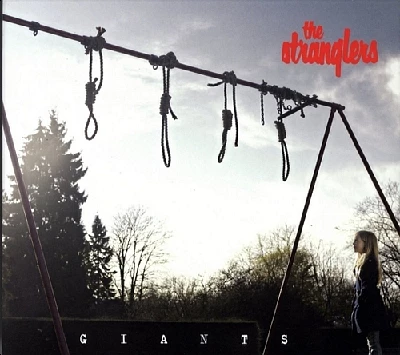 Faltering seventeenth album from the Stranglers, which, after an excellent opening, starts to stagnate badly
related articles
---
Hugh Cornwell: Interview (2015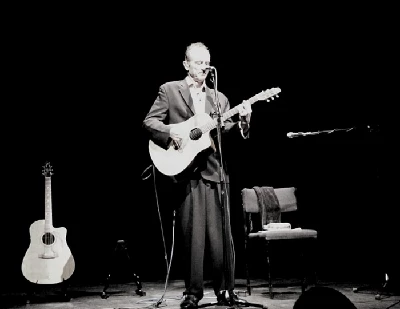 Ex-Strangler and now established solo artist Hugh Cornwell is about to release a solo 'best of' album, 'The Fall and Rise of', and will be playing an acoustic tour in November around the lesser-known parts of the UK. Denzil Watson speaks to him about the album, tour and his former band
Pennyblackmusic Regular Contributors
---