---
published: 15 / 5 / 2016
---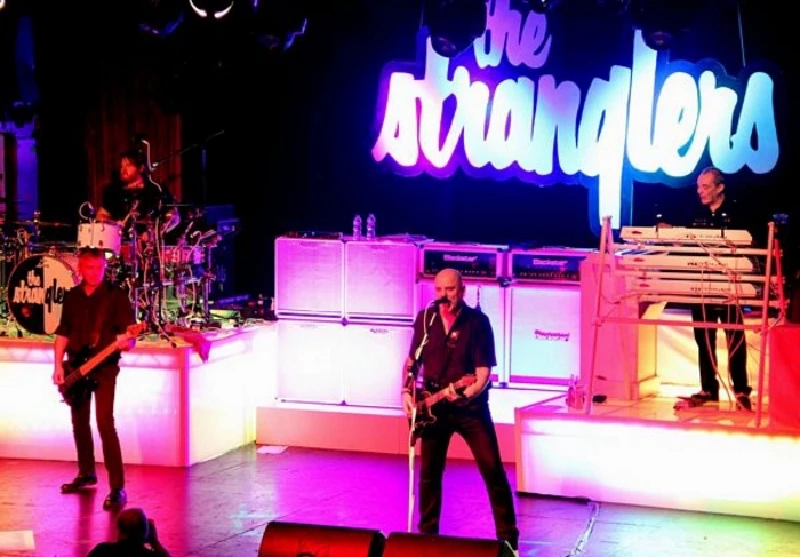 intro
Denzil Watson photographs the Stranglers at a show at the Sheffield Academy on their latest tour in which they performed their seminal 'Black and White' album in its entirety
The Stranglers have just concluded a tour in which they played live in its entirety their 1978 ground-breaking album, 'Black and White', along with a selection of other favourites from their extensive catalogue. One of the most influential albums of the late 1970s, 'Black and White', which was the Stranglers' third album, reached number two in the UK album charts and had a seminal effect on many of the bands in the then fledgling post-punk movement. Its track list includes 'Tank', 'Toiler on the Sea,' 'Nice n Sleazy' and their cover of the Bacharach and David classic Walk On By, which in 2014 was voted number 3 in the BBC Music Top 50 greatest cover versions. These photographs of the Stranglers were taken at a gig on the tour on March 17th at the Sheffield Academy.
Band Links:-
http://www.thestranglers.net
https://www.facebook.com/thestranglers
https://twitter.com/stranglerssite
http://www.stranglers.org.uk/index.htm
http://en.wikipedia.org/wiki/The_Stranglers
http://downinthesewer.com/
Picture Gallery:-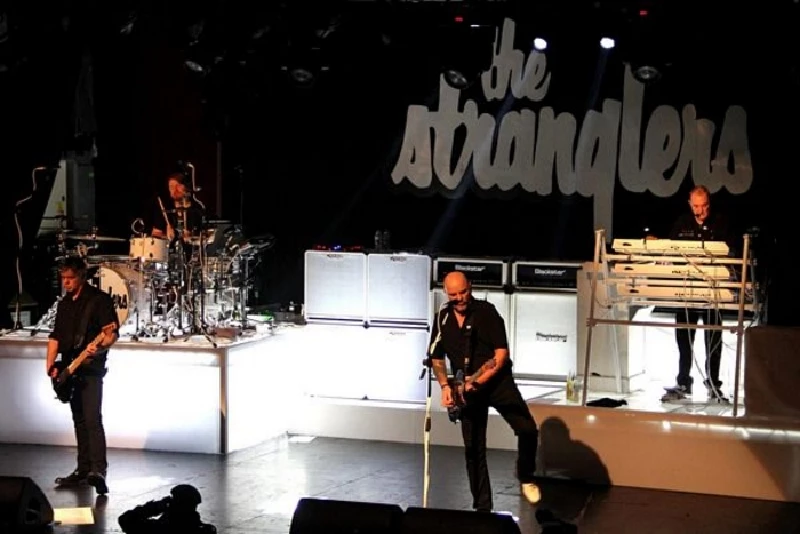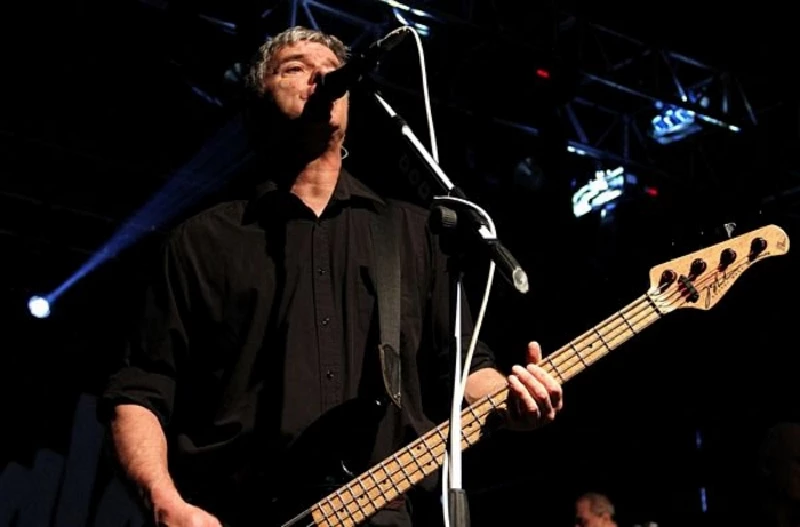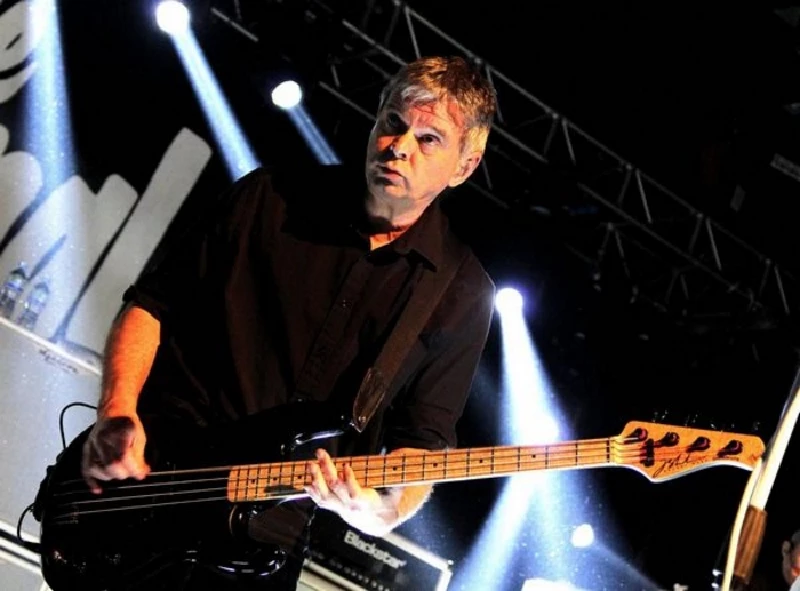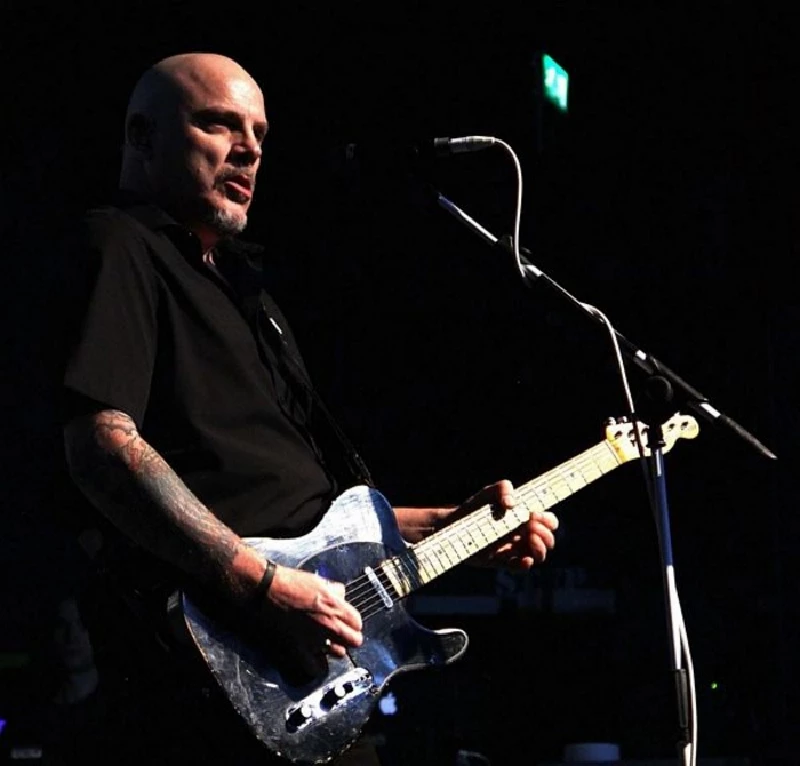 live reviews
---
Rock City, Nottingham, 23/3/2022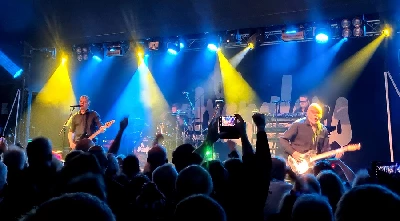 Following the loss of founder member, keyboardist Dave Greenfield and Covid related rescheduling, punk legends The Stranglers make a blazing return to the stage in Nottingham. Denzil Watson reviews.
02 Apollo, Manchester, 30/3/2019
(With Therapy?), 02 Academy, Liverpool, 6/3/2018
Rock City, Nottingham, 13/3/2017
Boardwalk, Sheffield, 16/10/2004
Leadmill, Sheffield, 7/3/2004
favourite album
---
Black and White (2011)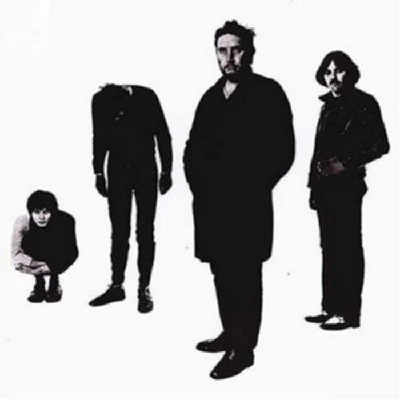 In our 'Re: View' series, in which our writers examine albums from the past,Denzil Watson reflects upon the Stranglers' 1978 third album, 'Black and White'
reviews
---
Giants (2012)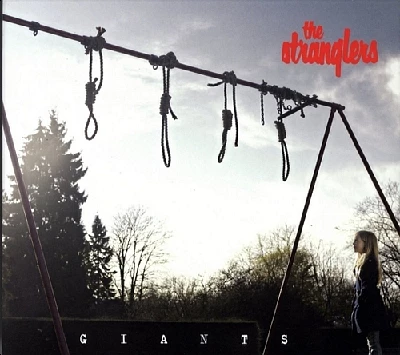 Faltering seventeenth album from the Stranglers, which, after an excellent opening, starts to stagnate badly
related articles
---
Hugh Cornwell: Interview (2015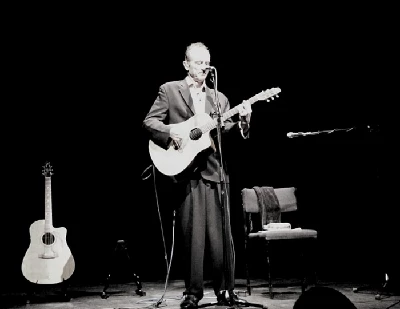 Ex-Strangler and now established solo artist Hugh Cornwell is about to release a solo 'best of' album, 'The Fall and Rise of', and will be playing an acoustic tour in November around the lesser-known parts of the UK. Denzil Watson speaks to him about the album, tour and his former band
Pennyblackmusic Regular Contributors
---