---
Stranglers
-

Interview with Jean-Jacques Burnel
published: 18 / 4 / 2015
---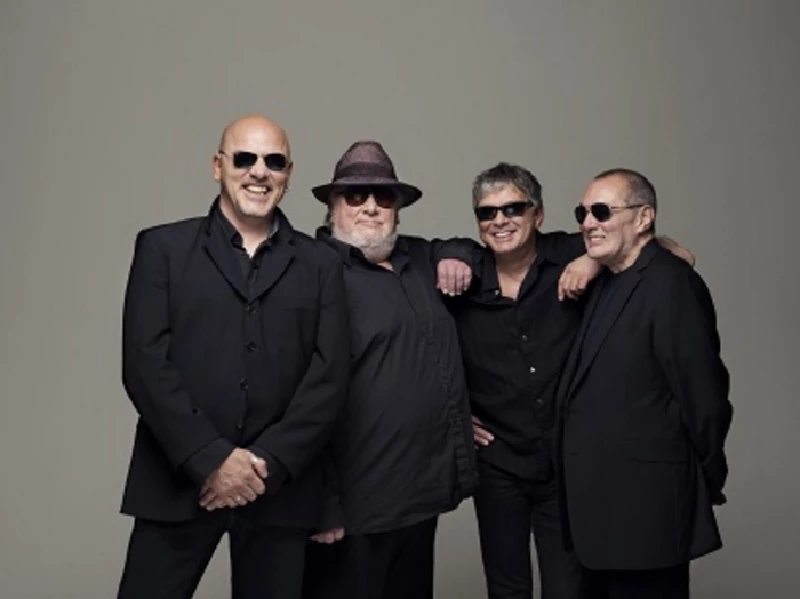 intro
Nick Dent-Robinson speaks to Jean Jacques-Burnel from the Stranglers about his group's still controversial reputation and their forty year career
Jean-Jacques Burnel has one of the toughest reputations in rock'n'roll. Born in London's Notting Hill of French parents, the 63 year-old black belt karate master has never been known for his mild manner. He once pushed former Stranglers bandmate Hugh Cornwell through a wall after he "irritated" him. He incited a riot in France for which the whole band were jailed, and he was arrested after swearing repeatedly on Australia's top TV show. Then, in Sweden, after a run-in with teddy-boys who beat up and kidnapped the band's road crew, Burnel and his fellow band members had to be escorted out of the country at 2.00 a.m. And journalists? Well, these are the people, JJ Burnel likes least of all! He kidnapped one writer who displeased him, bundling him into the boot of his car. He beat up punk reviewer Jon Savage after a mildly critical review of a Stranglers song, and a French reporter was once gaffer-taped by him to a girder atop the Eiffel Tower without his trousers. So, I approached this interview with trepidation! But I was quickly surprised. For these days JJ can be both eloquent and charming. He speaks fluent French and has French citizenship along with a second home near the Cote D'Azur. JJ also confirmed that, prior to playing electric guitar and bass guitar, he had learned classical piano and then classical guitar when he was young. He was an accomplished student at Guildford's Royal Grammar School, subsequently going on to university to read history. Does JJ see himself as more French than English? "No....I'm much more comfortable in London. I like my house in France but I don't feel very French," he replied, continuing with a grin, "I was once married to a French woman, though - which I wouldn't advise anyone to do. But nobody takes my advice anyway!" The Stranglers recently played Oxford and JJ tells me, "I like Oxford. Always have. Playing there is an annual tradition for us. I like just walking around the city, admiring the architecture, having a drink in a historic pub. I recently saw my first 'Inspector Morse', and I thought it made the city look lovely." All of this was confounding JJ's surly image. But, maybe with over forty years of recording and touring, he has simply mellowed. After all, the Stranglers' energy and continuing popularity is impressive for a band whose senior member, drummer Jet Black, is now 76. "No, I am fundamentally the same person," JJ says. "You have to understand we were forged in the time before 'X-Factor' and were never afraid to look after ourselves, no matter what it took. They were harder times. At one stage I'd have a punch-up every night. And we had to learn to play what we wanted to play, come hell or flying bottles. We did commercially crazy things, reacted spontaneously – often inappropriately – to situations, were arrested, incarcerated, escorted out of countries at machine gun-point and faced threats and demonstrations from hundreds of placard-waving extremists. We always gave as good as we got though. And back then, that seems to have been the right thing to do. We were never subject to some sophisticated, clever corporate PR department's whims. Now, most of our critics and detractors are long dead or just out of it. So we are the last ones standing and we are having the final laugh! Funnily enough many of the younger generation of commentators actually think we are quite cool!" Back in the 1970s, would JJ ever have imagined he'd still be with the Stranglers forty years later...still recording, still touring and filling large venues internationally? "Never. I couldn't have foreseen any of it. It is incredible, isn't it, that here we still are, rock and roll musicians out there in the world. When I was young I probably just thought we might cut a record, do a few gigs, get laid a few times and then get a proper life...a regular job with a pension. I'd never have imagined a rock band of any kind could last for decades!" The Stranglers may have emerged from the white heat of punk, but they were never a purely punk band and always drew on prog rock, pop, blues and even jazz for their distinctive sound with its rich melodies, eloquent if sharp lyrics and clever keyboard runs. Their ear for a tune has given the band eighteen Top 40 albums and twenty-four Top 40 singles. And they were invited to play with the London Sinfonietta at the 2013 Proms in the Albert Hall. So how did that respectability come about? JJ's reaction to the word 'respectability' is loud, profane and not for printing! But the gist is, he isn't sure how this came about. Then he pauses and adds, "Well, it is just luck, I guess. The Stranglers have had more luck than we deserve. Though we did write some good tunes. Which stands any band in good stead. A favourite of mine is 'Golden Brown'. I still enjoy the unusual pitch of that one – somewhere between E minor and E flat minor I think it was with a semi-flattened B minor intro plus there's the mix of different times and rhythms...3/4, 6/8, 4/4, all kind of intertwined. A tricky one to dance to! Of course you know it was really about Marmite, don't you? And partly about a girl too. As a band, we also like to play live, love it in fact. And we can all play too. Looking back, that classical music training does count for something...it all helps you along the way. I am really looking forward to this year's tour - we have more UK dates in June and July. We'll carry on doing this as long as we can...maybe until Jet Black decides to call it a day. Then we might finish."
Band Links:-
http://www.thestranglers.net
https://www.facebook.com/thestranglers
https://twitter.com/stranglerssite
http://www.stranglers.org.uk/index.htm
http://en.wikipedia.org/wiki/The_Stranglers
http://downinthesewer.com/
Picture Gallery:-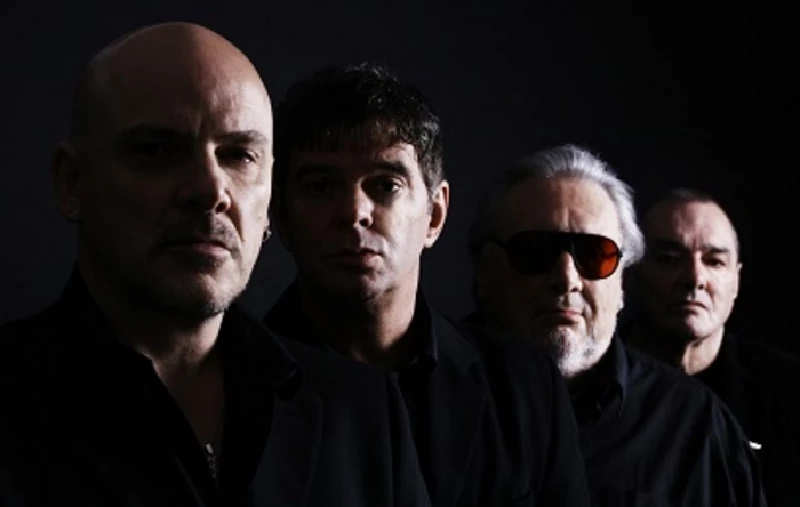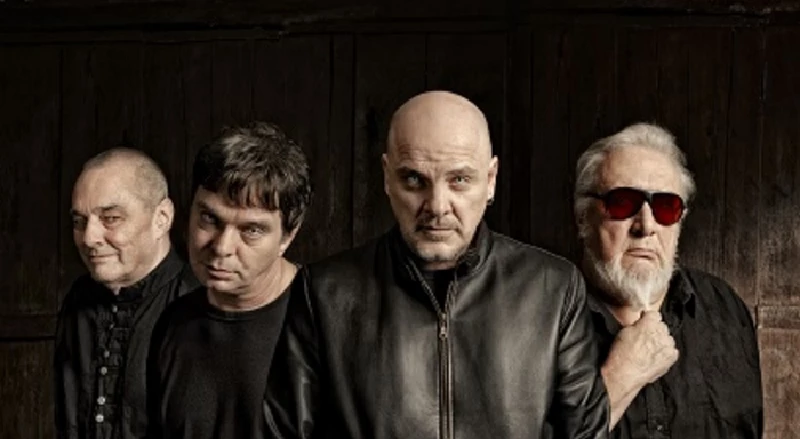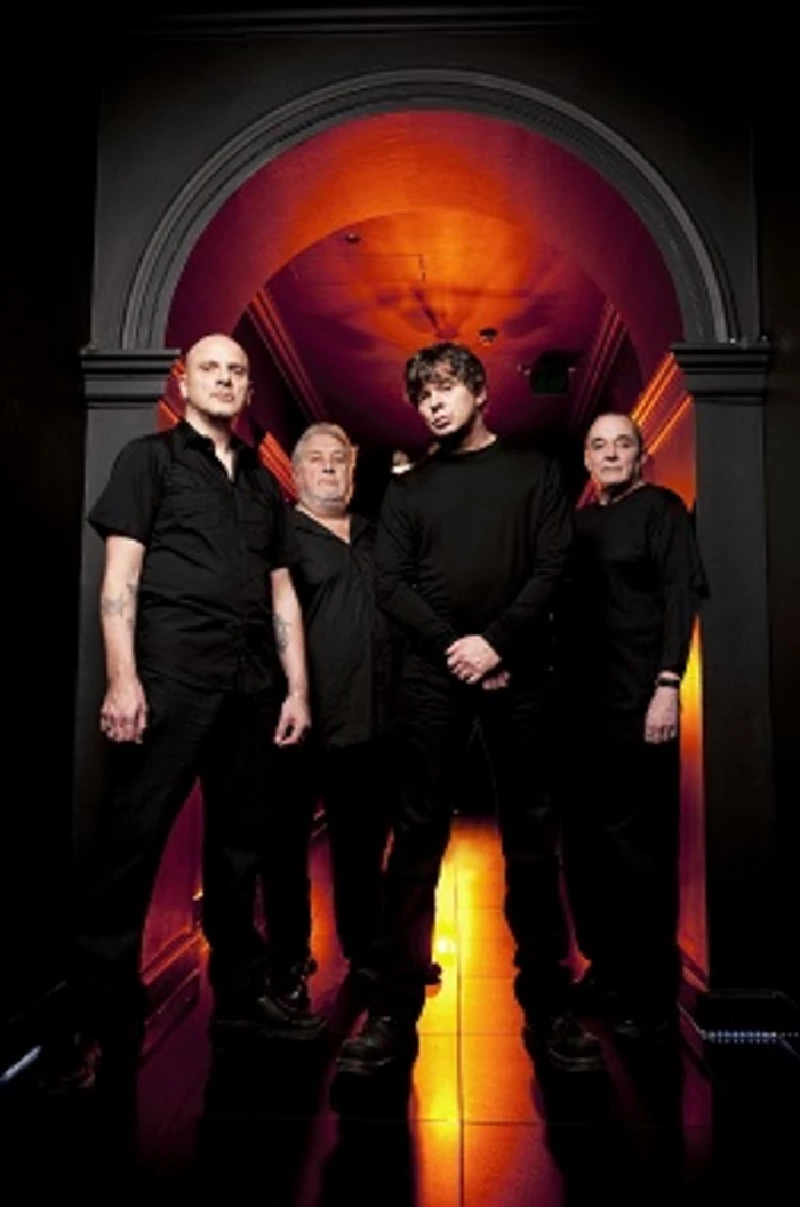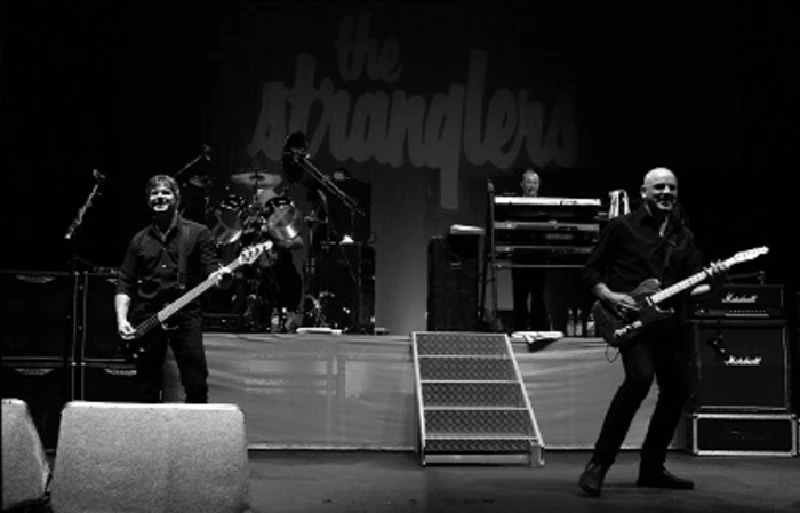 Visitor Comments:-
761

Posted By: Joe , Belfast. on 17 May 2015
Wesharp, and keeping their playing bar high, making a lot of work for themselves, unneeded, but hugely impressive, to see them nail it. JJ is hotter, on bass, than anyone out there, and picks, and plays it, as always, like a lead guitar, driving many a song forward, but with lots of intricate, complex finger work too. A great lesson for any total pro out there. Hypnotic, for us mere mortals, though it is thunderous, when he gives it the gas. Baz like JJ, is so cool, but hits every note, and loves the crowd reaction. Dave is awesome, all those sweeps, and tiny groups of notes, you were sure, he would erase, for the main sound. Drummer Jim McCauley, was very impressive all through, taking on the look of the big lad, of old, or young, Jet Black, who is resting, we hope. I`ve seen a similar drumming style, with Depeche Mode, and, to me, both are very worthy of comment, and praise. An awesome Stranglers performance, hot as hell, and hopefully, to return to Belfast sooner. x
---
759

Posted By: Jeff, Kent, UK on 29 Apr 2015
I have been an avid stranglers fan since 1976 and I have to say, they are as good now as they were then, perhaps in some ways better. I love seeing you guys live and look forward to getting my tickets every year. Never stop lads, you are truly an institution. And hats off to Jet who deserves a bloody medal. When is the world going to recognise this huge icon and influence on the music world?
---
753

Posted By: Eileen, Glasgow, Scotland on 23 Apr 2015
Stop saying you're going to call it a day when Jet jacks it in !! Then in another interview you state that if you had to stop performing you 'Would die!". Aaaaaargh ! - You're giving me stress man !
---
live reviews
---
Rock City, Nottingham, 23/3/2022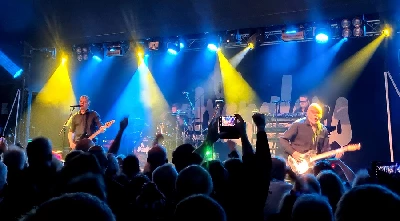 Following the loss of founder member, keyboardist Dave Greenfield and Covid related rescheduling, punk legends The Stranglers make a blazing return to the stage in Nottingham. Denzil Watson reviews.
02 Apollo, Manchester, 30/3/2019
(With Therapy?), 02 Academy, Liverpool, 6/3/2018
Rock City, Nottingham, 13/3/2017
Boardwalk, Sheffield, 16/10/2004
Leadmill, Sheffield, 7/3/2004
favourite album
---
Black and White (2011)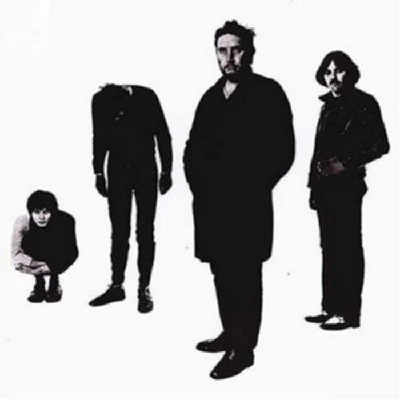 In our 'Re: View' series, in which our writers examine albums from the past,Denzil Watson reflects upon the Stranglers' 1978 third album, 'Black and White'
photography
---
Photoscapes (2016)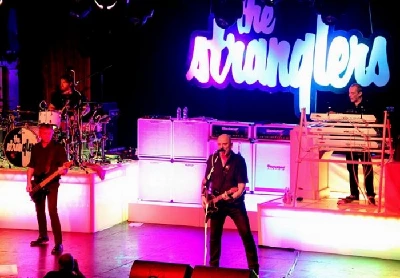 Denzil Watson photographs the Stranglers at a show at the Sheffield Academy on their latest tour in which they performed their seminal 'Black and White' album in its entirety
reviews
---
Giants (2012)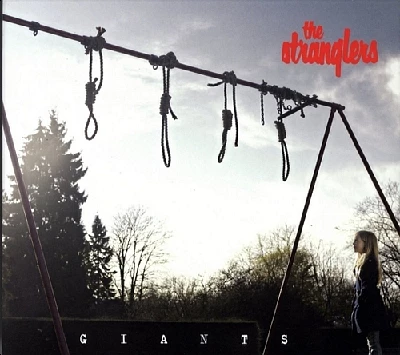 Faltering seventeenth album from the Stranglers, which, after an excellent opening, starts to stagnate badly
related articles
---
Hugh Cornwell: Interview (2015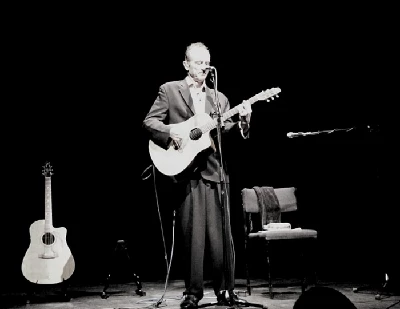 Ex-Strangler and now established solo artist Hugh Cornwell is about to release a solo 'best of' album, 'The Fall and Rise of', and will be playing an acoustic tour in November around the lesser-known parts of the UK. Denzil Watson speaks to him about the album, tour and his former band
Pennyblackmusic Regular Contributors
---