---
published: 2 / 4 / 2012
---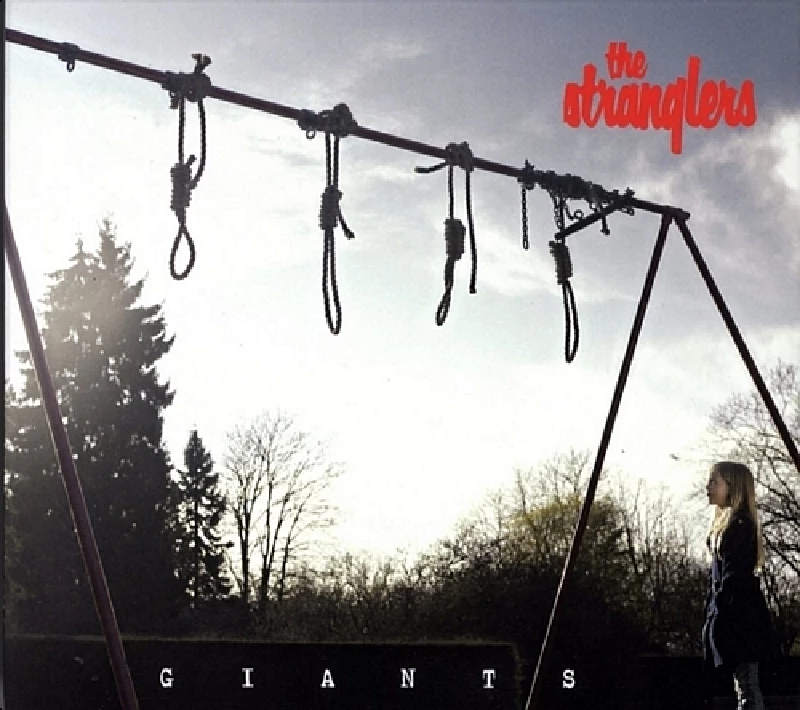 intro
Faltering seventeenth album from the Stranglers, which, after an excellent opening, starts to stagnate badly
'Giants' is the Stranglers' seventeenth album in their nearly forty years together. While they no longer record as much as they used to, this only being their third album since 2004, they still continue to tour regularly. The lead vocals on this album are shared between JJ Burnel and Baz Warne. 'Giants' kicks off with 'Another Camden Afternoon'. Camden Town is indie land's natural home, and the home of lazy, drunken afternoons, so who better to write the London suburb an anthem than the Stranglers? 'Another Camden Afternoon' will, however, surprise even regular Stranglers fans. It is based in blues for a start, and, while the bass line eventually kicks in with true Stranglers style, it is horny and erotic in its tightness. It will completely win over even those who have not listened to them since their heyday. 'Freedom is Insane' is a cinematic number which eventually punks up. Baz Warne's vocals have a maturity in them, recalling Scott Walker while Dave Greenfield's keyboards have their trademark Doors sound. From here, however, this early greatness goes rapidly downhill. The title track is like a combination of the Sisters of Mercy and early 80's Bowie, but is badly mixed and sounds as if it has been recorded on an old recorder that has damaged the tape. 'Lowlands' tries hard to be liked with it hard-edged bass and guitars, but is another sub standard number. 'Boom Boom' is something of a joke. It plods along, but if it wasn't for the keyboards and bass line then it wouldn't have anything going for it at all. 'My Fickle Resolve' is reminiscent of a jazzy version of pre fame Pulp and much better. 'Time Was Once On My Side' is also stronger, a 70's style punk/new wave number, upon which Jean Jacques's vocals sound like a screwed-up Iggy Pop looking for a commercial avenue. 'Mercury Rising' has a 'Nice 'n' Sleazy' vibe to it and the vocals tell a decent story, but unfortunately a lot of the track wanders towards a 70's prog sound. 'Adios (Tango)' sounds like early 70's the Who and Queen, while Jean Jacques' vocals do, guess what, a tango, but badly. '15 Steps' ends the album and , sounding a little like sexed up Blondie, starts well, but it does now know how to end at all. As an album, the first track is a killer and some of the others are worth the rest of the trip, but a few decent tracks unfortunately do not make 'Giants' worth the admission price.
Track Listing:-
1
Another Camden Afternoon
2
Freedom Is Insane
3
Giants
4
Lowlands
5
Boom Boom
6
My Fickle Resolve
7
Time Was Once On My Side
8
Mercury Rising
9
Adios
10
15 Steps
11
Tits
12
English Towns
13
Southern Mountains
14
European Female
15
Instead Of This
16
Long Black Veil
17
Dutch Moon
18
My Fickle Resolve
19
Don't Bring Harry
20
Cruel Garden
21
Mine All Mine
22
Bitching
23
Old Codger
24
Sanfte Kuss
Band Links:-
http://www.thestranglers.net
https://www.facebook.com/thestranglers
https://twitter.com/stranglerssite
http://www.stranglers.org.uk/index.htm
http://en.wikipedia.org/wiki/The_Stranglers
http://downinthesewer.com/
live reviews
---
Rock City, Nottingham, 23/3/2022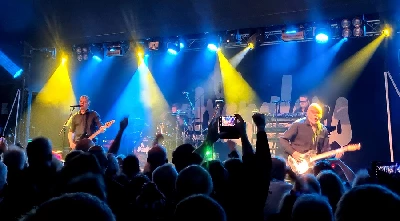 Following the loss of founder member, keyboardist Dave Greenfield and Covid related rescheduling, punk legends The Stranglers make a blazing return to the stage in Nottingham. Denzil Watson reviews.
02 Apollo, Manchester, 30/3/2019
(With Therapy?), 02 Academy, Liverpool, 6/3/2018
Rock City, Nottingham, 13/3/2017
Boardwalk, Sheffield, 16/10/2004
Leadmill, Sheffield, 7/3/2004
favourite album
---
Black and White (2011)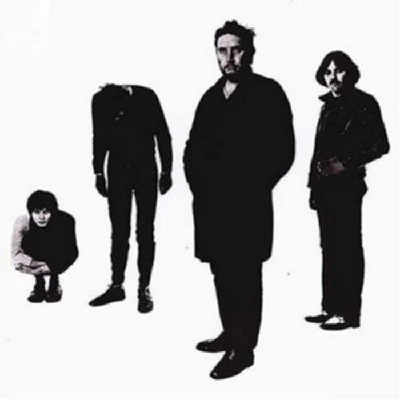 In our 'Re: View' series, in which our writers examine albums from the past,Denzil Watson reflects upon the Stranglers' 1978 third album, 'Black and White'
photography
---
Photoscapes (2016)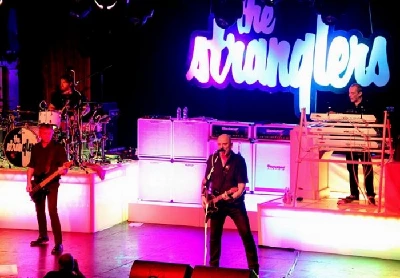 Denzil Watson photographs the Stranglers at a show at the Sheffield Academy on their latest tour in which they performed their seminal 'Black and White' album in its entirety
related articles
---
Hugh Cornwell: Interview (2015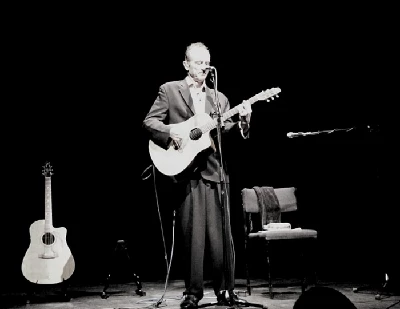 Ex-Strangler and now established solo artist Hugh Cornwell is about to release a solo 'best of' album, 'The Fall and Rise of', and will be playing an acoustic tour in November around the lesser-known parts of the UK. Denzil Watson speaks to him about the album, tour and his former band
Pennyblackmusic Regular Contributors
---