---
published: 22 / 6 / 2008
---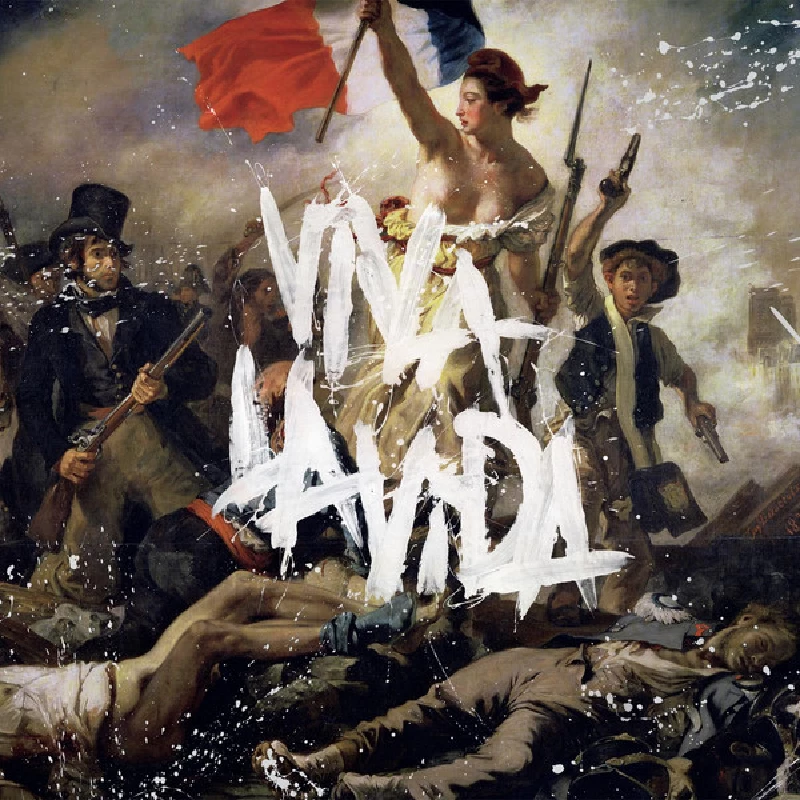 intro
Praiseworthy fourth album from the increasingly experimental Coldplay, which reveals itself to be their best album to date
'Viva La Vida' is the fourth album from those Coldplay chums. It will no doubt outsell pretty much every other release of the year as have their other albums. I have to confess that I am not a fan, but I have met Chris Martin and he is very normal and down to earth. This album is, however, a big improvement on their last album, 2005's 'X & Y'. The cover looks like a vandalised masterpiece, rather than the quite plain covers of their previous records. On their MySpace they introduce themselves by saying that "We have been a band since January 16th 1998, when we lost a demo tape competition on XFM. Our music is very heavy soft rock." It is a pretty much spot-on description really. The new album opens with a largely instrumental piece called 'Lost in Technicolor', which almost sounds Japanese in tone, and is far more indie than any previous Coldplay number. It is ballsy in a good solid way. 'Cemeteries of London' starts off sounding haunting and eerie, before the big Coldplay patterns fall into place. 'Lost!' is more anthemic and has an organic organ groove, while '42' is slow and moody and features some quiet piano. There is at first an almost cinematic angle to it, before it eventually speeds up a little. 'Lovers in Japan/Reign of Love' is a two parter, its first half being more like what we expect from the band with shimmering guitars that almost have a Chameleons feel, while the second half is more reflective. It features some patterned guitarwork, and is quite experimental, even a little like John Cale and has an odd, distorted vocal from Chris. 'Viva La Vida' is slow to start, but has a lot of colour and texture to it. Towards the end it become much more of a crowd- pleaser and develops into a sing-a long number. 'Violet Hill' was the first single, for which physical copies were only available on 7 inch and free with the 'NME'. It is loud, in-your-face, a perfect first single, a song to make you dance around the room to. On the evidence of this alone, it is easy to see why they sit at the top of the throne. 'Strawberry Swing' is a soft rock number that sounds quite 70's-based. 'Death and All His Friends', the album's subtitle, is a moody closer. It is soft and reflective until it speeds up and becomes a rocker. It is one to get you on that dance floor, even if that dance floor happens to be a stadium. It is another two parter and brings a reflective fade-out and close to what will be the band's biggest selling album to date.
Track Listing:-
1
Life In Technicolor
2
Cemeteries Of London
3
Lost!
4
42
5
Lovers In Japan / Reign Of Love
6
Yes
7
Chinese Sleep Chant
8
Viva La Vida
9
Violet Hill
10
Strawberry Swing
11
Death And All His Friends
12
The Escapist
Band Links:-
https://www.coldplay.com/
https://www.facebook.com/coldplay
https://twitter.com/coldplay
Label Links:-
http://www.parlophone.co.uk/
https://www.facebook.com/parlophone
https://twitter.com/parlophone
http://parlophonerecords.tumblr.com/
https://www.youtube.com/user/ParlophoneRecords
https://instagram.com/parlophone/
Have a Listen:-
features
---
Live (2002)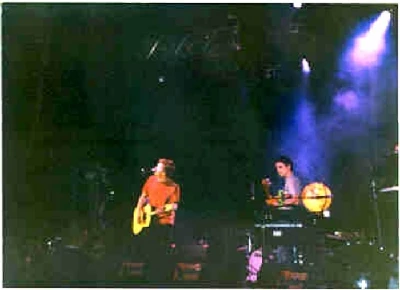 TERRIS may have been voted the 'NME's most promising newcomers recently but there's a band that are set to overtake them in the running. Devon's COLDPLAY are a sure-fire bet for stardom following in t
related articles
---
: Live Review (2022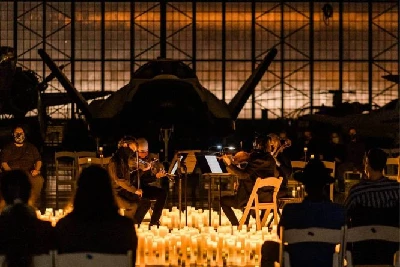 Shirley Procter enjoys a candlelight tribute to Coldplay at Manchester Cathedral.
Pennyblackmusic Regular Contributors
---