---
Coldplay
-

Prospekt's March
published: 12 / 12 / 2008
---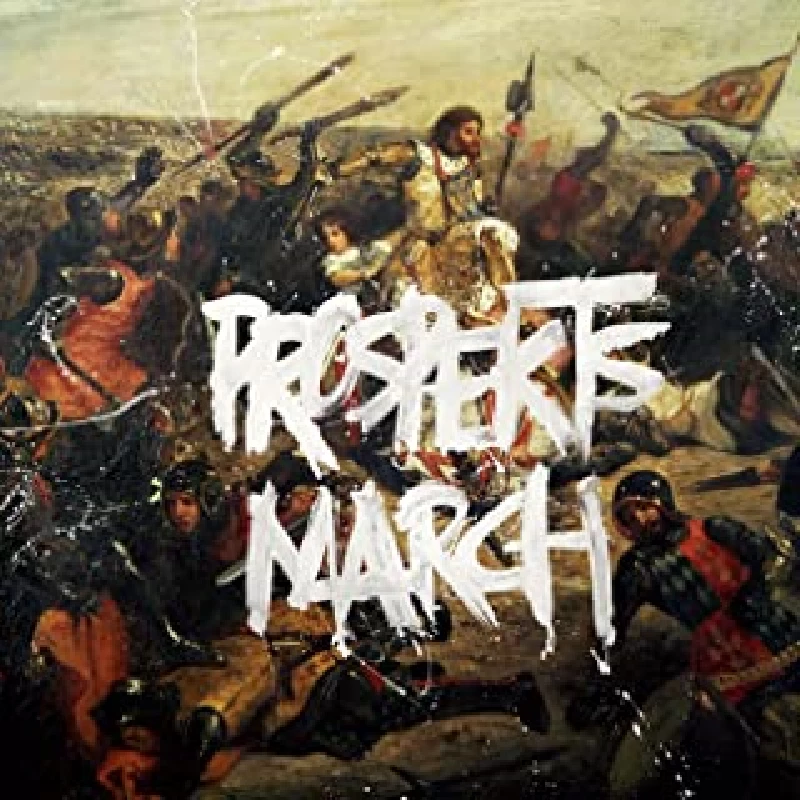 Label: EMI
Format: CDS
intro
Fine new EP from Coldplay, which combines alternative versions of some of the songs from their last album 'Viva La Vida'with several new tracks
'Prospekt's March' is the latest offering from Coldplay. It has been added onto the Christmas edition of their latest album, 'Viva La Vida' and is also available as a single EP. It is more of a mini album than an EP as it has 8 tracks and lasts almost 30 minutes. 'Life in Technicolor II', a reworking of the first song from 'Viva La Vida', opens its and it is by far the best track I have ever heard from this band, It has a Chinese feel, with some gentle tabla playing and soft acoustic guitar, before opening up into a much wider cinemascope sound. Chris Martin's vocal is classic Coldplay, rich in depth and texture. 'Postcards from Far Away' is a short classical piano instrumental piece. 'Glass of Water' is fast paced from the outset and becomes even faster. It has a very commercial big pop sound. 'Rainy Day' is very quirky, quite poppy and again TV friendly 'Prospekt's March'/Poppyfields' is acoustic with a soft Chris Martin vocal, and is very gentle and paced beautifully. 'Lost+', another alternative version of a track from 'Viva La Vida', is a happy number, with some sexy organ to back up Mr Martin. Later on he is joined in a rap with Jay Z, which works very well. Who would have thought it ? Coldplay with a rapper ! 'Lovers in Japan (Osaka sun mix)', another old song, is big time Coldplay and vaguely recalls Prefab Sprout. With its massive grooves, it is a Coldplay track you can actually dance too. 'Now My Feet Won't Touch the Ground' closes the EP and is a sensible acoustic ballad with a lush vocal. A lovely little item all around.
Track Listing:-
1
Life In Technicolor II
2
Postcards From Far Away
3
Glass Of Water
4
Rainy Day
5
Prospekt's March / Poppyfields
6
Lost+
7
Lovers In Japan (Osaka Sun Mix)
8
Now My Feet Won't Touch The Ground
Band Links:-
https://www.coldplay.com/
https://www.facebook.com/coldplay
https://twitter.com/coldplay
Label Links:-
https://www.facebook.com/VirginEmiRecords/
https://twitter.com/VirginEMI
http://www.virginemirecords.com/
Have a Listen:-
features
---
Live (2002)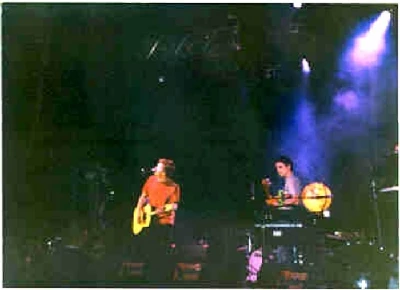 TERRIS may have been voted the 'NME's most promising newcomers recently but there's a band that are set to overtake them in the running. Devon's COLDPLAY are a sure-fire bet for stardom following in t
related articles
---
: Live Review (2022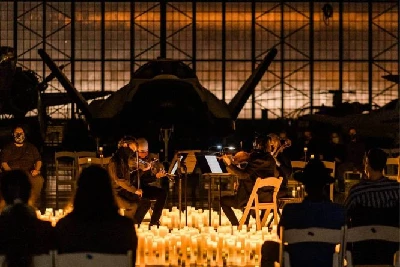 Shirley Procter enjoys a candlelight tribute to Coldplay at Manchester Cathedral.
Pennyblackmusic Regular Contributors
---