---
published: 24 / 12 / 2019
---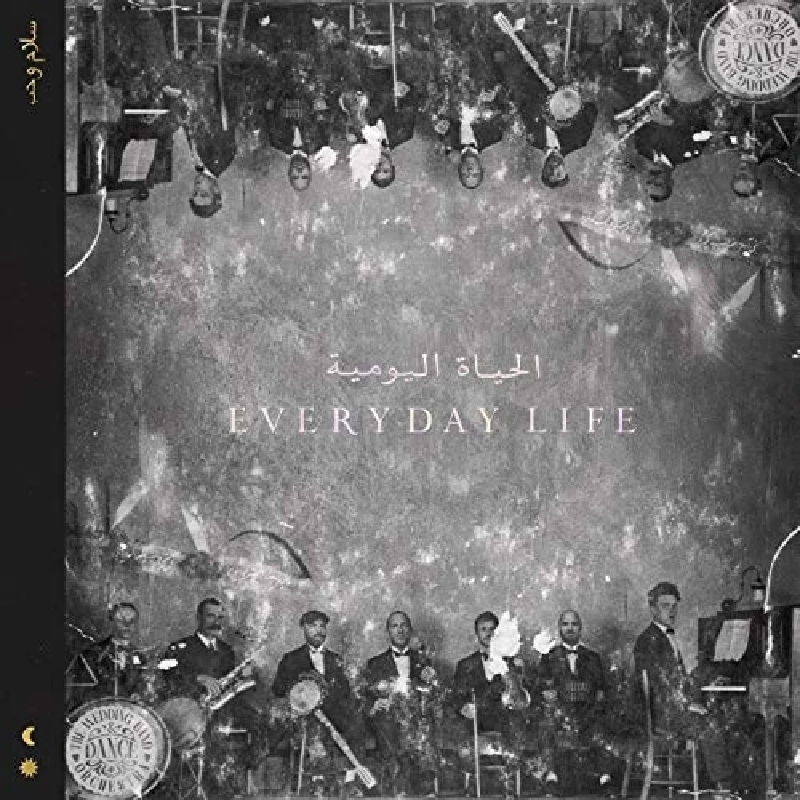 intro
Experimental and inventive eighth double album from Coldplay which proves a remarkable departure in style
Twenty-one years on from their debut single Coldplay have released an experimental double album, which marks a departure from their trademark style and may surprise and challenge long-time fans. Comprised of two sections 'Sunrise' (Part One) and 'Sunset' (Part Two), the collection swings between the topical, timeless highs and lows of racism, gun control, police brutality, war, climate change, friendship and love. 'Everyday Life' includes familiar, Coldplay-esque songs like 'Church', a transcendental pop track, distinguished by Chris Martin's atmospheric vocals and a strikingly beautify Arabic verse entwining romance with faith. There is though a stark juxtaposition with other less usual styles including gospel with a choir backing in 'Broken' and doo-wop in 'Cry Cry Cry', while the opening track 'Sunrise' features a major/minor string arrangement more reminiscent of a war film soundtrack. 'Arabesque' is a highlight, with its jazzy, Arabic-influenced arrangement. This is the most overtly socio-political of Coldplay's albums with 'Daddy' highlighting the heartbreak of a broken family. 'Trouble in Town' features an infamous soundbite raising issues of racial profiling and police brutality in the USA. Coldplay has become one of the biggest bands of the 21st century, selling out stadiums worldwide to millions of fans who share a deep personal connection to their music. This inventive eighth album represents a clear change from the past and requires active listening and an open mind. It alternates between despair and hope as in 'Orphans', set against the bleakness of the Syrian civil war. "Every day is great and every day is terrible," Chris Martin said in a recent interview. "There's a lot of trouble, but there's also so much positivity." From the Amman Citadel in Jordan's capital, where Coldplay performed the album on its release date, Martin said "If you've had the privilege of travelling around the world a lot, you know that ultimately we're all from the same place." At times dissonant, this adventurous album is marked by a sincerity and in the risks it takes. It is an ambitious step forward for a band already so world-renowned and universally accepted.
Track Listing:-
1
Sunrise
2
Church
3
Trouble In Town
4
BrokEn
5
Daddy
6
WOTW / POTP
7
Arabesque
8
When I Need A Friend
9
Guns
10
Orphans
11
Èkó
12
Cry Cry Cry
13
Old Friends
14
بنی آدم
15
Champion Of The World
16
Everyday Life
Band Links:-
https://www.coldplay.com/
https://www.facebook.com/coldplay
https://twitter.com/coldplay
Have a Listen:-
features
---
Live (2002)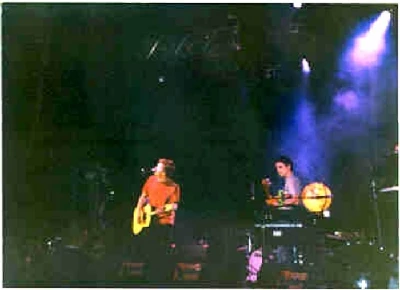 TERRIS may have been voted the 'NME's most promising newcomers recently but there's a band that are set to overtake them in the running. Devon's COLDPLAY are a sure-fire bet for stardom following in t
related articles
---
: Live Review (2022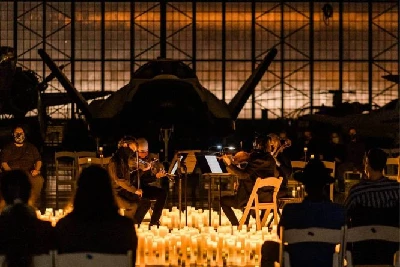 Shirley Procter enjoys a candlelight tribute to Coldplay at Manchester Cathedral.
Pennyblackmusic Regular Contributors
---