---
Coldplay
-

Music of the Spheres
published: 18 / 10 / 2021
---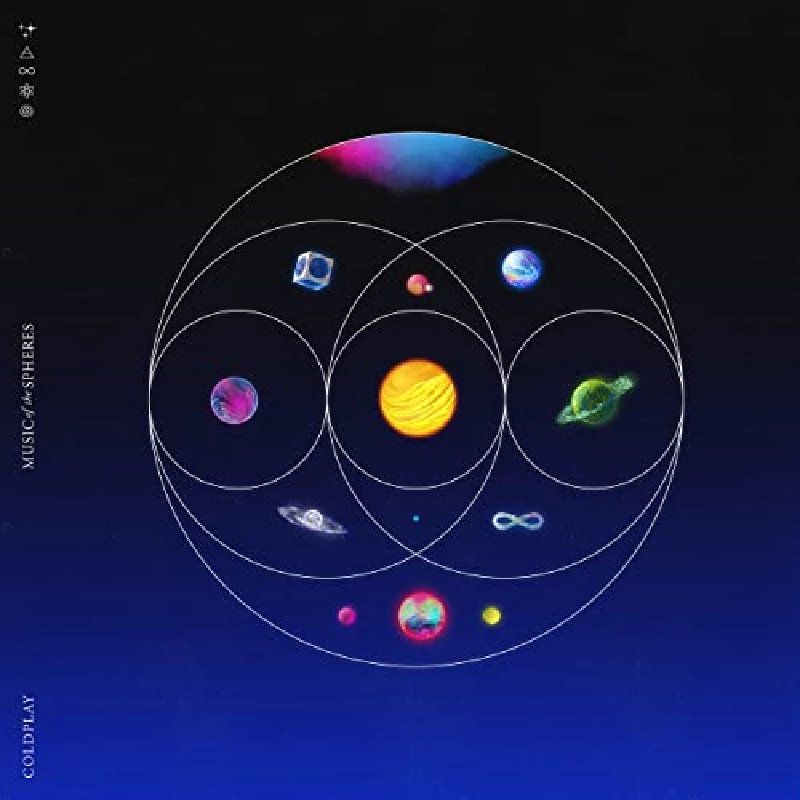 intro
Uninspiring and run-of--the-mill latest album from Coldplay
Coldplay were weary of criticisms that they were too predictable and "safe" when they decided to make their last (2019) double album, 'Everyday Life' very different. It featured string-driven epics, choral interludes plus Afro-beat horns and was interesting and new. It was Coldplay not sounding like Coldplay and most critics loved it! Now, the band have opted to take their new album, 'Music of the Spheres' to another extreme. They have embraced current chart-pop trends to the point of almost sounding formulaic. Though Coldplay have been edging away from their Radiohead-inspired rock roots right through the last decade, attempts to attract a larger, younger audience sound far more blatant on this latest record. The album is loosely space-themed and each of its twelve tracks represents a fictional celestial body – though Chris Martin's lyrics are too vague and nebulous to really define any coherent concept. The tunes are good, though. With the help of much-lauded producer Max Martin who works with Britney Spears and Katy Perry, there are several strong choruses ideal for Coldplay's newly announced 2022 big stadium tour. 'Human Heart' is also a lovely choral piece reminiscent of Coldplay's 2019 "Broken". Some interesting guests also feature on 'Music of the Spheres'. Selena Gomez duets with Martin on " yearning piano ballad 'Let Somebody Go"'and Korean boyband BTS sing and rap on the digital pop of "My Universe". Overall, however, it is hard not to conclude that 'Music of the Spheres' is rather run-of-the-mill compared with 2019's much more adventurous album.
Track Listing:-
1
'⦵
2
Higher Power
3
Humankind
4
*✧
5
Let Somebody Go
6
'♡
7
People of The Pride
8
Biutyful
9
'❍
10
'∞
11
Coloratura
Band Links:-
https://www.coldplay.com/
https://www.facebook.com/coldplay
https://twitter.com/coldplay
Play in YouTube:-
Have a Listen:-
features
---
Live (2002)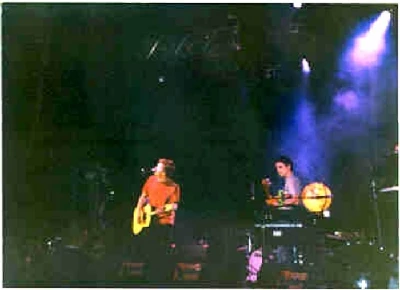 TERRIS may have been voted the 'NME's most promising newcomers recently but there's a band that are set to overtake them in the running. Devon's COLDPLAY are a sure-fire bet for stardom following in t
related articles
---
: Live Review (2022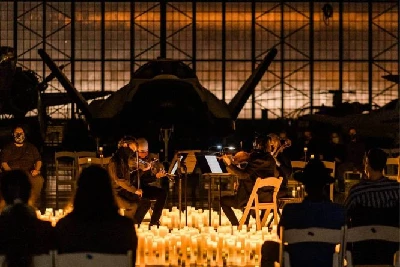 Shirley Procter enjoys a candlelight tribute to Coldplay at Manchester Cathedral.
Pennyblackmusic Regular Contributors
---