---
published: 26 / 3 / 2018
---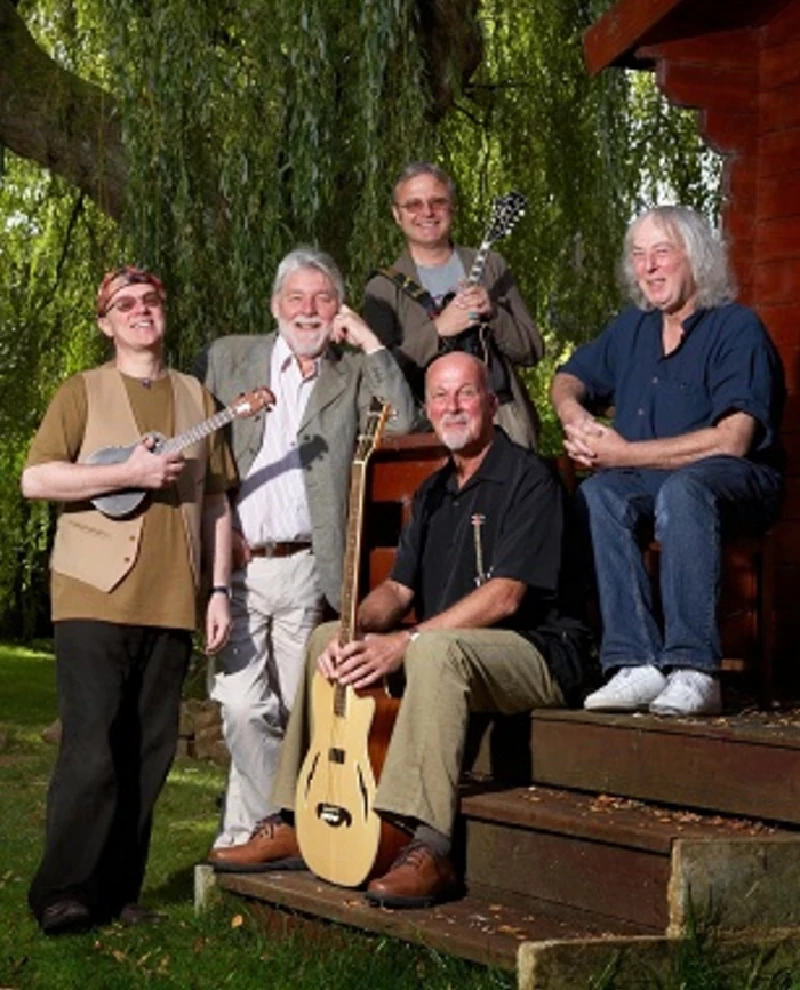 intro
Simon Nicol of Fairport Convention discusses with Steve Kinrade the band's legendary repertoire, their rider requests and upcoming tour.
In their 52nd year, Fairport Convention continue to tour and release albums. They may be the elder-statesmen of Folk Rock, with a prestigious alumni of past members, such as Sandy Denny, Richard Thompson and Dave Swarbrick, but they continue to be relevant. Founding member, Simon Nicol, took time out to answer our questions about song selection, and if their rider demands had changed over the years... PB: The 2018 WinTour consists of 28 gigs, embracing the length and breadth of England, and as of now, two venues completely sold out. 52 years on from your initial coming together, this must feel amazing that you are so loved by so many people. SN: It does indeed. As simple as that. I know that at some point in their individual lives and experiences, something Fairport has done has reached into them and made an impact and a connection. They may have nothing else at all in common, but we are at the centre of their personal Venn diagram. PB: With so much back catalogue and so many iconic songs, how do you choose the set list for each tour or even gig? SN: New songs coming into the repertoire are where we start – refreshing and enlarging the repertoire is vital to the band maintaining forward momentum and avoiding the pitfall of becoming a tribute band to itself – then the necessary inclusion of some of the 'standards' like 'Matty Groves' and 'Meet on the Ledge' without which people would grumble, and then reigning in the changes and bringing back into play songs which have been resting for a few years and which become fun for us to rediscover. Hey presto – a new balance is restored. PB: Over half a century of touring, how has the rider for a Fairport Convention gig changed, if at all? Does any band member have any specialised requests? SN: Not a lot. Sandwiches and tea/coffee on arrival, water, wine and a few beers for after the show is about it. We have a couple of vegans on board so that's important for the snack side of things, and we have this year signed up to the Gig Swig campaign to eliminate bottled water from the dressing room to try to do our bit to reduce unnecessary plastic waste getting into the world. PB: How would you sum up Fairport Convention's achievements, and how they are viewed within the history of English music? SN: It's for other people to say, and for historians to decide - if Fairport Convention has made any significant cultural achievement is of no immediate importance to me. All I know is that a hobby became my job, and my job became my career, and the band became my family. So you'll get no complaints from me! PB: '50/50@50' was the last album, which followed on from 2015's 'Myths and Heroes'. Are there any plans for a new studio release? SN: No time's been booked yet, but the material is beginning to coalesce, so it may be that we find time later this year for a new album in the latter part of the year. PB: John Gale has been an important factor in the output of the band since 2011's 'Festival Bell'. What qualities has he brought to the recording and production process? SN: I think mainly his experience of seeing hundreds of live performances as our long-standing, touring noiseboy has given him a different kind of insight into us, as a band and as individuals. Unlike someone who only knows you in a studio environment, he's seen us at our performing peak, so he knows when to bully or encourage us forward to get the best out of us. And like all people in the Fairport family, he's part of a bigger whole, while bringing his own wider knowledge to the collective table. PB: Woody Guthrie has been quoted as saying that it's a folk singer's job to comfort disturbed people and to disturb comfortable people. What are your thoughts on his statement? SN: Woody and the people he directly inspired do well to remember this and many of his other highly quotable mantras. I fear that as a band, while we fully subscribe to his ideals, we will never be "political" in the way he would fully approve of. If you look at our catalogue, by the time we make musical comments on current events in the main, those events have passed into history – take 'Wat Tyler' or 'Red And Gold', for starters! PB: Some acts have already been announced for Cropready 2018 - its 39th year! - such as Sam Kelly and the Lost Boys, Richard Digance and Le Vent du Nord. Any possibility of giving us a hint or an exclusive to any others who will be appearing? SN: I can only suggest you keep an eye on www.fairportconvention.com to get the latest scoop... PB: Any message to the thousands of your fans, new and old, who have bought tickets for this year's WinTour? SN: 1) Thank you! And… 2) I hope you go away into the night very happy you made your choice of your evening's entertainment! PB: Thank you.
Band Links:-
http://www.fairportconvention.com
https://www.facebook.com/Fairportofficial/
https://twitter.com/faircropfest
https://en.wikipedia.org/wiki/Fairport_Convention
Picture Gallery:-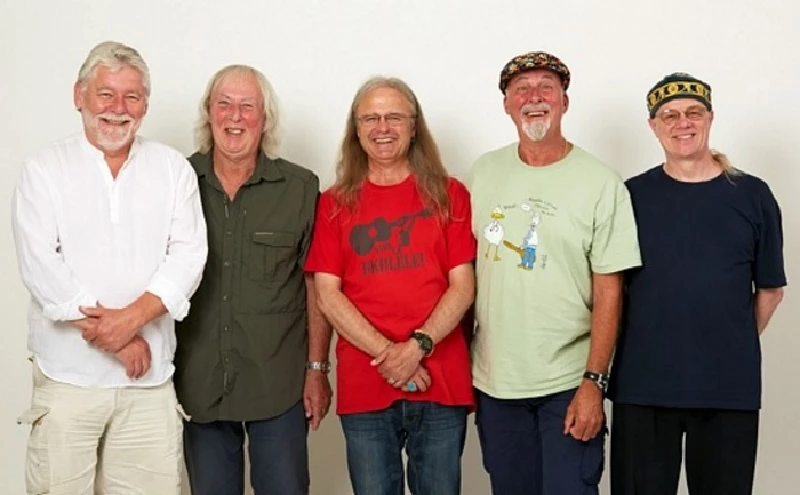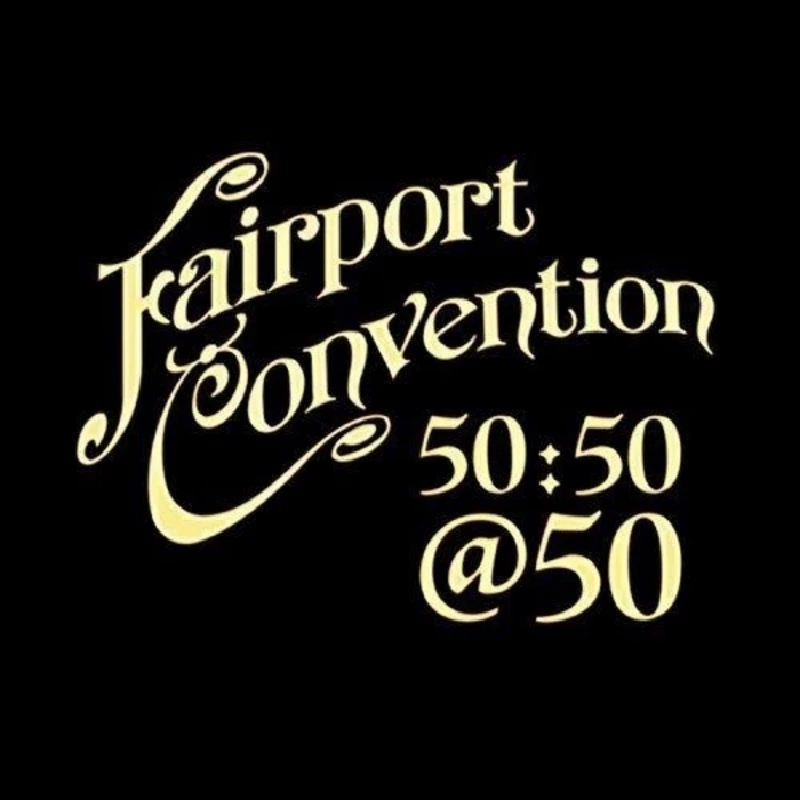 live reviews
---
Cropredy, Oxfordshire, 7/8/2014...9/8/2014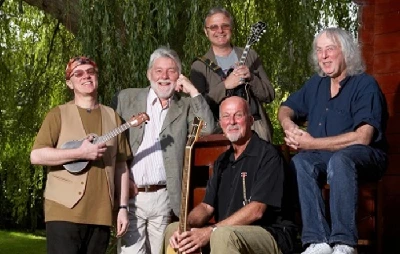 Nick Dent-Robinson enjoys this year's Fairport's Cropredy Convention, which as well as Fairport Convention also saw sets from Chas 'n' Dave, Marillion, Steve Hackett's Genesis Extended and remarkable Welsh singer-songwriter Deborah Rose
favourite album
---
Rising for the Moon (2013)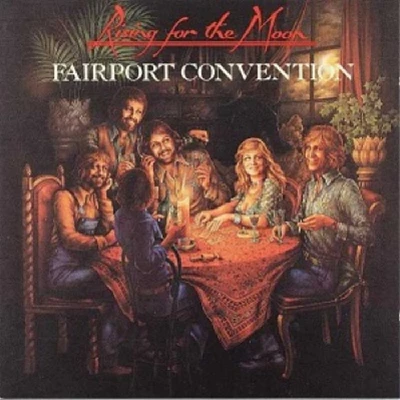 In our 'Re:View' series, in which our writers look back on classic albums from the past, Andy Cassidy examines Fairport Convention's 1975 album 'Racing to the Moon', which was the last of their albums to feature Sandy Denny and which has just been released in a new double CD edition
reviews
---
What We Did On Our Saturday (2018)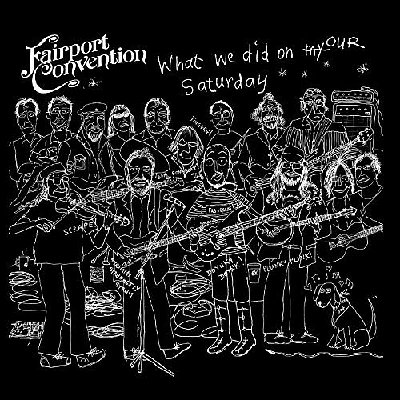 Enjoyable career-spanning live album from influential folk act Fairport Convention recorded last year during their fiftieth anniversary at their annual Cropredy Convention in North Oxfordshire
Live 1974 (2016)
related articles
---
: Profile (2021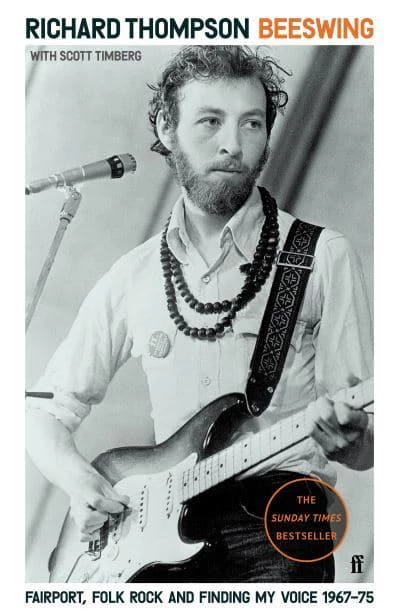 Nicky Crewe finds that the eagerly anticipated memoir from Fairport Convention co-founder Richard Thompson is a beautifully written and evocative reminder of a memorable time in his life.
Dave Swarbrick: Interview (2014)
Pennyblackmusic Regular Contributors
---