---
published: 23 / 8 / 2016
---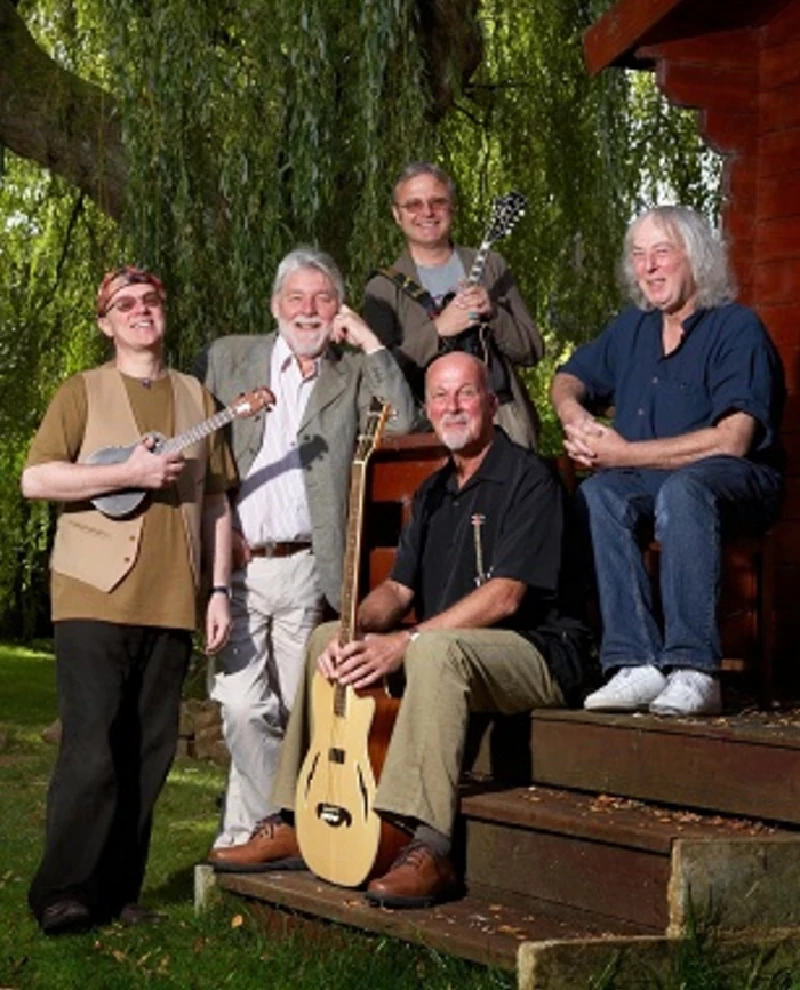 intro
Fairport Convention violinist Ric Sanders speaks to Nick Dent-Robinson about this year Fairport's Cropredy Convention, which will include sets from Madness and rising stars Sound of the Sirens, and the recent death of former member Dave Swarbrick
Fairport's Cropredy Convention is the highlight of the summer for many. The warm and welcoming atmosphere is unique across the UK's burgeoning music festival scene and, for the last four decades, residents of the nearby North Oxfordshire village of Cropredy have taken pride in participating in the fun of this long-running rural event. For some years now, the range of music at Cropredy has grown far wider than the folk rock style with which festival founders Fairport Convention are associated. Past performers have ranged from Lonnie Donegan to Emmylou Harris to veteran rocker Joe Brown to Seth Lakeman through Jools Holland to Chas'n'Dave and Alice Cooper. This year's Cropredy - which runs from Thursday 11th August to Saturday 13th August - features Madness, the Bootleg Beatles, Steeleye Span, Hayseed Dixie, prog-rock band Headspace and Ralph McTell amongst many more. And, of course, hosts Fairport Convention will open and end the three day event as they always do. Ric Sanders, who has played violin with Fairport for over thirty years, talked to Nick Dent-Robinson about this year's Cropredy. "We have a really good line-up again, this year. An excellent mix," Ric began. "There's Madness on the first day who I have always loved...and who doesn't? I watched their Glastonbury set on TV and it was brilliant. Like any band that's been treading the boards for so long, Madness have just got better at what they do. They are preceded by Hayseed Dixie – so that first evening definitely qualifies as an evening of fun, doesn't it? Everyone's going to be dancing round, having a wonderful time. "Then on Friday there's Steeleye Span returning to Cropredy and there's Sound of the Sirens, a young female duo who I've heard are great, really passionate with beautiful songs. I'm going to be in the field as a punter watching them. I'm delighted too that Willie and the Bandits are on the main stage on Friday. They've played on the fringes in the Cropredy pubs in the past and I saw them last year...they were fantastic and they really rock, believe me!" Cropredy's recent slight leaning towards prog rock continues too. In the past there have been Fish and Marillion and Steve Hackett. This year there are Lifesigns and Headspace on the Friday after Gryphon on Thursday. "Actually, I quite like a bit of prog rock myself," Ric confided. "I'm a King Crimson fan and liked Peter Gabriel. I used to play in Soft Machine - which included guitarist John Etheridge. Back then I thought of that band as doing jazz-rock but we were prog in our way, you know." "I am glad Cropredy is increasingly accepted as a festival with music from right across the board – though it would be good if we could squeeze in a bit of world music and some real jazz acts, too. Personally, I'd happily book Courtney Pine today! But you can't do everything. And when you reflect on the range of people who have been at Cropredy, it is incredible. I'll never forget Alice Cooper in 2013 who was just sensational. I'd always enjoyed Alice on TV, though before he appeared I had thought, 'Surely that's not a Cropredy-style booking, is it?'. Yet it was one of the best live sets any of us have ever seen anywhere. It will go down as one of the most iconic Cropredy performances of all time......Alice totally understood the audience, totally got it - he was amazing!" The Bootleg Beatles are another act that never disappoints. They are the ultimate tribute band and appear on Friday evening. These days they are supported by additional musicians so they can perform 'Sergeant Pepper' tracks that the Beatles themselves never attempted to play live. And former Beatles producer, the late Sir George Martin, has been involved in the past with his son Giles to help ensure the Bootleg Beatles achieve as authentic a reproduction as possible. "The Bootlegs are big favourites of Fairport's," Ric said. "I can't wait to see them. I always loved and admired the Beatles and the Bootlegs really do capture the original authentic sound perfectly. You know, I was fortunate enough to go with my own trio, the Ric Sanders Group - which is Vo Fletcher, Mike Gregory and me, to play a couple of times for Sir George Martin at the annual fete he held in the garden of his home in the village of Coleshill near Faringdon, Oxfordshire. It was a privilege to do so. Sir George was a charming man and an absolute giant of music. On one occasion Fairport's Chris Leslie joined us and I'll never forget Chris morris-dancing on the lawn with Sir George's little grand-daughter.....a lovely memory." "I have been doing more with my trio lately. We started doing mainly jazz - Duke Ellington, Stephane Grappelli, Miles Davis, Joe Zawinul - though we often played folk clubs. We were always well received. Lately we've started doing more blues which audiences love. Sometimes a change of repertoire can follow from performing a key number and for us that was Jimmie Rodgers' 'Standin' on the Corner' which is cited by the Rock 'n' Roll Hall of Fame as one of the 50 songs that contributed to the creation of rock'n'roll." On the last day of this year's Cropredy, favourites Richard Digance and Ralph McTell return along with the award-winning Gilmore and Roberts, another of Ric's favourite acts. There is likely also to be a moment of tribute to former Fairport member Dave Swarbrick who died in June and who was a regular Cropredy attendee. Ric reflected, "Swarb was one of those rare people you think is going on for ever and it's a huge shock when they don't. He'd been very ill, of course. He'd had a double lung transplant at 64 which is old for that procedure and it is astonishing he survived another 11 years with a new pair of lungs...a real testimony to his indomitable spirit." "Of course 'The Daily Telegraph' had erroneously printed an obituary for Swarb when he was in hospital years ago and Swarb delighted in selling signed copies of it....'Signed, Dave Swarbrick, RIP'. He used to say 'The Telegraph' once objected to this, claiming a breach of their copyright - all very funny and typical of Swarb. He was one of the funniest people you could ever meet....right off the scale, in fact." "I first met Swarb when I was just seventeen and had been playing the fiddle for less than a year," Ric recalled. "I'd decided I wanted to be a jazz-rock fiddle player and had taken the first essential steps of buying a pair of sunglasses and growing my hair long. I was working part-time in a fiddle shop in Birmingham on the site where the Birmingham Symphony Hall is now. One day Dave Pegg and Swarb walked in. I was amazed...so that's how I met them, as a shop assistant. And Swarb, from the very start, was always so kind and encouraging to me both in those early days when I was just starting out and always. Many years later when I stepped into Swarb's shoes in Fairport I had a bit of trepidation – who wouldn't have? But he was totally supportive and really lovely all the way along the line. Something I'll never forget." Next year will be a very special Cropredy as it will celebrate 50 years since Fairport's foundation. "Yes, that will be another big anniversary," Ric agreed. "No doubt some of the key people from Fairport's past will be there. But all the years are special to me. And right now I'm looking forward to this year's Cropredy which promises to be another really good one. I am a vegan these days and I'll be enjoying eating at Leon's vegetarian restaurant on the site and contributing to the 100,000 pints of real ale and cider consumed at the festival each year. It is a huge pleasure, just wandering all around - including through the village - and soaking up the atmosphere. The highlight of my year." For details of Fairport's Cropredy Convention visit:- www.fairportconvention.com or phone 01295 404044.
Band Links:-
http://www.fairportconvention.com
https://www.facebook.com/Fairportofficial/
https://twitter.com/faircropfest
https://en.wikipedia.org/wiki/Fairport_Convention
Picture Gallery:-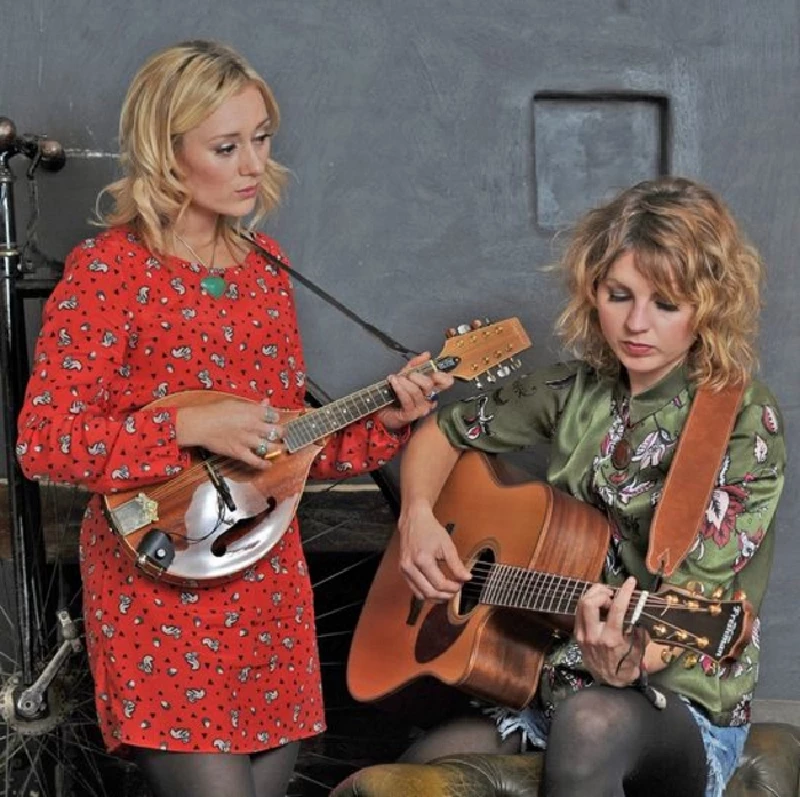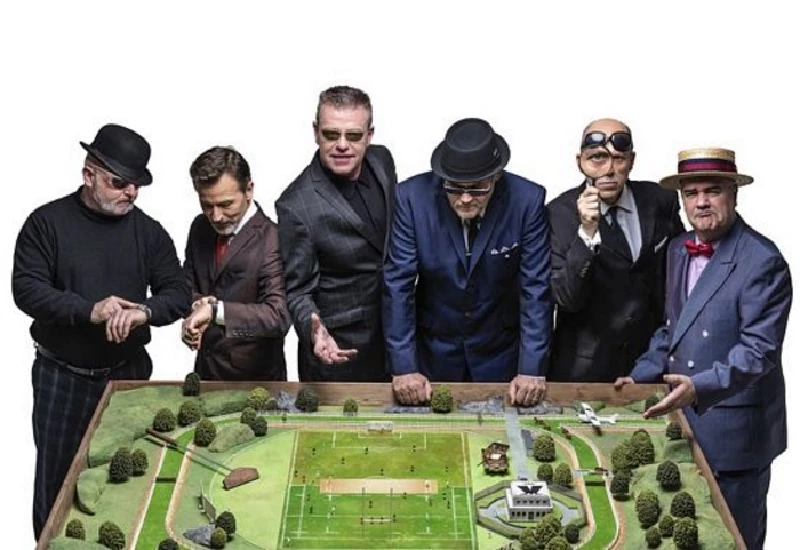 live reviews
---
Cropredy, Oxfordshire, 7/8/2014...9/8/2014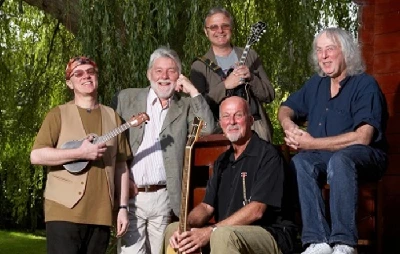 Nick Dent-Robinson enjoys this year's Fairport's Cropredy Convention, which as well as Fairport Convention also saw sets from Chas 'n' Dave, Marillion, Steve Hackett's Genesis Extended and remarkable Welsh singer-songwriter Deborah Rose
favourite album
---
Rising for the Moon (2013)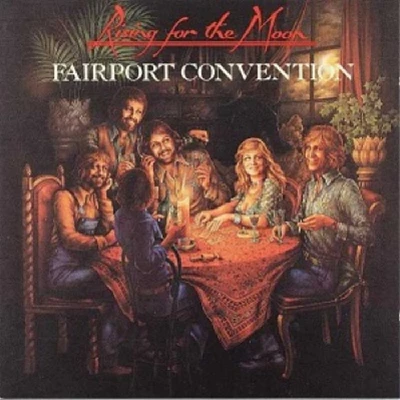 In our 'Re:View' series, in which our writers look back on classic albums from the past, Andy Cassidy examines Fairport Convention's 1975 album 'Racing to the Moon', which was the last of their albums to feature Sandy Denny and which has just been released in a new double CD edition
reviews
---
What We Did On Our Saturday (2018)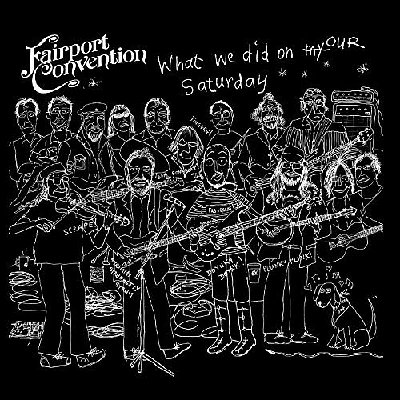 Enjoyable career-spanning live album from influential folk act Fairport Convention recorded last year during their fiftieth anniversary at their annual Cropredy Convention in North Oxfordshire
Live 1974 (2016)
related articles
---
: Profile (2021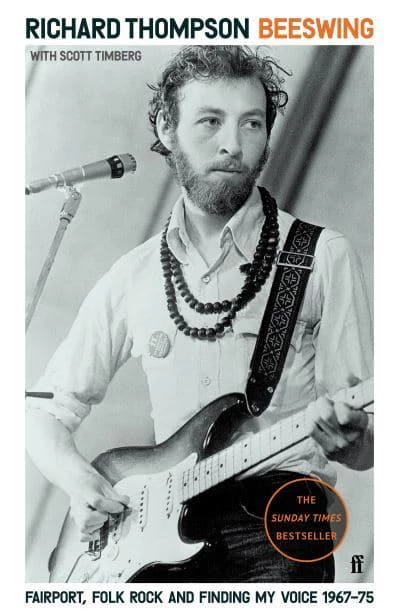 Nicky Crewe finds that the eagerly anticipated memoir from Fairport Convention co-founder Richard Thompson is a beautifully written and evocative reminder of a memorable time in his life.
Dave Swarbrick: Interview (2014)
Pennyblackmusic Regular Contributors
---