---
Spear Of Destiny
-

Greystones, Sheffield, 14/10/2014
published: 14 / 11 / 2014
---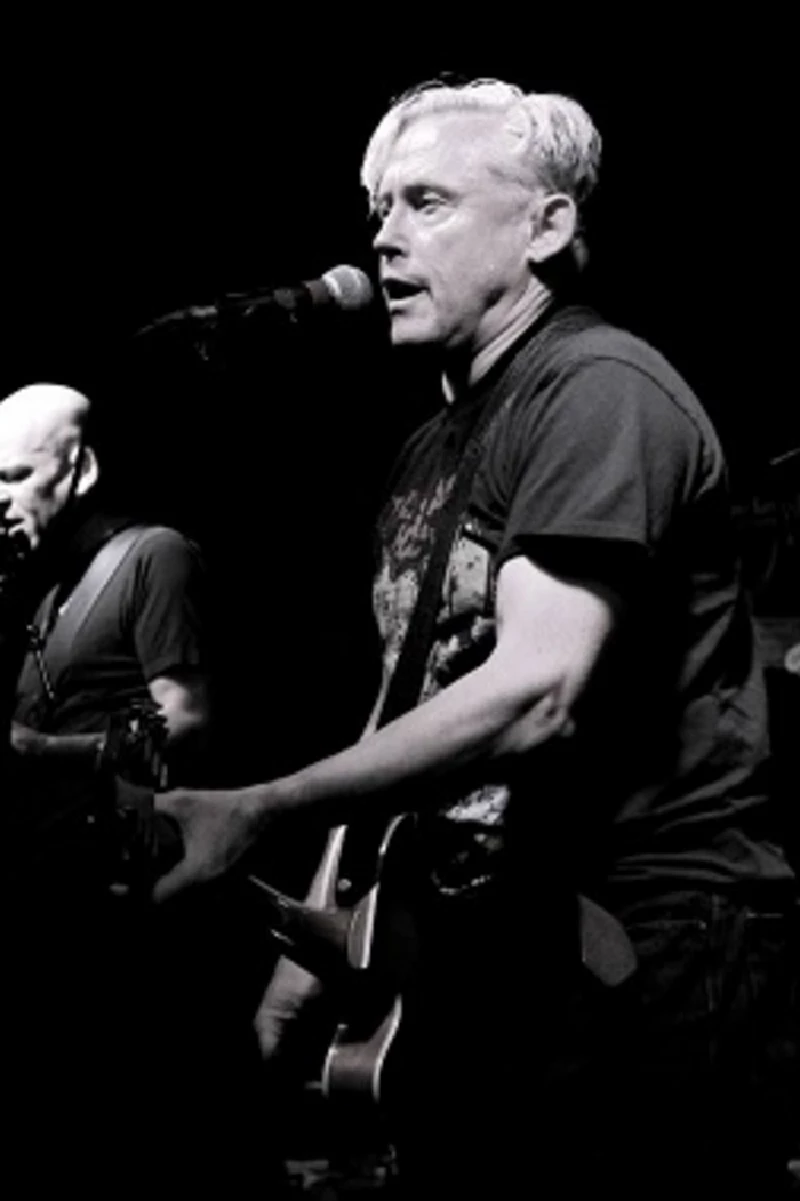 intro
Denzil Watson watches 80's cult band Spear of Destiny play an explosive set at the Greystones in Sheffield to promote their latest album, '31'
If a band was to name its current album after the number of years they'd been plying their trade, few would get to '31'. But that's exactly what Spear of Destiny have done and where they are currently up to in the longevity stakes. They could have easily flipped the numbers round and called it '13' instead, thus naming it after how many studio albums they have now notched up. I say 'they' though for over three decades now the solitary ever-present member has been their iconic leader and front-man Kirk Brandon. Spear of Destiny may no longer bother the charts anymore - not since 1988's 'The Price You Pay' have they done that, but while other bands of the era have split up and reformed only to pay tribute to the nostalgia Brandon's men have never gone away, instead choosing to concentrate on writing new material and persistently touring up and down the land. So, to the gig itself. The Greystones on this Tuesday October evening on the band's '31 Years' tour may be a long way from 1987's U2 support slot at Wembley Arena, but tonight the band deliver every note of every song in their set as if their life depends on it. Old favourites 'Rainmaker' and 'Rocketship' get the sizeable crowd in the mood before 'Sputnik', the first of six tracks off the new album, slinks into view, showing lyrically Brandon is in a rich vein of form revisiting many of his favourite topics while his distinctive operatic voice has never sounded as good. In fact 'Titanium Man' with its angular guitar stabs has to be one of the set's highlights as Sheffield-born guitarist Adrian Portas piles on some serious riffage. 'The Wheel' from the band's debut album 'Grapes of Wrath' back in 1983 may miss the sax lines, but this is more than compensated for by Brandon and Portas' dual guitar assault. The 'Outlands'-era 'Land of Shame' gets the crowd further whipped up into frenzy. The welcome addition of a touring keyboardist means the rousing 'World Service' is restored to its full glory as Brandon literally sings his heart out Aside from Brandon and Portas on guitars, the band features the Mission's rhythm section in a line-up that has now been together for in excess of four years. The ex-Sisters of Mercy bassist Craig Adams drives the songs along in a not dissimilar manner to former bass player Stan Stammers, and the baby of the band, Mike Kelly, thumps his way through the set without missing a beat. Perhaps this stability goes some way to explaining the sheer quality of the new material which is very much a band effort. Before the set's end we get the winding and unhinged 'Cry Baby Cemetery' and 'The Failure', the latter a short and sharp song which could quite easily sit in one of Brandon's other band Theatre of Hate's sets. Finishing off with the piano-balladry of 'So in Love With You' and traditional set-closer 'All You Young Men' which remains perennially topical and in need of no introduction, the crowd want more of the same. The strength of the new album is underlined by the choice of 'Fascinations' as the first for four encores - a track that Kirk later informs me is his favourite from the album. The next encore is far more predictable: 'Never Take Me Alive', Spear of Destiny's solitary Top 20 hit. Less predictable is the band's take on the Ruts' 'Babylon's Burning' before the final song of the night, 'Liberator'. The middle-aged mosh-pit may now be far less mosh and more politely restrained than back in the day when these long term fans were punks, psychobillies and flat-tops. What cannot be denied, however, is the long-lasting impact Brandon's highly original take on the genre of Rock'n'Roll, both through his song-writing and full-on live shows has had on a large number of people. Photos by Denzil Watson.
Band Links:-
https://en-gb.facebook.com/kirkbrandonofficial/
https://www.kirkbrandon.com/
https://twitter.com/kirkbrandon
https://www.youtube.com/user/SODPROMO
Have a Listen:-
Picture Gallery:-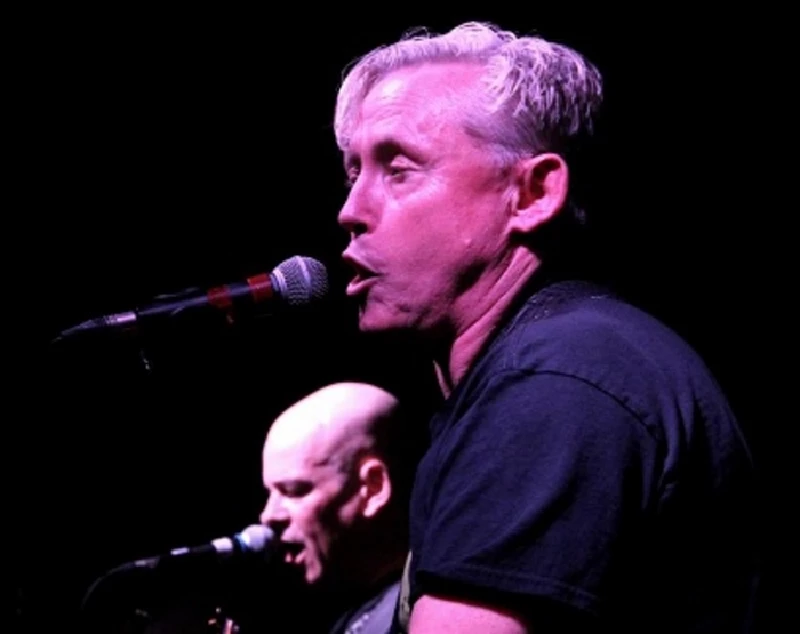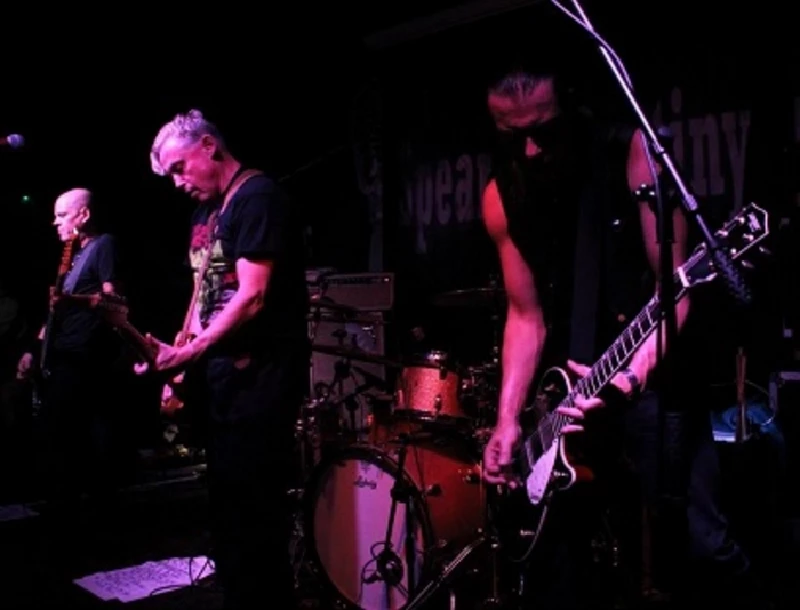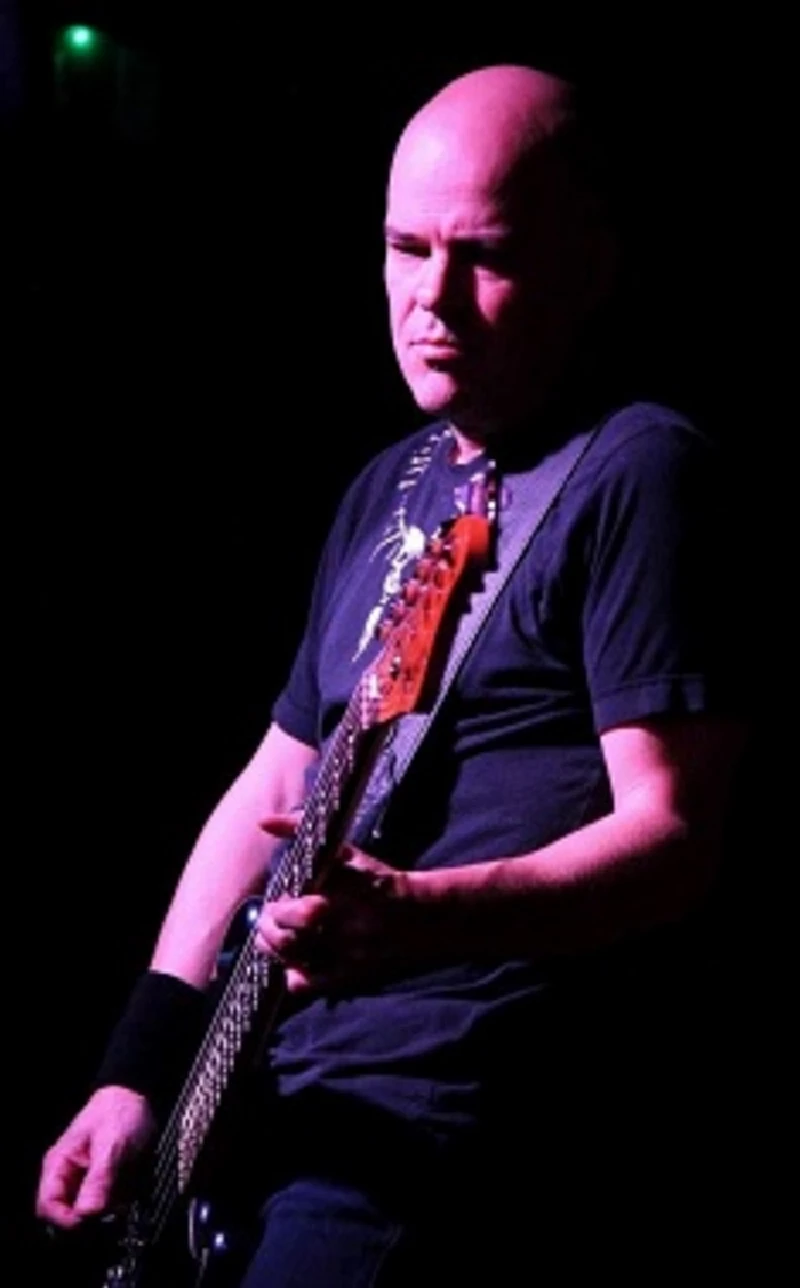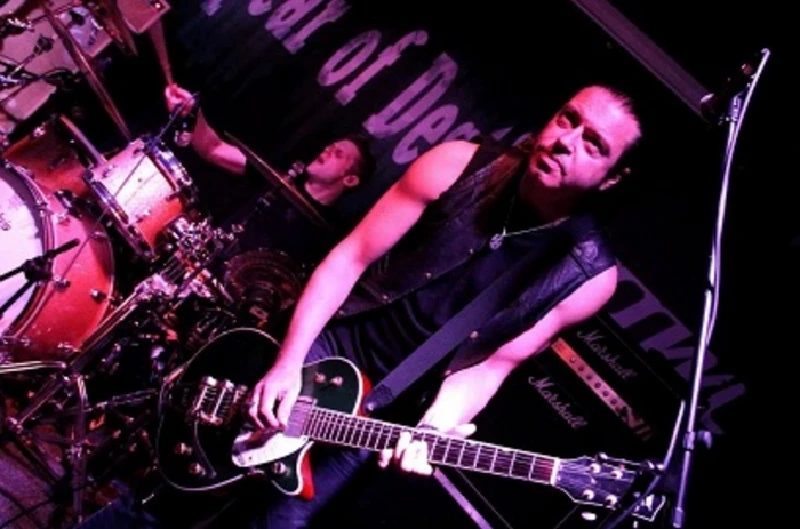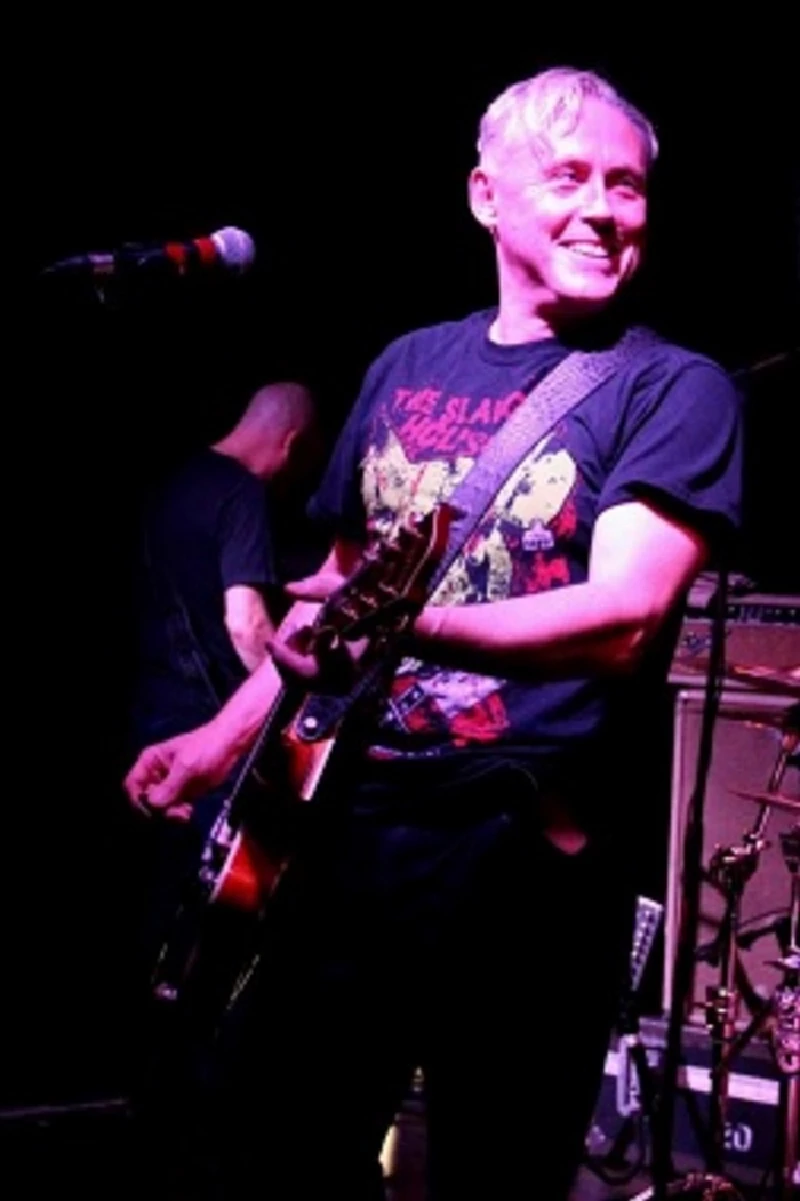 interviews
---
Interview with Kirk Brandon (2020)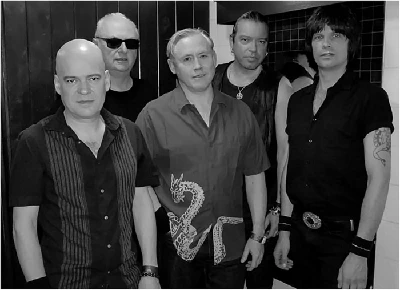 Denzil Watson speaks to Spear of Destiny frontman Kirk Brandon about their classic 1985 third album 'World Service' which is being re-released in a reimagined new version.
live reviews
---
Yardbirds, Grimsby, 29/9/2021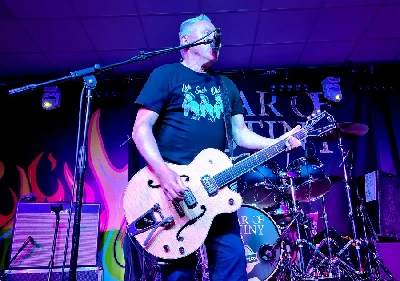 Denzil Watson at Yardbirds in Grimsby watches an emotive performance from Spear of Destiny to celebrate the 35th anniversary of their third album, 'World Service'.
reviews
---
Tontine (2018)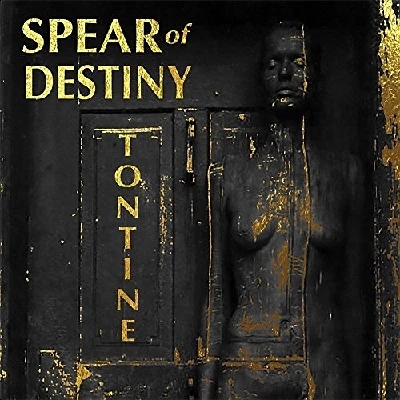 Excellent twelfth album from Spear of Destiny which finds them returning to their post-punk beginnings but also maintaining their edginess
related articles
---
Kirk Brandon: Live Review (2017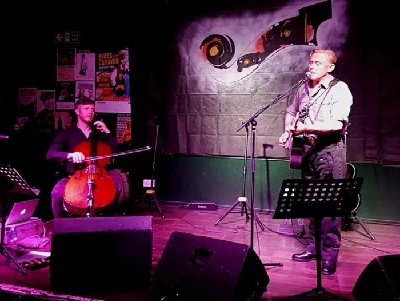 Denzil Watson catches the opening night of Kirk Brandon taking his extensive back-catalogue of songs with Spear of Destiny and Theatre of Hate on the road in stripped-down form with vocals, guitar and cello from Sam Sansbury.
Pennyblackmusic Regular Contributors
---