---
Kirk Brandon
-

Greystones, Sheffield, 23/8/2017
published: 16 / 9 / 2017
---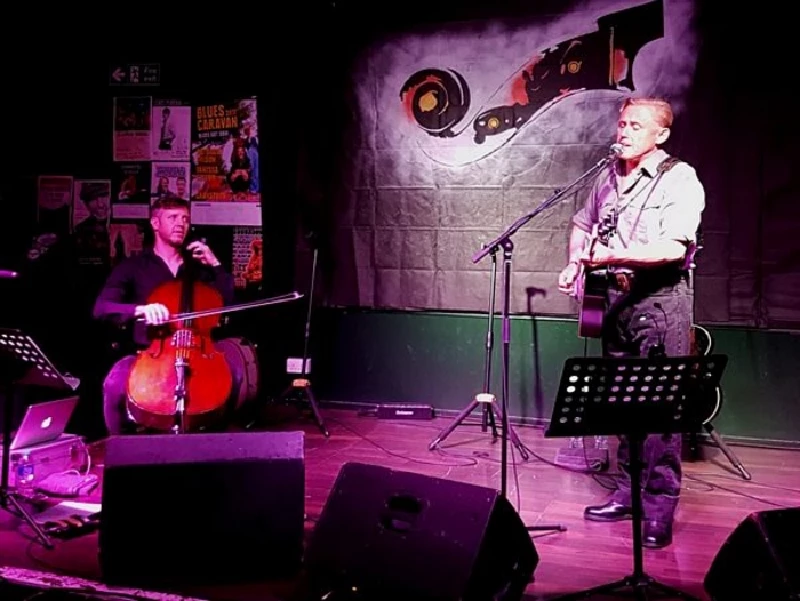 intro
Denzil Watson catches the opening night of Kirk Brandon taking his extensive back-catalogue of songs with Spear of Destiny and Theatre of Hate on the road in stripped-down form with vocals, guitar and cello from Sam Sansbury.
It's something of a case of déjà vu for me seeing Kirk Brandon at Sheffield's lovely Greystones venue. Tonight, though, it's a bit different. Gone are his usual Spear of Destiny compadres. It's just Kirk, his guitar and cellist Sam Sansbury. Also gone is the infamous Spear mosh-pit, replaced by tables and chairs in the cosy backroom venue. Kirk started playing with Sam a couple of years ago after a mutual friend suggested they get together for a jam. Several tours later they are now promoting their second album, 'Due' with an extensive UK tour. These type of gigs can be a bit hit-and-miss when bands/artists are outside of their comfort zone with the volume gone and the songs are stripped back to their bare bones. Song quality and the lyrics become paramount. No such worry for Kirk Brandon then. With a veritable back-catalogue of songs to choose from, his selections are well chosen and suit the guitar and cello format perfectly, while the quality of said songs was never in question. With Kirk and Sam starting off with old Spear favourite 'The Wheel', the crowd settles down, half seated, half standing, but attentive and respectful as Kirk kicks off the first night of the tour. The biggest challenge he faces is how to control the volume of his legendary voice. He does this well, standing off the mic while the seated Sansbury bows attentively at his cello. Tonight it's the Spear of Destiny songs that make up the lion's share of the set, perhaps due to them being slightly more suitable to the format. They, however, deliver a quite staggering version of Theatre of Hate's 'Do You Believe In The Westworld?' There are new songs too including the poignant '"Medievalists' to which Kirk tells the touching back-story (recording in Manchester whien the bombing in the Arena happened). Sansbury's mournful cello line provides a perfect foil for Brandon's chugging chords on 'Prison Planet' and gives the hundred or so crowd one of many highlights. Another old Spear classic 'Harlan County', a track originally recorded on the piano, gets a whole new lease of life. Occasionally it doesn't quite work such as on 'The Hop' where the cello line and guitar don't seem to mesh. But it's a rare moment on an otherwise "hairs on the back of the neck" show. It whizzes by and we're soon on the last track, 'Communication Ends'. Kirk was always going to get called back for an encore. First up is quite tongue-in-cheek and sees Kirk crooning to a backing tape of a Balkan-beat version of 'Love is a Ghost'. More predictable is a fantastically gritty version of Spear of Destiny's chart hit 'Never Take Me Alive'. There's still time for one more song – a stirring version of 'Pumpkin Man', a song so strong and suited to cello and guitar that it almost eclipses the song before. Ironic when you consider it was originally a B-side. But this lays testament to the song-writing prowess of Kirk Brandon. To this day he continues to write highly original songs, deliver fantastic live shows and repeatedly reinvent himself. Long may it continue. Photos by Denzil Watson
Band Links:-
https://www.kirkbrandon.com/
https://en-gb.facebook.com/kirkbrandonofficial//
https://twitter.com/kirkbrandon
https://www.facebook.com/TheatreOfHateOfficial/
https://en.wikipedia.org/wiki/Kirk_Brandon
Picture Gallery:-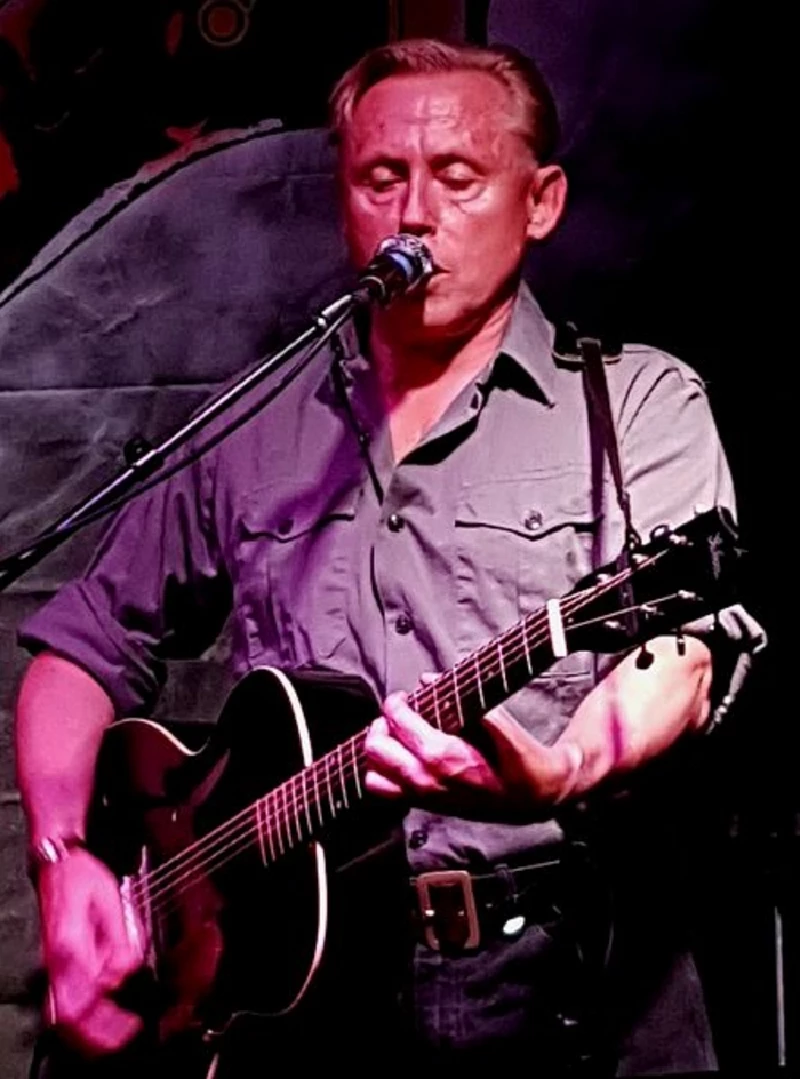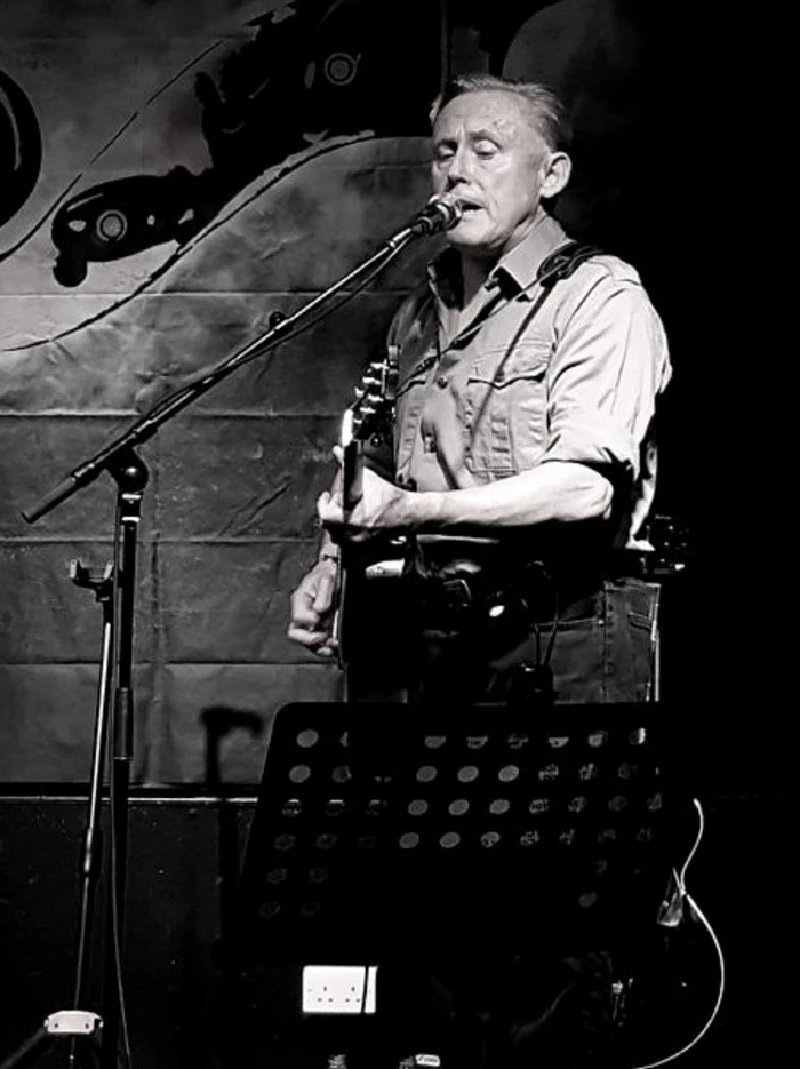 interviews
---
Interview (2018)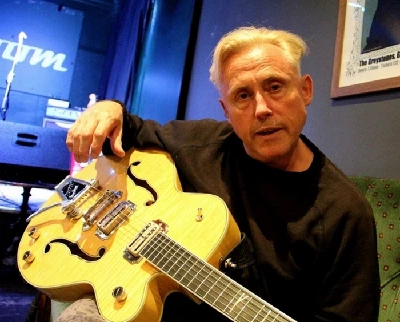 Kirk Brandon speaks to Denzil Watson about how he balances his two bands Theatre of Hate and Spear of Destiny as well as acoustic project with cellist Sam Sansbury and 'Tontine', Spear of Destiny's recent album.
Interview (2017)
Pennyblackmusic Regular Contributors
---