---
Rhiannon Scutt
-

(With El Heneghan and Lovell). Greystones, Sheffield, 22/4/2022
published: 21 / 6 / 2022
---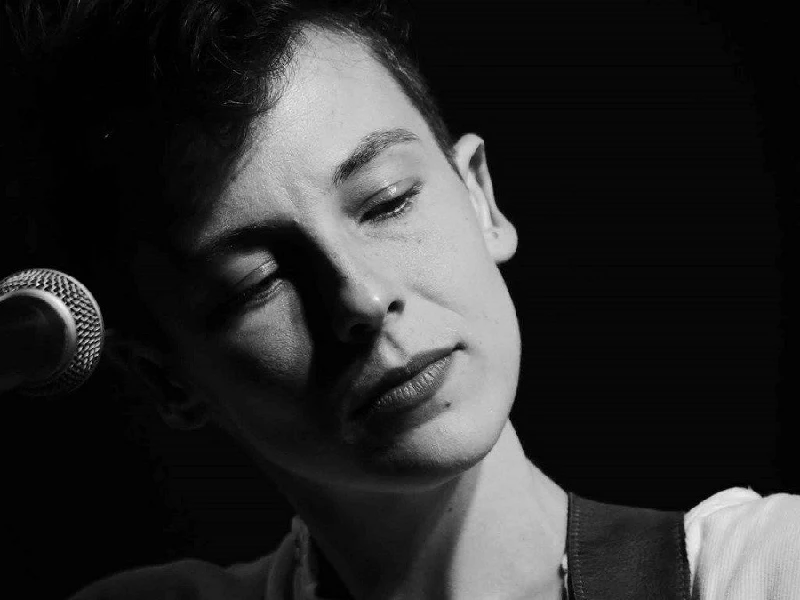 Back in 2017 I was invited to be part of a very small audience for a live recording session for Rhiannon Scutt's first EP. It was a very special experience and one that will always have a place in my heart. It was a joy to be able to join her and her band again for a sold out 'Facets' launch at Sheffield's Greystones recently. It's wonderful to see how she has developed as a songwriter, musician and performer and I was thrilled to hear she was recording a series of EPs, reflecting the different facets of her musical style and inspirations. She's completely in her element singing alone with an acoustic guitar or when leading a band with a rock driven guitar solo. In another existence she channels Mark in the increasingly successful We Are Not Devo. ('"t's not a tribute, it's devotion") She is a musician of many talents. The room was full of friends, fans and family in the widest sense. She owned the stage and the audience were there to love and support. It's a wild combination. Audience enthusiasm even extended to sing-a-longs with the choruses. A fabulous and unforgettable night for all of us there and a real triumph for Rhiannon. It was a celebration of her music, but also a celebration of life, of a return to live gigs and the energy of great music being made before your eyes. The set included a selection of songs from the 'Facets' EPs and one or two from earlier recordings. The band included Sarah Heneghan on drums and Philippe Clegg on bass. El Heneghan joined them on accordion, and one of the highlights was Paul Infanti (Treebound Story, Cuckoo Clocks) joining Rhiannon on stage to duet on the fantastic 'Take Up Space', a song written by Rhiannon, Paul and Mark Stoney. Listening to the set played live, I realised that many of the songs that appear on these recordings have become favourites as I've become familiar with them. Some have an added dimension because I recognise the inspiration for them, whether it's Stevie Nicks in 'Stevie' or Cafe #9 in 'Missing Pieces'. I am familiar with the stories of friendship and family in 'Lee' and 'Audrey'. The two support bands were also a brilliant choice and the excitement and anticipation grew thanks to them too. El Heneghan brought a band with her, including sister Sarah, who were playing their first gig together. They too were playing to a home crowd and went down a storm. A Sheffield gig was also a first for Lovell, the second support act. Hannah Lovell and Kid Kirby met on the London folk/singer-songwriter circuit and formed a band in 2018. They describe themselves as a lo-fi alt pop grunge punk folk duo. Based in North London, they have an album planned for later this year and will be playing on the main stage at the Bankside Open Spaces Festival on June 3rd. Hannah Lovell plays acoustic guitar with effects and writes their quirky, surreal and often hilarious songs. Kid Kirby is on drums, clarinet and vocals. The crowd took them to their hearts. Full of fun and energy, this gig was a reminder of the sheer joy of live music. Rhiannon Scutt is currently supporting Danni Nicholls on her Hear Your Voice tour. I also want to say something about this collection of songs, released over 3 EPs. The original plan was to release them at intervals, but as we all know over the last couple of years, plans can change. Rhiannon has decided to release all three simultaneously. Each EP reflects a facet of her style and songwriting. With a soulful voice and thoughtful lyrics she is a classic singer-songwriter, who could be compared to Tracy Chapman, Joan Armatrading and Joni Mitchell. She also knows how to work with a band and one of the joys of listening to these recordings is hearing new arrangements of songs I'm familiar with from her live performances. She describes 'Facets 1' as full of break-up angst - 'Let Me Go, Married Man' (inspired by a film about Edinburgh's LGBT+ bookshop, Lavender Menace and co written with Sarah Heneghan), 'Spill It Out' and the song that deserves to be a single, 'Take Up Space', performed by Rhiannon and Paul Infanti and written by them and Sheffield based musician and songwriter Mark Stoney. 'Facets 2' is more about heart on your sleeve romance and nostalgia - 'Audrey', inspired by her aunt's life story, 'The Songwriter' about the pressures and pleasures of writing, 'Lee' about a friend no longer with us and 'Paint for Peace' recorded live at The Big Wow, Sheffield. 'Facets 3' is described as pure joy and includes the wonderful 'Missing Pieces' about friendship and community and 'Stevie', written about Stevie Nicks, always a source of inspiration for Rhiannon. Along the way Rhiannon Scutt is accompanied by friends and fellow musicians. Recorded at Sheffield's Tesla Studios, Paul Blakeman has produced the tracks with Michael Eden as well as mixing them. They both contributed as musicians too. Sarah Heneghan, El Heneghan and Philippe Clegg played live at the launch. The songs also feature Sarah Smout (cello, piano). Jim Widdop ( pedal steel), Eloise Oates Lidar (trumpet), Claire Lampon and Ruth Nicholson (violin), Ryan Taylor (Hammond organ), Steve Genn (guitar) and Nicola Newman (backing vocals).
Band Links:-
https://rhiannonscutt.com/
https://www.facebook.com/RhiannonJScutt/
https://twitter.com/rhiannonscutt
Play in YouTube:-
Picture Gallery:-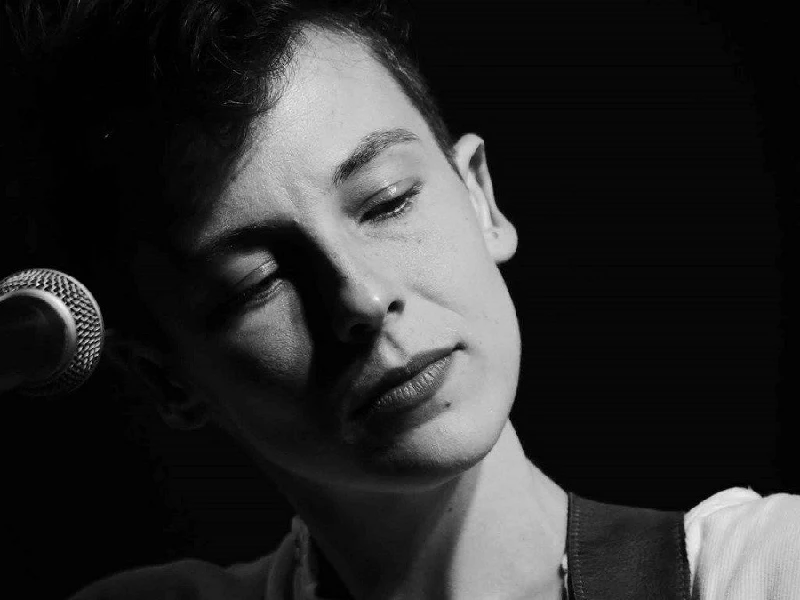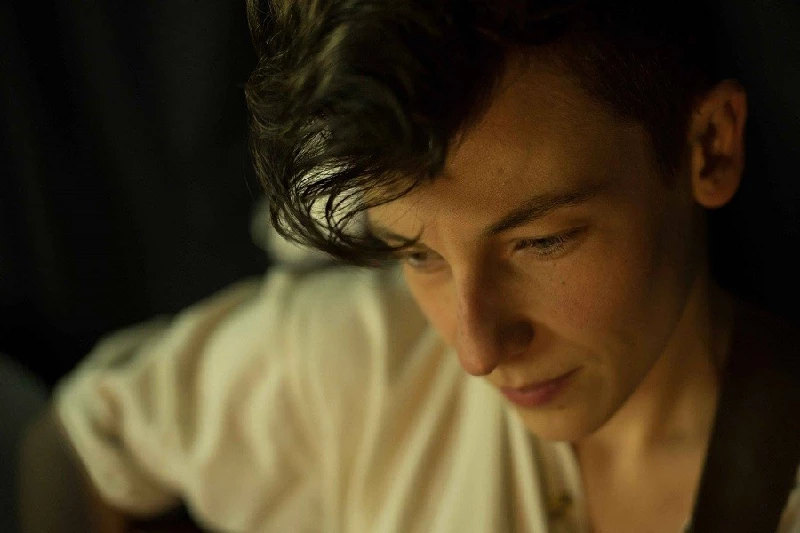 intro
Sheffield-based singer-songwriter Rhiannon Scutt has simultaneously released three new EPs entitled ''Facets'. At a launch gig at Greystones in Sheffield, Nicky Crewe finds that they show just how much she is capable of as songwriter and a performer. They are a fantastic introduction to her work and a celebration of her style.
reviews
---
#9 EP (2018)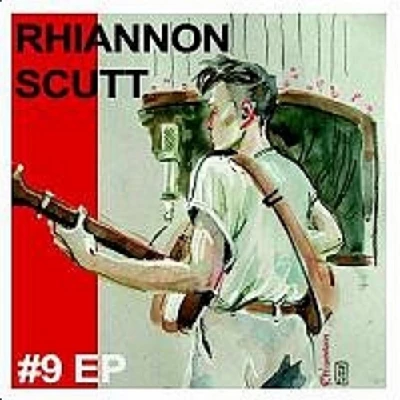 Enchanted and 'beautifully imperfect' EP from Yorkshire-based singer-songwriter Rhiannon Scutt recorded live at the intimate Cafe #9 in Sheffield
Pennyblackmusic Regular Contributors
---