---
published: 31 / 5 / 2018
---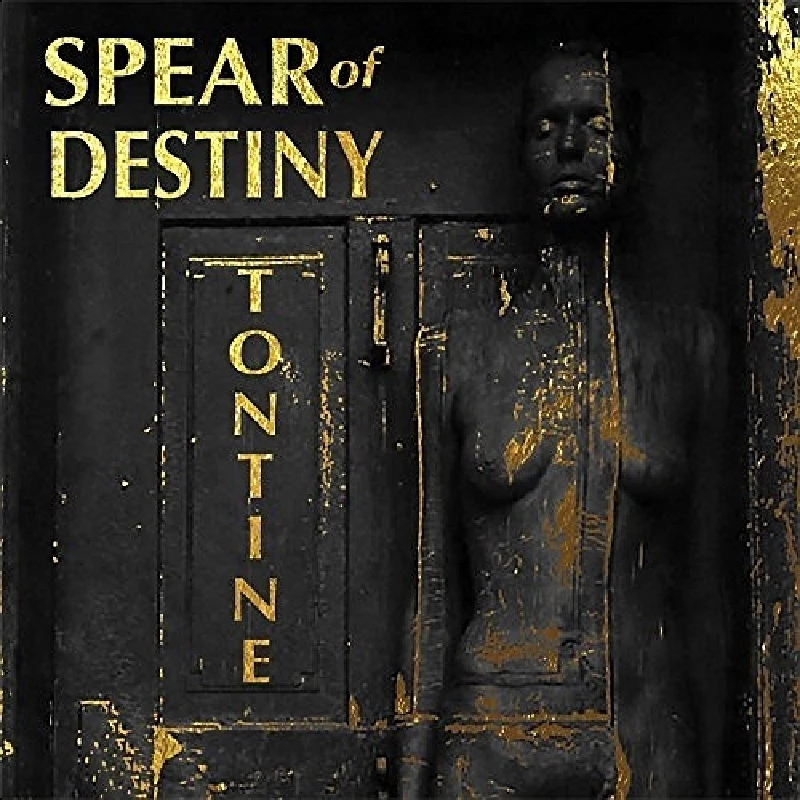 intro
Excellent twelfth album from Spear of Destiny which finds them returning to their post-punk beginnings but also maintaining their edginess
I defy anyone of a certain era not to know who Kirk Brandon and Spear of Destiny are! Formed in early 1983, the band's original line-up consisted of Brandon, Stan Stammers, Chris Bell and Lascelles James, but was changed later that year to feature, as well as Brandon and Stammers, Dolphin Taylor on drums, Alan St Clair on guitar, John Lennard on sax and Neil Pyzer on keyboards and additional saxophone in 1983. John Lennard was replaced a year later by Mickey Donnelly. Spear of Destiny have had ten UK Singles Chart entries of which four have reached the Top 50 but only one of these, 'Never Take Me Alive,' made the Top 20 in 1987. They were never prolific sellers and their appeal was mainly due to their stage act and live performances. 'One Eyed Jacks,' their second album, which was released in 1984, however, reached No. 22 in the UK Albums Chart , while their next, 'World Service' made it to No. 11. Stan Stammers left in 1986 after the release of their fourth album, 'Outland', the album which 'Never Take Me Alive' was taken from. Shortly after this well-deserved chart success they played several sold-out concerts, including a support slot to U2 at Wembley Stadium. Just as they were picking up speed, things, however, imploded when on the eve of an appearance at the Reading Festival Brandon contracted Reiter's syndrome. This put all their plans on hold for nearly a year and they never saw better times in the charts again from there. The band has been through several more line-up changes, featuring at various points former Gillan drummer Pete Barnacle, ex-JoBoxers bassist Chris Bostock and Adam and the Ants guitarist Marco Pirroni, and nowadays consists of Brandon, Craig Adams, Adrian Portas and Phil Martini. Brandon is also a member of the supergroup Dead Men Walking and also plays shows with his previous pre-Spear od Destiny band Theatre of Hate. Their new album 'Tontine', which is their twelfth studio album, has been released via PledgeMusic. Opener 'Brighton' is a reference to Brandon's adopted home-town, and proves immediately that Brandon has lost any of his edgy vocal power over the years. 'MK Ultra' ups the tempo, bringing the rest of group into play more. Lyrically it is about a thing we humans seem to be good at lately and that is making a mess of things. Brandon is no stranger to angst and telling it like it is as he does with 'Medievalists'. Again, it is full of strong vocals and probably the nearest we are going to get to Spear of Destiny as they were in their prime and a good candidate for a single. The mood changes a little after this with a slow marching style drumbeat on 'Second Life', which adds buzzing guitars and has Brandon at the centre again pouring out emotion. It leads on to what is the strongest track on Tontine. 'No Other' jangles through your head and comes complete with a rocketing trumpet solo. I can't help thinking that this whole outing is a crack at going back to days before Spear of Destiny and early Theatre of Hate, which is no bad thing to be honest. 'Afrikan Proverb' is a slow guitar, mid-paced affair, and is followed by 'Enigma' which is archetypal Brandon with a half-spoken half-sung storyline, yielding a minimal musical quality and has a folky even tribal sound. 'Monuments in the Sand is a ballad, while the last song 'Mr. Livingstone I Presume', which is also the longest on the album, is a lot slower than the norm but still has that Spear of Destiny vibe. 'Tontine' finds Brandon returning to his earliest roots but also continuing to experiment. It is a great album that has a nostalgic feel but which also has a fresh vibe. Jolly good!
Track Listing:-
1
Brighton
2
Mk Ultra
3
Medievalists
4
Second Life
5
No Other
6
Afrikan Proverb
7
Enigma
8
Monuments in the Sand
9
Mr. Livingstone I Presume
Band Links:-
https://en-gb.facebook.com/kirkbrandonofficial/
https://www.kirkbrandon.com/
https://twitter.com/kirkbrandon
https://www.youtube.com/user/SODPROMO
Have a Listen:-
interviews
---
Interview with Kirk Brandon (2020)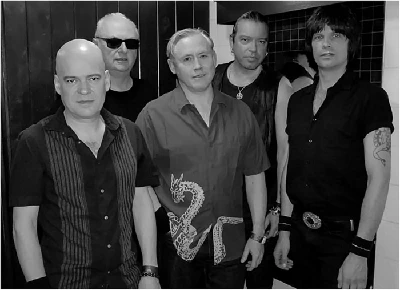 Denzil Watson speaks to Spear of Destiny frontman Kirk Brandon about their classic 1985 third album 'World Service' which is being re-released in a reimagined new version.
related articles
---
Kirk Brandon: Live Review (2017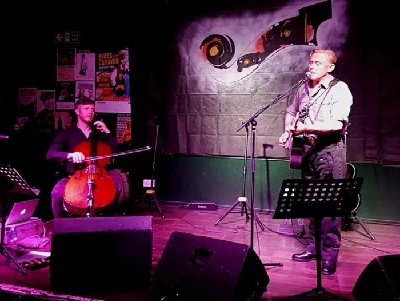 Denzil Watson catches the opening night of Kirk Brandon taking his extensive back-catalogue of songs with Spear of Destiny and Theatre of Hate on the road in stripped-down form with vocals, guitar and cello from Sam Sansbury.
Pennyblackmusic Regular Contributors
---