---
Toy
-

Banquet Records, Kingston, 7/1/2014
published: 27 / 1 / 2014
---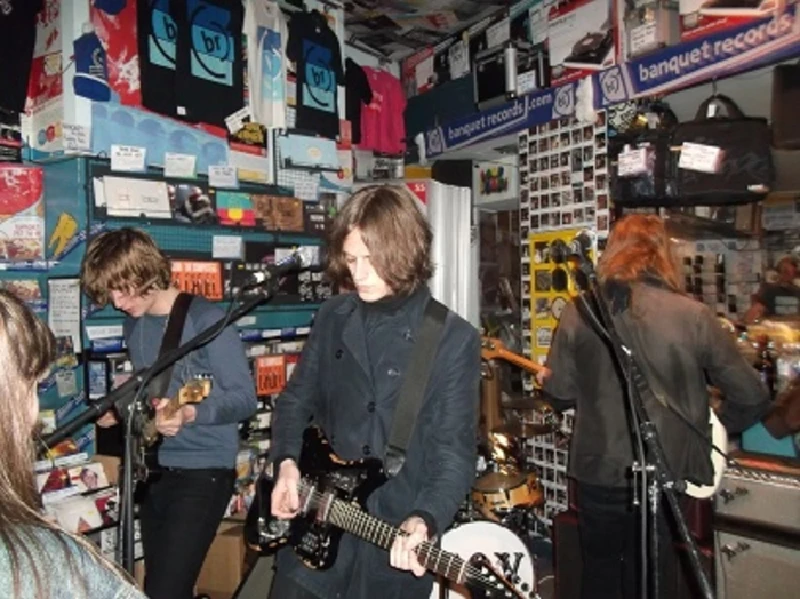 intro
...and finds them equally on form at a show at Banquet Records in Kingston
Tonight is a much smaller affair than their album launch in the centre of London less than a month ago, Kingston is a place where I dated my ex-wife and I haven't had a reason to go back there since, and that was in 1987/1988. Banquet Records is the former Beggars Banquet shop,but as Beggars is now just a reissue label the shop carried on using part of the name associated with its own history. The shop itself is a bit pricey but for an indie very well stocked indeed. I haven't seen Toy for almost a month now, and I am going a bit cold turkey for them. I was meant to be staying in a hotel in Cornwall, but my partner and I cancelled it due to the bad weather and this is our back-up plan. The set tonight is few minutes longer than the Rough Trade gig, but when you travel over two hundred miles a time for them every minute is important and worth the hassle. They open up playing in front of the counter in a space no bigger than fifteen feet with 'Conductor', the opener on 'Join the Dots', which instantly kicks off the December blues and puts a smile to my lips. I was the first person in the queue, but next to me were people that travelled from Manchester and Brighton. 'As We Turn' is much looser than it was at Rough Trade. The whole crowd could sway there, but there is no room to do that. 'Fall Out of Love' runs off into the Surrey hills, although the sound tonight for my ears is much better than it was a month ago, but maybe that is because it is a closed small shop. The second half of the song features a jam equivalent to the best side of the Velvet Underground. Tom Dougall's vocals flow on 'You Won't Be the Same' like that of Mark Gardener from Ride, before the organ gets faster and more trippy, the bass from Panda Barron more ballsy, and the guitars melt into one another. 'Join the Dots' ends the short set again, and is a perfect blend of Nugaze, Psych and Krautrock, updated to blast you into 2014. They are proof to me that new music can still be refreshing and be exciting rock and roll.
Band Links:-
http://toy-band.com/
https://twitter.com/thebandtoy
https://www.facebook.com/toy.band
Picture Gallery:-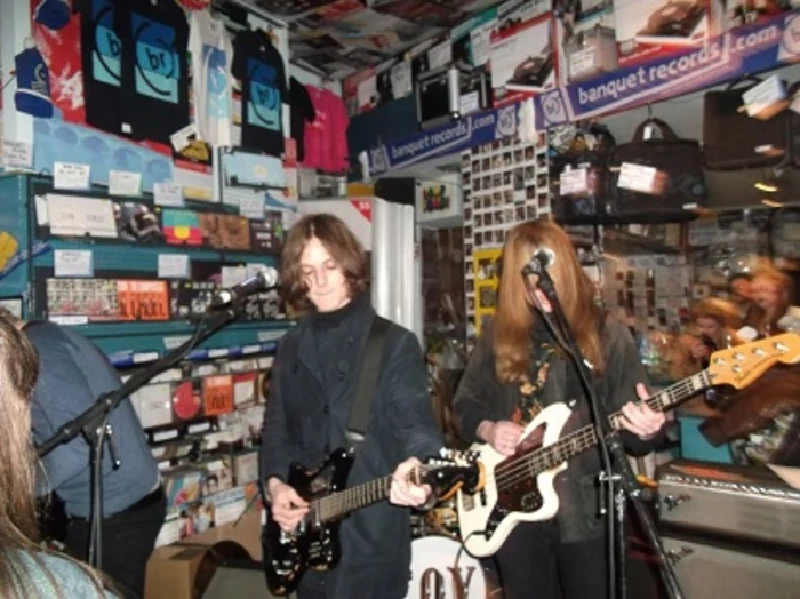 interviews
---
Interview (2012)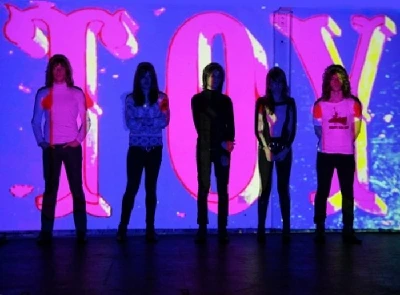 Anthony Strutt speaks to Maxim Barron about acclaimed Korg Delta led five-piece TOY's two recent singles and his band's debut album which will be out later this year.
Pennyblackmusic Regular Contributors
---