---
Miles Kane
-

Don't Forget Who You Are
published: 13 / 6 / 2013
---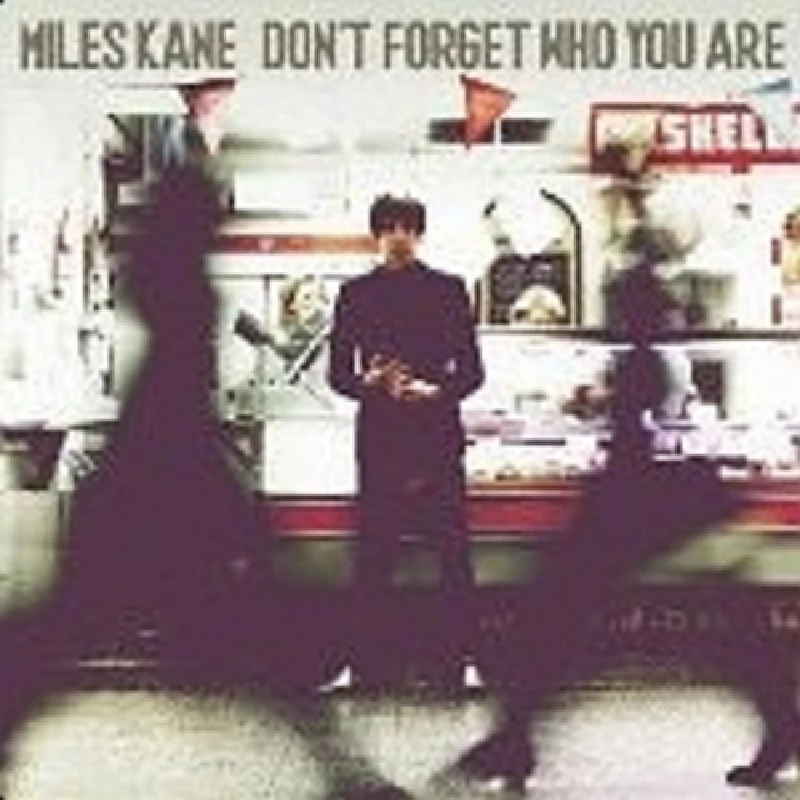 Label: Columbia
Format: CD
intro
Fine second solo album from Miles Kane, upon which he has co-written songs with Paul Weller, Andy Partridge, Ian Broudie and Guy Chambers
Miles Kane delivers the goods with his long awaited sophomore effort. The riffs in 'Taking Over' is a great way to open an album and it makes me think the former Rascals frontman has been away for far too long, which is a big compliment considering his debut album 'Colour of the Trap' only came out in 2011 and between that he's released an EP and toured considerably. For this album the Squirrel from the Wirral smartly acquired the songwriting skills of such talent as Paul Weller, XTC's Andy Partridge, Ian Broudie who also produced the album and Guy Chambers, most famous for his work with Robbie Williams. Chambers for my money helped co-write the best song on the album, the Beatles-esque ballad 'Out Of Control'. Miles in interviews has said he had to whittle down thirty songs, which isn't uncommon but I just wonder if there was another strong Chambers written track he has left off for fear of coming across too poppy and mainstream. A small criticism of it is Kane doesn't seem to mind the odd dodgy lyric slipping through, "I like your style/You make me smile" from the title track being just one of many bum lines throughout. Then again you think back to some of the shockingly twee lyrics the Beatles got away with. Morrissey, Miles Kane is not. Also late on in the album there is a need for something else. A more varied song that never comes. There are a couple of slower tracks on the album but nothing that shows Miles doing anything out of his comfort zone, although 'Fire in My Heart' comes close. Across the two albums he has released now as a solo artist, I think this is a valid criticism. The positives though seriously weigh out the minor criticisms. 'Don't Forget You Are' besides a couple of duff songs is a strong pop album. Kane really has a habit of constructing melodies that stick in your head. Miles Kane as an artist is on a perpetual ascension. He's surrounding himself with talented people. You can tell he loves every second of his career and he conveys a constant need to improve. I find it completely endearing. I just hope his 'Sgt. Pepper' isn't too far away.
Track Listing:-
1
Taking Over
2
Don't Forget Who You Are
3
Better Than That
4
Out of Control
5
Bombshells
6
Tonight
7
What Condition am I In?
8
Fire in My Heart
9
You're Gonna Get It
10
Give Up
11
Darkness in Our Hearts
Band Links:-
https://www.facebook.com/mileskanemusic
https://twitter.com/mileskanemusic
http://www.last.fm/music/Miles+Kane
http://www.songkick.com/artists/3076541-miles-kane
https://www.youtube.com/user/MilesKaneVEVO
Label Links:-
http://www.columbia.co.uk/
https://www.facebook.com/ColumbiaRecordsUK
https://twitter.com/ColumbiaUK
https://www.youtube.com/user/icolumbia
interviews
---
Interview (2013)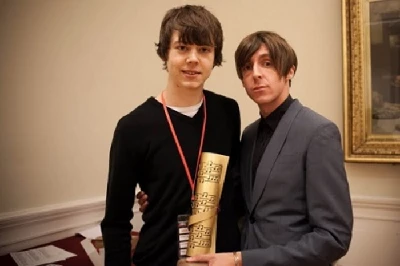 Marie Hazelwood and Harry Sherriff talk to critically acclaimed singer-songwriter Miles Kane at the Liverpool Music Awards about his award-winning second album, 'Don't Forget Who You Are'
live reviews
---
Academy, Manchester, 23/11/2018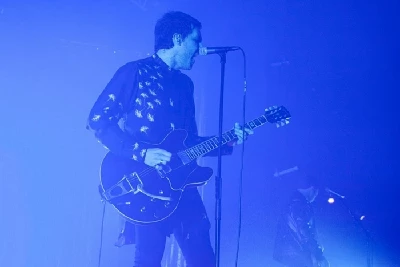 On the road to plug his recent solo disc 'Coup de Grace', Marie Hazelwood sees Miles Kane turn in an impressive, reliably crowd-pleasing set at a full to capacity Manchester Academy.
Hangar 34, Liverpool, 4/7/2018
Olympia, Liverpool, 30/3/2014
Academy, Manchester, 28/9/2013
Erics, Liverpool, 3/10/2013
Zanzibar, Liverpool, 15/5/2013
Parr Hall, Warrington, 17/8/2012
Miles Kane
Miles Kane
photography
---
Photoscapes (2018)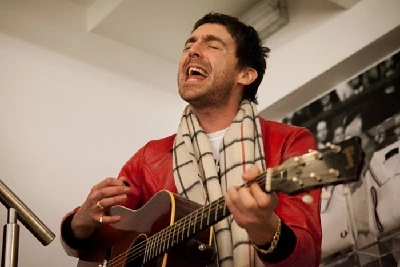 Marie Hazelwood photographs singer-songwriter and Last Shadow Puppets co-front man Miles Kane at an in-store gig at the Fred Perry shop in Manchester.
related articles
---
Last Shadow Puppets: Live Review (2016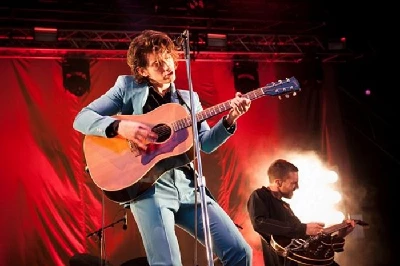 Harry Sherriff watches the Last Shadow Puppets, the side project of Miles Kane and the Arctic Monkeys' Alex Turner, play a n often surprising show at the Castlefield Bowl in Manchester to promote their just released second album, 'Everything You've Come to Expect'
Pennyblackmusic Regular Contributors
---