---
I Like Trains
-

Guildhall, Leicester, 19/10/2012
published: 29 / 10 / 2012
---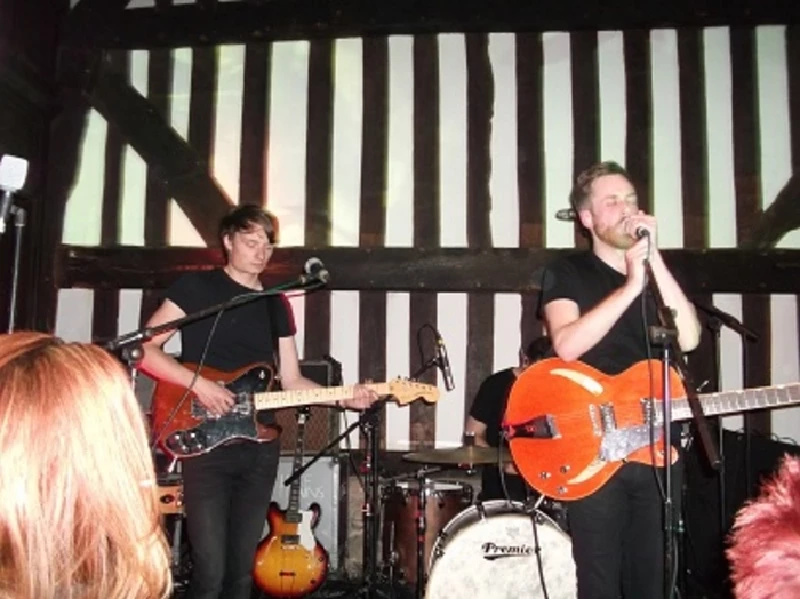 intro
Anthony Strutt finds post-rock bands I Like Trains and Her Name is Calla both on superb form as they play extended set at a show at the Guildhall in Leicester
The Guildhall is next door to the cathedral in Leicester, and the setting for tonight's gig is perfect for both the bands on the bill. Sadly Kyte, the third act who were due to play tonight, have had to pull out so we are given extended sets from both Her Name is Calla and I Like Trains. I first saw Her Name is Calla last Christmas, and I am really shocked that they are not as huge as their sound. Originally I saw them as a three piece, but tonight they have an extra bass player and second guitar player, both of whom are former members. Her Name is Calla planned on delivering their local following a set of newly-worked-upon but not-yet-recorded tracks. As the old members, however, didn't know this material, they have resorted to Plan B which is to play played older songs by the original band, which goes down just as well with the audience. Both Thom Corah and Michael Love add extra depth and soul to the band, who have an Americana sound and otherwise consists of Tom Morris (vocals, electric/acoustic guitar, piano), Sophie Green (violin, vocals) and Nicole Robson (cello, vocals). Her Name is Calla tug at your heart, shoot huge gun wounds into it and leave you bleeding on the sidewalk in massive cinemascope. They are a wonderful band that truly deserves a bigger audience than they have. I Like Trains are one of my favourite bands. In London they have lost a lot of hardcore followers, but to me their sound has expanded and they have added so much more depth to their moody soundscapes. Hailing from Leeds, they are as gothic as you can be without the dry ice or big hats that usually comes with that genre. There is a hugeness that lies deep within their sound. Most of their songs tonight come mostly from their two most recent albums, 'He Who Saw the Deep' and 'The Shallows'. Only 'Terra Nova' is played from their early days, but even in this city it gets the biggest cheer. Even a power cut refuses to give the boys room to complain as they push forward and end a blinding set with 'Spencer Perceval', a song that was recorded in Leicester. Even the ghost of Richard III, whose bones were found recently nearby, leaves tonight with a smile on his face.
Band Links:-
https://iliketrains.co.uk/
https://www.facebook.com/iLiKETRAiNSmusic/
https://twitter.com/iLiKETRAiNS
Picture Gallery:-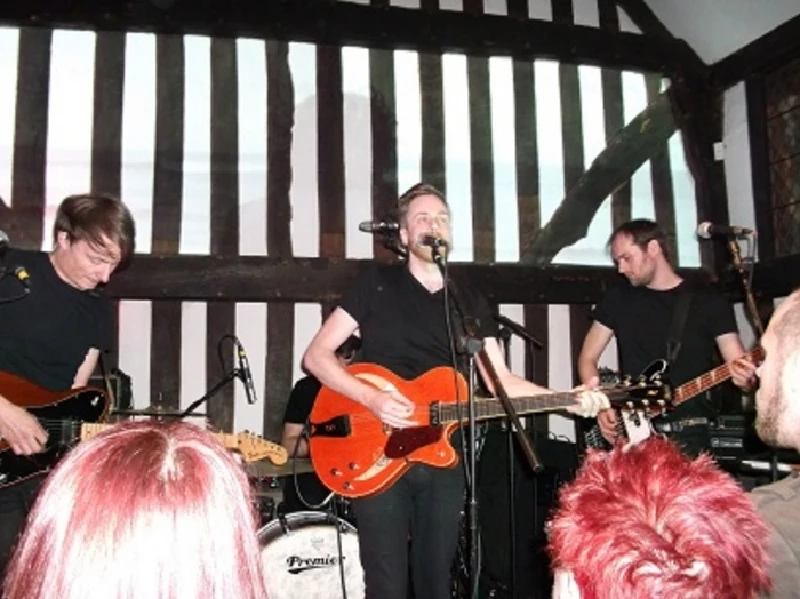 interviews
---
Interview (2020)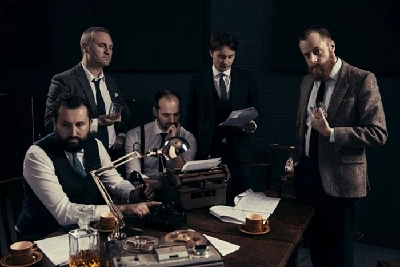 John Clarkson talks to David Martin, the vocalist and guitarist with brooding Leeds band I Like Trains, about 'Kompromat', their first album in eight years, which examines the present political situation and the manipulation of reality by politicians.
Interview (2014)
Interview (2012)
Pennyblackmusic Regular Contributors
---