---
I Like Trains
-

The Christmas Tree Ship EP
published: 14 / 12 / 2008
---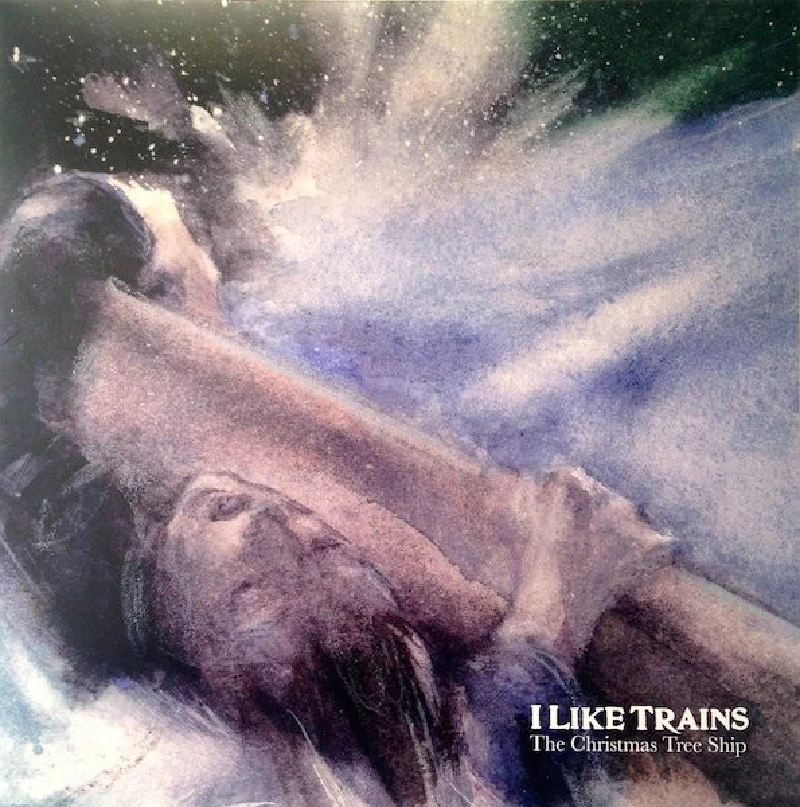 intro
Breathtakingly beautiful and surprisingly entirely instrumental Christmas EP from brooding Leeds post rockers I Like Trains
No one could ever say that I Like Trains (previously spelt iLiKETRAiNS) are predictable. The brooding Leeds post rockers' bleak and essentially atheistic depiction of life makes them unlikely contenders to write a Christmas record. Yet that is exactly what they have done with 'The Christmas Tree Ship EP'. Singer David Martin's gravelly vocals, across a mini album, 'Progress Reform' (2006), and the band's debut album proper, 'Elegies to Lessons Learnt' (2007), have shown a fascination with the often more obscure annals of history and its forgotten eccentrics, madmen and occasional heroes. One might have expected, therefore, more of the same, but across it twenty two minute running time 'The Christmas Tree Ship EP' is entirely instrumental. There is, if one reads the press sheet, a story attached to 'The Christmas Tree Ship EP', a typically black tale of a shipping boat that sunk in a storm in late November 1912 with everyone aboard lost as it tried to bring Christmas trees down Lake Missouri to sell the Chicagoans. With Martin's vocals absent , it is, however, to be imagined rather than told. Over the course of five haunting sections all recorded in one single take, and each which flows into the next, we are treated to a sublime collection of slowly mounting soundscapes, echoing orchestral washes and passages of spiralling ethereality that are far closer to classical music than anything at all to do with rock. I Like Trains have, with 'The Christmas Tree EP', taken their own blueprint, twisted it dramatically out of recognition and come up with something that is as breathtakingly beautiful as it is organic and uniquely original.
Track Listing:-
1
The Christmas Tree Ship
2
South Shore
3
Two Brothers
4
Three Sisters
5
Friday, Everybody Goodbye
Band Links:-
https://iliketrains.co.uk/
https://www.facebook.com/iLiKETRAiNSmusic/
https://twitter.com/iLiKETRAiNS
Label Links:-
http://www.fpmusic.org/
interviews
---
Interview (2020)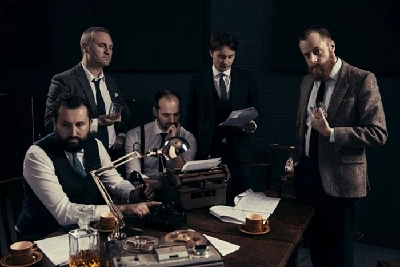 John Clarkson talks to David Martin, the vocalist and guitarist with brooding Leeds band I Like Trains, about 'Kompromat', their first album in eight years, which examines the present political situation and the manipulation of reality by politicians.
Interview (2014)
Interview (2012)
live reviews
---
Guildhall, Leicester, 19/10/2012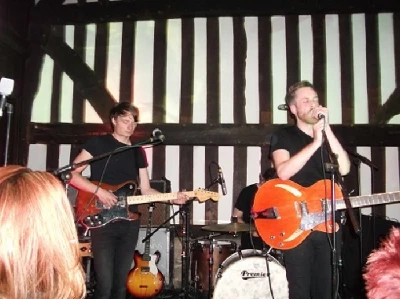 Anthony Strutt finds post-rock bands I Like Trains and Her Name is Calla both on superb form as they play extended set at a show at the Guildhall in Leicester
Pennyblackmusic Regular Contributors
---