---
published: 23 / 6 / 2012
---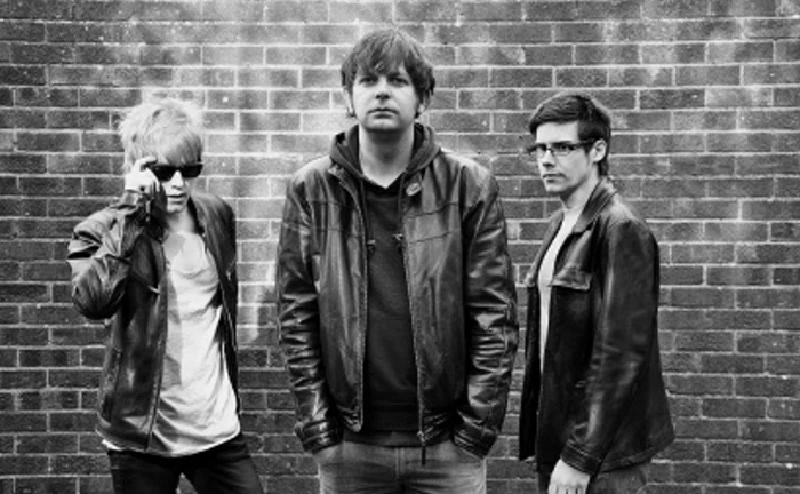 intro
Matt Bartram, the former singer/guitarist with Air Formation, discusses with Anthony Strutt his new band You Walk Through Walls and their upcoming EP 'Destroyed Places'
Matt Bartram was the former lead singer and guitarist of the Brighton-based group, Air Formation, whom opened one of the first ever Pennyblackmusic shows at The Spitz in London in 2004, Air Formation, who broke up in 2011, mostly recorded for the London-based shoegazing label Club AC30 records, and recorded five years during their eleven year history. Matt also has released three solo albums under his own name for US label Drifting Falling, 'The Dreaming Invisible' being his latest He has recently formed a new three-piece project You Walk Through Walls, whose debut EP is due out on Club AC30. In interview with Pennyblackmusic, he spoke to us about both his musical career to date and You Walk Through Walls. PB: Firstly did you make any music pre Air Formation? Why did you call it that name? MB: Before we were Air Formation we were briefly called 'b.e.a.b approved',and self-released a 7" as well as a couple of tracks on a French compilation. Both releases are very hard to find now. We were forced to change our name from 'b.e.a.b approved', and happened to have a new song called Air Formation so I chose that without much thought and we just stuck with it. PB: Your main influence was Shoegaze/Slowdive but you were Nugaze before it came fashionable, Shoegaze was cool for such a short time. What inspired you to go in this direction? MB: There was no grand plan at all…. The seeds of Air Formation's direction were really sown in around 1995 when I was recording songs at home to a cassette 4-track, trying to sound like Flying Saucer Attack, using delay pedals and feedback to drown out my bad singing. Paul, our original guitarist, joined around 1997, and he was into Slowdive (I didn't really know much about them) and was using delay pedals and other effects. I guess when his guitar parts were mixed with my noisy rhythm guitar things started becoming a bit Shoegaze, although I don't think I realised it at the time. It certainly wasn't intentional on my part. To me it just sounded loud and expansive and far better than any band I'd been in before…. PB: Did you like Shoegaze/Nugaze as a description? MB: I've met some great people and heard some wonderful bands under the Shoegaze banner, so I guess it's done me alright over the years. PB: Air Formation put out several albums and EPs, but then you changed direction and developed more of a Cure influence? Did it affect changes within the band? Did it end the band? I'm not sure we really changed direction, rather evolved. After the dust had settled from our 2007 album 'Daylight Storms', it became very apparent those sounds were not going to work a second time around, so instead of trying to go bigger we started adding more space to the sound. I also wanted to make more effort with my guitar playing and contribute more melodies, rather than just a wash of chords. So we set about stripping away the blanket of sound that might have been expected of us. Did it end the band? No, if anything it pulled us together. I feel it was our finest moment. The truth is we were never more united than we were whilst writing and recording our last album, 'Nothing to Wish For (Nothing to Lose)'. It was the only album where I sensed everyone was buzzing with enthusiasm, and where everyone worked bloody hard to put their own mark on it. It was a great way to end. PB: Most of Air Formation's catalogue was on ClubAC30 and most of your solo work has come on the US label Drifting Falling. From your point of view, is their much difference between the two? Was there any reason for not offering Robin Allport at ClubAC30 solo work? MB: Both are wonderful and both have their place. To be honest I didn't even mention it to Robin because I didn't feel it was something they'd be interested in as they tend to work exclusively with bands that are able to get out there and promote their music, something I never planned to do with my solo work. Drifting Falling tends to lean towards solo artists from a whole spectrum of musical genres, (and have released a couple of albums from the wonderful band Kontakte) and I can't think of a better home for my solo explorations. PB: What is the aim of your solo work? Is it that you just want to try something a bit different from that of the band? MB: Yeah, and it's just nice to keep being creative, exploring different ways of working and having the freedom to be more experimental. When recording these albums very little is planned in advance and I tend to work very fast with the majority of the tracks being first takes improvisations. 'The Dreaming Invisible' was written and recorded in a week. I wasn't even planning to do another album and then a week later there it was. I just loved the spontaneity of it. PB: Your new band You Walk Through Walls is also going to be releasing material on Club AC30, isn't it? MB: We're very excited be playing together and creating new sounds; we've had a great time so far. I'm also very pleased to be able to continue working with Club AC30 who have been very supportive of this new project. You can check out a couple of tracks at our Soundcloud page http://soundcloud.com/youwalkthroughwalls and get more info at our Facebook page. http://www.facebook.com/YouWalkThroughWalls PB: Why that name? MB: It was an unused song title I had, and we all felt it was a pretty power statement. PB: And any new direction? MB: I find it quite hard to be objective as it's still me writing the songs and singing, and I guess there will always be comparisons. However, from the beginning I set out to write songs that I felt were more immediate and hopefully more infectious. I've also worked on keeping the songs shorter, something that is a polar opposite to most of the songs I've written prior to this band where the temptation was to keep building and building… that has its place but we don't feel we need to do that in You Walk Through Walls, as the songs really do stand on their own. PB: How did you meet the new members of the band? James Harrison, who was Air Formation's drummer, is my brother-in-law, and I've known Harry Irving, who plays bass, for years through extended family. PB: Is this a new band because of relocation? MB: No not at all. After Air Formation ended, I felt like I needed to keep on being creative and I enjoy playing as part of a band. PB: Do you have a single or an album planned? Is there a release date? MB: We've a five track EP called 'Destroyed Places' which will be out on Club AC30 later in the summer. PB: Do you have any touring or future plans? MB: At the moment the focus is on the EP and playing some shows around its release. We're working on songs for whatever comes after but keen not to get too far ahead of ourselves. We'll be playing The Scream Lounge in Croydon on the 29th of June and The Wilmington Arms for Club AC30 on the 16th of August. PB: Thank you.
Band Links:-
https://iliketrains.co.uk/
https://www.facebook.com/iLiKETRAiNSmusic/
https://twitter.com/iLiKETRAiNS
Picture Gallery:-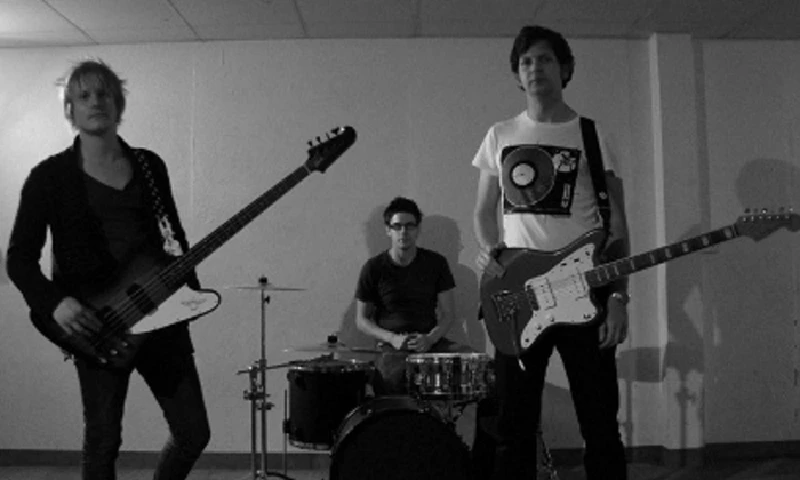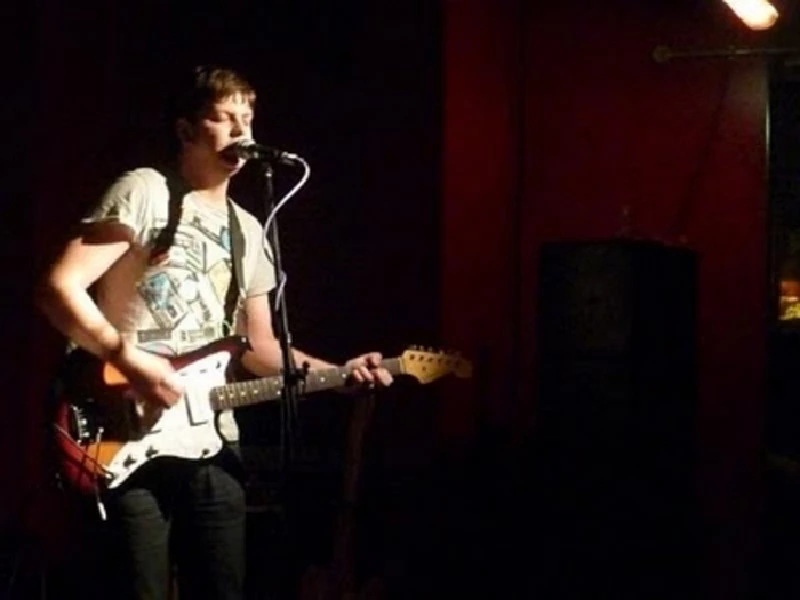 interviews
---
Interview (2020)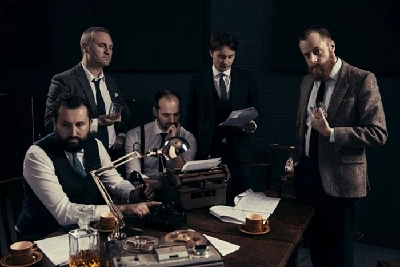 John Clarkson talks to David Martin, the vocalist and guitarist with brooding Leeds band I Like Trains, about 'Kompromat', their first album in eight years, which examines the present political situation and the manipulation of reality by politicians.
Interview (2014)
live reviews
---
Guildhall, Leicester, 19/10/2012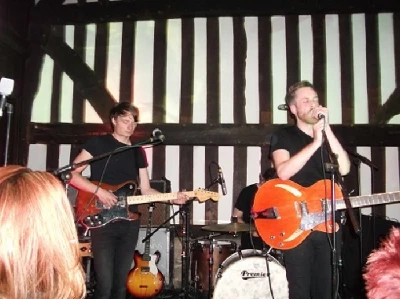 Anthony Strutt finds post-rock bands I Like Trains and Her Name is Calla both on superb form as they play extended set at a show at the Guildhall in Leicester
Pennyblackmusic Regular Contributors
---