---
published: 6 / 6 / 2014
---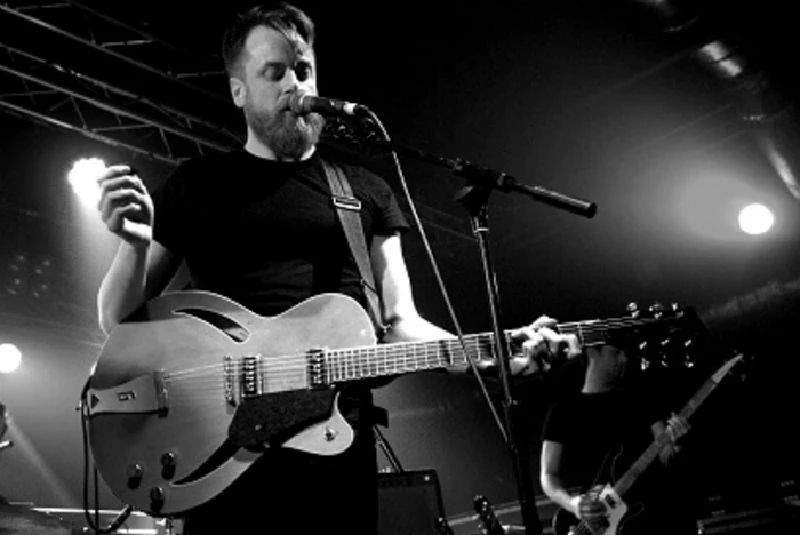 intro
Anthony Strutt speaks to Leeds alternative rock band I Like Trains about their fascination with history and lengthy career
I Like Trains are a brooding alternative rock band from Leeds. The group, who initially combined historical narratives with sweeping soundscapes, first came to public attention with singles such as 'A Rook House for Bobby', which was about 1970's world chess champion Bobby Fischer, and 'Terra Nova', about Robert Scott's ill-fated expedition to the South Pole. They eventually combined these and other early songs and demos on their mini-album,'Progress Reform' (Fierce Panda, 2006). After signing to Beggar's Banquet, they released a year later their debut album 'Elegies to Lessons Learnt', which included the ten-minite single 'Spencer Perceval', whose title character was in 1812 the only British Prime Minister to be ever assassinated. They have since gone on to release on their own I Like Trains label another two records, 'He Who Saw the Deep' (2010) and 'The Shallows' (2012). Pennyblackmusic spoke to I Like Trains where they were headlining the Handmade Festival, and talked to David Martin (vocals, guitar), Guy Bannister (guitar, synths), Alistair Bowis (bass, vocals), Simon Fogal (drums) and new member Ian Jarrod (guitar) before they played their set. PB: I Like Trains formed in Leeds in 2004. Leeds was originally known as Goth City because the Sisters of Mercy come from there. DM: Correct. And the Mission and various other Goth bands are from there too. PB: Has it still got a Goth connection? Do people still visit Leeds because of that history? DM: I think so maybe. It's not something we are plugged into. We have been adopted into that scene without being part of it, and we are fine with that. We liked our time supporting the Sisters of Mercy and we have done Goth festivals. The people are friendly and the shows are very celebratory. PB: What kind of musical scene does Leeds have otherwise? Is it home to a lot of bands? GB: There hasn't been any Stone Roses from Leeds, but there has been a lot of subculture bands. As well as the Goth bands, there have been a lot of bands like us. DM: I think it's a healthy scene. There hasn't been a household name band, but it is wide-ranging in the type of acts tht it does have. It has a lot of form. PB: How did you all meet? Were you in any previous bands? DM: This has pretty much been the first band of any of us other than Ian that has released records. We were in high school bands and jazz bands, but that has been about it. PB: Did you meet at university? DM: Guy and I knew each other from school. We grew up in the Midlands and then moved to Leeds for some action. IJ: I was in another band, Redjetson, who were from London originally and we released an album on Drowned in Sound. I remember playing on a bill in Leeds with Forward Russia!, us and I Like Trains, and thinking, "I connect with these guys," and "Wow," and then we toured together. That's how we met and then my band split. DM: You didn't get that in London then? IJ: No, not in London. We liked Youthmovies, who we at one point did a split with as well, but they were from Oxford. London is weird because there are so many bands there. DM: I think in London people in the industry make their minds up very quickly about you, and then you are on the fast track to success or for forever not. But if you are from the outside you can grow up without people watching you so much. PB: Why did you decide to call the band I Like Trains. Was it just because you liked trains? It was originally a one word name -iLiKETRAiNS- and then you changed it to a three word name - I Like Trains? Why did you decide to do that? DM: I guess it was because of that. I don't think anyone is a massive fan of our name, but in it's favour it's Google friendly. AB: We changed it from one to three words so that people wouldn't bring it up in interviews (Laughs). PB: Well, that didn't work, did it? (Laughs). You have been around for about ten years now and been on various different labels. 'Stainless Steel' was your debut release, wasn't it? DM: That was a demo release and that kicked it off for us. It wasn't originally going to be for sale, but then Fierce Panda came along and said, "Have you got anything?" and we said, "We have got this." PB: 'Progress Reform' was a compilation of your early CDRs and singles, wasn't it? DM: Yes. The French label Talitres wanted to put it out, so we put pretty much what was our full body of work at that stage with it. We didn't want to mak a full album. The artwork too had a French connection because it's a painting of the Channel Tunnel. They had the technology to build the Channel Tunnel back in the 1800s, but there were fears that the French would attack us through the tunnel. Then Fierce Panda wanted to release it too, so they put it out as well. That was the label that Redjetson were signed too as well, and that is how we met them and from there ended up touring with them. We drank and drove a lot, and wrecked ourselves at what was the start of a beautiful friendship. PB: Lyric wise, a lot of your songs were at first about historical events. Were you into history at university? It's not the usual subject matter for songs. DM: I was interested in it but I never had an obsession with it. AB: I wrote a track called 'William's Last Breath'. I discovered this story, so I thought I write about it. And then David was inspired from that into writing 'Terra Nova'. DM: 'A Rook House For Bobby' came first. At that time we were trying to write like Redjetson (Laughs). So, it came out by accident as much as anything else. It wasn't something I obsessed over. IJ: But now it's like a goldmine. DM: It set us apart straight away. PB: How would you describe your sound? DM: We don't tend to worry about how we describe ourselves. That's not our job. We are not a post rock band as we have been often described,but we have been influenced by bands that are post rock and also people like Nick Cave and Morrissey. PB: The band's sound is very cinematic. Have you ever been asked to score a film? DM: Yes, but then it fell through. It was a French film and a bit racy. We wrote some stuff that we thought they would like to use. AB. But in the end they went with some classical music. DM: I think 'Terra Nova' went onto it. It's something that I would still like to do. PB: You signed to Beggars Banquet and did one album there, 'Elegies to Lessons Learnt'. Was that a one album deal? DM: Beggars was reconstructed. AB: We had a four album deal and a Greatest Hits. DM: Beggars doesn't exist anymore. They took the American bands that were selling and moved them over to 4AD, their parent company. So, we were out on our ear. PB: While you were there, were you allowed a lot creative freedom? DM.: Yes, absolutely. GB: Our first single for them, 'Spencer Perceval', was ten minutes long. PB: There were no questions from them about it. DM: They told us, "that's fine." PB: Now you have I Like Records. Why did you decide to release it on that rather than look for another label? DM: We just felt that we needed it to happen. We learnt a lot doing it. PB: Can you describe the average I Like Trains fan? DM: There isn't one. It's interesting in Europe. There's a large Goth element. The age gap is plenty. There are a lot of older folk that know bands that we sound like and people that are otherwise tired of music now, and there are a lot of younger people too. They are smarter then your average fan. PB: Your last album was 'The Shallows'. Are you writing the new one yet? DM: We have got nothing recorded yet, but you will get a preview of some new songs tonight. PB: What are your future plans? DM: We will do a few festivals, a lot more writing and then come back with a bang. PB: Thank you. The photographs that accompany this article were taken for Pennyblackmusic by Darren Aston.
Band Links:-
https://iliketrains.co.uk/
https://www.facebook.com/iLiKETRAiNSmusic/
https://twitter.com/iLiKETRAiNS
Picture Gallery:-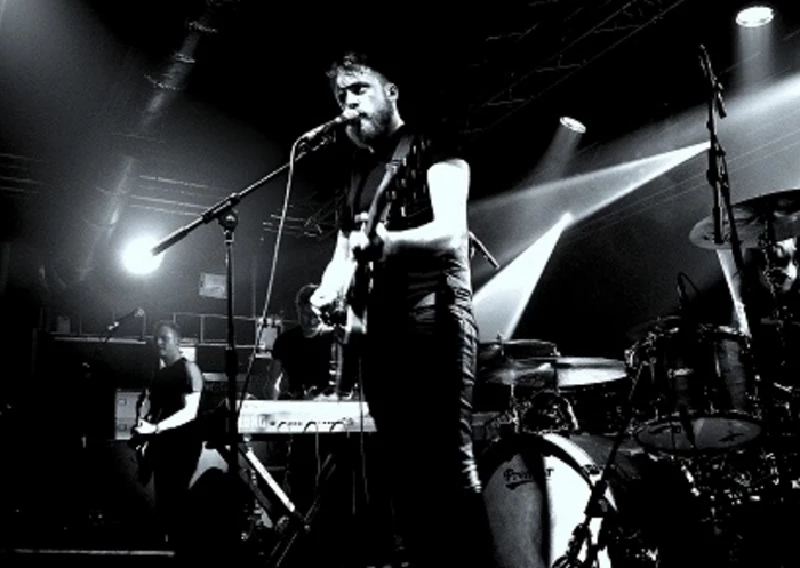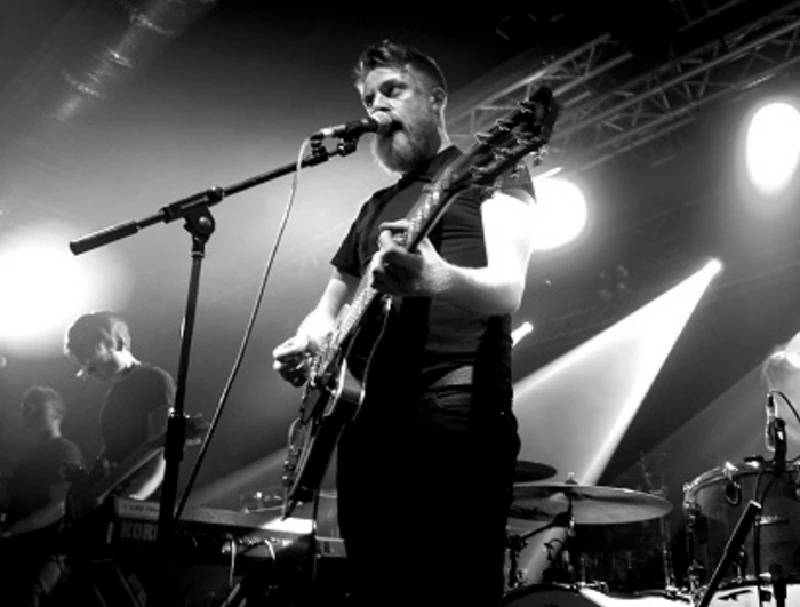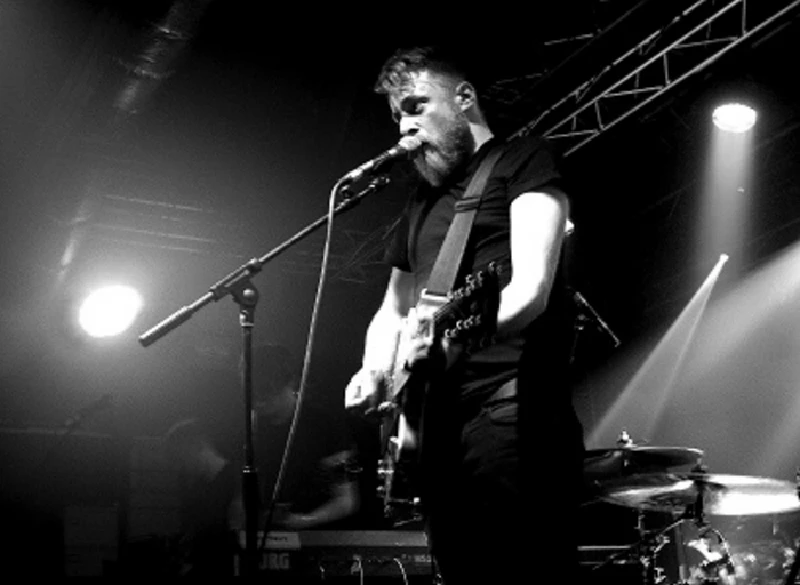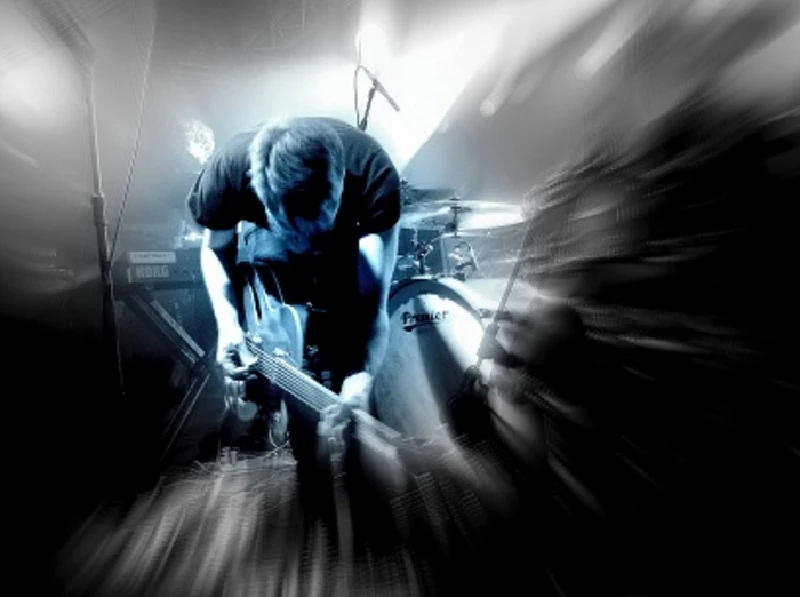 interviews
---
Interview (2020)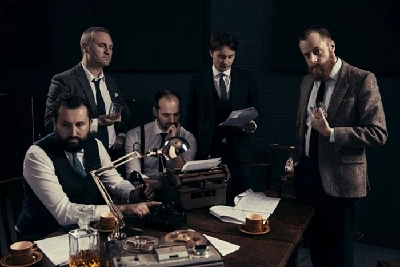 John Clarkson talks to David Martin, the vocalist and guitarist with brooding Leeds band I Like Trains, about 'Kompromat', their first album in eight years, which examines the present political situation and the manipulation of reality by politicians.
Interview (2012)
live reviews
---
Guildhall, Leicester, 19/10/2012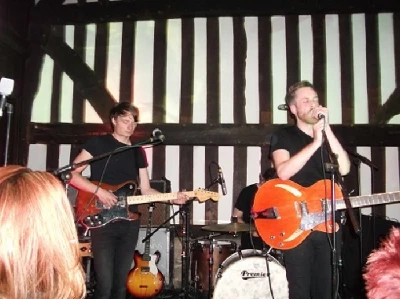 Anthony Strutt finds post-rock bands I Like Trains and Her Name is Calla both on superb form as they play extended set at a show at the Guildhall in Leicester
Pennyblackmusic Regular Contributors
---