---
published: 13 / 8 / 2012
---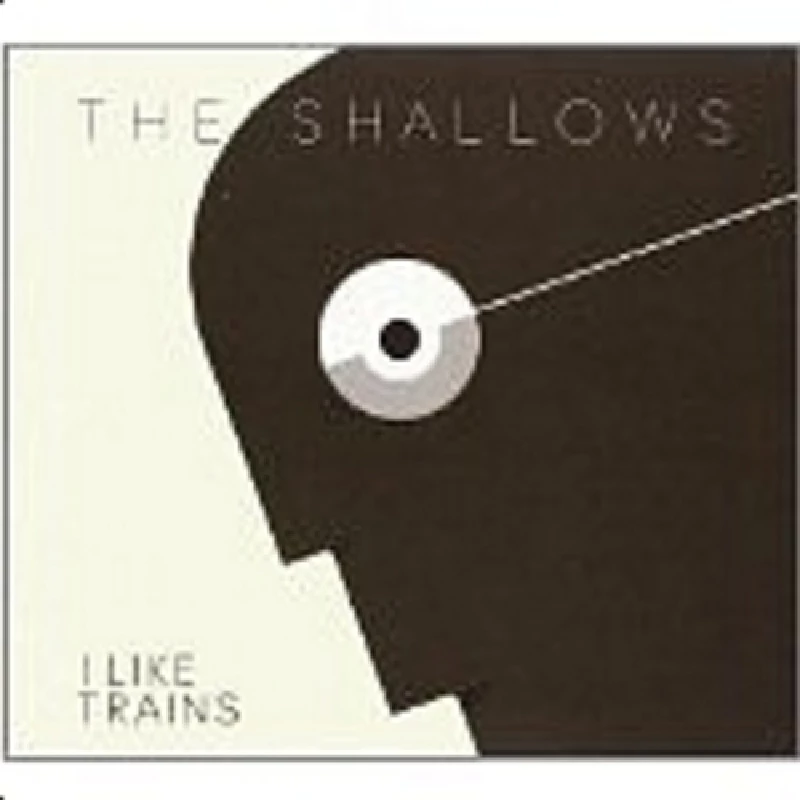 intro
Haunting third album from brooding Leeds-based post rock outfit, I Like Trains
I Like Trains haunt me, creating landscapes that make me sway and completely lose my mind to their dark and textured cinemascope world. Their third full-length album, 'The Shallows', is about their love/hate relationship with the technology that we now use to communicate and the world that we now live in. 'Beacons kicks' 'The Shallows' off. It has an electro feel, and is very 80's in its drive. David Martin's vocals are very crisp, and are almost spoken at first and then eventually sung, while musically it comes over like early Human League. 'Mnemosyne' is again slow, almost slocore, but with guitars that almost shimmer along with Simon Fogle's drums, which have a forward pushing drive to them. When it warms on up, it recalls early U2 and beats them at their own game. The title track is slow and edgy, with shimmering chilling guitars that gradually work up to a cinemascope-like landscape that fills up th whole space and entertains everything between both of your ears. 'Water/Sand' is again slocore, and Alistair Bowis's bass and the drums match the syrup-like vocals, all of which flow over you like water over sand. It is reminiscent of classic Echo and the Bunnymen in its moodiness. 'The Hive' jangles its way into your soul. Its flow-like liquid poetry, word after word, gently rub shoulders with music that matches its elegant pace. 'The Turning of the Bones' is slowly roasted, while its drums patter alongside a harpischord and its vocals slowly pour out their sad tale. 'Rekjavik' washes over its listener like an electronic Slowdive. As the landscape opens up, the screen widens its picture. 'We Used to Talk' has a dark bass line, and Guy Bannister's guitars jangle crisply.'In Tongues' closes the album, starting off like Tindersticks, before becoming more electro almost like Soft Cell, before returning to a slocore Tindersticks sound. Another fantastic album from Leeds finest sons.
Track Listing:-
1
Beacons
2
Mnemosyne
3
The Shallows
4
Water/Sand
5
The Hive
6
The Turning of the Bones
7
Reykjavik
8
We Used to Talk
9
In Tongues
Band Links:-
https://iliketrains.co.uk/
https://www.facebook.com/iLiKETRAiNSmusic/
https://twitter.com/iLiKETRAiNS
interviews
---
Interview (2020)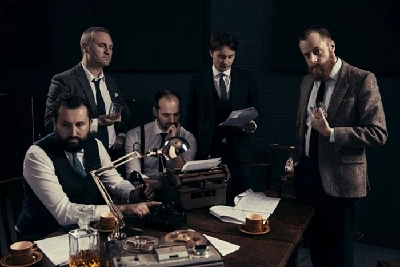 John Clarkson talks to David Martin, the vocalist and guitarist with brooding Leeds band I Like Trains, about 'Kompromat', their first album in eight years, which examines the present political situation and the manipulation of reality by politicians.
Interview (2014)
Interview (2012)
live reviews
---
Guildhall, Leicester, 19/10/2012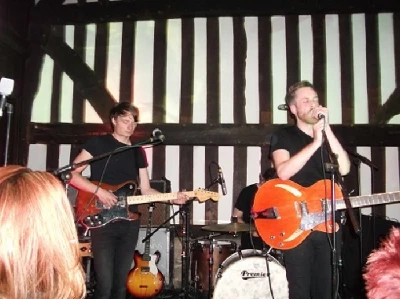 Anthony Strutt finds post-rock bands I Like Trains and Her Name is Calla both on superb form as they play extended set at a show at the Guildhall in Leicester
Pennyblackmusic Regular Contributors
---