---
published: 4 / 7 / 2012
---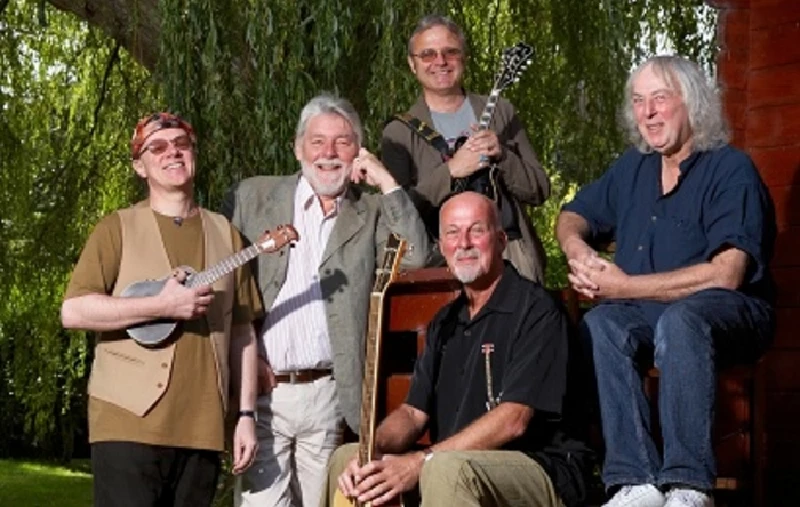 intro
Nick Dent-Robinson chats to current and ex-members Richard Thompson,Jerry Donahue and Simon Nicol about seminal folk act Fairport Convention's history, and its forthcoming 45th anniversary show at their annual Cropredy Festival
Can it really be 45 years since Fairport Convention emerged during the "summer of love" back in 1967 to create what we now know as British "folk-rock"? Championed in the early days by legendary radio presenter John Peel, Fairport Convention have experienced massive success as well as trauma over the years. There have been many changes of line-up with world class talents like Richard Thompson, Jerry Donahue and the late Sandy Denny making huge contributions along the way. But with time and maturity, stability has followed. The current band members - who include Simon Nicol and Dave Pegg from Fairport's early years - have been together since the 1990s and their musicianship is extraordinarily accomplished. The famed Fairport sound is in excellent hands. That happy mix of vocal harmony, innovative electric guitar, virtuoso violin with beautiful mandolin and flute, all underpinned by masterful bass guitar and percussion, has been delighting capacity audiences throughout Fairport's 45th Anniversary Tour. The band's vibrancy and energy level seem as high as ever. Fairport's 45th Anniversary celebrations will continue throughout 2012. And this year's Cropredy Festival - now known as Fairport's Cropredy Convention - which the band originated and still oversee and organise, will be a very special, vintage event. It will take place in Cropredy near Banbury in North Oxfordshire from 9 – 11 August. Joan Armatrading, Squeeze, Bellowhead, Dennis Locorriere and Big Country will be there with other surprise guests. And six former band members will feature alongside Fairport's current line-up. Dave Swarbrick, Maartin Allcock, Dave Mattacks, Jerry Donahue and original bassist Ashley Hutchings will be appearing plus Fairport co-founder Richard Thompson will play a headline set. So this seemed a good opportunity to talk to Fairport "alumni" Richard Thompson and Jerry Donahue as well as to co-founder and current band member Simon Nicol. They share past recollections and describe what Fairport – and the Cropredy Festival – has meant to them. "One of the remarkable things about Fairport is that we all got along together and still do," Richard Thompson reflected. "And that's a tribute to the kind of band we were. People would move on but always for musical reasons. There was an acceptance of that and they were always welcome back. Fairport always reminds me of that line in the Eagles' 'Hotel California' song - 'You can check out any time you like, but you can never leave...'. We keep on reuniting and it is always a joy to do so. Some of the anniversary shows we have come together to do were fantastic. The 40th anniversary at Cropredy in 2007 was wonderful and the 20th back in 1987 was pretty amazing too. It's funny because when we did the 20th we all thought, 'This is incredible......20 years, how much longer can we go on? There can't be many more of these!' But here we are a quarter of a century later - which seems an absolutely terrifying thought! This year's event, with six of us old hands taking to the stage, should definitely be a Cropredy to remember." "I have been reflecting recently on how it all started for me. My dad – who was a Scotland Yard detective – used to play guitar in a dance band but I don't think I learned much from him really. Though there was a lot of jazz played at home and Fats Waller was an early influence. In fact Sandy Denny, Ashley Hutchings and I all grew up in households where Fats Waller was god!" "My start on the guitar was thanks to the late Bert Weedon's 'Play in a Day' guitar book. I'd bought myself an old beat-up Spanish guitar and, with help from Bert's book, I did learn to play in a day! So, well done, Bert! The guitar was quite a sexy thing to be seen to be playing back then and I joined various bands at my school in Highgate, North London. This included one called Emil and the Detectives (after the book of the same name) with Hugh Cornwell who was later guitarist and lead singer with the Stranglers. We did R & B covers and tried to be like the Who." "By the time I was 18 I'd joined up with Simon Nicol, Ashley Hutchings, Martin Lamble plus Judy Dyble, and we were playing the London clubs and university students' unions as Fairport Convention. Even now, I think my favourite venue of all time is probably the Country Club in Belsize Park, North London which became like a home venue for us in the late 1960s. I liked the club called Mother's in Birmingham too. We soon knew many of the other bands of the time as we all shared the same booking agents. We did a lot with Pink Floyd, and with some of the psychedelic bands like Blossom Toes, the Social Deviants and the Edgar Broughton Band. It was quite a scene!" "At first we did mainly covers, but we gradually started writing more material and by the end of the 1960s I was really interested in writing songs. I wrote 'Genesis Hall' in 1969 I think. There was a political strain running through the writing in some of those early songs but peace and love were the big topics.....as they still are. These days I divide my time between touring – for almost half the year - and writing and recording. I am based in the USA now, and I was in Nashville last week recording a new album." Richard Thompson was made an OBE last year. He has won many awards for his song-writing in recent years and past albums have been nominated for a Grammy. His songs have also been recorded by artists as diverse as David Gilmour, Alison Krauss, the Corrs and Bonnie Raitt. What are his favourite cover versions? "Tom Jones has just recorded my song' Dimming of the Day' and that's suddenly become a favourite. My pick of Fairport tracks varies day by day. Probably today I'd choose 'The Deserter'." And does Richard have lessons from his long musical career to pass on to younger musicians? "Well, I do think it is important to be artistically fulfilled. But my career has been a long and very slow learning curve, with a relative lack of commercial success and a kind of gradual back-door success achieved in the end by sticking to one's principles and goals, just hoping people will eventually notice. I don't feel I had a choice with that....it is just the way I am. I wouldn't necessarily recommend it though! So my advice would be that if you think you can be commercially successful, do it - and become principled later! That might be an easier way to go!" When I speak subsequently to Jerry Donahue - who joined Fairport Convention as a guitarist soon after Richard left the band in the early 1970s - he agrees with the wisdom of Richard's advice. But he makes another point. "Many of us tend to focus too much on emulating someone whose style or ability really impresses us. But in this business to make it big you must develop a degree of uniqueness and not just be seen as a lesser version of your hero. Everybody can achieve that uniqueness. But the way to do it is to draw inspiration from a wide range of artists and a variety of musical genres. Never be imprisoned by a favourite....keep looking around, keep learning. That's the way to become special, to eventually get noticed." I ask Jerry about his own musical influences. "I was raised in Los Angeles, and didn't come to the UK until the early 1960s after my mother married my English stepfather when I was 14. Before that there had always been music in the house because my dad was a saxophonist and later a band leader who had worked in many iconic US bands – including with Tommy Dorsey, Benny Goodman, Harry James." "I had taken piano lessons from a young age. But then, just after I'd started learning guitar, my dad took me to hear the guitarist Gerry McGee play in a club on Sunset Strip called The Sea Witch – which featured in the TV show, '77 Sunset Strip'. Well, Gerry McGee was just amazing. He was ripping and bending strings like I'd never heard. He was emulating the banjo technique of Earl Scruggs. My dad introduced me to him and he agreed to give me guitar lessons. Gradually I picked up on some of Gerry's technique and to this day I still use that. So he was a huge influence. I also liked Amos Garrett, Chet Atkins and Duane Eddy." "Then, when I came to live in England, I enjoyed the Shadows and later I admired the playing of Albert Lee who'd become a good friend by the 1970s. I had met Albert and many more big names – The Beatles, the Who, the Kinks, the Bee Gees, Eric Clapton, so many others – because I had a great job working at the Selmer Musical Instrument Showroom in Charing Cross Road at the heart of London's Tin Pan Alley. I was a guitar salesman. Sometimes I would work with the shop's guitar repairer redesigning Fender Stratocasters and Telecasters many times over, customising guitars for our famous rock 'n' roll clientele. All the biggest names in UK rock were in and out of that shop constantly. It was a fantastic networking opportunity for a young guitarist!" "Later it was through Albert Lee that I came to join Fotheringay with Sandy Denny, Trevor Lucas and Pat Donaldson," Jerry explained. "Albert had been involved initially, but he felt the band wasn't quite right for his playing style and he suggested me. Eventually that experience working with Sandy Denny led to me joining Fairport Convention. Though, when I had first seen Fairport some years before, I had been very unimpressed with them. They were still at the start of their learning curve then and just doing covers. They made a poor impression. But they were very different by the time I joined them 4 or 5 years later, much more accomplished." "My favourite time with Fairport Convention was our first tour of New Zealand. Our manager chose to fly us there with PanAm, but the flight was a very slow one with lots of stops. Booking us on that plane was a mistake – but one I'll always be grateful for as I met my wife who was a stewardess on that flight. She left at Beirut but not before I had her phone number - so I found my wife and have my daughter thanks to Fairport Convention and that long journey. I also loved New Zealand. The festival we played there – the Ngaruawahia Festival – was very special and the venue is the home of the Maori King. That has to be my favourite venue anywhere." "There have been some great times at Cropredy too. I always associate it with happiness in rain and mud. No open-air British music venue can ever achieve true rock or folk credibility unless it has enjoyed bad weather and a bit of mud! I really enjoyed the 1982 Cropredy. I think there were nine of us including Trevor Lucas. It was a wonderful event. I was last there in 2008 and I am really looking forward to this year's festival. Cropredy does have a unique atmosphere; there really isn't anything quite like it anywhere else, and it is always wonderful to meet up with the band again - and with some of the fans who have been so loyal down the years." "I've recently been doing a tour called The Lady which is an homage to Sandy Denny. The idea is to show the breadth of Sandy's music – so we had a range of female singers from various genres like Maddy Prior from Steeleye Span, Thea Gilmore and P.P. Arnold. I'm also involved in producing an album from the tour. I do a lot of producing these days from my base in the USA. In fact I seem to be as busy as I've ever been. But I will always find time to come back for Cropredy...not long now until the 50th anniversary! Though 45 years is worth a big celebration." "Yes, 45 years is quite a milestone," agrees Fairport co-founder Simon Nicol, when I speak to him. "But Fairport don't intend to rest on our laurels. We are a band that always looks to the future. The key to our longevity is live performance. We prefer being out there in front of an audience. Our festival at Cropredy each summer plays a role in sustaining us as a band. It is a highlight of so many people's year because it has a great feeling of continuity with a wide spread of ages and people from all kinds of backgrounds and different nationalities. But we always ensure there is something new and fresh. And I know this year's Cropredy will be especially memorable. The villagers enjoy the event and feel a big part of it too – which is important. It wouldn't be right to just impose 20,000 visitors on a small rural community without the conscious support of the locals." "Of course it is not mandatory to have a knowledge of Fairport's history to enjoy Cropredy. For me Fairport is a band that never really thrived on highlights. We didn't really have too many moments in the commercial sunshine. There was no multi-platinum album. But in retrospect that's been a huge blessing because being denied the fruits of big commercial success has given us a powerful reason to carry on doing what we do. If you've had a great moment of glory, there's the danger that everything after that will be seen as a failure.....a doomed attempt to return to the summit of past success. The Fairport career pattern has been more of a flat-top plateau - and I like that. The music was my hobby, the hobby became a job and the job became a career. We still enjoy what we do and we keep looking forwards. We respect our history but we don't trade on it." What are Simon's early recollections of Fairport? "I always remember practising at my parents' house which was called Fairport. My father was a GP, and had his practice there in the family home on Fortis Green in Muswell Hill, North London. The house is still there. You can see it on Google Earth! Sadly my father died before the band enjoyed any success. He was an accomplished piano player who loved music and, though he and mum would have preferred me to have had the security of a proper profession, I know he'd have appreciated that I've made a career from music. One of my earliest recollections is him taking me to see Duke Ellington at The Astoria in Finsbury Park. The sound of the big band just blew me away." "Later a major influence was Bob Dylan. I loved his early albums. They opened the door for me into a world of music that had real meaning, and was more than just something to dance to or a three minute pop tune. Bob Dylan's lyrics were powerful; they could unite young college students with the politically dispossessed and that was different. Of course we were all learning in those early days; we still are. With music you never stop learning. I developed my guitar skills standing next to Richard Thompson while he was still learning himself." "When I look back now I do appreciate how lucky we've been. I don't think the band has taken any serious wrong turns. We never went bankrupt, and we've survived many decades of inevitable change in what has now become a branch of the fashion industry. By the punk era we were already in the 'Where are they now?' file. But, by becoming independent of the mainstream music business, and autonomous, we have survived. The present music scene is very different with the craze for quick celebrity and so-called talent shows with so much emphasis on image, presentation and immediacy. In those TV shows it is hard to see much musical originality. But I don't despair because a few of the participants will have long-lasting talent. And real talent will always win through eventually. People like Amy Winehouse or Adele." "One of the wonderful things at Cropredy is that there are always talented performers who most of the audience don't know about. And every year there will be at least one of those people who, within ten minutes, the whole festival will be in love with. I have no idea who it will be this year. You can never tell. But everyone we choose to perform at Cropredy has one thing in common. They are all capable of really turning heads." "I am hugely proud to play a part in that process. It truly is a wonderful event. I would say to everyone, if you have never been to Cropredy do get there this year, have fun and make lots of friends. You will really surprise yourself. Cropredy is just so different from any other music festival and once you've been, you'll always want to return." For information about Fairport Convention and this year's 45th Anniversary Cropedy event visit www.fairportconvention.com. News of Jerry Donahue's tours/albums is at facebook.com/jerrydonahuemusic and Richard Thompson's website is www.richardthompson-music.com. The last photograph of the Cropredy Festival was taken by Ben Nicholson.
Band Links:-
http://www.fairportconvention.com
https://www.facebook.com/Fairportofficial/
https://twitter.com/faircropfest
https://en.wikipedia.org/wiki/Fairport_Convention
Picture Gallery:-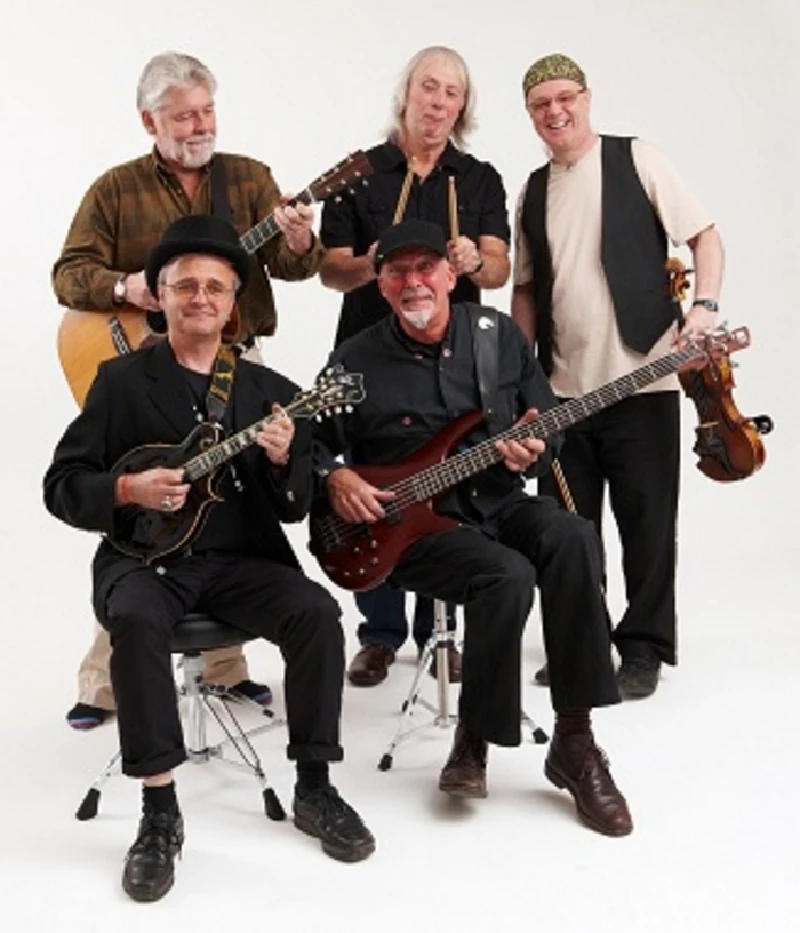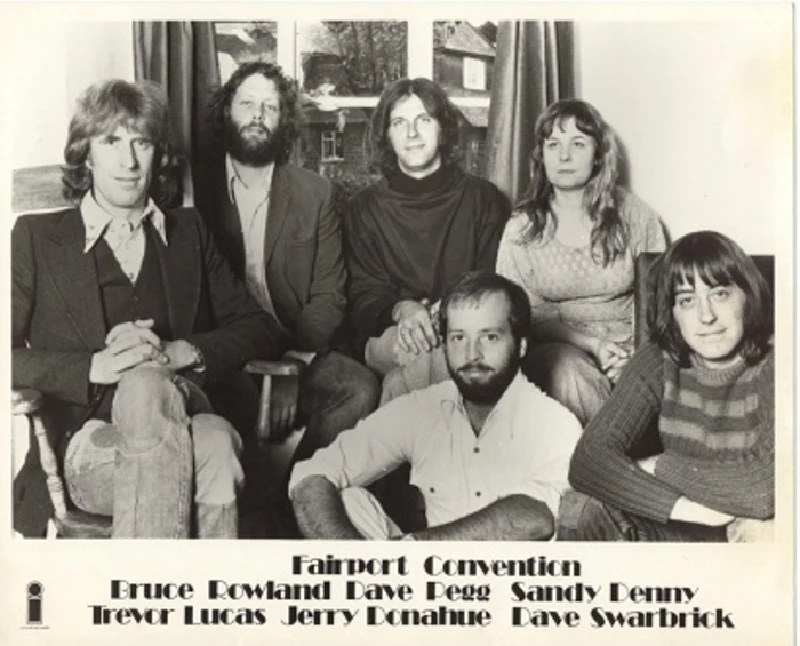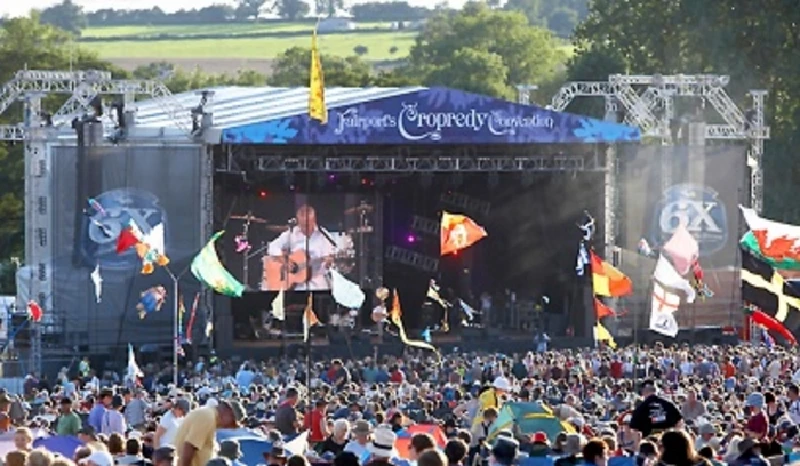 Visitor Comments:-
574

Posted By: Tony Chapman, Costa Blanca Spain on 22 Jul 2012
Yes i,ll be flying in from my home in the sun for a great weekend and for a change a chance of rain!!! Looking forward to bumping into old friends in the Red Lion and the Bassenose pubs and turning the clock back 30 years ..may it long continue..
---
live reviews
---
Cropredy, Oxfordshire, 7/8/2014...9/8/2014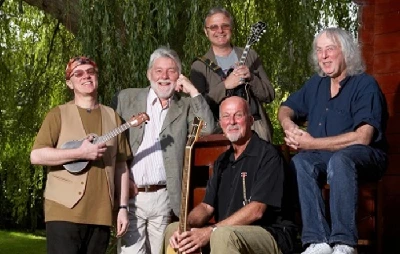 Nick Dent-Robinson enjoys this year's Fairport's Cropredy Convention, which as well as Fairport Convention also saw sets from Chas 'n' Dave, Marillion, Steve Hackett's Genesis Extended and remarkable Welsh singer-songwriter Deborah Rose
favourite album
---
Rising for the Moon (2013)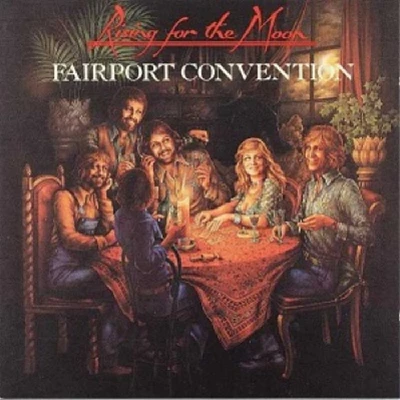 In our 'Re:View' series, in which our writers look back on classic albums from the past, Andy Cassidy examines Fairport Convention's 1975 album 'Racing to the Moon', which was the last of their albums to feature Sandy Denny and which has just been released in a new double CD edition
reviews
---
What We Did On Our Saturday (2018)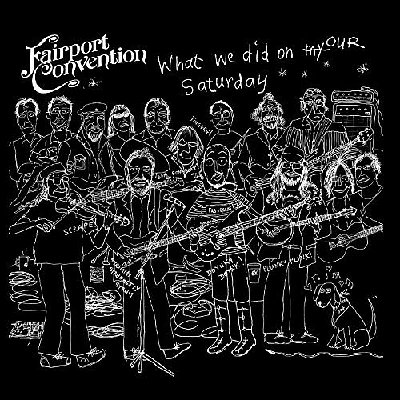 Enjoyable career-spanning live album from influential folk act Fairport Convention recorded last year during their fiftieth anniversary at their annual Cropredy Convention in North Oxfordshire
Live 1974 (2016)
related articles
---
: Profile (2021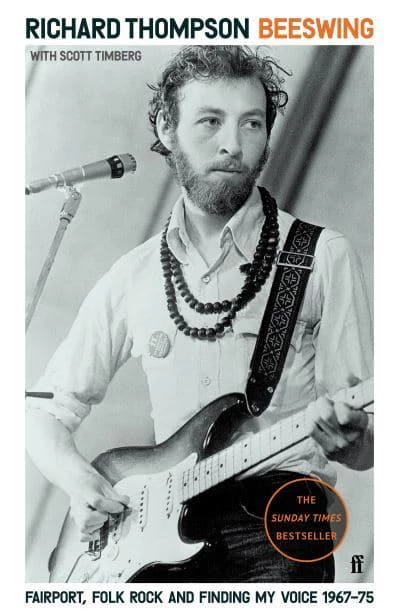 Nicky Crewe finds that the eagerly anticipated memoir from Fairport Convention co-founder Richard Thompson is a beautifully written and evocative reminder of a memorable time in his life.
Dave Swarbrick: Interview (2014)
Pennyblackmusic Regular Contributors
---