---
published: 23 / 6 / 2012
---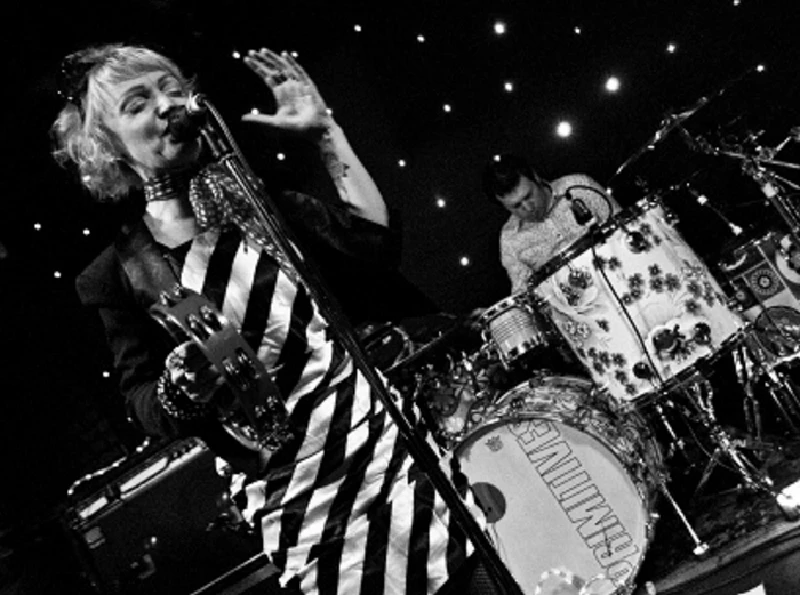 intro
Darren Aston photographs reformed 80's pop/punk act the Primitives at a show at the Liverpool Lomax
The Primitives were one of the best known pop/punk acts of the late 80s and early 90s. Formed in 1985 in Coventry, they had initial indie chart success with singles such as 'Thru the Flowers', 'Really Stupid' and 'Stop Killing Me'. In late 1987, shortly after Morrissey had named them one of his favourite groups, the Primitives signed to major label RCA. Early 1988 saw the Primitives reach national fame and plunge into the Top 5 with the classic single 'Crash'. Their debut album, 'Lovely', also went into the Top 10. The group would release several more singles including 'Out of Reach' and 'Sick of It' and another two albums, 'Pure'(1989) and 'Galore' before splitting up shortly after the release of 'Galore' in 1992. Steve Dullahan, the group's first bassist, died in 2009 and the band reformed shortly afterwards with original members, singer Tracy Tracy, guitarist Paul Court and drummer Tig Williams, all still present and Raph Moore taking Dullahan's place. The Primitives released in 2010 'Never Kill a Secret', an EP on Fortuna POP! of their own material. They also put out earlier this this year on Elefant Records 'Echoes and Rhymes', an album of covers by often obscure girl groups. They have also toured almost constantly since reforming. These photographs were taken on the 23rd May on a tour to promote 'Echoes and Rhymes' at a gig at the Lomax in Liverpool.
Band Links:-
https://twitter.com/primitivesband
https://www.facebook.com/ThePrimitivesOfficial
http://elefant.com/bands/the-primitives
http://the-primitives.co.uk/
https://theprimitives.bigcartel.com
Have a Listen:-
Picture Gallery:-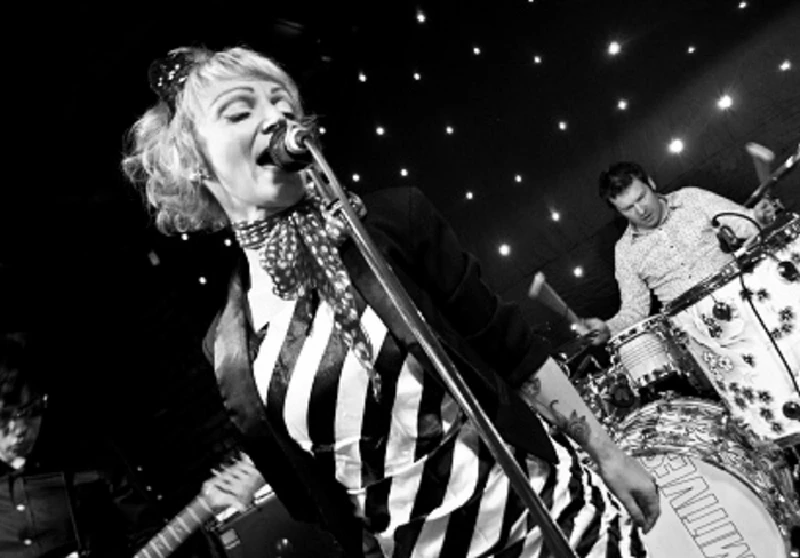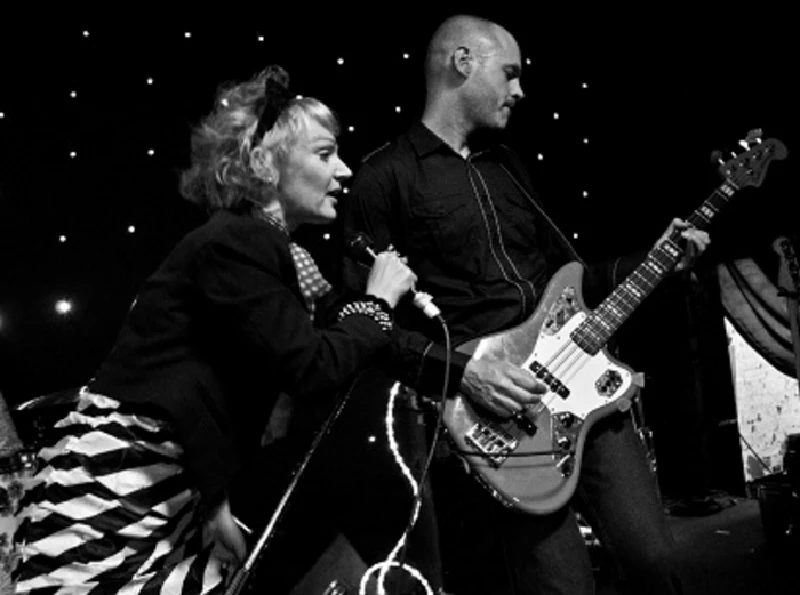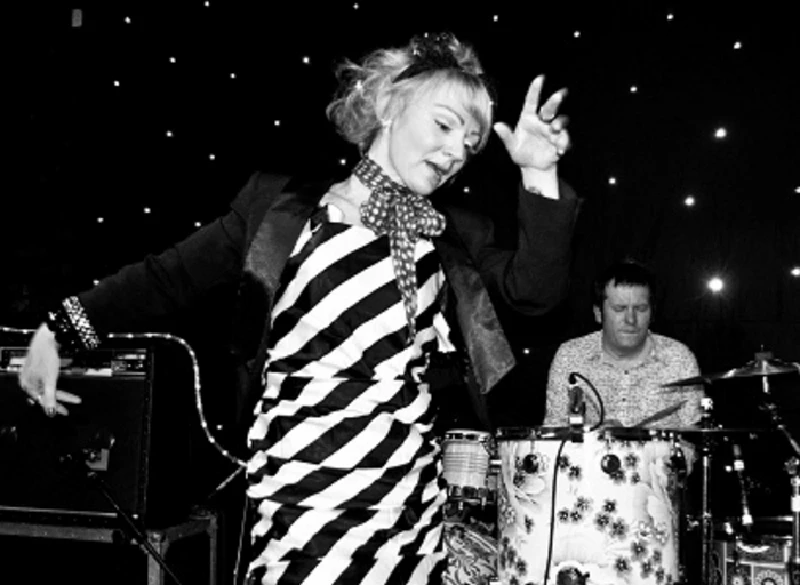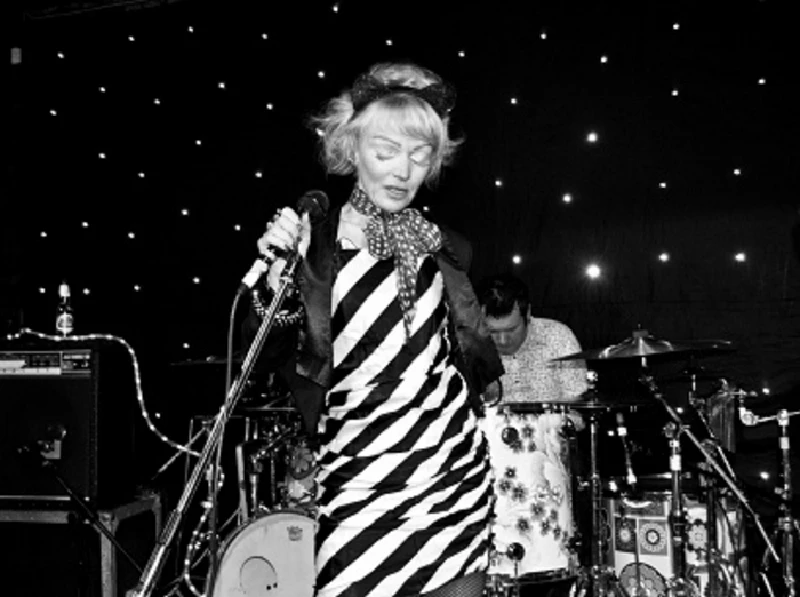 interviews
---
Interview (2021)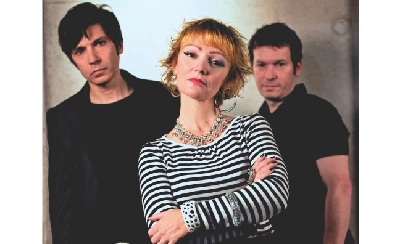 Indie pop pioneers The Primitives are currently on the road on their Electric Acoustic tour which celebrates the release of boxset 'Bloom! The Complete Recordings 1985-92'. Guitarist/vocalist Paul Court chats to Richard Lewis about the group's early days, chart success and returning to the stage.
favourite album
---
Galore (2015)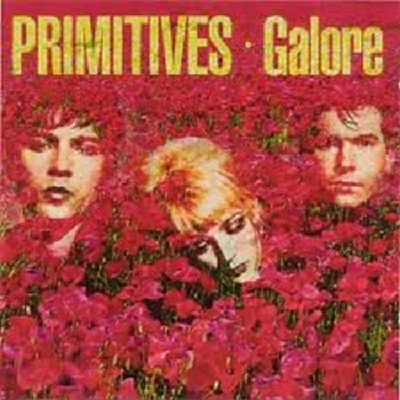 Anthony Strutt reflects on the Primitives' underrated 1991 third album 'Galore', which has just been reissued in a double CD edition
Lovely (2013)
Pennyblackmusic Regular Contributors
---