---
published: 17 / 5 / 2004
---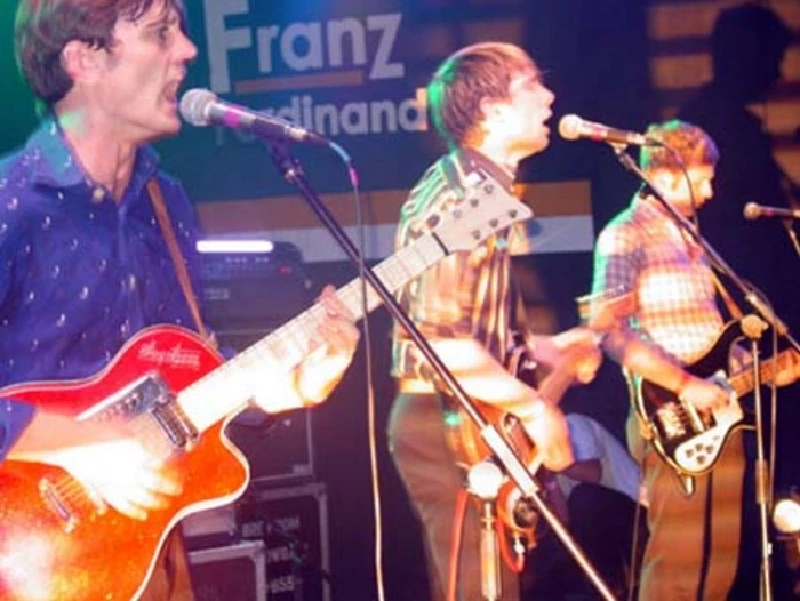 intro
With interest in them having reached fever pitch, Franz Ferdinand's first tour since they met with chart success sold out within horus of release. One of those lucky enough to have a ticket, Anthony Strutt watches the Glasgow group play a forceful set
Outside the Astoria I ask a tout how much he is prepared to pay for my Franz Ferdinand ticket. He offers me £10 and then asks me how much I want for it. I say £40. He tells me to fuck off, but I'm sure this is how much they are selling tickets for as this whole tour, Franz Ferdinand's first since they met with chart success, has sold out in mega quick time. Tickets on ebay have been selling for around £25 each. Inside it's still quite empty. After being thoroughly body searched by the heavy handed bouncers that the Astoria now employs, I check out the merchandise stall to see 18 different items of Franz Ferdinand stuff on sale. They range in price from £2 to £18 and include T-shirts, pin and metal badges, shirts, cloth bags, wristbands, lighters, shorts and underpants, all in a rich variety of colours. First on are Franz Ferdinand's mates from Glasgow, Sons and Daughters, who have songs with titles like 'Blood', 'Johnny Cash and 'Rock 'n' Roll'. The band swap instruments at almost every song, and singer Adele Bethel sounds like a cross between the Throwing Muses' Kristen Hersh and the Walkabouts' Carla Torgerson. The music combines together a 4AD and a country rock sound. Next up are Rough Trade's the Fiery Furnaces who for their live shows have expanded from a three piece into a four piece. The Patti Smith style frontwoman Eleanor Friedberger both vocally and in terms of looks grates on me and I find their whole set boring. The keyboards are quite psychedelic in a Fuzztones/Seeds way, but the music is too loud and noisy. The rest of the audience, however, eat it all up as if their life depended on it. Kids, eh? By the time the Franzs hit the stage, I want to wake up and join the frontmosh pit. From the hour they are on stage from 9.50 p.m. to 10.50 p.m., we dance, groove and have a wonderful time. Both hit singles, 'Take Me Out' and 'Matinee' are performed early. They also do a few numbers that do not appear on their self-titled debut album and which I'm not familiar with. Many of the crowd are too young to know that their riffs echo an early 80's vibe. but Franz Ferdinand make it sound fresh and very now, which is very cool. At an early stage a girl throws a bra on stage which the band all throw around and are quite amused by. After around 50 minutes they leave us and then return for a 10 minute encore. After a final few minutes of moshing we all go home tired, but happy. A great band and definetely worth the hype.
Band Links:-
http://franzferdinand.com/
https://en-gb.facebook.com/officialfranzferdinand/
https://twitter.com/Franz_Ferdinand
Picture Gallery:-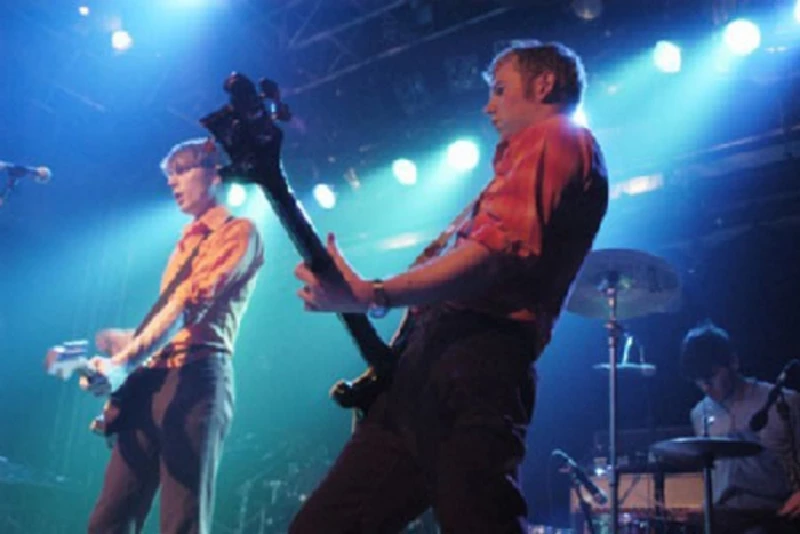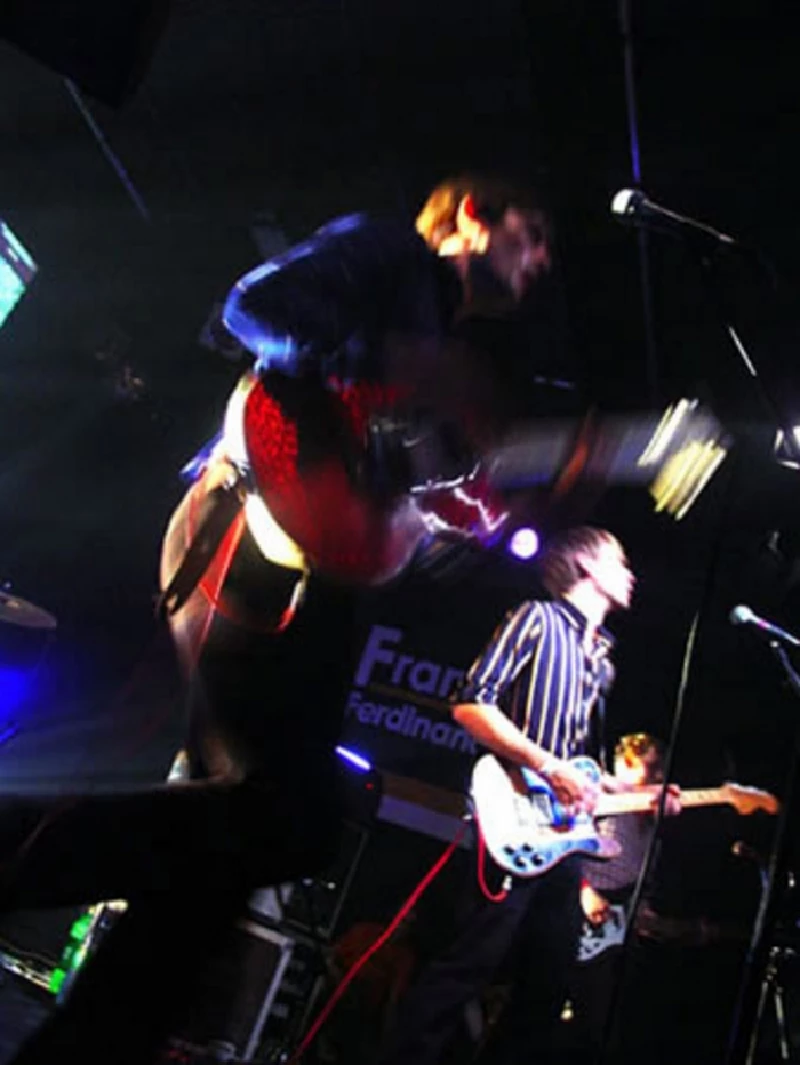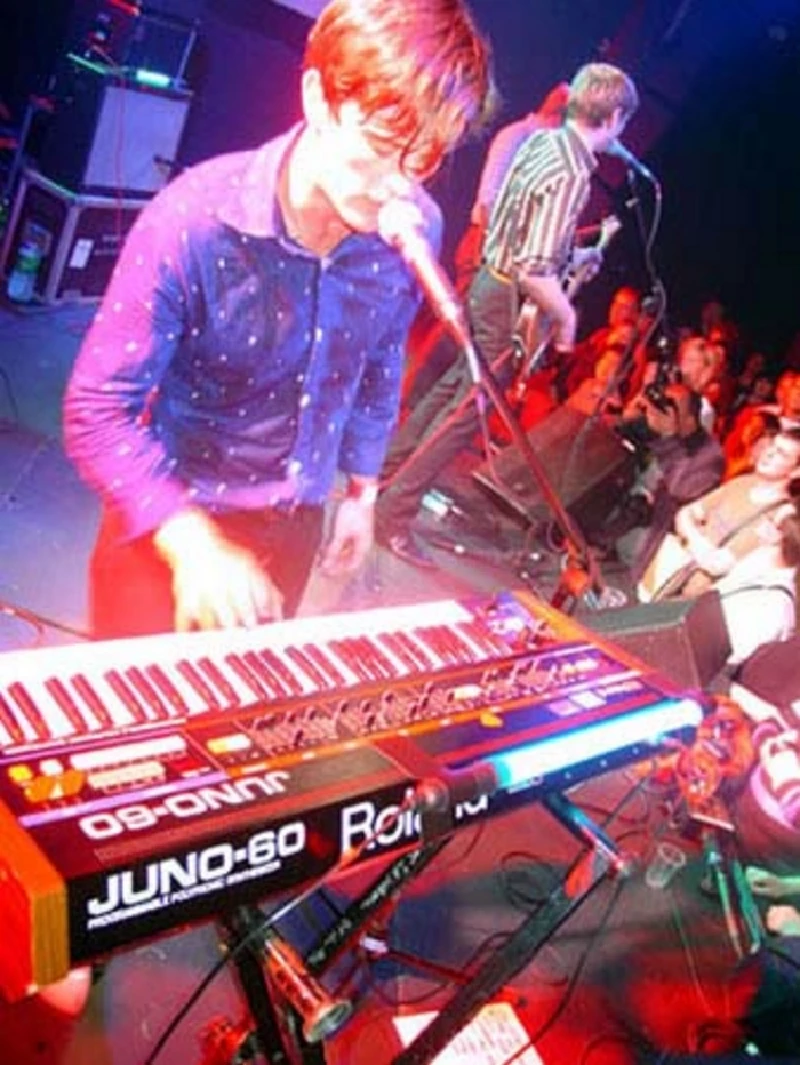 photography
---
Photoscapes (2018)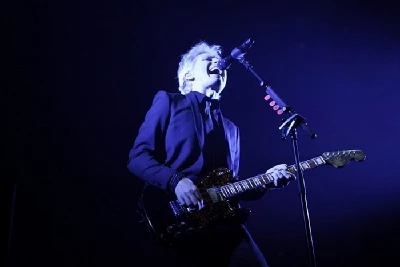 Marie Hazelwood photographs Glasgow indie/dance rock group Franz Ferdinand at a gig at the Albert Hall in Manchester, the first in a series of UK dates to promote their new album, 'Always Ascending'.
Pennyblackmusic Regular Contributors
---