---
published: 27 / 5 / 2017
---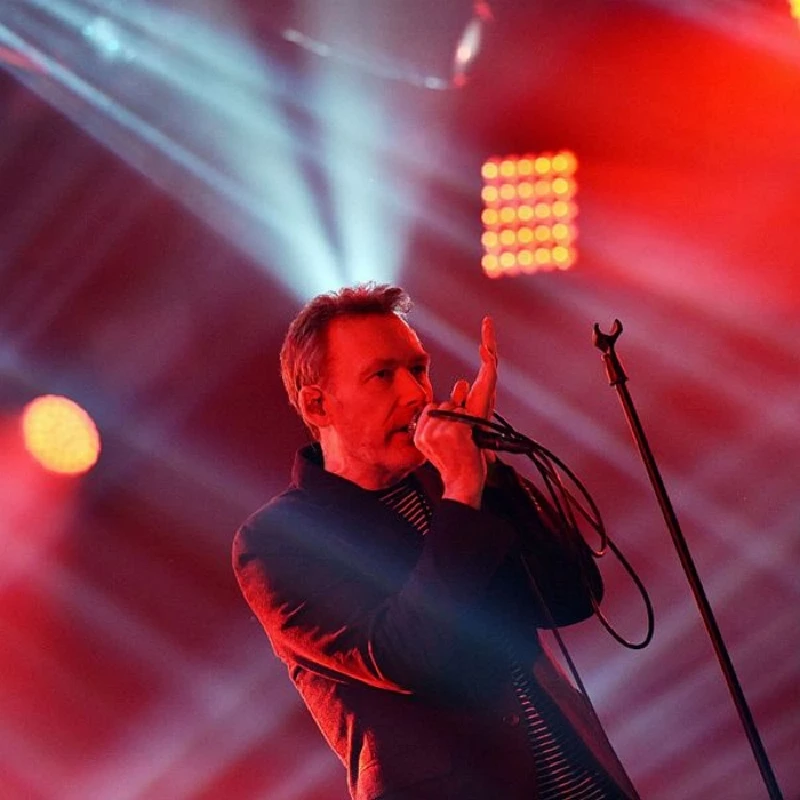 intro
Richard Lewis finds the Jesus and Mary Chain, who are currently touring 'Damage and Joy' their first new album in nineteen years, to be on formidable form at a near-capacity Manchester Academy
"I'm meant to say something amusing and charming here, but I don't really do charming," singer Jim Reid says with a shrug and something approaching a grin during a brief tuning up interlude early on in the Jesus and Mary Chain's set. True, East Kilbride's most famous sons have never been the most effusive of bands, but ten years after they initially reformed to play US festival Coachella and with several jaunts round the globe completed, the Mary Chain's trademark misanthropy must be nearing something close to enjoyment. With legions of psych/garage bands in thrall to the band's granite hard guitar textures, alternately malevolent/romantic lyrics and unabashed pop melodies have made them one of the most influential bands to have emerged from the UK. Testament to the band's enduring appeal, a fair proportion of the crowd in the near-capacity Manchester Academy don't look old enough to have been alive when the band's last album, 1998's undistinguished 'Munki' was released. Following an opening trawl through recent single 'Amputation', the band's biggest UK hit 'April Skies' is aired early doors. With solid new LP 'Damage and Joy', their first new album since 'Munki' having just hit the shelves, the disc provides ample reason for the Reids to continue, with the fuzz pop blast of 'All Things Pass' and excellent 1960's girl group inspired missive 'Always Sad' proof the brothers songwriting chops remain intact. While the all-pervasive feedback of their early gigs has long since departed William Reid still possesses a fierce guitar sound, caked in reverb and thicker than the dry ice that swirls on to the stage at regular intervals. Stood directly in front of his formidable Orange amp rig throughout the evening, his impressive now greying hair-haystack, from a distance makes him look like Buzz Osborne of grunge stalwarts the Melvins. With Scott Von Ryper of LA noir band the Black Ryder supplying additional guitar muscle, freeing up Jim to concentrate solely on singing, former Fountains of Wayne sticksman Brian Young takes what was once Bobby Gillespie's place behind the kit, powering a storming take of 'Head On' and 'Reverence' with bellicose élan. Raiding all of their back catalogue with the exception of 1994's underrated 'Stoned and Dethroned'(something that will hopefully be remedied on future tours) and the aforementioned 'Munki', 'Teenage Lust' is driven by a riff that truly deserves the description evil while 'The Living End' has lost none of its belligerent drive, screeching along like a tube train with the brakes partially applied. "This is our last song… don't worry, we can come back," Jim states ameliorating the crowd in response to a loud boo from the crowd. Key 'Darklands' cut 'Nine Million Rainy Days', opens the encore, leading into a four-song run through 'Psychocandy'. The opening drum pattern of 'Just Like Honey' is greeted with the biggest reception of the night, the track's closing credits appearance on Sophia Coppola's modern classic 'Lost in Translation' transforming the song into being the group's best known. Extended into a mini epic 'War on Peace' starts out as a languid exercise in psych rock that outdoes the Brian Jonestown Massacre at their own game before doubling in speed and blazing into a heads-down coda. Almost thirty-five years since they inadvertently created noise pop the Brothers Reid easily have more than enough left in the tank to add several years to that number.
Band Links:-
http://www.thejesusandmarychain.co.uk/
https://www.facebook.com/JesusAndMaryChain
http://jamcofficial.tumblr.com/
https://twitter.com/TheMaryChain
http://aprilskies.amniisia.com/
http://en.wikipedia.org/wiki/The_Jesus_and_Mary_Chain
Have a Listen:-
Picture Gallery:-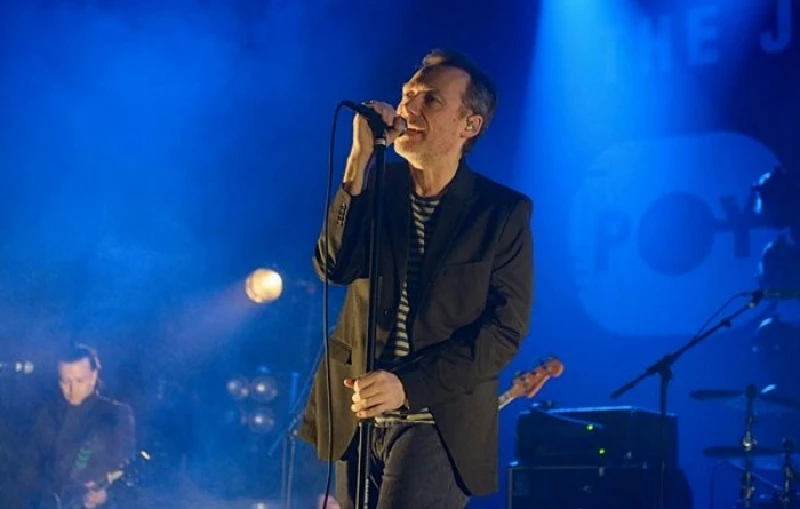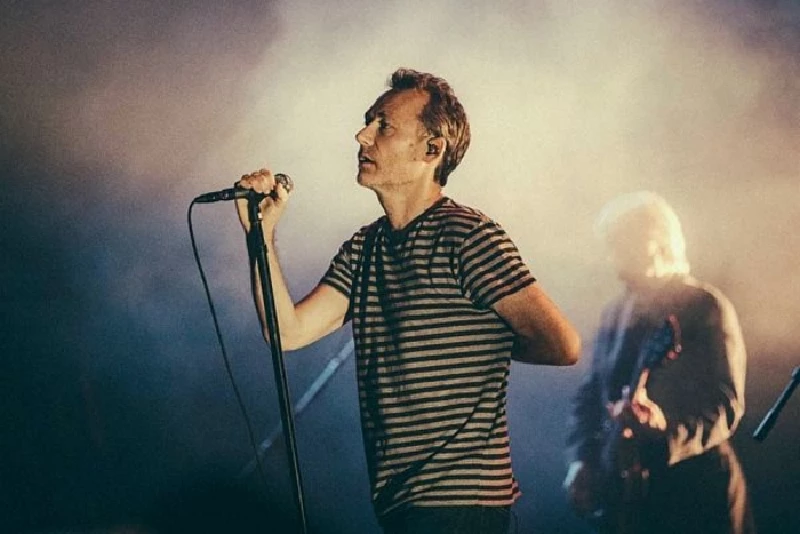 live reviews
---
Albert Hall, Manchester, 19/11/2021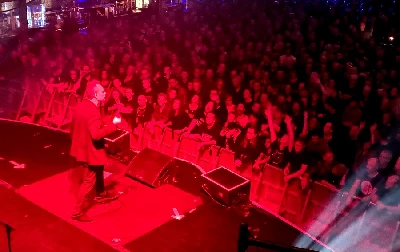 At a concert at the Albert Hall in Manchester featuring classics from their brooding 1987 second album, 'Darklands',' Denzil Watson finds The Jesus and Mary Chain rendering a refreshingly subtle and dynamic range.
O2 Academy, Liverpool, 21/9/2017
Rock City, Nottingham, 22/2/2015
Cavern, Exeter, 29/10/2005
12 Bar, London, 19/4/2004
favourite album
---
Stoned and Dethroned (2003)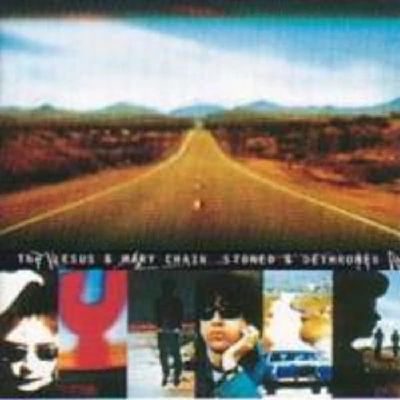 In the latest in our new 'Re :View' series, in which we look back upon albums that we feel deserve re-evaluation, Olga Sladeckova reflects upon the Jesus and Mary Chain's underacknowledged masterpiece, 'Stoned and Dethroned'
Psycho Candy (2002)
features
---
The Jesus and Mary Chain (2010)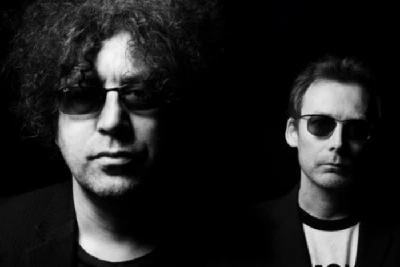 In our 'Soundtrack of Our Lives' column in which our writers describe the personal impact of music in their lives, Anthony Strutt writes of discovering the Jesus and Mary Chain in the mid 1980s
reviews
---
Live at Barrowlands (2015)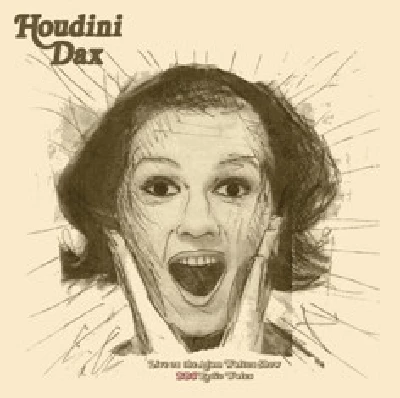 East Kilbride's finest export the Jesus and Mary Chain celebrate the thirtieth anniversary of 'Psychocandy' with an impeccably noisy live album
Pennyblackmusic Regular Contributors
---