---
published: 12 / 8 / 2015
---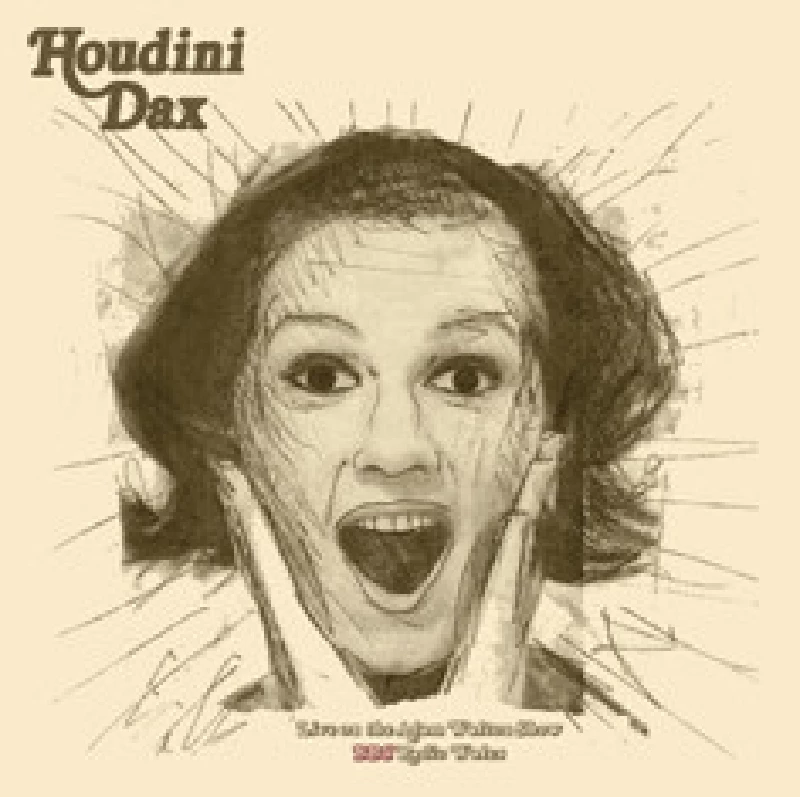 intro
East Kilbride's finest export the Jesus and Mary Chain celebrate the thirtieth anniversary of 'Psychocandy' with an impeccably noisy live album
There are two things that I love in music above everything else; noise and distortion. I also have an occasional tendency towards melody when it's done properly, so you can imagine my delight when the Jesus And Mary Chain's 'Live at Barrowlands' dropped through my letter box. 'Live at Barrowlands' finds the band celebrating the thirty year anniversary of their iconic and cult album 'Psychocandy', and comes complete with a detailed booklet for fans new or old to enjoy. The Jesus and Mary Chain play seven songs from their back catalogue then, after a "wee break" come back on and rip through the entire 'Psychocandy' in it's full, noisy, melodic glory. The Jesus and Mary Chain, led of course by brothers Jim and William Reid, have such a brilliant and devastatingly gorgeous sound and are one of the true innovators of noise pop and all that it spawned - think shoegaze, grunge etc. You would be hard pushed to find a louder band that manage to still souns so beautiful and delicate while handing out doses of tinnitus by the bucket load. Songs such as 'Taste off Cindy' and 'Just Like Honey' sound like the Ramones in a faulty blender but they are magnificent. The band sound impeccable throughout this recording. The sheer noise and feedback on tracks like 'In a Hole', 'My Little Underground' and 'Never Understand' is terrifying and liberating in equal measure, and it's this sound that made The Jesus and Mary Chain such a well-loved band 30 years ago and a continuing influence today. The collection of tunes the band play through prior to the album tracks is a good mixture of some of the band's career highlights post 'Psychocandy' including 'April Skies', 'Up Too High' and 'Head On'. While the band did always sound great on record their amped up power is perfectly cut to tape on this live recording and every single song perfectly suits the transition from 'studio recording' to 'live recording'. If anything, that extra 'natural' feedback adds to the songs. I cannot really sing enough praise for the Jesus and Mary Chain, and this live cut really backs up both their reputation and their raw and powerful sound that drips melody and coolness at every possible turn.
Track Listing:-
1
April Skies (Live)
2
Head On (Live)
3
Some Candy Talking (Live)
4
Psychocandy (Live)
5
Up Too High (Live)
6
Reverance (Live)
7
Upside Down (Live)
8
Just Like Honey (Live)
9
The Living End (Live)
10
Taste the Floor (Live)
11
The Hardest Walk (Live)
12
Cut Dead (Live)
13
In a Hole (Live)
14
Taste of Cindy (Live)
15
Never understand (Live)
16
Inside Me (Live)
17
Sowing Seeds (Live)
18
My Little Underground (Live)
19
You Trip Me Up (Live)
20
Something's Wrong (Live)
21
It's So Hard (Live)
Band Links:-
http://www.thejesusandmarychain.co.uk/
https://www.facebook.com/JesusAndMaryChain
http://jamcofficial.tumblr.com/
https://twitter.com/TheMaryChain
http://aprilskies.amniisia.com/
http://en.wikipedia.org/wiki/The_Jesus_and_Mary_Chain
Label Links:-
http://www.demonmusicgroup.co.uk/
https://www.facebook.com/DemonMusicGroup
https://twitter.com/DemonMusicGroup
https://www.youtube.com/user/DemonMusicGroup
https://instagram.com/demonmusicgroup/
Have a Listen:-
live reviews
---
Albert Hall, Manchester, 19/11/2021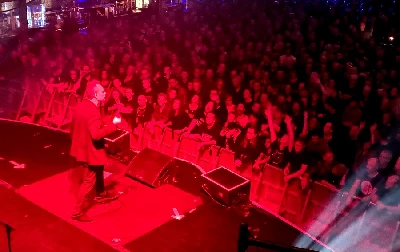 At a concert at the Albert Hall in Manchester featuring classics from their brooding 1987 second album, 'Darklands',' Denzil Watson finds The Jesus and Mary Chain rendering a refreshingly subtle and dynamic range.
O2 Academy, Liverpool, 21/9/2017
Academy, Manchester, 25/3/2017
Rock City, Nottingham, 22/2/2015
Cavern, Exeter, 29/10/2005
12 Bar, London, 19/4/2004
favourite album
---
Stoned and Dethroned (2003)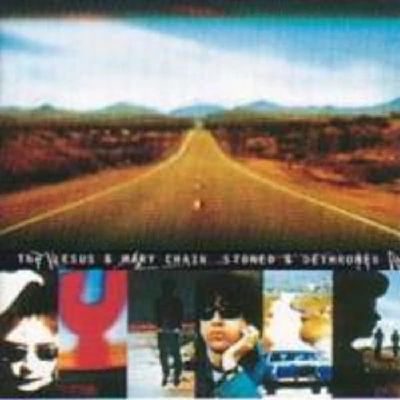 In the latest in our new 'Re :View' series, in which we look back upon albums that we feel deserve re-evaluation, Olga Sladeckova reflects upon the Jesus and Mary Chain's underacknowledged masterpiece, 'Stoned and Dethroned'
Psycho Candy (2002)
features
---
The Jesus and Mary Chain (2010)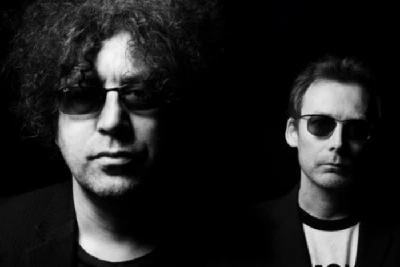 In our 'Soundtrack of Our Lives' column in which our writers describe the personal impact of music in their lives, Anthony Strutt writes of discovering the Jesus and Mary Chain in the mid 1980s
Pennyblackmusic Regular Contributors
---