---
published: 26 / 11 / 2011
---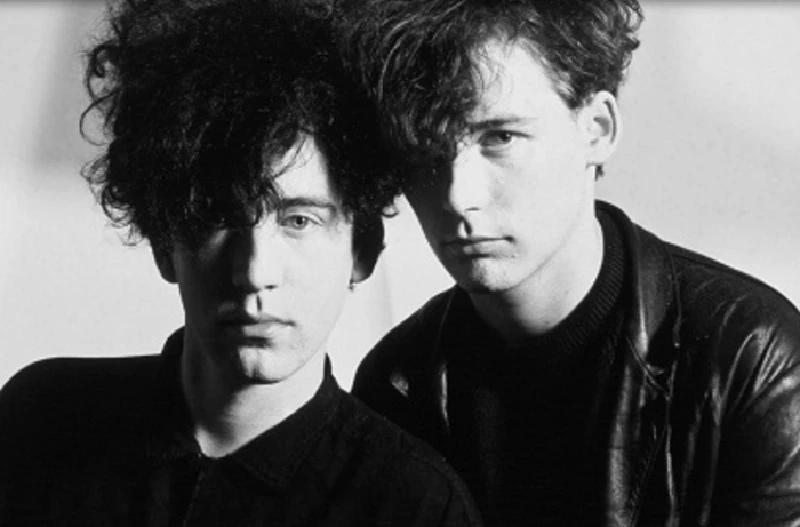 intro
With all six of their studio albums having been recently reissued, Anthony Strutt in a new series looks back on the career of Scottish alternative group the Jesus and Mary Chain and begins by looking at their first two albums, 'Psychocandy' and 'Darklands'
The Jesus And Mary Chain? What a band! They gave me so many happy memories. I sadly never saw time until 1986, which was in between their 1985 debut album, 'Psychocandy', and their 1987 second LP, 'Darklands'. That evening was a Velvet Underground tribute night which, as well as the Jesus and Mary Chain as headliners, also featured Sonic Youth, Pink Industry and the Servants, the latter of whom blew me away at the time and, if I remember rightly, featured Phil King, who joined the Mary Chain at the time of their final 1998 'Munki' album. Sadly the JAMC's reputation as bad boys was well known, and every gig after a while turned out into a riot in which they never played more than fifteen minute sets. I never got to see the band live with their first drummer, Primal Scream's Bobby Gillespie, which I of course regret now. They were the first band that made Creation Records a name, even though they left the label after their debut 7 inch, 'Upside Down' b/w 'Vegetable Man', the latter being a cover of a Syd Barratt Solo number. 'Psychocandy' 'Psychocandy' came out originally in November 1985 and was released on the newish label Blanco y Negro, which was a spin off for Geoff Travis on WEA and a major label version of Rough Trade. It gave the band a bigger budget than Creation Records could afford. The band at the time consisted of younger brother Jim Reid on most of the vocals, older brother William Reid on guitar, Douglas Hart on bass, and Bobby Gillespie on drums, the latter of whom was very instrumental in the band's early history. He got the band, which were from East Kilbride near Glasgow, their first gig in London, and passed a demo onto Creation boss Alan McGee, who signed them and became their manager. 'Upside Down' does not appear on the album, but there but were three singles from it, 'Just Like Honey', 'Never Understand', which was a powerful force in its own right, and 'You Trip Me Up', which was an anthem for the new black-coated post punk crowd. 'Psychocandy' at the time was only released on vinyl and cassette, and was not released on the relatively new format of CD until a year later. The album has since proved seminal and has influenced many bands since including of this century the Raveonettes, A Place to Bury Strangers and the Pains of Being Pure at Heart. The original album lasts 38 minutes, 55 seconds, with the new double CD remaster on Edsel/Rhino adding six B sides on the first disc, another disc of radio sessions and rarities and a DVD of film footage from the time. It was previously remastered in 2006, with the UK version cleaning up the sound but doing nothing else, In the States, it was, however, reissued, along with the Jesus and Mary Chain's other albums, as a dual disc, with the CD appearing on one side and a DVD on the other side. The original LP was recorded in Southern Studios in Wood Green in North London. 'Just like Honey', opens the album, which was the band's third and last single from the album. It opens up with Bobby Gillespie's Moe Tucker-style limited drumming, which is backed up well by Douglas Hart's mean bass. A savage guitar riff from William kicks in, adding to the beauty of Jim's rich, golden vocals. This is one of the band's finest moments. 'The Living End' is a buzzsaw classic. It is a mean killing machine of a track, while the vocals have a 'Nuggets' style /garage rock delivery. 'Taste the Floor' has a gutsy Stooges-like sound. The drums are much louder here, while the guitars have a raw powerfulness. Jim's vocals are perfectly delivered, his character in the song coming over in the song in contrastto the sound as quite shy. 'The Hardest Walk' has a much more polished sound, while 'Cut Dead' is the only acoustic track on the album, showing that the band have real beauty underneath the chaos and fury of their songs. They made their debut TV appearance with 'In a Hole', which features on the DVD disc that accompanies the new remaster. The vocals are sharp, the song fast and violent, and Bobby plays his heart out as if his life depended on it. 'Taste of Cindy' is a mid 80's dance number for the Joy Division/Goth-flavoured cool kids of the time. 'Never Understand' was issued as a single in a plain red sleeve. It is as mean and angry as the early Sex Pistols, a song about disillusionment and not fitting in, drowned in feedback. 'Inside Me' is gloomy and loud and a song about finding yourself, while 'Sowing Seeds', which inspired a fanzine at the time, sounds like a slowed down 'Just Like Honey'. 'My Little Underground' has again a dark 'Nuggets' feel with its very harsh guitars. 'You Trip Me Up' was a perfect choice as a first single on the album being loud, noisy and surprisingly sexy. 'Something's Wrong' is a moody indie dance number, while' It's So Hard', which ends the original album and is sung by William, is a perfect mix of buzzsaw guitars, bass, harsh drums and sweet hard vocals. The rest of the first CD on the new remaster adds the original B sides of the vinyl singles. 'Suck', sounds like a demo of mixed ideas and somewhat unfinished. 'Ambition' is very noisy and punky in its direction. 'Actually' is a cover of a Subway Sect song, and 'Just Out of Reach,' is dark, gloomy, edgy and full of mystery. 'Boyfriend's Dead' has a beatnik feel which is reminiscent of a raw the Seeds. 'Head 'and 'Cracked' have once more a sinister feel, the latter being especially slow-paced. The second CD of the new remaster opens with their Creation single. 'Upside Down/Vegetable Man', which was only ever issued on 7 inch in handfolded sleeves and which was limited to a thousand copies. It is very punky, which adds to its charm, while its B side, the Syd Barratt cover, is a decent tribute to the Floyd's original master of oddness. Ten Peel Session tracks follow which cover three sessions. The latter of these appeared as an extra 7 inch double pack with their 1986 'Some Candy Talking' 7 inch EP. All their BBC sessions tracks have been released seperately before on one disc, and the first 2 sessions were also released together. Nine demos follow from 1983/84 which includes the wonderful 'Up Too High', which has a Bunnymen demo like feel. The CD also includes an unreleased version of 'Never Understand', which, while not as sharp as the released version, is still pretty strong. 'Jesus Fuck', which closes the album, was a B side that the employees at the record plant refused to press at the time. It is pretty raw, walls of Spector like feedback, over which Jim sings, "Jesus fuck" followed by "Cunt, cunt, cunt" over and over again. It was understandable that it was banned really. 'Darklands' 'Darklands' was originally released in August 1987. There were three singles from the album. ' April Skies' was released in April and its video directed by Jim Reid had Jesus on a cross shooting at people with a gun, It was their biggest hit ever, getting to number 8 in the UK charts. 'Happy When It Rains' followed in August while the title track was released in October. 'Darklands' was a very different kind of record to 'Psychocandy'. In the same way that the Velvet Underground followed up 'The Velvet Underground and Nico' with 'White Light/White Heat', it was a big leap forward in progression. 'Darklands' was recorded as a two piece, with assisted drum machines replacing a real drummer, but the band did employ new members for live work. The drum machine on their live dates caused lots of problems for the band. William takes the lead vocal on three numbers, while Jim sings the rest. The original album lasts just under 36 minutes. The title track, which is sung by William, kicks it off. Like the rest of the album, it is a much more mellow affair letting you hear the beauty of the words, the gentle paced guitar lines and mostly the true strength of the songs. Yes, there were songs under the feedback. It is a moody track, but a beautiful one too. 'Deep One Perfect Morning' follows. It is so slow that it could have been picked up by Radio 2, but their name was such hot news at the time that that was never going to happen. It is country-ish without actually being a country number. 'Happy When It Rains', the second single, was an indie hit everywhere and in student land, and also reached number 25 in the mainstream charts. 'Down On Me' is moody with an aggressive gritty feel. 'Nine Million Rainy Days' is a downer number sung by William with a drum machine drive to it, which gives a dance alternative beat to it. 'April Skies' was absolutely massive at the time, giving the band their only appearance om 'Top of the Pops'. Thy had hits afterwards but because of their inherent shyness they were not BBC TV friendly. They were also awful at miming so they were never invited back. Whom said doomsters can't be happy and write happy tunes? It is a surprisingly upbeat song full of fire and an indie anthem to this day. 'Fall' is the track on 'Darklands' closest to 'Psychocandy', but is again without the feedback. 'Cherry Came Too' is a homage to the Velvet Underground. Almost a love song, it could have appeard on their third 'Velvet Underground' album. It is summery and full of joy. 'On the Wall' is very slow, a moody William song, which picks up paces and is beautifully played and arranged. 'About You' closes the original album, A lovely song, it is acoustically played, gentle and remains one of their best ever songs. The bonus tracks on the first CD start with 'Some Candy Talking', the EP that filled in the gap between 'Psychocandy' and 'Darklands'. The title track was also included on the original issue of 'Psychocandy' when it finally appeared on CD for the first time, which was a mistake because as a mellow number it doesn't fit the album's pace and breaks the album flow. 'Taste of Cindy' appears in a stripped down from and was recorded at a 1985 Peel session. 'Psychocandy', which never appeared on the album of the same name, is again very mellow, while 'Hit', the final song from 'Some Candy Talking', has more of a feel of the 'Psychocandy' album, and is one of the last of their really discordant numbers. The album finishes with two radio sessions recorded within days of one another for Janice Long and John Peel. The second CD features B sides and outtakes while the DVD captures videos from the period and TV appearances of the time.
Band Links:-
http://www.thejesusandmarychain.co.uk/
https://www.facebook.com/JesusAndMaryChain
http://jamcofficial.tumblr.com/
https://twitter.com/TheMaryChain
http://aprilskies.amniisia.com/
http://en.wikipedia.org/wiki/The_Jesus_and_Mary_Chain
Have a Listen:-
Picture Gallery:-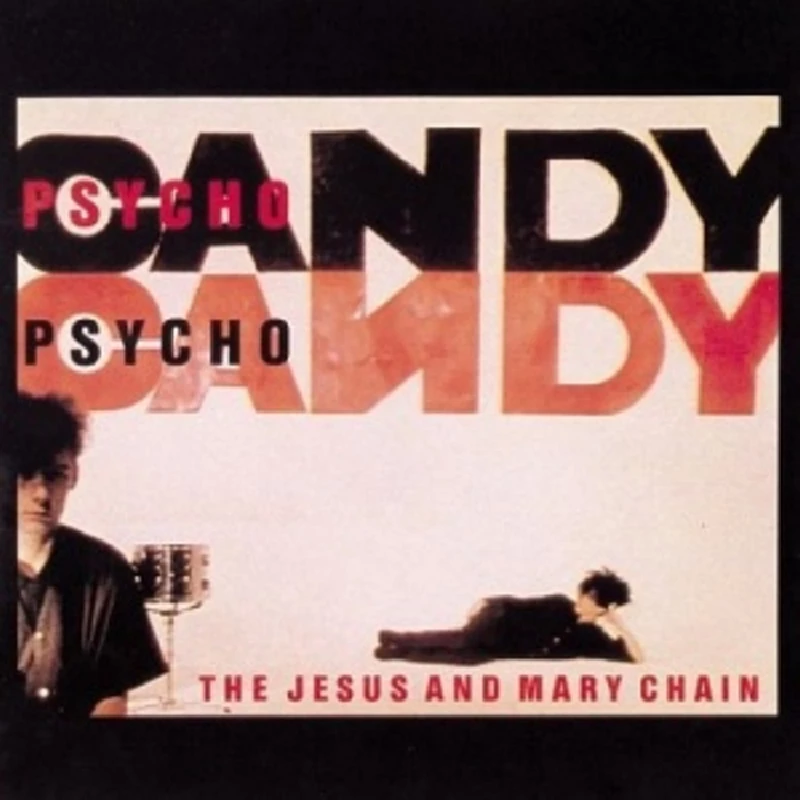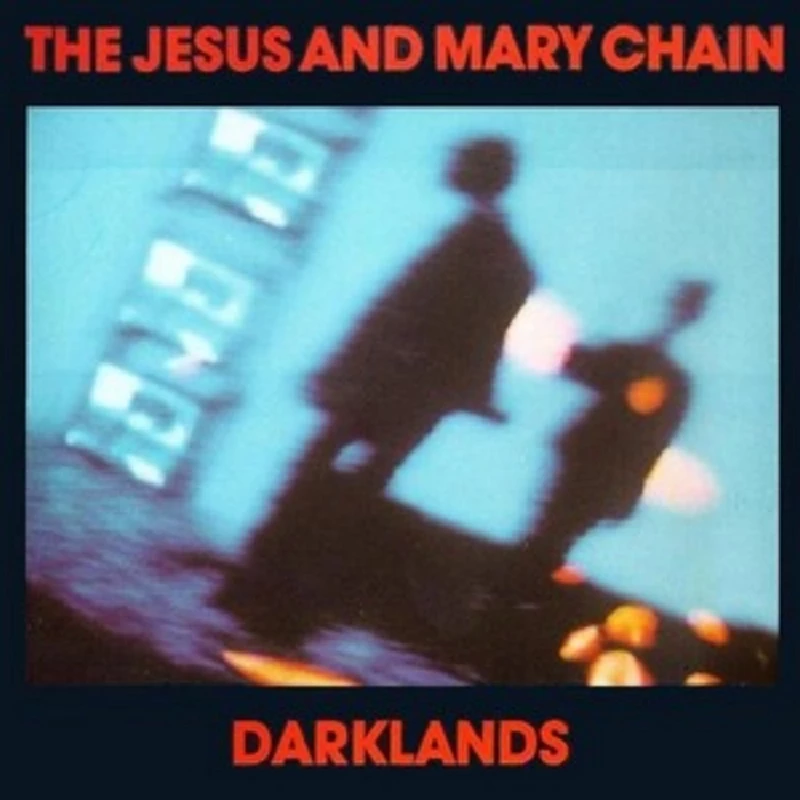 live reviews
---
Albert Hall, Manchester, 19/11/2021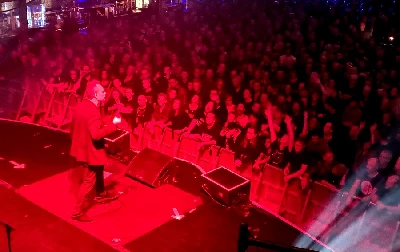 At a concert at the Albert Hall in Manchester featuring classics from their brooding 1987 second album, 'Darklands',' Denzil Watson finds The Jesus and Mary Chain rendering a refreshingly subtle and dynamic range.
O2 Academy, Liverpool, 21/9/2017
Academy, Manchester, 25/3/2017
Rock City, Nottingham, 22/2/2015
Cavern, Exeter, 29/10/2005
12 Bar, London, 19/4/2004
favourite album
---
Stoned and Dethroned (2003)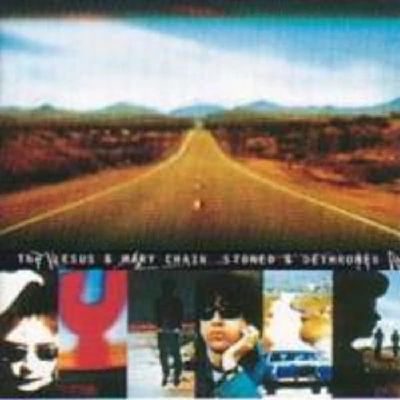 In the latest in our new 'Re :View' series, in which we look back upon albums that we feel deserve re-evaluation, Olga Sladeckova reflects upon the Jesus and Mary Chain's underacknowledged masterpiece, 'Stoned and Dethroned'
Psycho Candy (2002)
features
---
The Jesus and Mary Chain (2010)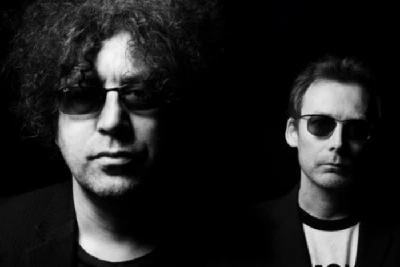 In our 'Soundtrack of Our Lives' column in which our writers describe the personal impact of music in their lives, Anthony Strutt writes of discovering the Jesus and Mary Chain in the mid 1980s
reviews
---
Live at Barrowlands (2015)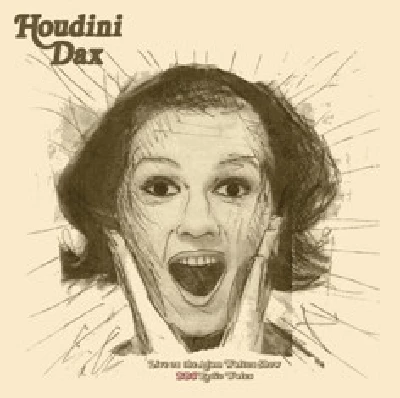 East Kilbride's finest export the Jesus and Mary Chain celebrate the thirtieth anniversary of 'Psychocandy' with an impeccably noisy live album
Pennyblackmusic Regular Contributors
---