---
published: 27 / 8 / 2012
---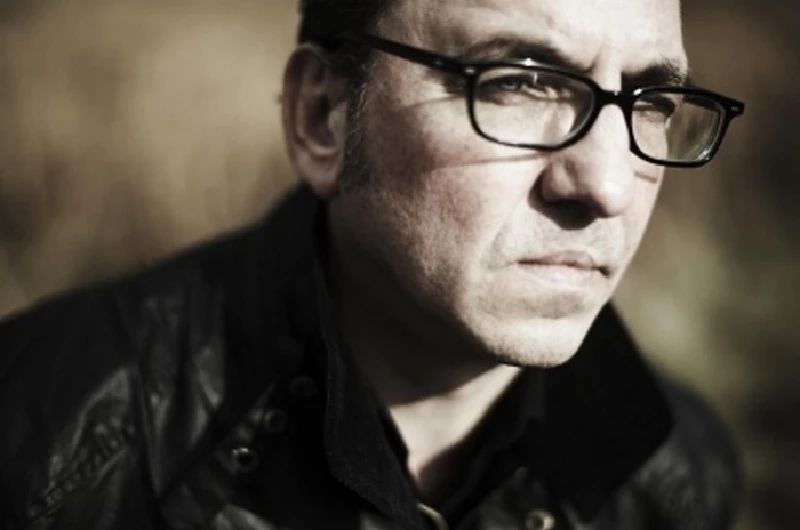 intro
Much acclaimed singer-songwriter Richard Hawley speaks to Denzil Watson about his recent 'Standing at the Sky's Edge', and the influence of his native Sheffield on his music
He has been described as the Roy Orbison of Sheffield. His album 'Coles Corner'was nominated for the Mercury Music Prize in 2006, narrowly loosing out to fellow Sheffielders, the Arctic Monkeys, leading Alex Turner to famously declare, "Quick, call 999. Someone's just robbed Richard Hawley." He is also a massive fan of the condiment know as Henderson's Relish and his home city that manufactures it. We could only be referring to one artist here and that is the Steel City's bequiffed singer-songwriter, Richard Hawley. He has now established himself as one of the UK's most critically acclaimed musicians since his decision to launch a solo career after the demise of former Brit-pop fringesters, Longpigs, back in 2000. Hawley produced three well received albums for Setanta Records, before moving to EMI off-shoot label Mute, where he has flourished both creatively and commercially. After a couple of relatively low-key years since his 2009 sixth studio long-player, 'Truelove's Gutter', 2012 has seen Hawley firmly back in the musical saddle and return with his seventh and most successful album to date, 'Standing at the Sky's Edge'. When Pennyblackmusic caught up with Richard prior to his imminent UK tour, he was, unsurprisingly, in relaxed and entertaining form. PB: It has been nearly three years since your last LP. There is quite a lot of lead time with records these days, isn't there? RH: Yeah. I remember when my dad was recording in the 60s (His father was a local guitarist and session musician, who played with both John Lee Hooker and Eddie Cochran-Ed) and he said you'd just literally release an album and you would go on tour and they would want another one. So sometimes you would release three or four albums in a year. It was mad. I don't know, I think I could keep up! PB: For me 'Standing at the Sky's Edge' is a brave record as, sonically, it's quite a big departure from your previous albums. RH: I guess so. Live we have got quite raucous, at times. I just wanted to capture that side of myself. It's a bit like catching lightning! It was quite tricky to bottle that. PB: I remember listening to the lead single 'Leave Your Body Behind You' on 6Music. They didn't say who it was initially. and I remember thinking, "This sounds like Arctic Monkeys a little bit". RH: I'd probably alter that question and say they sound a little bit like me! (Laughs) PB: Well, they're certainly starting to look like you. RH: (Laughs) Yeah. PB: It is a very psychedelic album, isn't it? RH: Yeah, but you have to be careful with that word. It's fine to use it in the true meaning of its sense. The trouble with that word is that it has been misused, and dare I say it, been "bastardised". It's been cheapened into something like "Wooo, wacky wigs, crazy glasses and look at my flares". And a psychedelic experience, of which I've had many in my life, is something that should be a life-changing event, not just one where you are dressed like Janice Joplin at the office party. PB: It also sounds like the album has been written in a really organic way. RH: Yes, it was. It was [recorded] mostly live. That was something I really want to get back to. We've turned into a pretty good live outfit. Me and Colin [Elliot] and Shez [Sheridan], Deano and Johnny. And we were very tight at the end of the 'Lady's Bridge/Truelove's Gutter' period and I wanted to utilize that and not just let that slip away. The songs that I wrote around that period of time were written in a very organic way. I write in my head. I don't actually pick up a guitar very often and then write. PB: It' is also quite elemental, isn't it? There are lots of references to sunlight, winter and woods. RH: Hurray! Someone's got it! PB: Perhaps 'back to nature' is a bit of a cliche, but it's very earthy. Is earthy the right word? RH: Yes, I think so. Living in Sheffield, it is a city, obviously, but it is very easy to connect with nature here. I'm a city boy and I was born in the centre of the city in Pitsmoor/Burngreave. About as close as you can get. But it was always quite easy to get connected to nature because we've got all the rivers and canals. PB: There are lots of arteries of green isn't there? RH: There are huge arteries of green. The city's fathers and mothers were so clever, and they were very generous as well as it was a very poor workforce that worked here. Like a lot of industrial cities, they have the poor people live in the north and the east. That's where all the pollution goes as it's mainly a westerly wind and the posh people live on the south and west of the city. But even so, they knew that they had a massive workforce that needed recreation. They gave them a lot of parkland. It's one of the greenest post-industrial cities in Britain. And I love it. I wrote a lot of those songs literally while I was walking the dog in the woods. And by the rivers and by the hills. And it is a very elemental album, you're right. PB: I also live in Sheffield, and was in the Hallamshire hospital the other day and the view you get from there makes you realise just how green a city it is. RH: You were probably looking out... PB: ...towards where you live! RH: And I was looking at you! I've bought a house now with my ill-gotten gains. and the dream I had was that from every window you could see at least one tree and in Sheffield it's a place you can do that. It is a lot easier to achieve that you would think. PB: I think all that really comes through in the album. RH: Yeah, well there were a lot of things that I was thinking about at the time. Not particularly easy subjects to consider, like loss and death. When Tim McCall died [a well-known and well-respected local guitarist most recently known for his work with Jarvis Cocker's band-DW] that hit me like a train and it was at a point in my life where it was either figure it all out, where do we all go and will I ever see him again and all that, or I was going to turn to religion? You know what I mean? It was literally write "Standing at the Sky's Edge" or turn to God. And thank God I wrote that album instead (Laughs). I don't mean that entirely seriously, but, you know,when you start to consider where we all come from and where we all go, they are fucking massive questions and I've avoided those most of my life. PB: Did you go through a similar thing when your dad died? RH: Yeah, but that was different because my dad was 63 and he was a wild fucker. He had chosen his path. He was a first-wave teddy boy, a biker, and a shit-hot guitarist and he just chose to live a semi-outlaw life really. He was a great bloke and a hard worker but it was a different thing. It was a massive loss when my dad died but he made it to 63. And like I've been known for my wildness. When I was thirty he sent me a birthday card and it said "Thirty? I never thought you'd make it to fucking Thursday!" (Laughs). But with Tim [McCall] it was a different thing. He was 36 years old and it was grossly unfair. Anyway it was just to try and make sense of all that kind of thing. It wasn't just about Tim. It was about us all. I started reading a lot of science books and stuff instead of any religious texts because what I'd figured out in my research into reading is that all religious texts, the actual stories, like Adam and Eve, in the bible in Genesis, they basically nicked wholesale from the first ever book which is the 'Epic of Gilgamesh' which was written in Mesopotamia which is modern day Iraq. The written word comes from there and it is the first ever book which was 5,000 years before the Bible was even thought of. All those stories, the Creation, Adam and Eve and the Flood, are all in there. They're beautiful stories and I certainly don't want to knock anyone who gets comfort from faith. It's not my mission to knock the God-botherers, it's about me trying to figure it out. And I do want to re-iterate that I was joking when I said it was write that [the new album 'Standing at the Sky's Edge'] or turn to God. It was a bit flippant and if I'd said it to the wrong person that could definitely be taken out of hand. PB: I think that Nick Cave went through a very similar journey with his song writing. RH: Yeah, I guess everybody must follow that path at some point. If you're a vaguely sensitive person you have to deal with stuff like that and it would come out in your work. PB: I think I read somewhere that it was an "angry record." RH: That was one sentence taken out of context. A journalist asked me "Do you think that this is your angry record?" and I said "I guess if you compare it to the other six records, it is an angry record". He then took a short part of the sentence and, as usual, it gets taken out of context and people don't print what I say. It's not difficult. Listen to the tape and write down what I say instead of twisting it. There is a lot of venom in it, especially in the guitar playing, but like always with lyrics and lyrical things I try and put as much love into it as I can. I don't mean just love but a lot of loving feeling into the words, so there is a kindness to it. And trying to understand the universe around me I guess. PB: That really comes through. It's a very powerful record too. For me, the most powerful one you've done. RH: Well, thank you. That means I've achieved what I wanted to do. PB: In terms of individual songs and I'm guessing you've already been asked this question already, did you listen to the Stooges' '1969 'before you recorded 'Down in the Woods'? RH: There's a genealogy to that riff. If you read Ron Asheton's book from the Stooges, Ron said that he pinched it from a song called 'Tribal Gathering' by the Byrds. And if you read Roger McGuinn's book who was in the Byrds, he said he pinched it from Bo Diddley. And if you read Bo Diddley he said he pinched it off Billy Boy Arnold. So it goes back, virtually, to the beginning of the 20th century. You can go back to Charley Patton and he used it. It's two notes. But there's a genealogy and now I've lifted it. It's just a simple, joyful rock riff used by lots of people. PB: Following on from that question, were there any particular bands you were drawing from when you wrote the LP? RH: No, not really. When I'm writing I have to go into a media black-out, completely. No TV, no newspaper, no radio, no nothing. Because I don't want to be influenced too much, you know? But in my youth, and in my entire life, I guess, like all music fans, I've absorbed a huge amount of music. I have got nearly 10,000 vinyl albums and 5,000 singles. I have got hundreds of CDs but they are in a box. When we moved house this time I just kept them in a cardboard box. I couldn't be arsed about them. It is just a huge library of music that I've absorbed throughout forty plus years of listening to music. And the wonderful thing about it is, whatever type of music that you are into, there is still shit loads of music out there to absorb. It is endless. It is amazing the variety and sheer volume of music that is created out of twelve notes. PB: I got a bit of a Velvet Underground vibe on 'Seek It'. RH: It's just three-chord rock'n'roll. The Velvets are one of my favourite bands. I toured with Moe Tucker and Sterling Morrison. When I'd finished that tour I'd loaned Sterling a lot of my gear because he could only afford to get this shitty rental stuff. This was a long time ago, nearly 20 years now. PB: I saw Moe's gig at the Sheffield Leadmill on that tour. RH: Yeah, well I was in the support band [The Lovebirds] for pretty much the whole of the UK tour. When they when home, I talked to Sterling about guitars, as you do, and he was someone who I admired immensely, and still do now he's gone. You could always hear Sterling's mark on a track. He was just so distinctive. He told me he'd got a garage, or garage [American accent] as they say over there, filled with old 60's guitars that he'd got given while he was in the Velvets and he told me about them. I was interested, very interested. He went home and it was about a month later, and I lived on Hawley Street, believe it or not, in town. And it was while I was living there and I didn't have a pot to piss in. I was as poor as a church mouse literally. And this fucking huge package arrived one day. And I thought "What the fuck is this?" and the [sender's] address was Syracuse University because he did his Masters degree there, and then ended up teaching there too. I kept that actually. And inside it was a 1966 Vox Teardrop that he'd sent over for me! They're an undoubted influence and something I'm not ashamed to admit. They were a fucking brilliant, seminal and massively important band. PB: Coming to the album's title, I'm guessing Sky Edge is in Sheffield somewhere? If so, where is it? RH: It's at Sky Edge (Laughs). PB: Is it off City Road, near the Manor somewhere? RH: No. Well, City Road? Well, not too far. That area is where my grandparents were brought up. They were brought up on Duke Street, which is off City Road. It actually overlooks the train station pretty much. It is a bit further on. It was where all the garages used to have what they called the 'tossing rings'. They'd put three pennies on their hand and toss them in the air. Thousands of pounds would be won and lost on a bet. That was in between the wars. They've built an amphitheatre there now that overlooks the train station. It's that area. My grandparents were brought up on Duke Street, and they knew each other from birth and stayed together until they died. That story, in my family, is like Romeo and Juliet. Except they didn't die when they were young, they were together all their lives. So that's Sky's Edge. PB: In the past, you've done a number of one-off shows, but this time you are off on a pretty lengthy sixteen date UK tour in September and October. Is that your largest tour so far, as a solo artist? RH: The thing is I'm probably the worst person to ask this. I couldn't tell you. It's all gone into a blur literally. I think we've played tours that long before. It's quite a big tour and I'm looking forward to it. We played the all summer stuff, and that was good fun apart from I broke my fucking leg slipping on a marble staircase in Barcelona, wearing leather sole shoes. And the strongest thing I'd had to drink was a cup of Yorkshire tea. I'd brought over a box of tea bags for my mate Bailey who used to play in that band Hoggboy. I did all the gigs in a wheel-chair. My mate Guy Garvey [Elbow] pushed me on stage at Latitude. He was wearing a high-visibility jacket and we looked like that fucking couple from 'Little Britain'. PB: In the past you've played some really unusual and interesting places, like the Devil's Arse's cave in Castleton [in Derbyshire. Do you have any plans for gigs in more off-beat places? RH: That would be telling, wouldn't it? I'm always looking to play interesting venues because it keeps it interesting for me. I'm looking at some stuff like that. PB: Thank you.
Band Links:-
http://www.richardhawley.co.uk/
https://www.facebook.com/RichardHawleyOfficial
https://twitter.com/RichardHawley
http://richardhawley.tumblr.com/
https://www.youtube.com/user/RichardHawleyMusic
https://plus.google.com/+RichardHawleyMusic
Picture Gallery:-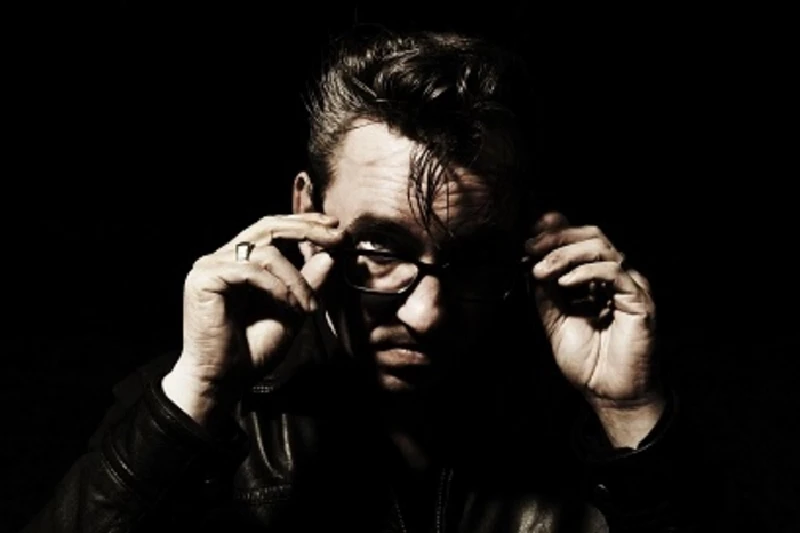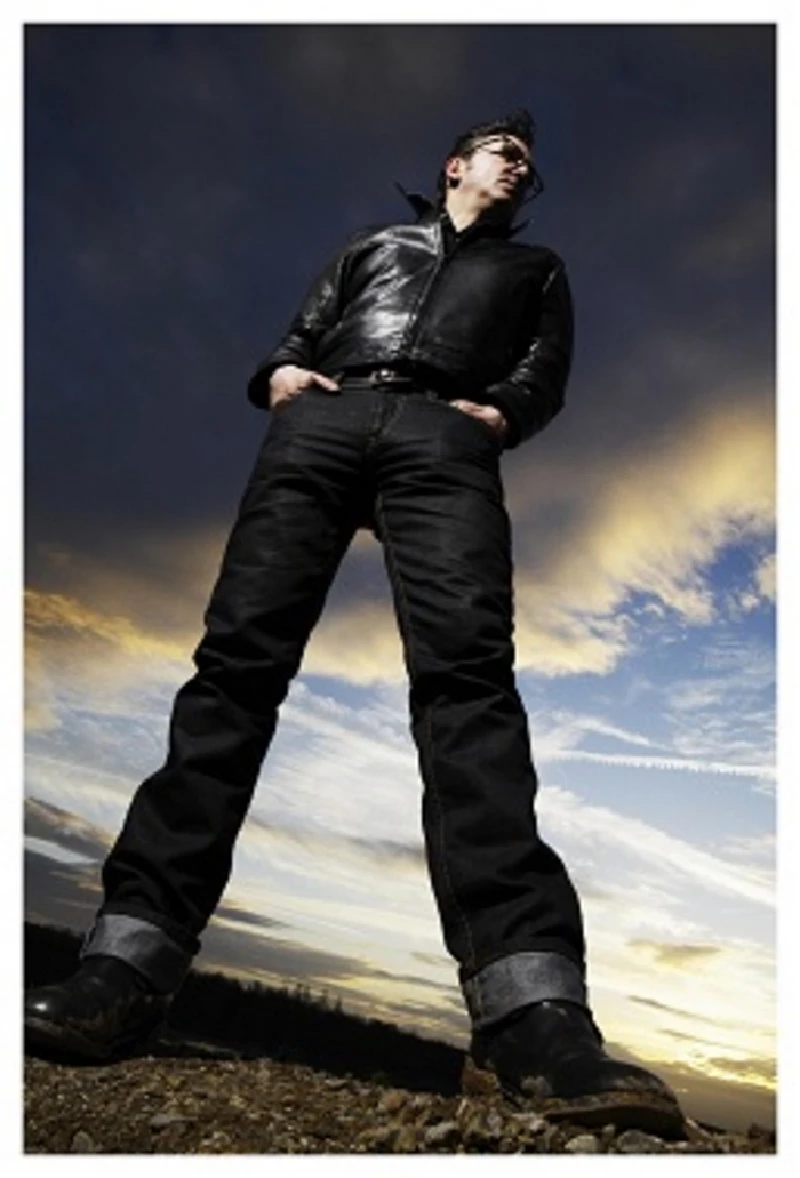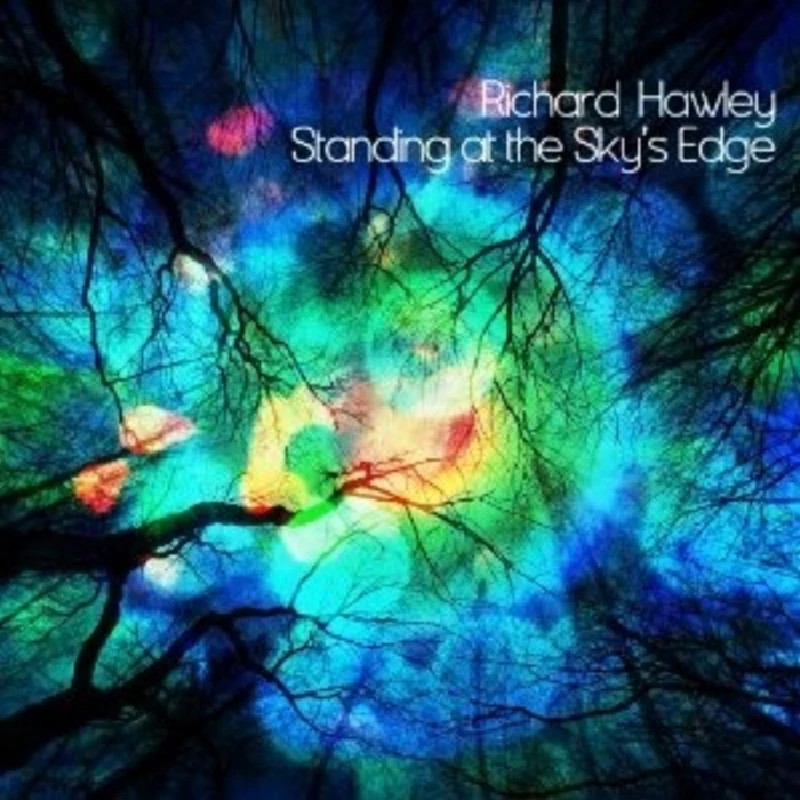 Visitor Comments:-
593

Posted By: Myshkin, London on 26 Sep 2012
Mr Hawley, by all the accounts I've heard from people who have met him, is a top man. He gets my vote for the Mercury Music Prize.
---
profiles
---
Standing At The Sky's Edge (2019)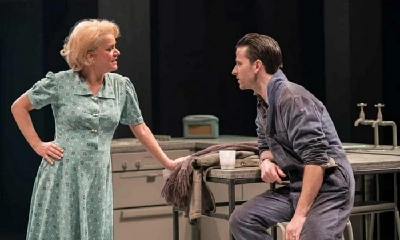 Nicky Crewe finds Richard Hawley and Chris Bush create a love song to Sheffield with a universal message that will make you reconsider what a stage musical can be.
Pennyblackmusic Regular Contributors
---