---
Richard Hawley
-

Albert Hall, Manchester, 7/10/2019
published: 23 / 2 / 2020
---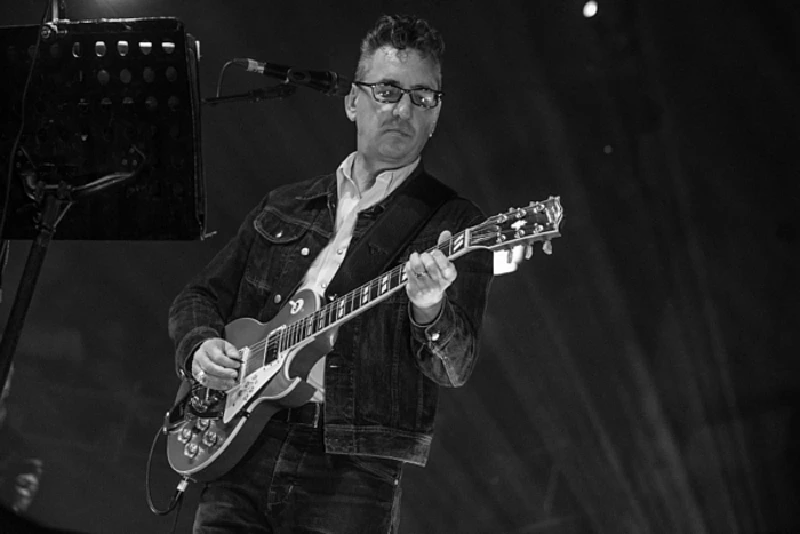 intro
Richard Hawley plays a show in Manchester that clearly means a lot to him. Amanda J Window tells us all about it.
The Albert Hall in Manchester is one of the most picturesque of the city's venues, and on this Monday night it is packed to the hilt. Strolling onto stage, possibly even a few minutes early (as I wasn't quite in the photo pit when he strummed the first chords) Richard Hawley arrived with his signature quiff and - gasp - a double-denim rockabilly look, which only he could get away with, and which he does quite well! This unassuming 52-year-old Yorkshireman has a long musical background, having released eight studio albums and played in both The Longpigs and Pulp during the 1990s. Opening with the first track on his new album 'Further', Hawley plays 'Off My Mind' followed by 'Alone' (the second track from the album) and then 'Further'. Unfortunately being in the photo pit and wearing earplugs I couldn't enjoy these like the punters behind me, but got the feeling they went down well, looking back at the smiling faces and lips singing along. He swaps guitars for 'Standing at the Sky's Edge' and plays it to perfection – I love this track and it was good to be in the audience rather than the pit, to enjoy the rest of the show. "You're very quiet for Manchester, I have to say," he says in softened toes down the mic. "I first played in Manchester supporting the Happy Mondays. Tony Wilson asked me to play. There we're only about 40 people in the room and they made a shitload more noise than you – but they were all absolutely out of their heads!" he tells us before swapping guitars again. The first chords of the next song get a big cheer even before the first words are sung: 'Tonight The Streets Are Ours' is a big hit here tonight. Next up is 'Coles Corner', a song from his fourth album about a place in his hometown which used to be the meeting place for new lovers (the old Cole Brothers department store). "I'm going downtown where there's music, I'm going where voices fill the air. Maybe there's someone waiting for me with a smile and a flower in her hair." It's a beautiful ballad with downhearted undertones. 'Midnight Train' is next followed by 'Galley Girl'. "Thanks very much. Are you alright?", he asks his audience – having first paused to take in the vastness of the crowd before him both on the floor and on all the balconies. "This is my favourite venue in England, by the way." The next song is 'Don't Stare At The Sun', from his album 'Standing at the Sky's Edge' and a single in 2013. A firm favourite with his stalwart fans, it gets a huge round of applause at the end – and rightly so! As the clapping dies down Hawley introduces us to Clive Mellor, who he says is Manchester's best harmonica player and who he came across in a pub on Oldham Street. The lights at the Albert Hall dim for 'Open Up Your Door' and Hawley sings this ballad to beautiful perfection. It's followed seamlessly by another beautiful track, an extended version of 'Down In The Woods' which gets a huge round of applause. "Thanks very much. It means a lot for us to go down well in Manchester. We've got to go now - we've got a bus to catch," Hawley jokes, following it up with 'Is There A Pill', another track from the new album. Coming back out for an encore, Hawley reminds us of the merch stand and that there's a collection for 'The Big Issue' on the way out. Then they play 'Not Lonely', 'There's a Storm Comin'' and tonight's finale piece is 'Heart of Oak'. Photos by Amanda J Window www.amandajwindow.com
Band Links:-
http://www.richardhawley.co.uk/
https://www.facebook.com/RichardHawleyOfficial
https://twitter.com/RichardHawley
http://richardhawley.tumblr.com/
https://www.youtube.com/user/RichardHawleyMusic
https://plus.google.com/+RichardHawleyMusic
Picture Gallery:-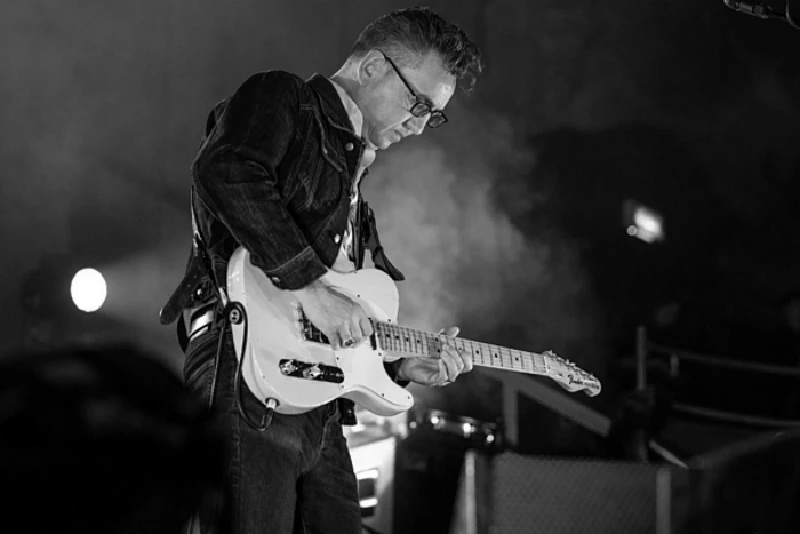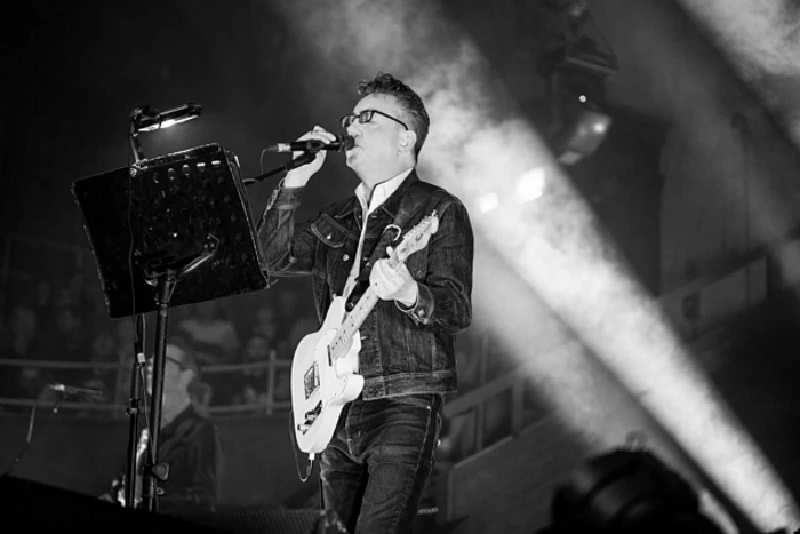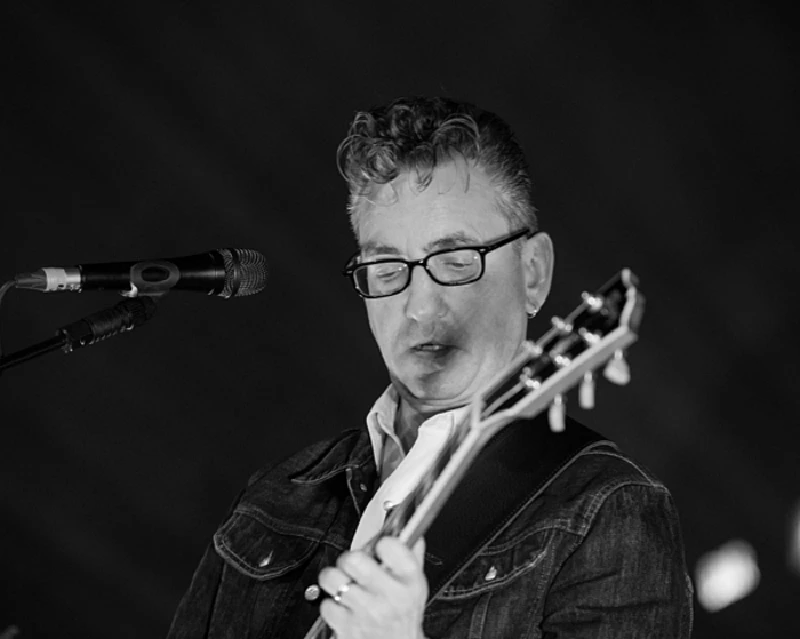 interviews
---
Interview (2012)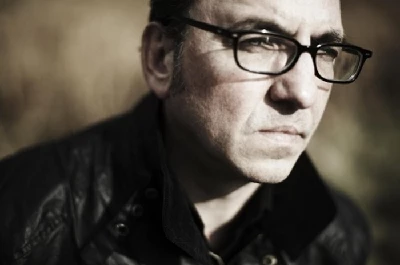 Much acclaimed singer-songwriter Richard Hawley speaks to Denzil Watson about his recent 'Standing at the Sky's Edge', and the influence of his native Sheffield on his music
profiles
---
Standing At The Sky's Edge (2019)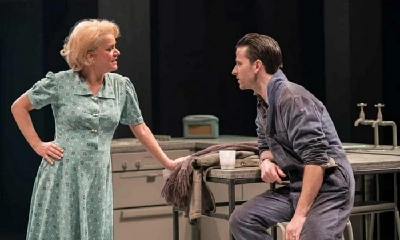 Nicky Crewe finds Richard Hawley and Chris Bush create a love song to Sheffield with a universal message that will make you reconsider what a stage musical can be.
Pennyblackmusic Regular Contributors
---