---
published: 14 / 2 / 2003
---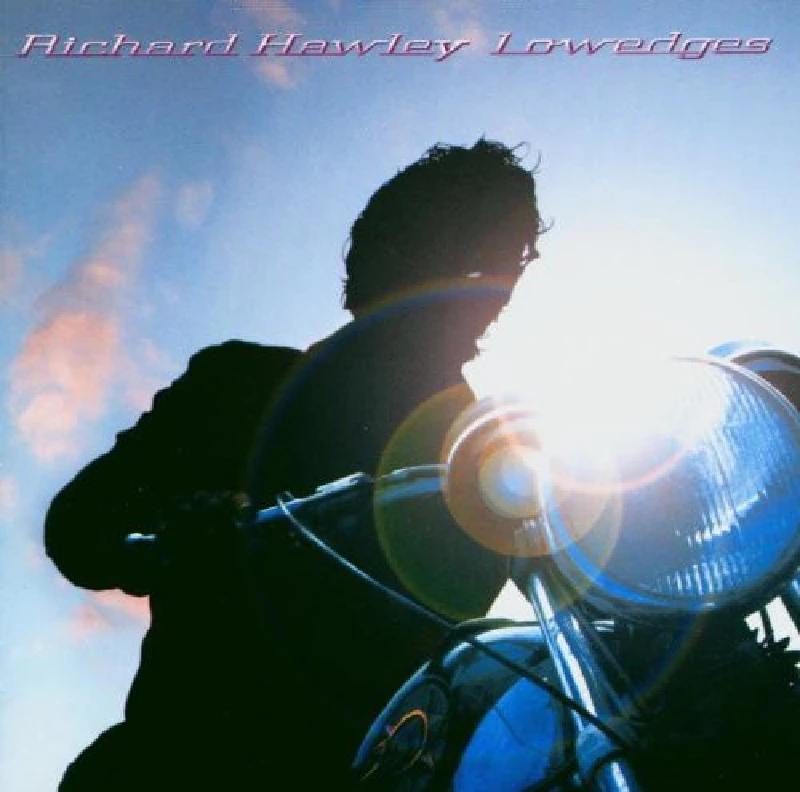 Label: Setanta
Format: CD
intro
Excellent collection of "emotion tinged ballads of love...courtesy of Sheffield's very own 'northern' Sinatra", former Longpigs man Richard Hawley
Five days before Valentine's. Perfect timing for the release of Richard Hawley's third LP 'Low Edges', following on from 2000's mini LP 'Coming Home' and debut long player 'Late Night Final' a year later. What better way to woo your loved one than with emotion tinged ballads of love courtesy of Sheffield's very own 'northern' Sinatra ? Setanta seem to have had a knack for spotting the crooners over the years. Remember, it was they who brought us Edwyn Collins of Orange Juice. They must, however, have been as surprised as all of the legions of Long Pigs fans that it was Hawley that was first out of the traps to kick start such a successful solo career. On the other hand perhaps we shouldn't be so surprised given that he hails from a family with such an illustrious music pedigree. His father played with many of the touring US blue legends back in the 1960's, while his uncle felt the frets with Dave Berry's Cruisers. One of the most endearing things about Hawley is how he has remained true to his Sheffield roots. While the likes of long-term friend from his 'Treebound Story' days and ex-employer Jarvis Cocker and ex-band mate Crispin Hunt have swapped the delights of the Wicker and Pitsmoor for the bright lights of Camden, Hawley has remained firmly rooted in the Steel City. Hawley makes no secret or excuse of his love of the city of his birth. The album which name-checks one of Sheffield's outlying suburbs struck him as a good title for an LP right back when he was a mere fifteen year old. While he makes few radical excursions from his previous outings it's a minor bone of contention as 'Low Edges' is shot through with the same stunning sense of beauty and gentleness as his earlier efforts. And while Hawley may never be considered to be "cool" his music has a contemporary timelessness to it - the ilk of which served the likes of Orbison, Elvis and, more recently, Chris Isaak so well. The crashing wave of nostalgia that hails opening track 'Run for Me' sets the tone with it's grandiose sweeping string swathes. We even get through a full 45 seconds before Hawley's fave watch-word ('Baby') first surfaces. 'Darling' with its Hawaiian lap steel licks subsides into the hauntingly familiar lilt of the melancholic 'Oh My Love', one of the album's finest moments and due confirmation of Richard Hawley as one of the best new song writing talents of recent years. From the list of instrumental credits on the sleeve (baby glock, omnichord and vibraphone to name but a few) it's obvious he's been a busy man in Sheffield's Yellow Arch studios. But where many use these more exotic instruments as gloss or for novelty, Hawley uses them to create a sound that is both special and unique. The acoustic coda of 'On the Ledge' tos and throws effortlessly while 'You Don't Miss Your Water (Till Your River Runs Dry)' delivers the LP's best line as it fails to lie down with it's soaring orchestral reprises. One might be forgiven for thinking that an album about motorcycles should be able to soundtrack films such as 'Easy Rider'. If it's hi-octane rubber burning you're after you better look elsewhere. 'The Motorcycle Song' is more about a tale of lament and being lost with a Triumph Trophy with a tank full of holes. The melancholic feel is maintained by 'It's Over Love' with an acute sense of regret and sadness hanging heavily over it. Things move slightly more up beat with the album's one instrumental track 'Danny' with its winding acoustic soundscapes and purring Hawaiian guitar riffs. The final cut, the shimmering 'The Nights are Made for Us' sees chiming guitar motifs fade into the Sheffield night as the curtain finally comes down on what should turn out to be one of the outstanding long players of 2003.
Track Listing:-
1
Run for Me
2
Darlin'
3
Oh My Love
4
The Only Road
5
On the Ledge
6
You Don't Miss Your Water (Till Your Well Runs Dry)
7
The Motorcycle Song
8
It's Over Love
9
I'm On Nights
10
Danny
11
The Nights Are Made for Us
Band Links:-
http://www.richardhawley.co.uk/
https://www.facebook.com/RichardHawleyOfficial
https://twitter.com/RichardHawley
http://richardhawley.tumblr.com/
https://www.youtube.com/user/RichardHawleyMusic
https://plus.google.com/+RichardHawleyMusic
interviews
---
Interview (2012)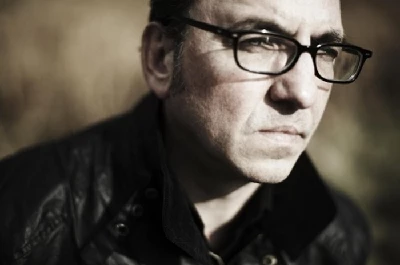 Much acclaimed singer-songwriter Richard Hawley speaks to Denzil Watson about his recent 'Standing at the Sky's Edge', and the influence of his native Sheffield on his music
profiles
---
Standing At The Sky's Edge (2019)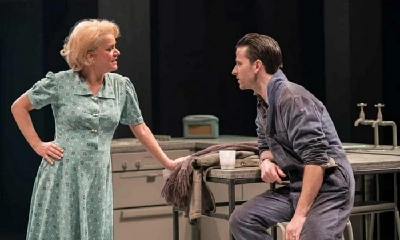 Nicky Crewe finds Richard Hawley and Chris Bush create a love song to Sheffield with a universal message that will make you reconsider what a stage musical can be.
Pennyblackmusic Regular Contributors
---