---
Richard Hawley
-

False Lights from the Land EP
published: 7 / 6 / 2010
---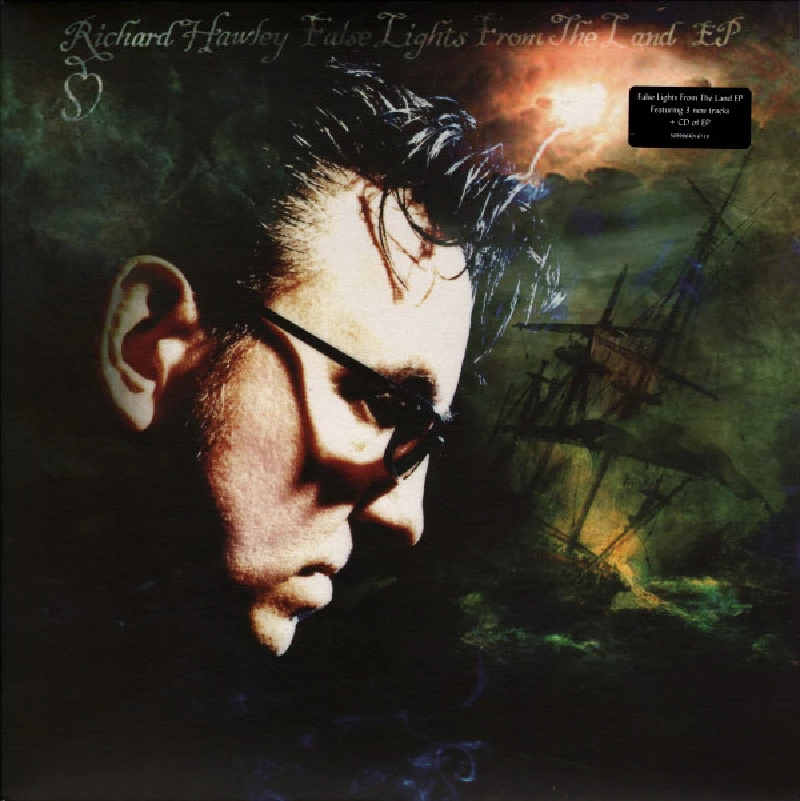 intro
Excellent ocean-themed new download and ten inch vinyl only EP from Sheffield-based singer-songwriter Richard Hawley
Having recently presented a BBC Radio 2 show in which he discussed the longstanding fascination of British songwriters with the ocean, it seems reasonable enough for Richard Hawley now to come forward with his own collection of songs devoted to that very subject. So here with have a four song record (available either as a download or on 10inch vinyl), featuring one song from Hawley's most recent album, an original composition and two covers. Clearly Hawley's vision of ocean is not the place for deck shoes, cruise ships and sail boats. Each of these songs is dense and mystical, evoking an older age when the sea was a place of mystery and danger. Listening to Hawley has also felt like going through a portal to the past - generally to early in the last century. Here, he takes us further back in time and away from the coast. Despite having come to public attention for his guitar skills (employed with the Longpigs, Pulp and in many session appearances), its his rich croon that has helped his solo work to critical and commercial acclaim. It is his singing that stands out on the two cover versions, both folk songs requiring minimal accompaniment. Indeed, 'Shallow Brown', a West Indian sea shanty, is performed entirely a-capella, as a five-part duet and features the Smoke Fairies (Katherine Blamire and Jessica Davies), a folk group who went down well with Hawley fans when they were the warm-up act on his UK tour last autumn. It is nice, and though seemingly something of a departure for Hawley, it's delivered slowly and fits neatly into the murky, dense style that his recent music has adopted. More impressive is 'The Ellan Vannin Tragedy' (written by Hughie Jones of the Spinners), which suggests Hawley could quite easily turn his hand to folk singing full time, should he want to. I hope he doesn't, though, because its his own compositions that most impress. 'Remorse Code' was the centrepiece to his most recent album - a nine minute song that sustains itself on a simple melody, lots of reverb and echo, and a precise guitar solo that shows why Hawley's talents were so in demand before he stepped out as a singer. The fourth song, 'There's A Storm A' Comin', is brand new. But its also classic Richard Hawley, a fine example of the romantic haze that has made him so widely admired. Like all his best songs, it is sophisticatedly delivered, and while he is essentially reviving the music of the past, he does so with such charm and beauty, it matters not a jot. Hopefully, it won't be too long until he releases a full follow up to 'Truelove's Gutter'.
Track Listing:-
1
Remorse Code
2
Shallow Brown
3
The Ellan Vannin Tragedy
4
There's A Storm A Comin'
Band Links:-
http://www.richardhawley.co.uk/
https://www.facebook.com/RichardHawleyOfficial
https://twitter.com/RichardHawley
http://richardhawley.tumblr.com/
https://www.youtube.com/user/RichardHawleyMusic
https://plus.google.com/+RichardHawleyMusic
Label Links:-
http://mute.com/
https://www.facebook.com/muterecords
https://twitter.com/MuteUK
https://www.youtube.com/user/themutechannel
interviews
---
Interview (2012)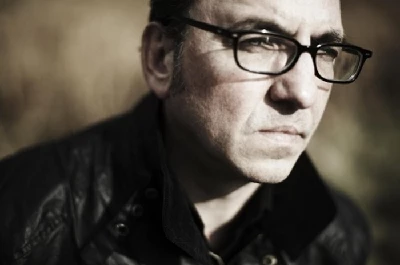 Much acclaimed singer-songwriter Richard Hawley speaks to Denzil Watson about his recent 'Standing at the Sky's Edge', and the influence of his native Sheffield on his music
profiles
---
Standing At The Sky's Edge (2019)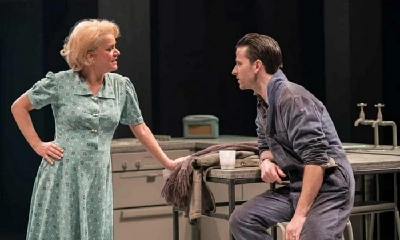 Nicky Crewe finds Richard Hawley and Chris Bush create a love song to Sheffield with a universal message that will make you reconsider what a stage musical can be.
Pennyblackmusic Regular Contributors
---