---
Clash
-

The Image That Made Me Weep
published: 23 / 2 / 2020
---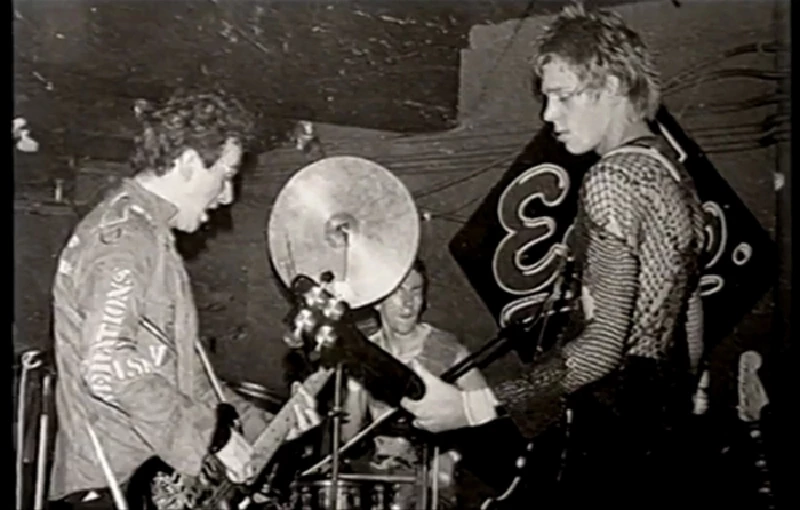 intro
In the first of our new series 'The Image That Made Me Weep', in which a different one of our writers or photographers will be reflecting on a favourite photograph, Andrew Twambley writes of a photo taken at a life-changing Clash gig he attended at the legendary Liverpool venue Eric's.
In early 1976, I was listening to the likes of Queen and Rainbow and Genesis, thinking such genres were all I needed. In early September '76, I rode into Liverpool Poly on my motorbike and dug in for a three-year degree course. Later that month, a fellow halls of residence inmate, known as "The Pin", came into my room telling me he had been to a city centre club called Erics and had seen The Runaways. The whole experience had been, according to The Pin, "life changing". So we made arrangements to go to Eric's. For the life of me, I cannot recall who we saw first…probably Racing Cars or Deaf School. I would love to boast we saw The Pistols there, but we just missed them (what losers). Over that three-year period, The Pin and I were regulars, and saw virtually everyone who is anyone at that sweaty little club with the world's worst toilet facilities. A highlight was The Stranglers on my 19th birthday, but THE highlight was seeing The Clash there on three occasions. The first time was on 5, May '77. Being 40 + years ago, my memory has faded, aided by several pints in The Grapes beforehand….but I was definitely reborn that night. I recall where I stood (gingerly avoiding the gobbing) and the exhilaration that I felt and how long I hung around afterwards. My euphoria is strengthened by the attached photo, not taken by me, but from that gig. It is my favourite music photo ever because it takes me back. It is not a perfect photo technically, but for me, it is everything. When I look at it, I secretly weep, recalling those great days. I have never looked back and will always thank The Pin for making me go to Eric's. NB1 I have never listened to Genesis or Rainbow since. NB2 The Pin remains my bezzy! NB3 The motorbike got nicked!
Band Links:-
http://www.theclash.com/
https://www.facebook.com/theclash/
https://twitter.com/theclash
https://en.wikipedia.org/wiki/The_Clash
Visitor Comments:-
917

Posted By: Mel, Liverpool on 10 Apr 2020
I was there the night this photo was taken, it was a phenomenal experience too. For a few songs we got to stand at the side of the stage until Paul Rutherford (who was doing some security/ roadieing) moved us on. We got to meet all the band and chatted, as they were milling around the venue.
---
favourite album
---
Sandinista (2003)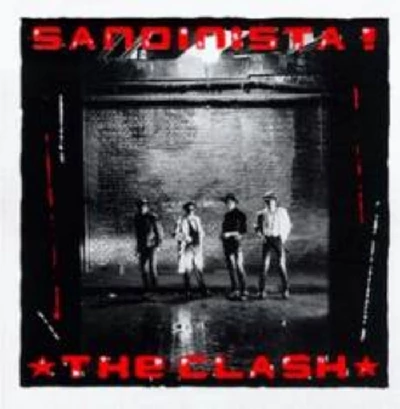 In the last of our Favourite Albums series, in which a different one of our writers each month writes about an album of his or her choice, Richard Mather writes about the impact on him of the Clash's controversial triple-album, 'Sandinista'
features
---
Ten Songs That Made Me Love (2020)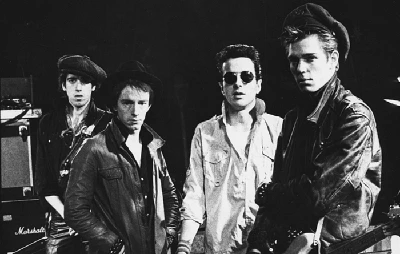 Eoghan Lyng selects tracks by punk legends The Clash for this month's edition of 'Ten Songs That Made Me Love...' Following the band's progress, the cuts chart the outfit's progress from London upstarts to their incorporation of many of the musical trends that came to define the 1980s.
Pennyblackmusic Regular Contributors
---