---
Clash
-

Sandinista
published: 12 / 5 / 2003
---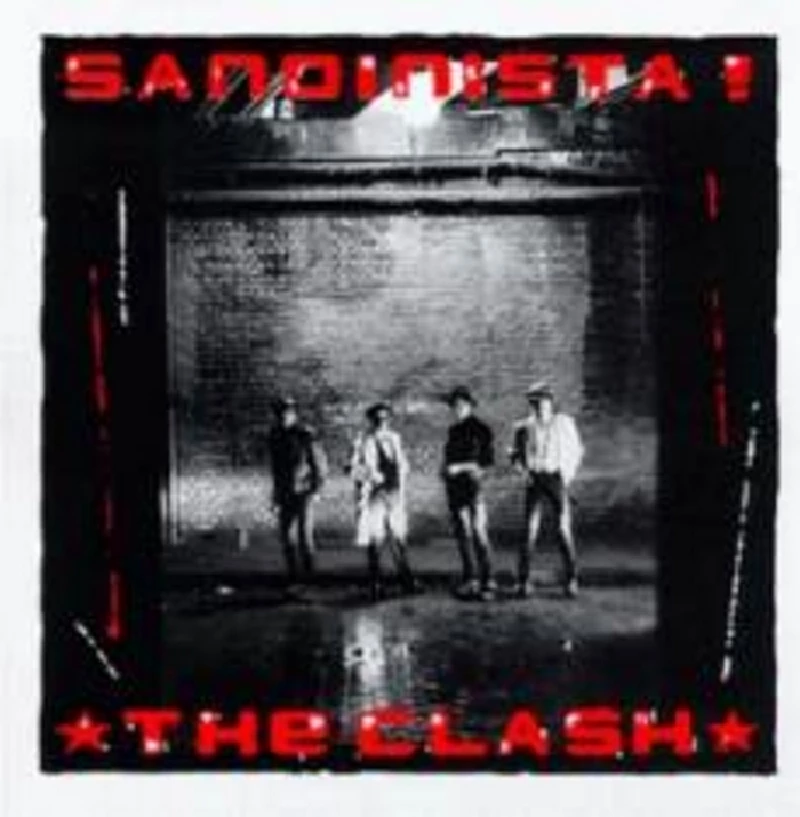 intro
In the last of our Favourite Albums series, in which a different one of our writers each month writes about an album of his or her choice, Richard Mather writes about the impact on him of the Clash's controversial triple-album, 'Sandinista'
For those of your old enough, cast your mind's back to the end of the 70's and into 1980 - the cold-war world was tense ; the initial frenzy of Punk was settling down ; it was a strange and mysterious cut and thrust, dog eat dog world, with yuppies in the ascendancy ; riots in Notting Hill ; where Mary Whitehouse censorship ensured that many of the records we hear today would have been three minutes of constant bleep and which ensured the Pistols notoriety ; where mobile phones were the size of a small hatchback and had coverage as far as your nearest bus stop ; the ZX Spectrum was the pinnacle of home computing technology ; the height of computer gaming was the slow plink of a small square bouncing from one side of your TV screen to the other, and the internet was meaningless techno jargon to all but a few boffins on a US university campus. It was into this world that the Clash, co-trailblazers of the UK punk scene, arrived. Lauded for their first album and then widely derided for their second, undaunted they responded with 'London Calling', the album that sealed their place in the annals of rock and roll history. It signalled The Clash's departure from "Punk" as we knew it and, whilst it drew some critical derision for perhaps pandering too much to the US market, it drew huge accolades for expanding the breadth of the Clash's boundaries. They now stood defiant and unique. One hastily snapped, out-of-focus photograph of Paul Simonon became almost symbolic of the time and of the Clash's blues-reggae-punk fused transformation. 'London Calling' was an undeniably immense album. Against this backdrop fans and music press the world over waited for what would follow … and then, just as you thought you understood The Clash, along came 'Sandinista!' Nothing made sense anymore… I've chosen to write about 'Sandinista!' here because it is has a personal relevance and is such a fascinating, much maligned and largely misunderstood album that to explore it in more depth is to explore what the Clash truly were - post-punk, multicultural, multi-genre, experimentalist, anti-establishment rebels, a melting pot of personal creativity and tensions. Listening to it's six sides or vinyl or four of cassette was an initially troubled personal experience for any Clash fan, as they struggled to grasp what it meant and take on board the sweeping changes compared to what they had been used to hearing. The early signs of what was to come in 'Sandinista!', and later in 'Combat Rock', were there to be seen by all from the very beginning in the inclusion of' Police and Thieves' on 'The Clash', as Strummer's early experience in pub rock band the 101ers, Jones' early rock influences, Simonon's reggae and Headon's soul influences all merged into the blender, largely subdued in the more Punk 'Give 'Em Enough Rope', but finding free expression in 'London Calling'. This evolution, combined with the increasing influence of New York rap and Jamaican dub, grew to a complex and confused adolescence in 'Sandinista!' and later into an equally mixed maturity in 'Combat Rock'. Indications of the directions Strummer and Jones would eventually take in their post-Clash careers are also to be found not far below the surface. 'Sandinista!' confused the critics. The NME slated it, Melody Maker was not entirely impressed and Sounds were cautiously positive. Only later in the USA, in Rolling Stone, did The Clash receive a truly positive review. There was confusion over the politics, debate over the quality of production, criticism of the wide diversity and fusion of influences and of the seeming quantity versus quality approach. There was no unified view as to whether it was a great album or a dreadful album. Q magazine later reviewed the CD re-release as a "double CD endurance test". Recorded in bursts and largely in a frenzy of spliff-fuelled initial activity in New York, sufficient material for a double album was generated. The idea then caught on to put out a triple and ultimately that's what happened. Everything went - every style, every influence, every crazy idea. Supported by members of The Blockheads, Mikey Dread, Mick Jones' girlfriend, Ellen Foley, and a host of other friends, contributors and influences, 'Sandinista!' evolved into a work that is perhaps unique to this day in its brazen experimentalism and unashamed refusal to pander to the expectations of the record company and even the band's most ardent fans. 'Sandinista!' was undeniably ambitious and frankly very self indulgent. Originals and covers are mixed and the result is a fusion of songs, some solid and well-conceived and others either experimental successes or outright embarrassing failures. It mixed rock and a prominent reggae influence, soul and funk, rockabilly and dub. It threw in jazz, blues, disco, salsa, steel drums and even gospel, but all with a Clash spin. It was world music, black and white music merged, integrated and conceived into something outstandingly daring. As a (very!) young Clash fan in late 1980, I waited with eager anticipation to hear this new album. I had played 'London Calling' to death and had been transfixed. I had devoured 'Bankrobber' greedily, although with a large degree of surprise and uncertainty as to what this change in direction meant. I had asked for the double-cassette of 'Sandinista!' for Christmas. My parents' Jurassic era radiogram had proven to be somewhat temperamental and unloving of any vinyl that went near it, so I went up to my bedroom to play it on a rather basic Philips Cassette Recorder. Hi-tech hi-fi - those were the days! And what a roller-coaster of emotions followed over the ensuing couple of hours …. … a truly fabulous start with' The Magnificent Seven', we were in business! …But then where was 'Hitsville UK' coming from, what on earth was happening with 'Junco Partner?'… 'Ivan Meets GI Joe 'was more like it, but frankly not quite what I'd expected … 'The Leader' was OK, kind of like 'Koka-Kola' … 'Something About England 'was different, but mercifully did immediately strike me as something special, and then there was 'Rebel Waltz '… nice tune, but alarm bells were ringing … this did say the Clash on the cover, didn't it ? …. and so on through sides three and four and into sides five and six which just lost me entirely that first time. Already a confused adolescent, I was now also dazed and bemused. But patience does indeed have its rewards for those who keep the faith. Eventually 'Sandinista! works it's magic, although there is some serious soul-searching to go through. As a Clash fan, you have to be able to accept that some criticism of your heroes is without a doubt merited. But in the end enough of it worked and 'Sandinista!' matures and endures with age. It contains some real gems of song-writing, albeit intermingled with a dozen or so tracks that would probably have been best consigned to the musical recycle bin. Essentially a socio-political album, it described the world in 1980 and, rather sadly, still has a profound and poignant relevance 23 years later. Shamefully, it still gets limited mention in the annals of commercial Clash history re-releases (two tracks in 'The Story of The Clash Volume 1' and a more appropriate, but still vastly understated, nine tracks on 'Clash on Broadway'), because it is not easily accessible and doesn't quite fit the record company's myth of The Clash as the "Ultimate Punk Band". This, despite the fact that at least two thirds of tracks would make a perfectly good double album. So, for those of you who want to get into details, let's take a walk through the album … If you know it well I expect you will either whole-heartedly agree with me, or disagree on perhaps a handful of songs. But if you are one of the as yet uninitiated, then I hope this helps. My advice is unquestionably to go out and buy it, then to listen with an open-mind and then listen again. It won't always be easy, but 'Sandinista!' will enrich your music collection. Side 1 begins with one of the undoubted highs, 'The Magnificent Seven,' funk rap with some of the best lyrics you'll ever hear and Strummer at his most versatile and inventive. If you're a Clash fan you know all the words and if you're not yet, then you will do soon enough. Drawing on 60's Motown, we then get 'Hitsville UK', a nice idea which, with the benefit of hindsight, has proven itself to be perceptive in its critique of the money-before-music attitude of many of the record industries leading players and the championing of the underdog indie band who will break through on merit alone. Although a reasonable effort at recapturing some of the commercial single appeal of 'Train in Vain', it, however, becomes little more than an vehicle for the voice of Mick's girlfriend of the time in a duet that in my view was the weakest single tThe Clash ever produced. 'Junco Partner 'is a cover brought back from Strummer's 101ers day and given heavy reggae treatment. Although interesting, unusual and certainly not a filler, it is one of the less accessible tracks on the album. Sadly, the Dread influenced 'Version Pardner' on Side 6 does nothing to improve on it. 'Ivan Meets GI Joe' is Topper Headon's contribution. Lyrically clever it delivers a funky but harsh parody on the stupidity and tension of the cold war, although the chorus is disappointingly weak and I can't help feeling there was more that could be done with it. Then quickly on to 'The Leader ', a wonderful a rockabilly outing, based on the Profumo scandal and poking fun at the hypocrisy and sexual misdemeanours of our venerable leaders. 'Something About England' is a moment of pure genius. Jones laments the sorry decline of England with Strummer then taking on the lead describing the after effects of war and the failure of Britain to emerge from the class system. Later, on Side 5, the track reappears titled 'Mensforth Hill', but played backwards. Thus it becomes an incomprehensible filler that most people will skip every time whilst wondering how it ever found it's way onto the album, although one suspects the famed record studio "spliff bunker" may have played a part in this. Moving onto vinyl Side 2, 'Rebel Waltz' is a sad yet at the same time uplifting song. It would probably find it's way on to many people's "lows" list because it is just not really Clash. But for me this is a stunning, unexpected treasure. Waltz and reggae fused into anti-war romanticism. Strummer the sensitive war poet. 'Look Here' is then quick-fire, fun and jazzy R&B cover with a simply great bass line. Interesting and with its own charm, but impossible for Mikey Dread to have resisted tampering with, 'The Crooked Bea't is then the big chance for Simonon to show us his reggae roots and also serves to remind us of his unique vocal talents. As an attempt to follow the success of 'Guns of Brixton', Simonon's main contribution to 'London Ccalling'. it is quirky and accomplished, but somehow lacks the same strength, although I could easily envisage the bass-line also appearing on some future re-hashed pseudo-cover version. 'Somebody Got Murdered' tells the sad tale of a murdered London car park attendant in World's End Flats where Joe lived for a while. It is more typically punk Clash, reminiscent of more familiar earlier classics and came as a welcome relief during that first ever listening. The soul of the Clash is still punk. Long live the Clash! Then we move into 'One More Time', a superb reggae track about inner city ghetto life and, even with the Dread–influenced extension into 'One More Dub' stretching it out maybe a bit too far, it stands out as one of the stronger tracks. Moving into Side 3, 'Lightning Strikes' again showcases Strummer's New York rap influenced vocal gymnastics but remains punk at its heart (check out the live version on 'Clash on Broadway'). 'Up In Heaven' is then Jones' excellent and penetrating tale of the dehumanising effect of tower block life, and is certainly one of the standout tracks. 'Corner Soul' is a wonderful Notting Hill / Ladbroke Grove, calypso influenced statement about the oppression of black community and danger of the reaction it could provoke. 'Let's Go Crazy' continues this theme with another calypso sound creating an upbeat party time atmosphere but backed with paradoxical words of fear and caution. Who said 'Sandinista!' was a sell out to America? 'If Music Could Talk' is the bastard, but much more sophisticated, offspring of the very final track, 'Shepherds' Delight'. A glorious, rambling stroll amongst musical pastures allows Strummer free vocal rein whilst showing a more mellow side to the Clash … a quietly restrained gem. 'The Sound of The Sinners' then sees the Clash go gospel in sound, but not in lyric, contrasting the holy choir effect with a none too subtle dig at religion. Side 4 then starts in more familiar Clash style, with a cover of 'Police on My Back', giving some simple straightforward punk relief with plain old guitar rock and a great riff. 'Midnight Log' is another very strong rockabilly, jazz-funk influenced track that peers into a world of corporate crime, corruption and double standards. 'The Equaliser' is a strange track. I hear something different each time. Mostly I love it, but it's not the easiest of tunes to grasp hold of and I can't help feeling much more could be made of it if some of the weirder dub moments were taken out and the whole thing given more distinct shape. Maybe this is another track that will get a face-lift by another band some time in the future. 'The Call Up' is more classic Clash, overtly political, anti-superpower, and anti-draft (very topical in the US at the time). Perhaps too romanticised, but pulling few punches, it's not the strongest of Clash singles, but is a great song all the same. 'Washington Bullets' is then Strummer at his most inspirational lyrically and is the track that gives notice to the where the title of the album derives from. Revolution doesn't always need to be sponsored by the USA, or anyone else for that matter. The Clash probably didn't get more political than this, and yet the music they chose to deliver their message is anything but punk. Sadly, it is unfortunate that the reprised dub version on Side 6, 'Silicone on Sapphire', is so dreadful. 'Broadway' is a superbly languid and poignant tale from the perspective of a New York tramp's life that ends Side 4 and, as most listeners would then agree, signals almost, but not quite, the last really decent track on the album. For in sides 5 and 6, we enter the twilight zone of The Clash, where strange things were going on in their minds and excessively experimentalist zeal produced a dozen more tracks, of which one third at most deserve any real acclaim. 'Lose This Skin' is a celtic sounding vehicle for Tymon Dogg, one of Joe's old busking friends. The Clash are reduced to backing band and apart from being awful, it is totally out of place. 'Charlie Don't Surf 'is thankfully a far better song, mellow but ironic in it's depiction of the Vietnam War. 'Mensforth Hill', as already mentioned, is the simply ill-conceived reverse played version of 'Something About England' .'Junkie Slip' is an irritating filler, an anti-drugs song with a strong message born perhaps out of the steady sinking into heroin addiction that was afflicting Topper Headon and beginning to seriously affect the Clash by this time, but has a jammed-up melody born out of too many drugs that just goes nowhere. 'Kingston Advice', however, rekindles one's faith in the Clash and is a far more accomplished heavier dub-funk track, and certainly one of the best on the album, telling of gangland life on the streets of Kingston. It is followed on the end of Side 5 by 'The Street Parade', another Notting Hill influenced confident song telling of a lost individual disappearing into the crowd. Side 6 is almost the side that should never have been allowed off the mixing desk. 'Version City 'is a nice idea, but weak and frankly miss-able, although not especially objectionable. 'Living in Fame' has little of the charm of 'If Music Could Talk', consisting as it does of Mikey Dread's well-meant statement on the hypocrisy of rock bands who don't live up to their names. 'Silicone on Sapphire' is a remixed and overdubbed version of Washington Bullets and simply pales in comparison with the original. 'Version Pardner' is a dub version of what is already one of the quirkier earlier songs. It is undoubtedly a filler. Along with the inclusion of a child singing 'Guns of Brixton', a similar inclusion of 'Career Opportunities' is ironic and amusing but should never have been put as a track in it's own right. 'Shepherds Delight' is a mellow, drifting, pleasant instrumental that closes the album on little more than a restrained whimper rather than with any triumph or final statement, although the close is meant to sound apocalyptic. So, you've probably picked up by now where my personal conclusions lie as to which songs stretched what would have been a good double album into what became a messier triple album that makes the listener work harder for the highs. Take out 'Career Opportunities', 'Lose This Skin', 'Version Pardner', 'One More Dub', 'Living in Fame', 'Mensforth Hill', 'Sapphire and Steel,' 'Version City' and 'Junkie Slip' and you are easily into double album territory. To be sure, some might exclude 'Junco Partne'r , 'Hitsville UK 'or 'The Sound of The Sinners' and maybe 'The Equalise'r, others 'Let's Go Crazy' or 'Rebel Waltz', but I think I'll leave it at the first set and settle for the twenty-seven track version. 'Sandinista!' did not showcase punk anthems, but rather it presented more thought provoking and multi-genre songs. Witty and cutting, perceptive and prophetic, lyrically, Strummer in particular was sharpening his style. Despite the widespread criticism it provoked,' Sandinista!' overall is powerful and profound. The Clash broke the punk mould that 'London Calling' had begun to crack, and showed the true variety of their influences and talents. It is an eclectic and essential record of a time now gone, one which has continuing relevance today. It showcases a carnival of musical styles and defies simple categorisation. It dares, it provokes, it questions, it challenges. The debates about this album will never cease. A lucky dip of styles and of degrees of success of realisation, it shows the Clash were more than just a simple punk phenomenon that would last just a few years. Warts and all, it deserves its place as visionary and mould-breaking amongst the great and good of rock and roll masterpieces. It was the forerunner of Mick Jones' mixed successes with BAD and its hybrids, and of Strummer's increasingly outstanding subsequent work which culminated in two wonderful albums with the Mescaleros, with one more still to come. After completing this personal view oft Sandinista!t I looked for other fan reviews and found the following, which express the confused genius of Sandinista! and clearly show the spread of opinion that exists. So, to close this piece here are a few of the things others have said ... "…a huge, huge record, insanely complex, rich for exploration …massive and epic ….awful … thinking man's Clash … the first World Music album by a western rock band … the entire world in 2 hours 25 minutes … 'The White Album' of punk … innovative, imaginative and atmospheric ….it ruined The Clash … if released today it would be hailed as a cutting edge masterpiece … overlooked and highly influential … their most splendid failure … over-reaching but never overblown … it exists in a world of it's own … it challenges the listener to accept the Clash on their own terms … complex and genre-defying … it presents some basic universal truths about greed, remembrance, loss, war, childhood and love … The Clash take the populist, rebel political stance of punk and expand it in every direction … despite it's anti-commercial stance, 'Sandinista !' retains its musical power and social relevance ….it is a document of a band experimenting with sounds, textures, melodies, concepts and ideologies that seemingly lacks direction and a grip on reality … after repeated listening though, you begin to realize that The Clash were really in control with' Sandinista !'and that they had a sense of purpose … multi-faceted, spliffed-up and rocked-out …" So there you have it. 'Sandinista! 'has subtly worked its magic on me over the years. It expanded my view of rock and roll and taught me never to dismiss anything immediately. The Clash's most heroic triumph or most misguided failure? To my mind, both. But to what extent you agree with either of these poles must be your own personal journey. Thank you for bearing with me this far and I hope you've enjoyed what I have to say… but I also hope that you don't agree with me entirely because 'Sandinista! 'is not something that you should take as read. Let the music do the talking.
Track Listing:-
Band Links:-
http://www.theclash.com/
https://www.facebook.com/theclash/
https://twitter.com/theclash
https://en.wikipedia.org/wiki/The_Clash
Picture Gallery:-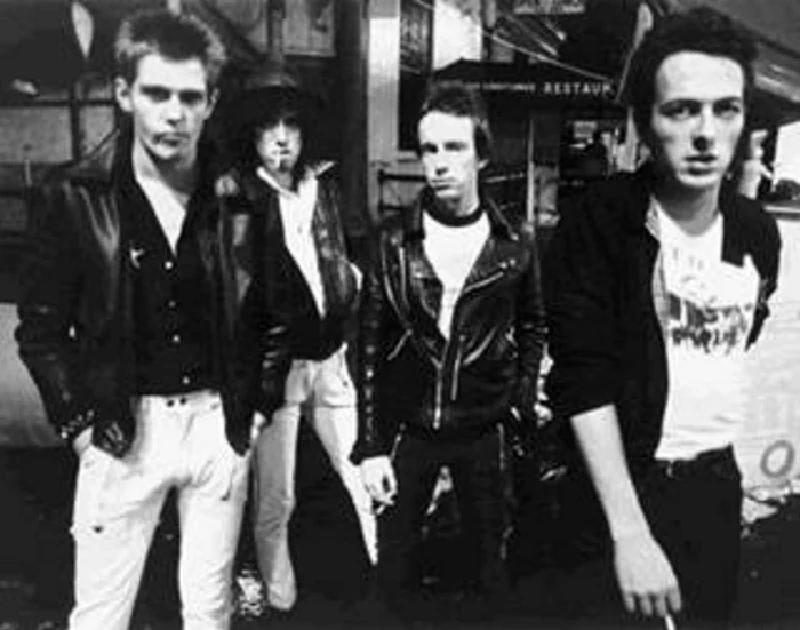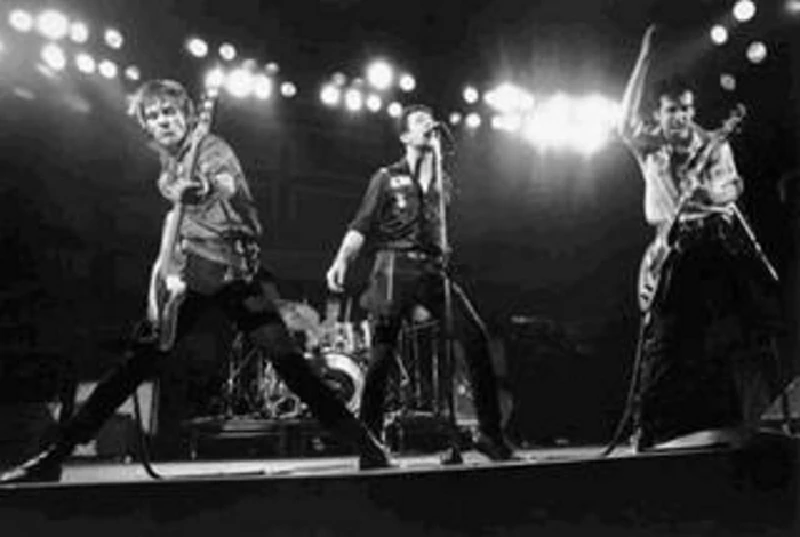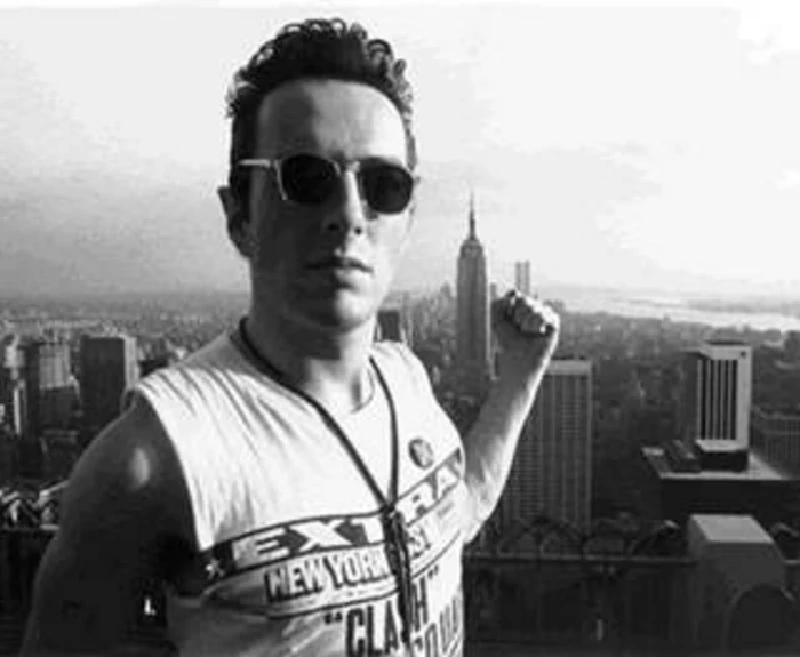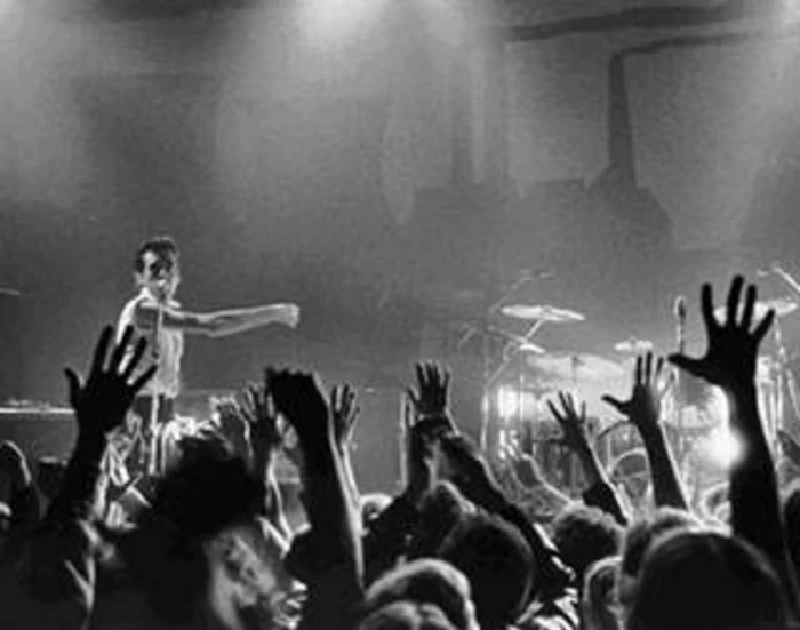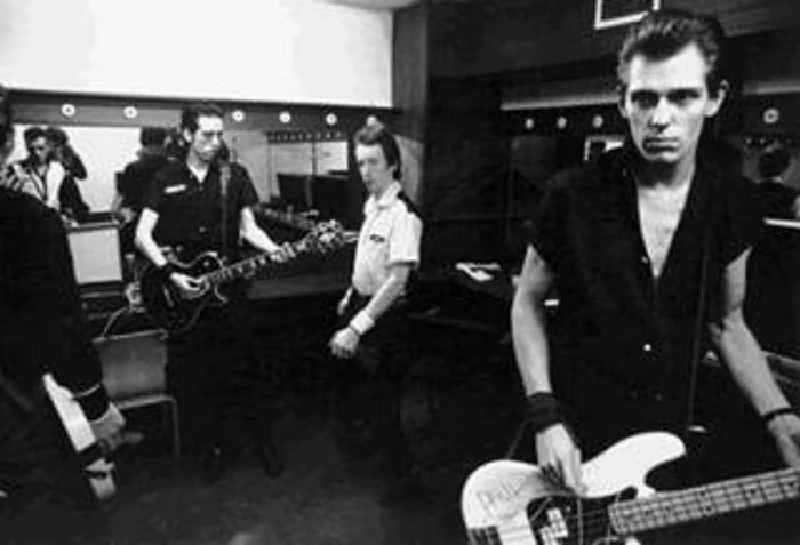 features
---
Ten Songs That Made Me Love (2020)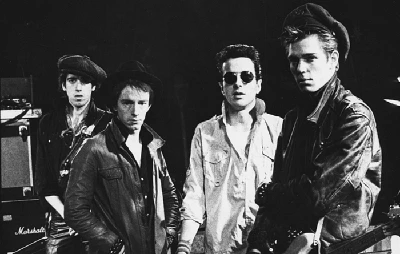 Eoghan Lyng selects tracks by punk legends The Clash for this month's edition of 'Ten Songs That Made Me Love...' Following the band's progress, the cuts chart the outfit's progress from London upstarts to their incorporation of many of the musical trends that came to define the 1980s.
The Image That Made Me Weep (2020)
Pennyblackmusic Regular Contributors
---