---
published: 11 / 11 / 2019
---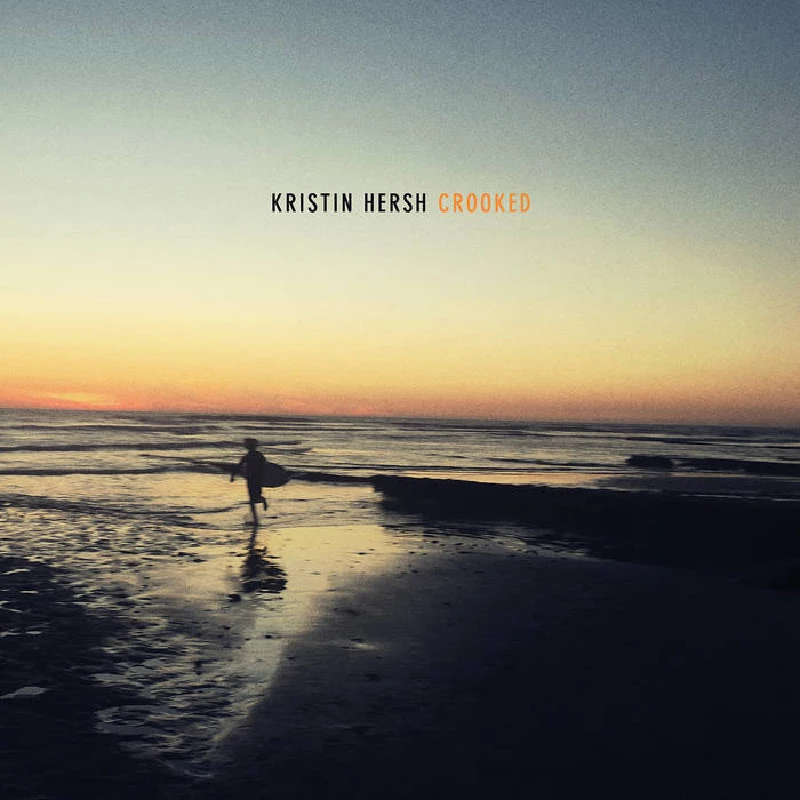 intro
As part of her new label relationship with Fire Records, Kristin Hersh reissues her overlooked 2009 album in a simpler revived form
Whilst Kristin Hersh's desire and commitment to push over record business conventions with fan-driven funding models and unorthodox release routes has been utterly commendable and pioneering over the last couple of decades, it has at times eclipsed the core content of her recorded output. A case in point is 2009's 'Crooked', which initially appeared as a book/download bundle via a publishing house and as a limited mail-order CD preceded and accompanied by a slew of digital-only outtakes and alternative work-in-progress versions that somewhat obstructed the absorption of the core album. Thus, although it might have made more archivist sense for this 2019 reissue of 'Crooked' - via the more traditional CD, vinyl and digital channels of Fire Records - to have attached a bonus disc of said supplementary recordings, this time around the simpler presentation is arguably more effective at focusing on the main event. Reappearing with new sleeve artwork, refreshed remastering, a partial resequencing and a noticeably less muddy remix, gives 'Crooked' a welcome aesthetical decluttering and uplift that lets the songs breathe more freely. The net result means it's easier to appreciate one of Hersh's most rounded solo albums, which covers much of her solo-trading range outside Throwing Muses and celebrates her unheralded multi-instrumentalist skills on guitars, bass, drums, keyboards and assorted extras. Hence, there is searing electro-acoustic churning ('Sand', 'Glass', 'Coals' and 'Krait'), propulsive noise-pop ('Mississippi Kite') and grungy fully-plugged-in prowling ('Fortune' and 'Moan') to represent her more combative side. Elsewhere, there are a couple of interesting curveballs some of us missed the first time around; specifically the title-track's terrific campfire-voodoo groove and the desert-blues hypnotics of 'Rubidoux'. The standout moment is still though the utterly sublime 'Flooding'. An eerily evocative meditation on the complicated life of the now late Vic Chesnutt, this skeletal acoustic guitar-centric moment is up there with the most spine-tingling moments on Hersh's classic 'Hips and Makers' album from 1994. In short, while an expanded edition of 'Crooked' might have better-served Kristin Hersh's most devout followers, this reboot brings an impressively warm luminosity into a previously-overshadowed corner of her labyrinthine body of work.
Track Listing:-
1
Moan
2
Sand
3
Glass
4
Mississippi Kite
5
Fortune
6
Coals
7
Crooked
8
Krait
9
Flooding
10
Rubidoux
Label Links:-
https://twitter.com/firerecordings
https://www.facebook.com/Firerecords
http://www.firerecords.com/
https://firerecords.bandcamp.com/
https://instagram.com/fire_records/
https://www.youtube.com/user/FirerecordsUK
interviews
---
Interview (2018)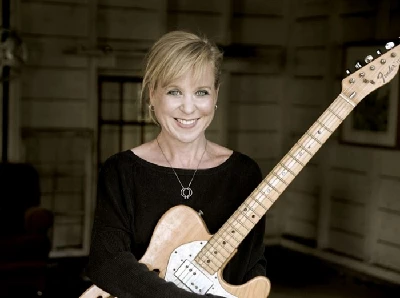 Throwing Muses leader, 50 Foot Wave member and solo artist, US alt. rock pioneer Kristin Hersh chats to Erick Mertz about her time in the music industry and future plans.
Interview (2014)
live reviews
---
Rough Trade East, London, 25/10/2018

Dastardly leaves home in South East London, late as usual, and risks losing his sanity in rush hour traffic for Kristin Hersh's intimate set at Rough Trade East.
Storey's Field Centre, Cambridge, 24/6/2018
Soho Arts Theatre, London, 11/1/2007
Scala, London, 21/11/2005
Scala, London, 20/11/2005
Pennyblackmusic Regular Contributors
---