---
Kristin Hersh
-

Rough Trade East, London, 25/10/2018
published: 27 / 11 / 2018
---

intro
Dastardly leaves home in South East London, late as usual, and risks losing his sanity in rush hour traffic for Kristin Hersh's intimate set at Rough Trade East.
This traffic is terrible, and I'm stuck behind an SUV going 10mph in a 20mph zone – exactly 50% slower than necessary. They haven't got their lights on. Occasionally a pedestrian shouts at the car: "Put your lights on!" The lights remain off. I remember Jarvis Cocker saying on the radio that he makes up songs about annoying drivers. Me too – it certainly helps. Maybe the driver in front has a camera things filming what's behind them. Maybe they can lip read. You never know. We cross a bridge and the queue for Blackwall tunnel comes into view. It's not a queue, it's a car park. We try Rotherhithe tunnel instead. The SUV turns off. THANK THE TRAFFIC LORD. What does a heart attack feel like in its early stages? Finally we're out of South London. The last stretch to Brick Lane is a breeze, and we thankfully arrive just as Kristin takes the stage for a pre-gig chat with journo Martin Aston. Kristin is as sassy as she is self-possessed. She's survived 30+ years in the music business. In fact, the main reason I'm here tonight, apart from the music, is an interview she did earlier in the year for Pennyblack – in particular, the way she answered Erick Mertz's first question. In a few lines, she summed up her own inspirational attitude to playing music and, together with The Smith's 'Paint A Vulgar Picture', told anyone all they need to know about the business itself. Tonight she talks candidly about 'Rat Girl', her songwriting alter ego/coping mechanism and how over the years, she's gradually been able to merge the two identities. We also find out a bit about the songs on the new album, including 'Lady Godiva', the story of a woman they came across during the recording session, doing donuts in a restaurant car park. Possibly naked at the wheel. Then there's the snakes; Kristin keeps a few, it turns out. "A snake will always look you right in the eye and find you," She says. Gulp. Can we have some songs now please? Turns out this is the first time she's played with bassist Fred Abong and drummer Rob Ahlers together at the same time. By the second half of second song 'No Shade In Shadow' they've locked in and it feels like we've transcended Rough Trade East and it's stacked up cd racks. This is why we brave the rush hour traffic on a Thursday night. This feeling of immersion in the music, of floating while standing up. The beats are mid-paced, compulsive. The lack of variation only heightens the trance-like feeling. 'Krait' is a whirlpool of sound. 'Your Ghost' shimmers in and out. The guitar line on 'The Thin Man' draws us in circles. Kristin steers with a beady eye fixed firmly on her passengers. It might be a healthy attitude to business that's kept her going for so long. Or it might just be that she's a completely hypnotic performer, guitar player and singer. As feedback hums up from the amp like a 'Thunderbirds' sound effect drummer Rob quips that it sounds like an air raid siren. "No, it's the angels" retorts Kristin. Perhaps this is an apt summary of the gig. After the show, Rough Trade is still packed, maybe more people than I've ever seen here before. Finally the queue for the signing dwindles and I get to say thanks. She's tiny. She looks me straight in the eye, and I feel like she finds me in an instant. Photographs by Rob Telford
Picture Gallery:-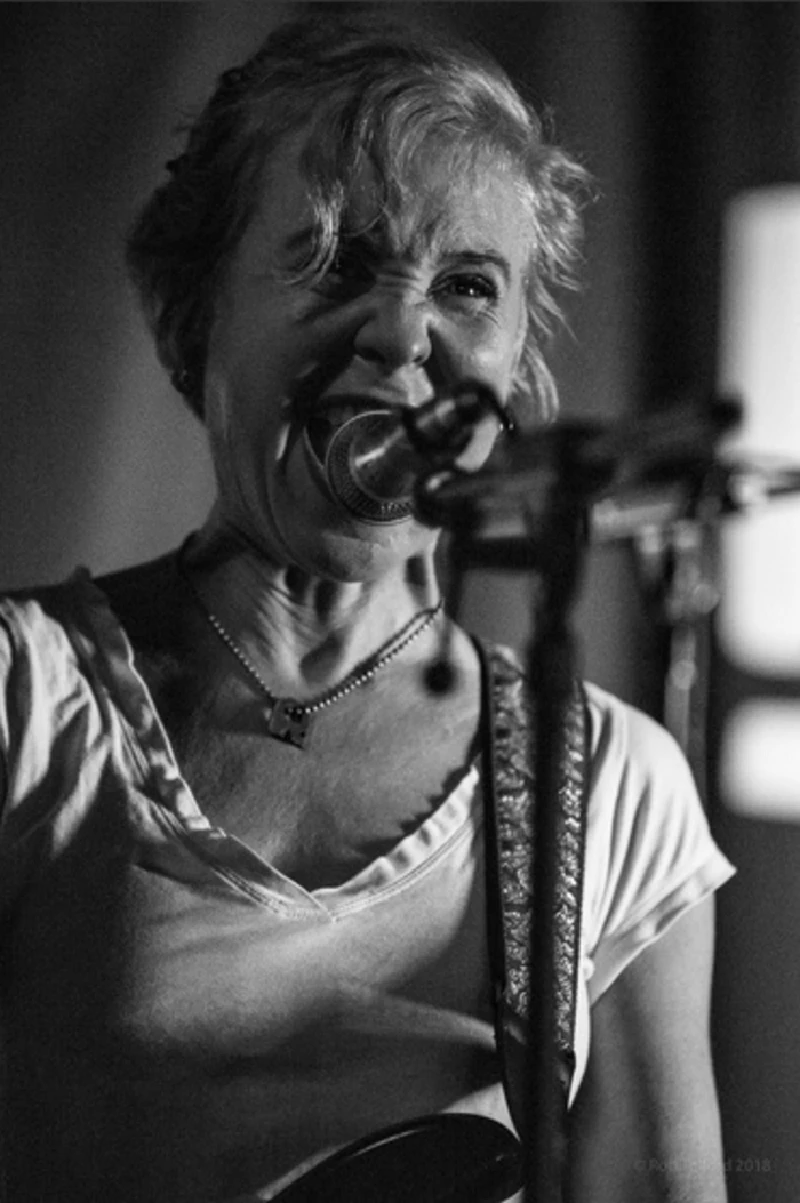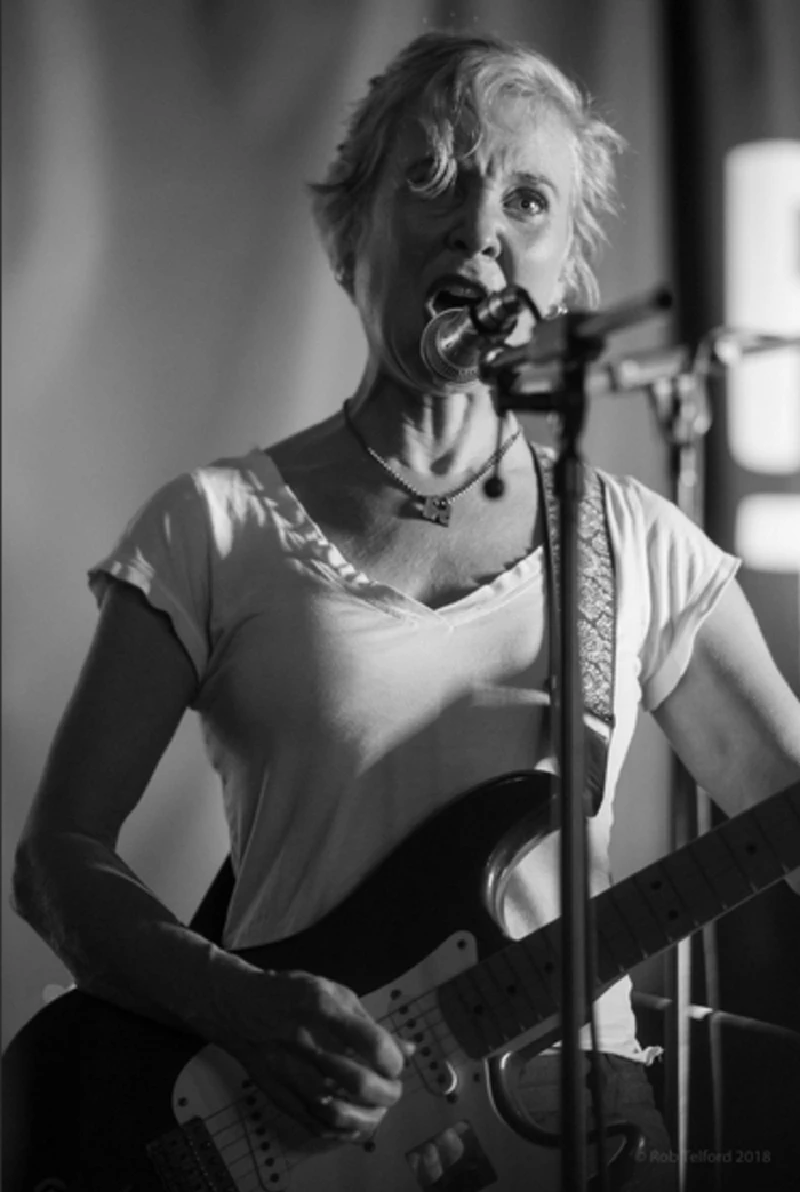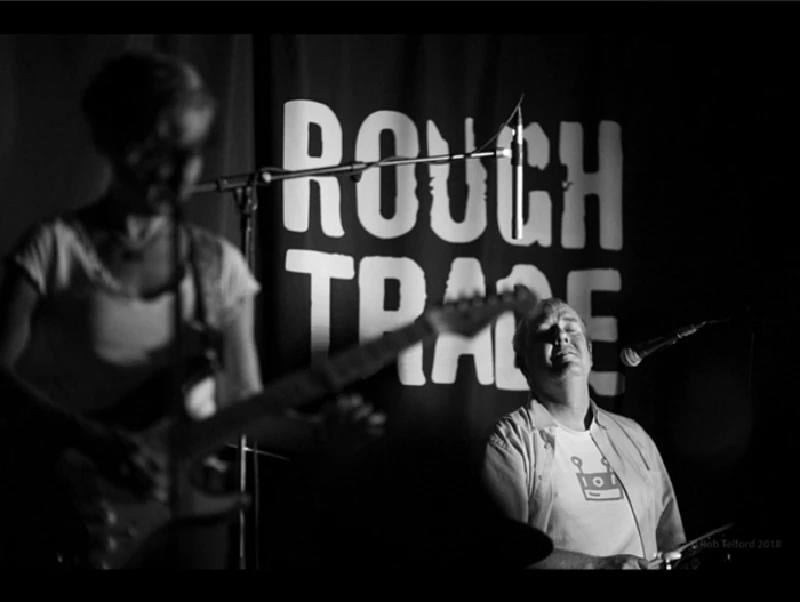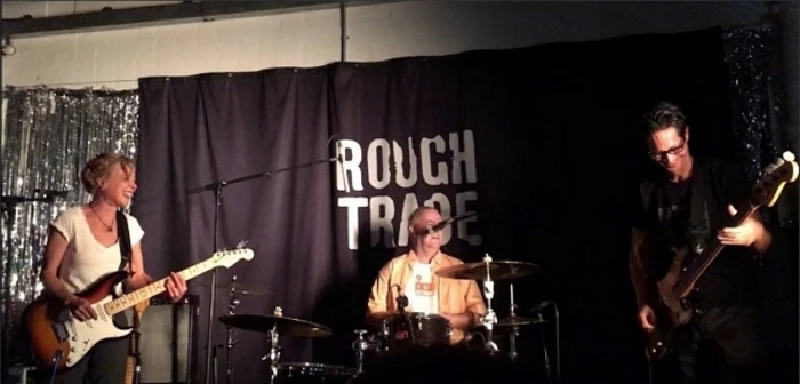 interviews
---
Interview (2018)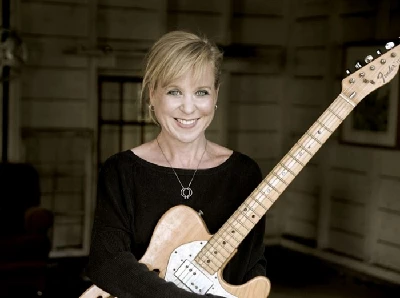 Throwing Muses leader, 50 Foot Wave member and solo artist, US alt. rock pioneer Kristin Hersh chats to Erick Mertz about her time in the music industry and future plans.
Interview (2014)
live reviews
---
Storey's Field Centre, Cambridge, 24/6/2018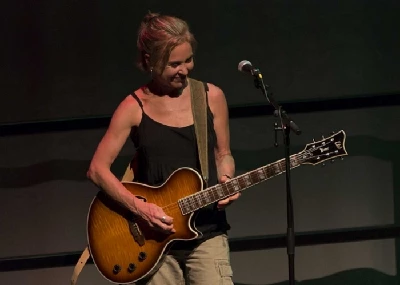 Dana Miller watches American singer-songwriter, Kristin Hersh, demonstrate 'a colloquial feel to her music that makes it accessible and perfect to form' at the Storey's Field Centre in Cambridge.
Soho Arts Theatre, London, 11/1/2007
Scala, London, 21/11/2005
Scala, London, 20/11/2005
Pennyblackmusic Regular Contributors
---