---
published: 10 / 5 / 2018
---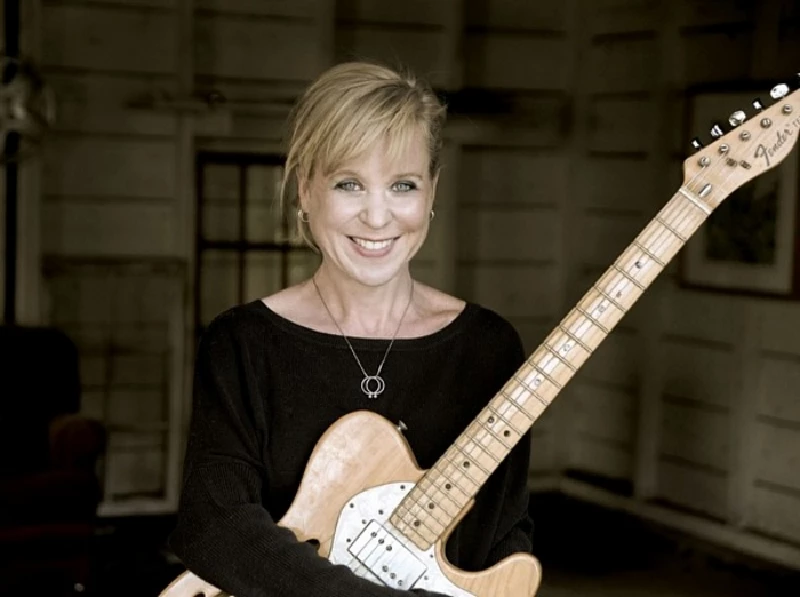 intro
Throwing Muses leader, 50 Foot Wave member and solo artist, US alt. rock pioneer Kristin Hersh chats to Erick Mertz about her time in the music industry and future plans.
Kristin Hersh has never followed trends in rock. Whether working in the role of front woman for 90's indie-rock icons, Throwing Muses and 50 Foot Wave, as the autobiographical subject of one of her many heart-wrenching solo recordings, or as the author of kid's books and confessional graphic novels, Hersh stands as the quintessential iconoclast. She did not follow then. She will not follow now. Count Hersh as one of the rare artists strong enough to carve a niche out in a rock business that tends to reward follow-the-leader behavior. She has seen everything in her storied career. Her band signed with a major, taste-making label when that seemed like the gateway out of indie obscurity, only to come around a generation later to using the many DIY paths on the internet to record, release and distribute her own material. Listening to Hersh is as rewarding now as it was early on. She is a bundle of delightful contrasts, caustic and sweet, guarded and confessional, luminary and down to earth. We know she is an artist because there is no one else like her. Perhaps the best way to understaad an artist like Kristin Hersh is to hear her tell it, in her own words. PB: Early on in your career with Throwing Muses, a band signing with a label like you did with (legendary UK indie) 4AD was a really big deal. How you have seen the music business change since then? KH: I haven't, really. It's not my job to care too deeply about anything but the output itself. The industry looks for show offs and that was never gonna be me: all I wanna do is hide and play. We signed with 4AD because major labels were so laughably shallow and Ivo Watts-Russell was willing to give us a one record deal. He cared, was invested and yet not attached enough to make us sign our lives away. I wasn't interested in caché, just freedom to play what I wanted. Ivo is still about hiding and playing. So am I. That said, yeah, the exchange between musician and listener is a shifting relationship. What makes sense is what instigates change and it's ongoing. 50 Foot Wave has been monumental in helping me move away from the recording industry and find smart listeners who refuse to be marketed to; who don't want dumbed down sound. Those are our return customers for both live and recorded music. As lame as it sounds, those are our friends. PB: More than that, how have you adapted to the changing landscape? KH: After falling into the hands of a major, I did some contractual shaking up by offering Warner Brothers my first solo album (1994s 'Hips and Makers') in exchange for my freedom, as I was the only signed member of Throwing Muses. I signed with an indie after that, and 50 Foot Wave (which is more of a collective than a band) experimented with a pretty Commie construct of pay-what-you-like long before pay-what-you-like. Eventually I became listener supported. My Strange Angel subscribers fund 50 Foot Wave, solo and Muses recordings in exchange for music and tickets to shows. PB: How would a band like Throwing Muses that felt so much about the album get by in an era in which the album seems less and less relevant? KH: An album is really just this idea that you can embrace someone with your soundtrack in about a dozen songs, played in a particular order, like a set list. We continue to offer something like that on vinyl, CD and a sequence with accompanying art work in various formats. If a listener chooses not to listen this way, it doesn't hurt our feelings. That said, the last Muses record had about 35 songs on it, some less than a minute long and was published as a book. My most recent solo record, 'Wyatt at the Coyote Palace' was a double CD and a book as well. While 50 Foot Wave releases EPs, one – 'Power and Light'- is a continuous piece of music, 30 minutes long. The sequence is meaningful to us, given that we fuck with the album format, so hearing a song out of context is just that: missing the full effect. PB: Throwing Muses has come back to the surface a couple of times, once in 2003 and another in 2013. Tell us about the process of bringing the band's self-titled record together back in '03, and the impulse to do it again a decade later. KH: Throwing Muses never broke up; we just stopped working in the studio for a few years when we left Warner Brothers, because without advances, we had no money to record. The best music doesn't happen for an industry, though; it just needs to be born. We're not performers per se but musicians (dorks) so we aren't focused on people paying attention; we just want to play. If no one is listening, music still happens. It happens as a spontaneous eruption without self-consciousness or striving. Sadly, it's better for that. I had some money left over after making my solo record, 'The Grotto', though, so the Muses made the album people call 'Uses' (2003 eponymous LP) with that. Those subsequent tours helped us refine our audience a bit: we wanted to find listeners who knew how to listen and weren't marketed to with videos and bad radio songs. 'In a Doghouse' and 'Anthology' needed to be toured as well. In between tours and releases, we play small shows and for each other. It's just this idea that you run because you run because you run. Every now and then, you might run in a race, but the point is the running, not the racing or winning or who's watching. PB: A few times you've released a solo album in very close proximity to a Throwing Muses record. How do you ensure that the right material goes to the right place? KH: 50 Foot Wave songs are written on my Les Paul or SG, solo on my Collings and Muses on my Tele or Strat. PB: Your solo career has seen you take a couple of long breaks over the last fifteen years. How do you occupy yourself when you're not writing and recording an album? KH: Tours last for years sometimes. So do books and book tours, plus four kids and 50 Foot Wave. It's important to me that I live a real life so that my songs don't become musician songs; life on the road crap nobody could relate to. Still, I do live a life on the road. I can almost guarantee that there's more crap coming... PB: Your work is highly personal. What are about the risks of putting it all out there? KH: Baggage is not publishable; you clear that out so songs can talk. These stories are all true but their effect is (supposed to be) both idiosyncratic and universal. The universal aspect makes it easier for me to share my bones and not be ashamed. We all have bones. PB: Do you think there is a double standard in how the media or public treats a female artist baring her soul, as opposed to a male artist? KH: Probably. I don't care; sexist shit is so boring. I never played the girl card so I'm gonna assume I don't suffer girl demerits, though I am aware that my gender does. PB: How do your literary works like 'Rat Girl' and 'Don't Suck, Don't Die' fit into your broader process? Does the memoir come out of the songwriting, or vice versa? Or is that entirely too simplistic? Books can write themselves as songs do, but less succinctly. Because prose uses language conversationally, there has to be a bit more communication, a bit less viscera. And that's OK. Talking counts. PB: Now is as good a time as any to talk about (celebrated, late US indie artist) Vic Chesnutt. For anyone reading this interview who is unfamiliar with his work, can you explain why he's vital to you, and to rock in general? When Vic was good, he was great. And greatness is rare. His pain twisted him up long before a car accident left him a quadriplegic, but his skill cut through both pain and paralysis. Really? He was just so goddamn funny. Gonna be lame again: laughing and crying at things that matter is vital and an underused skill in a time when shallow is so noisy. PB: Lastly, there is a prominent narrative in the arts (and life in general) about the difficulty of balancing family and the work. How do you manage the life of rocker and mother? KH: They're exactly the same! Which is so cool. Give up sleep. Keep serving the precious and don't get in its way. PB: Thank you. Kristin Hersh is currently playing dates across North America.
Picture Gallery:-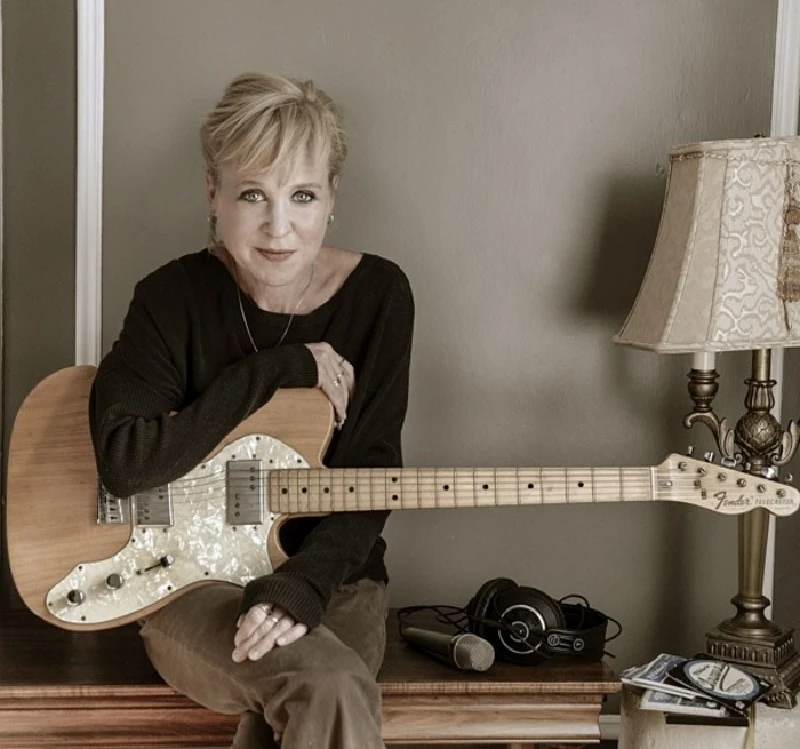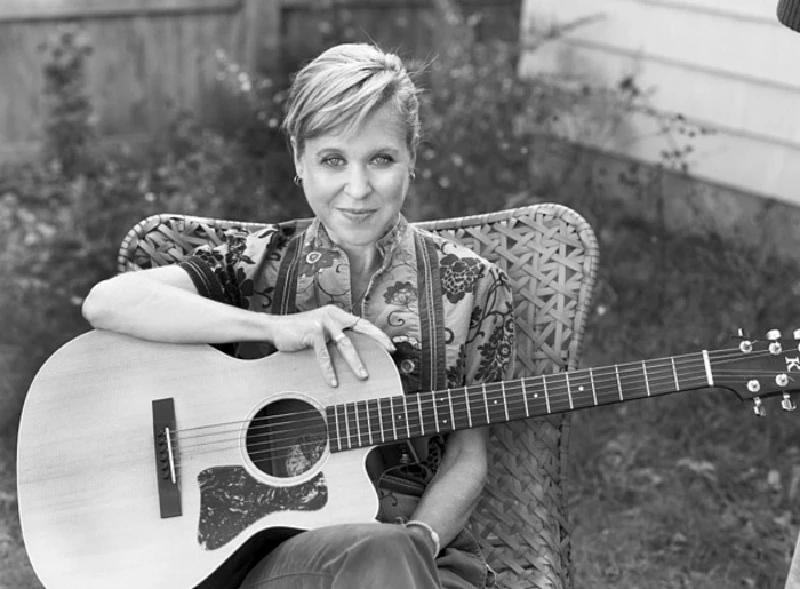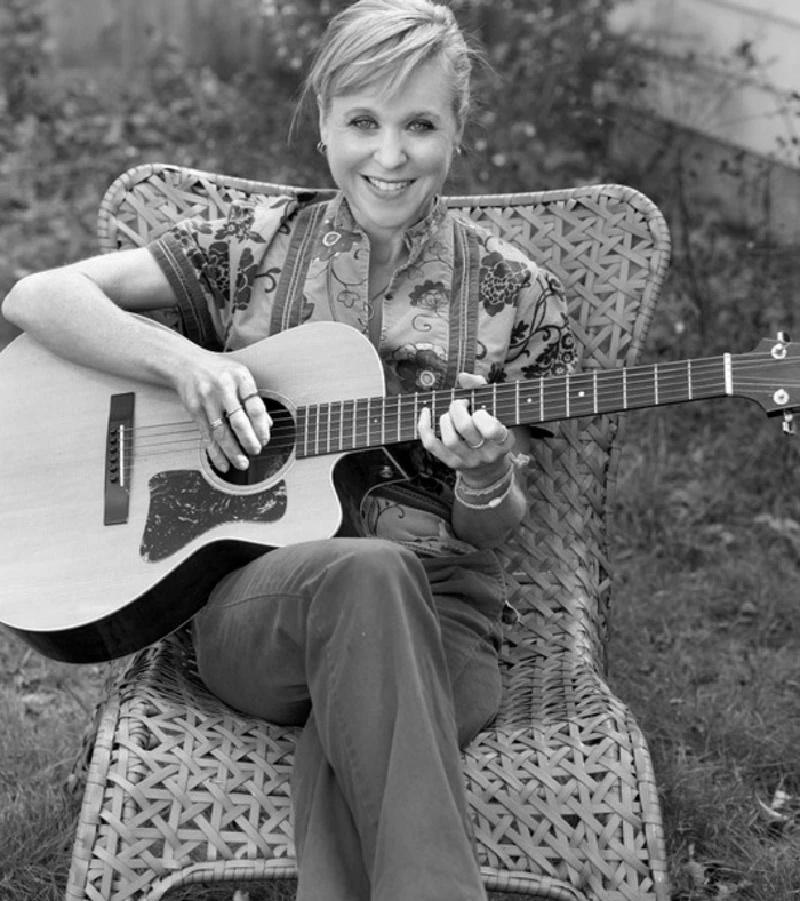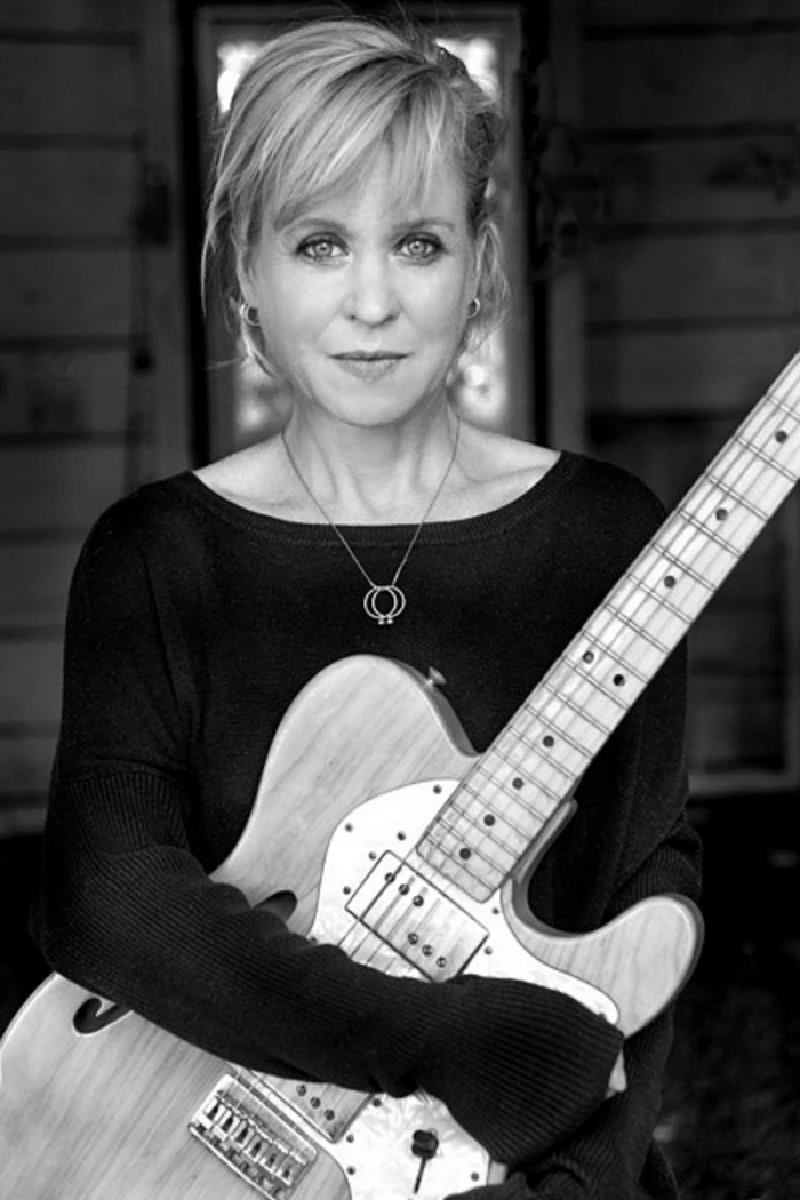 interviews
---
Interview (2014)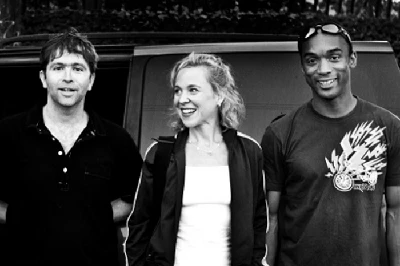 Jamie Rowland speaks to Kristin Hersh about Throwing Muses' first album in ten years 'Purgatory/Paradise' which has been packaged with a book, their UK tour, and her solo career
live reviews
---
Rough Trade East, London, 25/10/2018

Dastardly leaves home in South East London, late as usual, and risks losing his sanity in rush hour traffic for Kristin Hersh's intimate set at Rough Trade East.
Storey's Field Centre, Cambridge, 24/6/2018
Soho Arts Theatre, London, 11/1/2007
Scala, London, 21/11/2005
Scala, London, 20/11/2005
Pennyblackmusic Regular Contributors
---