---
Ash
-

Shepherd's Bush Empire, London, 4/12/2015
published: 8 / 3 / 2016
---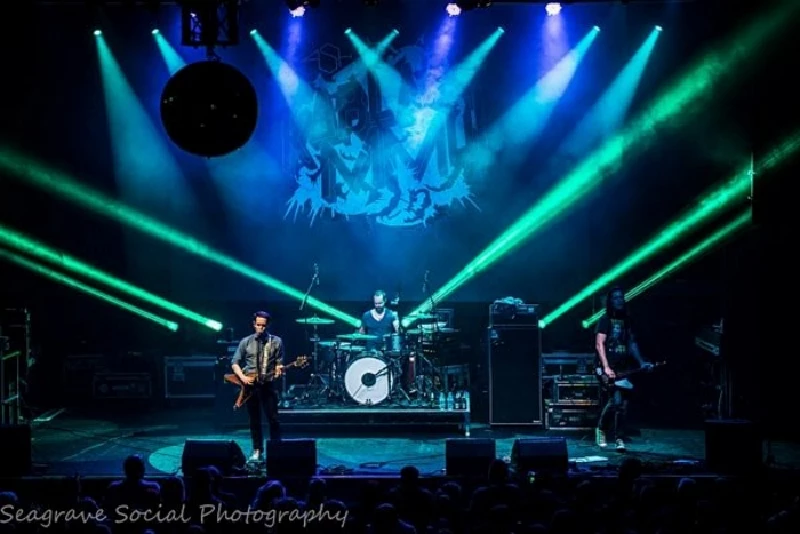 intro
Ben Howarth winds back the years to the mid-1990s as he watches Ash play a Greatest Hits set at the Shepherd's Bush Empire in London
In 1996, Ash rode the wave created to Britpop right to number one in the British album charts. For a generation of British teenagers, they bridged the gap between indie and the heavier American rock that regained popularity as the decade wore on. Many a mixtape in the second half of the 1990s segued seamlessly from Ash to the Foo Fighters to Green Day. What made Ash's blend of pop, rock, punk and grunge so irresistible were those glorious melodies. Having played my cassette copy of '1977' until it warped, I've since had to buy it again on CD. With a moshpit and crowds of friends in little circles, singing along to every world, little appears to have changed since Ash played this same venue as teenagers. It has of course – you couldn't pay for your beer over the venue's mobile app, back then. But Ash's audience remains exactly as it always was. This is the exact same crowd they played to when they first found fame as teenagers – not their 2015 equivalent. And, yes, a room full of people in their early-30s re-living their nights out from two decades ago wouldn't score any points for cultural significance with Paul Morley. Indeed, at intervals tonight, there are those slightly awkward moments when Ash pause the nostalgia to play something from this year's 'Kablammo!', an album that clearly very few people have heard (including, I have to confess, this writer). A year ago, Tim Wheeler was touring an album that told the story of his father's dementia and subsequent death, so you can't begrudge him indulging his less-serious side with rifftastic songs like 'Go! Fight! Win!', which sounds exactly like you'd expect from its title. Like much of Ash's recent work, the blend of Weezer melodies and Smashing Pumpkins riffs is perfectly enjoyable, but – through little fault of the songs themselves - lacks the spine-tinging feeling of their early work. Countless other bands from that era tried to combine Nirvana's guitar sound with bubblegum pop choruses, but – with all due respect to Symposium, 3 Colours Red and A – only Ash's attempts have stood the test of time. I doubt even Ash really know what it is that we like so much about these songs - 'Goldfinger', with its stop-start verses and singalong chorus; 'Girl From Mars', with its audaciously naïve, yet impeccable, shifts from sweet singalong to distorted hard rock; 'Oh Yeah!', a sweet tale of teenage love that works because rather than in spite of its total lack of subtext; 'Kung Fu!', a totally ridiculous slice of punk (and proud owner of one of the all-time great record sleeves, a picture of Eric Cantona's famous dalliance with martial art at Selhurst Park) and, my personal favourite, 'Angel Interceptor', the first of many great Ash sci-fi songs. The romance of Ash's youth gave way to the rather more calculated follow-up, 'Nu-Clear Sounds', where Ash didn't quite succeed in their attempt to absorb metal and electronica into their sound. It was a temporary blip, and Ash defied the assumption of many critics that the game was up with another mega-selling album, 'Free All Angels'. However good '1977' is, it would probably have been forgotten had it not been for the non-stop rotation on MTV2 of 'Shining Light', 'Sometimes' and 'Candy'. By this time, Charlotte Hatherley had joined the band, and her more intricate guitar lines gradually became integral to their sound. She left the band as it increasingly abandoned the charts for an endearingly nerdy brand of sci-fi rock – officially amicably, but it later emerged that the 'boys' felt that her heart was really in her emerging solo career and pushed her before she jumped. She briefly reunited with the trio in 2011 for the 10th anniversary of 'Free All Angels'. So, with the main set curtailed comparatively early, it wasn't a total surprise to see her onstage for an extended encore (and even less of a surprise for those who'd seen the band announce her appearance on Twitter). It was as if she hadn't been away – she slotted in stage right and didn't say a word, but Wheeler evidently enjoyed having someone to 'duel' with during the solos. If there was one disappointment to the evening, it was that the "little treat" of a cover of Weezer's classic 'Only In Dreams', clearly a huge influence on Ash's sound, seemed lost on much of the audience. But the ecstatic reaction as the set drew to a bombastic close with the floor-filling 'Burn Baby Burn' more than made up for that, and the (for one night only) foursome duly basked in a packed house and total acclaim. Ash have never been the subtlest of bands, and the extent of their appeal is often underestimated as a result – but tonight was a reminder that, for a certain generation of listeners who were in the right time and the right place, their songs mean a lot to a lot of people. Photographs by Billy Seagrave www.seagravesocialphotography.com
Band Links:-
http://www.ash-official.com/
http://www.facebook.com/ash
http://twitter.com/ashofficial
Picture Gallery:-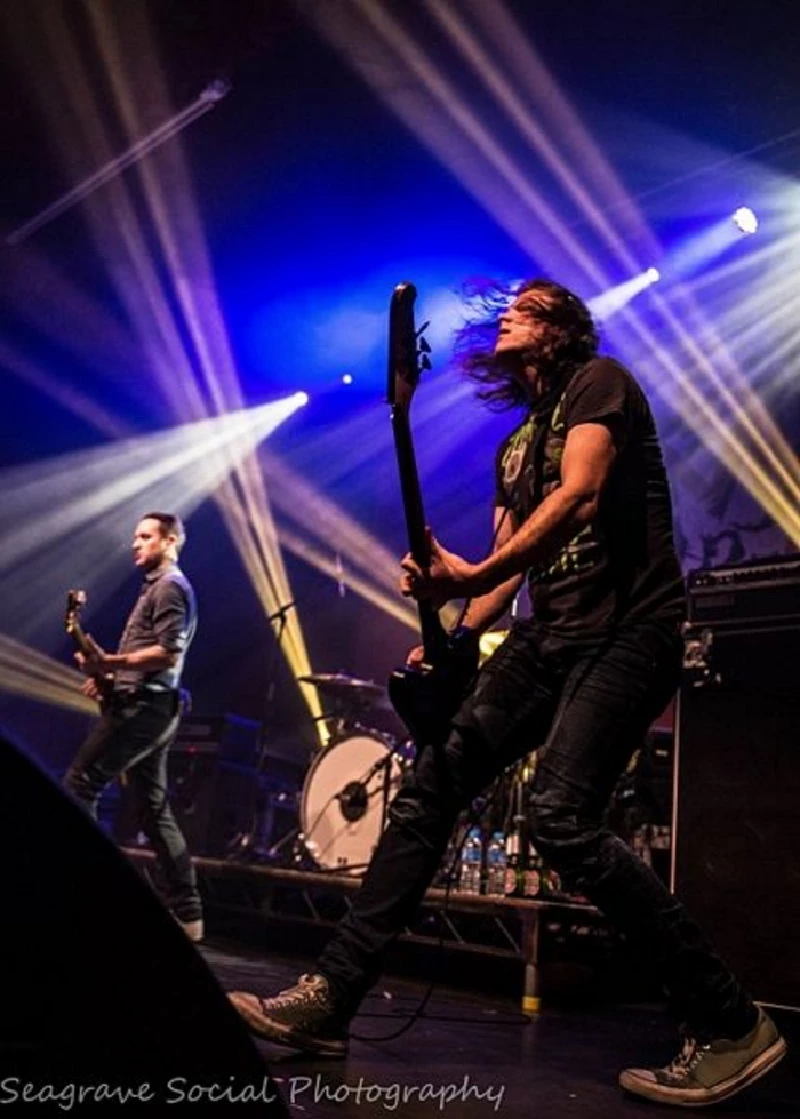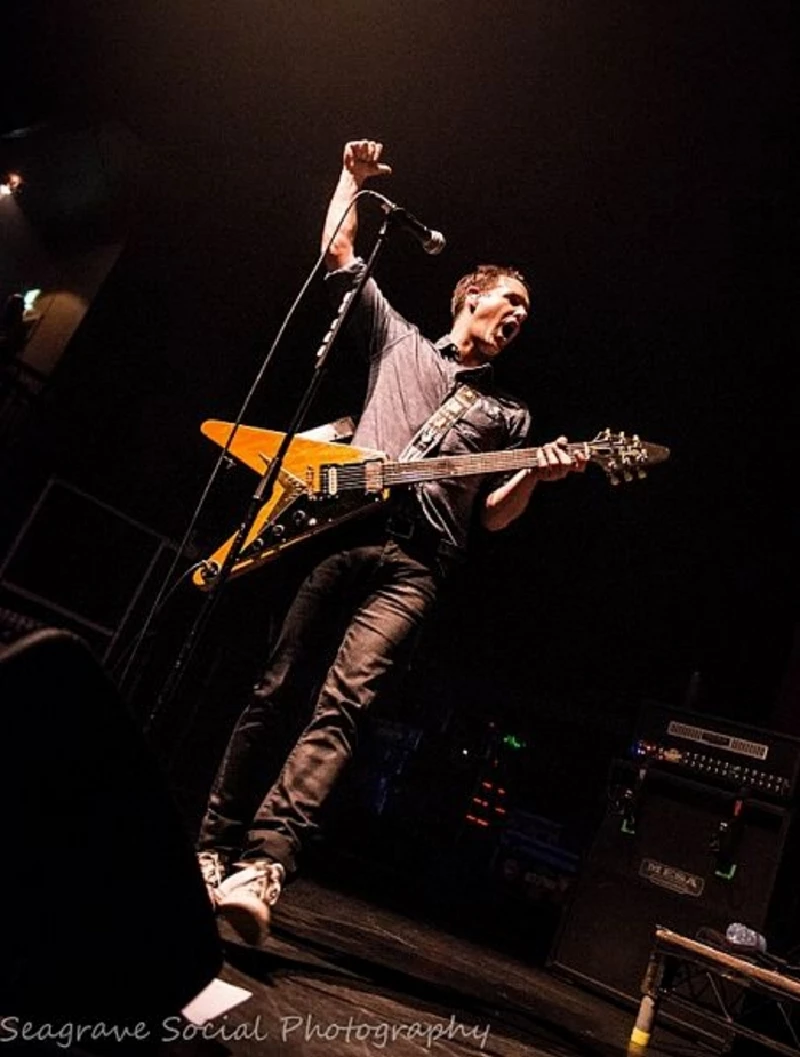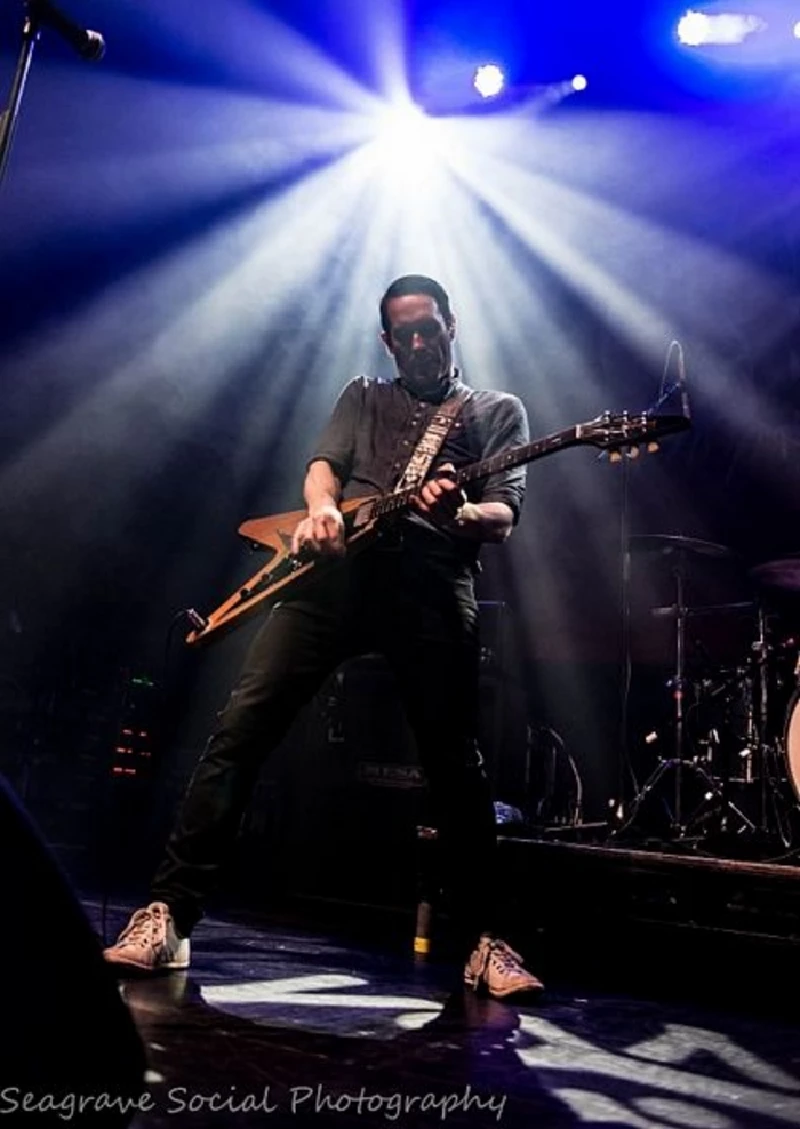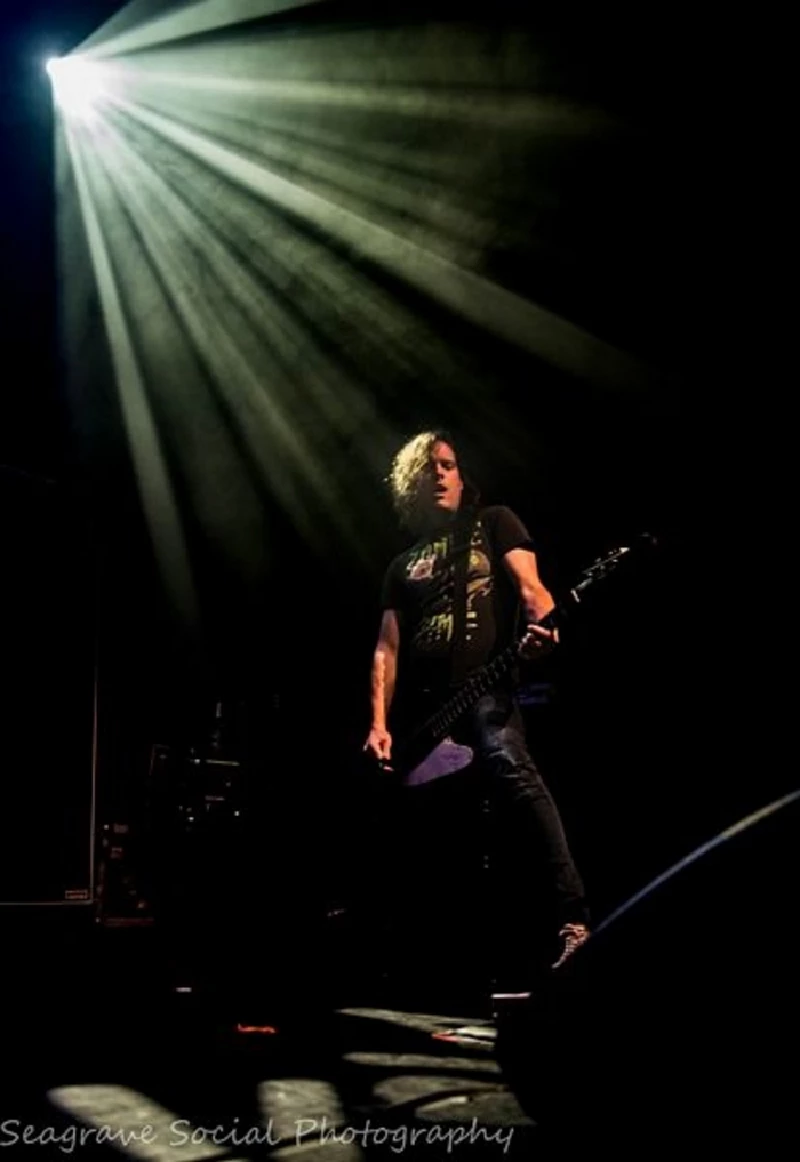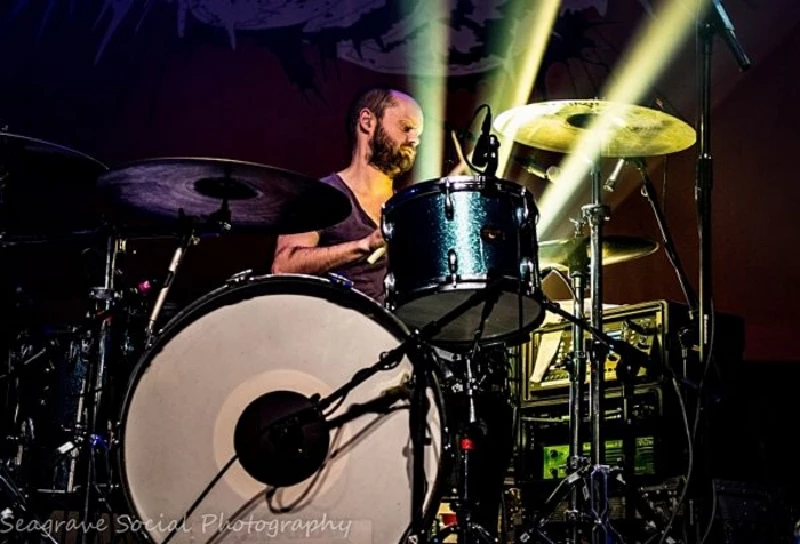 interviews
---
Interview (2004)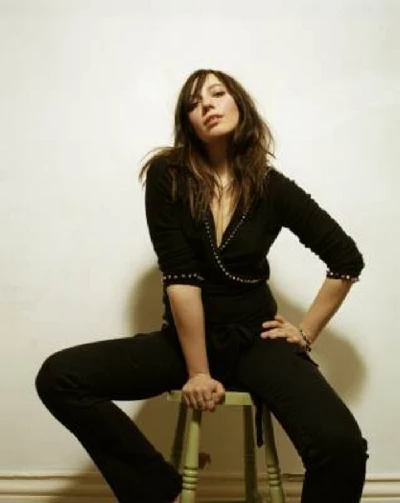 Ash guitarist Charlotte Hatherley has just released her first solo album, 'Grey Will Fade'. She chats to John Clarkson about her plans to promote it amidst Ash's own busy schedule of promoting and touring commitments.
Interview (2002)
live reviews
---
Northumbria University, Newcastle, 25/2/2007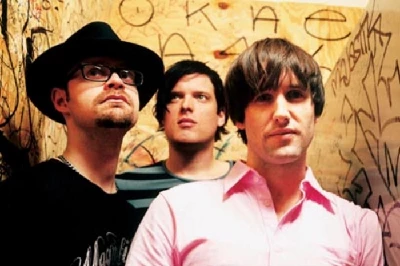 Back to being a three piece after the amicable departure of guitarist Charlotte Hatherley, Jonjo McNeill finds pop punk Ash have lost none of their passion in a sharp and edgy set at Northumbria University
photography
---
Photoscapes (2018)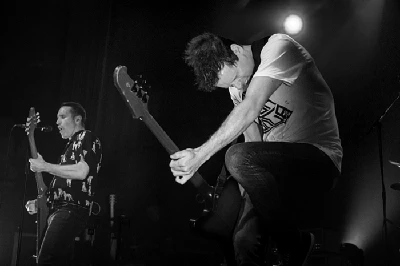 Andrew Twambley photographs Northern Irish alternative rock trio Ash on a recent tour at the Ritz in Manchester.
Pennyblackmusic Regular Contributors
---