---
published: 14 / 11 / 2014
---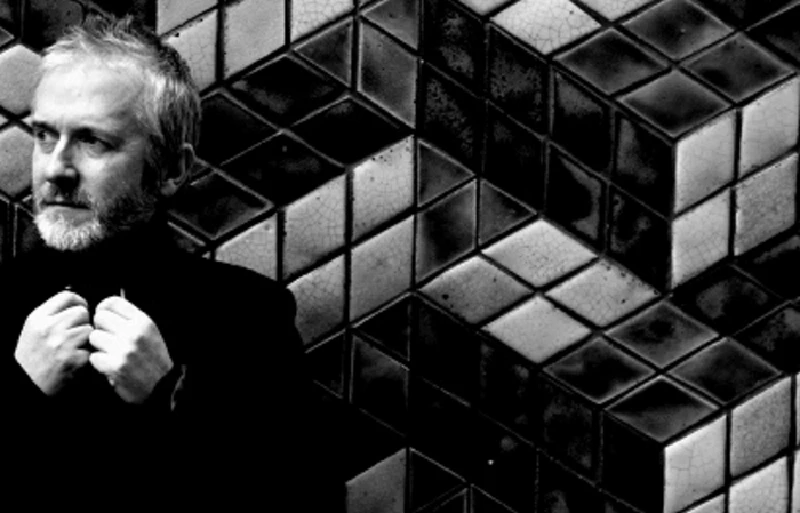 intro
Ben Howarth chats to Death In Vegas and Rotifer member Ian Button about his band Papernut Cambridge's second solo album, 'There's No Underground'
I first encountered Ian Button as the drummer in Rotifer, a three-piece band led by songwriter Robert Rotifer, who in turn I encountered because they featured another songwriter Darren Hayman on bass (he has since been replaced by Mike Stone, who we already knew as a member of the Television Personalities). It turned out that Button was not just a drummer. He is an experienced recording engineer and lecturer in music production, and a guitarist, first as a full time member of Thrashing Doves and then with Death In Vegas. He had also written and recorded his own songs (mainly under the guise of the Antony Anderson Project), but his own songwriting had appeared to be largely on hiatus until early 2013, when he formed a new label collective, Gare Du Nord, with Robert Rotifer and another songwriter Raleigh Long and released a first album as Papernut Cambridge, 'Cambridge Nutflake', on which Button roped in many of his past collaborators and bandmates. Rarely do new musical projects emerge as fully formed as Papernut Cambridge, with a pre-formed back story and concept, and with a songwriter seemingly absolutely in control of what he wants his music to do. That first album was duly acclaimed by many reviewers and was enthusiastically supported by 6Music's Gideon Coe (he's the one who's on when you do the washing up before the 10 o'clock news). And yet, it actually isn't very easy to find out much about Button online besides a brief biography on Wikipedia. As Button prepared to release his second Papernut Cambridge album, which updates the dreamy, involved fuzz of the first record to add a series of irresistible melodies, paying tribute to Button's childhood love of glam rock and also to his south east London home, I spoke to him to discuss the motivations behind Papernut Cambridge. "I'm all set. I've watched 'Eggheads'. The washing up's in the sink. Perfect timing", he tells me. I resist the urge to tell him that I was once a contestant on 'Eggheads', and thus derail the interview on to the subject of TV quiz shows before it has even begun, and instead begin by asking him to begin at the beginning of the Papernut Cambridge era. Having played with a number of bands, and had solo projects under a different name, at what point did he decide to begin recording as Papernut Cambridge? IB: I'd been doing the Antony Anderson Project for several years, on my own. I was tentatively releasing things on my website up until 2008 and 2009. Then in 2011, Darren Hayman told me about an advent calendar project he was doing where different bands contributed Christmas songs (tied in with Hayman's own 'Christmas EP' – PB). I decided I would write something new for it – and, at some point while I was making that song, I decided I would try and get as many people as I could on it, rather than doing it all on my own. And, because of that, I wanted to call it something different – not to use the Antony Anderson project name. I had this band name in my head for years. I'd dreamed about the name years ago. I dreamt I was at their gig, and that they were playing with another band, Elvis Breakdown. So it started with that one song, '93 Million and One', which eventually ended up on the first Papernut Cambridge album. I think at the time I imagined that it would be this dream band – they emerge with one song and then disappear again, never to be heard of again. But, Robert Rotifer was a massive influence in persuading me to do more. And that made me solidify it as a project. I had some old songs, and then I wrote some new ones to go with it, but the project became about sending those to other people and getting them to play on it remotely. PB: Musically, how does what you are doing now compare to that Antony Anderson music?. IB: It is similar – the way I wrote songs is roughly the same, and my voice is the same. I tend to write songs in a batch, all as a complete set. I had done that with Antony Anderson – some sets of songs were electronic, others almost completely acoustic. So, when I started doing Papernut Cambridge, I had a vision of not having any drums on the album, apart from a single kick drum pulse. So the vinyl version of the album doesn't have any drums – but then, as I was waiting through the months for that album to come up, I ended up doing alternative mixes that do have drums. But in terms of the vision for the music and the influences, I don't think that has changed. I think the first Papernut Cambridge album was, in a way, deliberately obtuse, the arrangements almost absurdly minimal. I think there is more to the songs on this second album. I was deliberately trying to say very little on the first album. PB: The tracks on this album remind me most of the actual song 'Papernut Cambridge', which was on the 7 inch that came with the first album. There is that tone of slightly mocking pop music... IB: I am being reverential as much as I am being... cynical isn't the right word... wry. One of the original ideas of Papernut Cambridge being an imaginary band is that that they would be very self-referential. That song is actually a very old song, it is from the 1990s, right from the time when I actually had the dream where I saw them play. I like the idea of a band that has a song about itself – I was thinking of 'The Ballad of Mott The Hoople'. This concept was loose. It was nowhere near as well thought as Gorillaz, but I had the idea of this band that don't exist anymore, and all we know is from the song that they wrote about themselves. What I've done on 'There's No Underground' – and I think Robert (Rotifer) has seen through this, and told me I've been doing this – is I've brought that into my real world. Do you know Alan Garner, the children's author who wrote these quite strange sci-fi books. His book 'Elidor' is set in the slums of Manchester, but there is then a parallel imaginary world, and these two worlds collide. I am doing that – taking this imaginary band and their world, and inserting it into my life in south-east London. When I was a kid, T. Rex was the first music I really got into. And he was writing about magic and myth, and when I was nine or ten, I sort of imagined that was world was quite close to where we live, just over the horizon. So I was harking back to that, but also thinking of all the south-east suburban glamour – David Bowie, Billy Idol, Siouxsie Sioux, Mick and Keith. They were all from round here where I live, so the references to the gang in that song is really about them, that they were all from here, did something amazing and then left. PB: Once you decided that Papernut Cambridge would be more than one track, had you always intended it to last for some time, or was the decision to make a second more a response to how the first album went? IB: I think the momentum and the enthusiasm to do more came quite quickly after finishing the first album, and I had many of the songs and the ideas for this second album before the first one was even released. But I can't underestimate the importance of being part of this label, with Robert and Raleigh. It's a growing roster, too. We have a couple of other things coming out as well. Having been doing it on my own for such a long time, to be part of a team and a label gave me the momentum. PB: So, has it remained an arrangement of sending people tracks to work on, or have you started recording together, in a conventional studio setting? IB: Not all together in a conventional setting. Sometimes, it is still completely remote. I send people basic tracks and then just wait to see what people send back – which is a brilliant feeling to get the files back, really exciting to not know what they will have come up with. But, more and more, I have been taking my gear round to friends' houses and recording with them. So, for example, I went to Darren's house and he played on three or four in one go, and I recorded it That is the same with Mary, Helene and Will. PB: So, it is multiple people adding different bits to the same song at different times? IB: I don't send everybody every song, but I send the same song to several different people – so that I get lots of material back, but they won't know what anyone else has done. That has meant that I've ended up with enough material to do these different versions. That is part of the plan – what they send me might not end up where they think it is going to end up! The key thing is that they like the music, and that feel confident to throw things onto it. There are a number of people I know, as well, who I may not have had on Papernut Cambridge, but who I would feel totally confident having involved in the future – even if their own musical background is very different. I think even those I have worked with so far come from different places, because of the production work I do as well as the people I play with. The pies that my fingers are in have quite a few different fillings! There are people on this record, like Ruari Meehan, who I think many of the regular Papernut people have never even met, and then also my friend Nick Tidmarsh, who plays harmonica on several tracks, who I have known since my schooldays. He is local to me, and it was just a thought someday wondering what he would make of a particular song, so he is on it and he's never met anyone else in Papernut Cambridge before. PB: Tell me more about that – you have a fairly elaborate system of different versions for the vinyl version, download and CD – plus extra mixes as bonus tracks as well. IB: The versions are subtly different, and I am partly doing that for musical reasons. But also, for my own piece of mind about one format devaluing another format. If somebody is paying quite a lot of money for the vinyl version, I want them to get something more than just extra packaging. And, the same the other way, so that someone who downloads it from iTunes isn't just getting the value version, but is getting something unique to buying it that way. PB: Are the different mixes related to the format? I know there are some strong opinions about the relative requirements of vinyl or MP3 among some people... IB: No, I know what you mean, but that isn't the reason. I don't think that is a massive issue really, to be honest. I'm not doing it for technical reasons. The only factor was being aware of the lengths of the tracks – because I wanted to fit them onto 7i nch records. That is why the songs are all quite short. I was quite pleased, therefore, that the digital format allows me to have the longer versions as well. PB: The last album was packaged to include a 12 inch and then a 7 inch, so I'm assuming you were always planning to have a unique format for this one. But was the album designed to fit the format of three 7inch records, or did that come later? IB: I think the format came afterwards, really. I knew I was going to have between ten and twelve songs, so it was once that was finalised that I decided on the format. But, then that was the point where I made some edits and got them down to a length that would fit on the vinyl. Releasing records on vinyl is the Gare Du Nord philosophy. We know that we want to do vinyl, because it has value – not monetary value, but more than that. We don't want to be a digital-only label, we want to make something. PB: I got the impression that, when the Papernut Cambridge album first came out, you were fairly reluctant to play live. But it seems like you've embraced that part of it as well... IB: I think I take a bit of cajoling, and I couldn't initially see how it would work – given that not everyone would be around all the time. I wasn't very confident about my vocals. But in the end I just decided to do it – and then the first few gigs were really good. I decided we would do it as it is on the album, without drums but the drum machine pulsing throughout. And, now, with the new album I've been through that again of not knowing how to make it work live. But we did a show in Ramsgate recently and it all seemed to come together. For the album launch shows, I think we will try and have as many people who are on the album come together as possible. PB: Where did the idea for that show come from? IB: It was from Darren Hayman. The first idea I had was to hire a vintage routemaster bus, and be driving it around somewhere in south east London. But I quickly thought that we wouldn't be able to do it. Then Darren suggested this museum where they have a disused tube carriage, and we saw that it was available to hire. PB: I know it seems too early to ask, but do you have plans for Papernut Cambridge beyond this album. IB: I am already starting to get some ideas for songs for the next record. But in the meantime, we are doing the inevitable covers record – which we will be recording the week after next. That will show the obvious influences that I have got – lots of music from the sixties and the seventies. Lots of melodic pop stuff from that period. PB: The sort of music that you can definitely hear the influences on the new album. Although I've noticed some of the reviews of this album talking about Britpop, which you can sort of here, but I'm not completely sure... IB: I mean, I did like Blur and Oasis and that, but I am looking back a bit further than that. There was one review that compared it to the Soup Dragons, and I can see it, actually, but it definitely wasn't what I was looking to when I made it. PB: Thank you. The top two photographs weree taken by Dennis Auguste and Robert Rotifer, while the lower photograph was taken by Michael Jones.
Band Links:-
http://www.chasndave.com/
https://www.facebook.com/chasanddaveofficial
https://twitter.com/chas_dave
Picture Gallery:-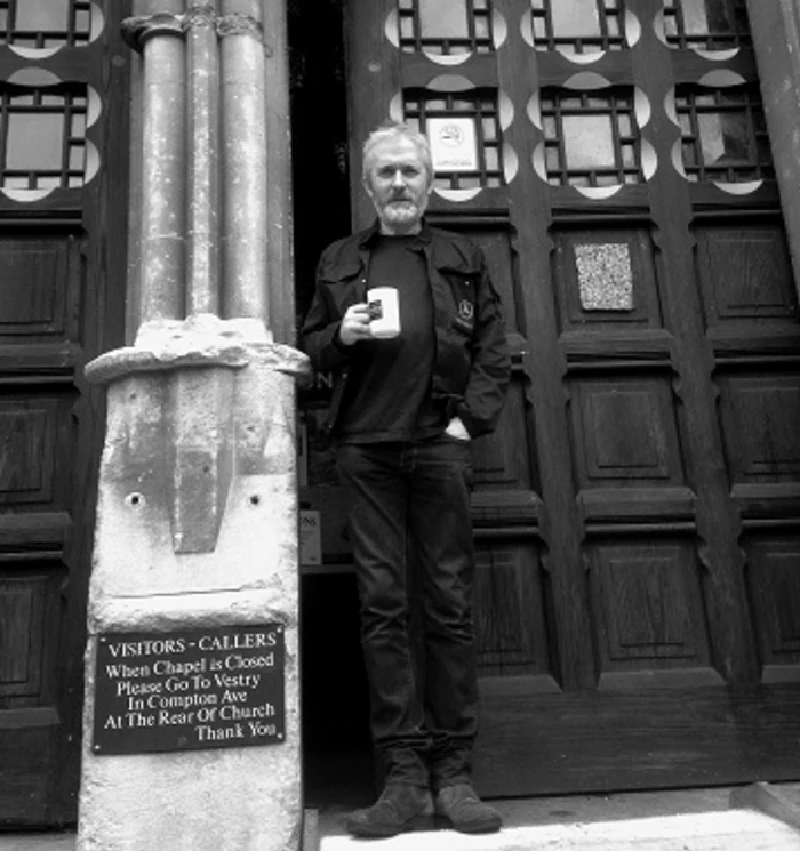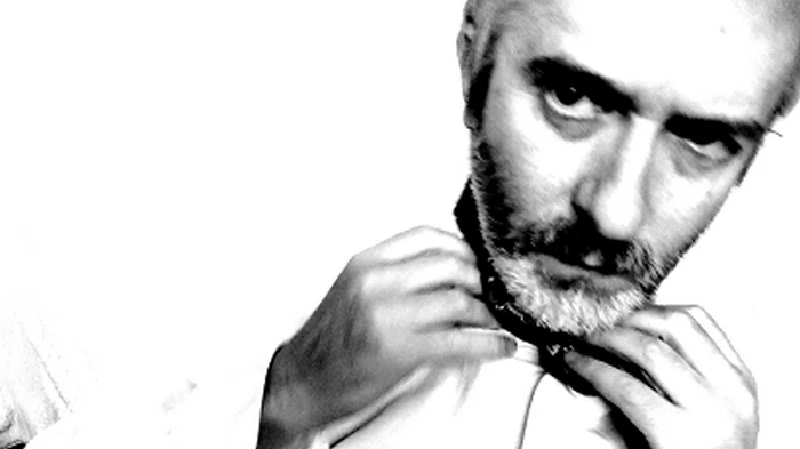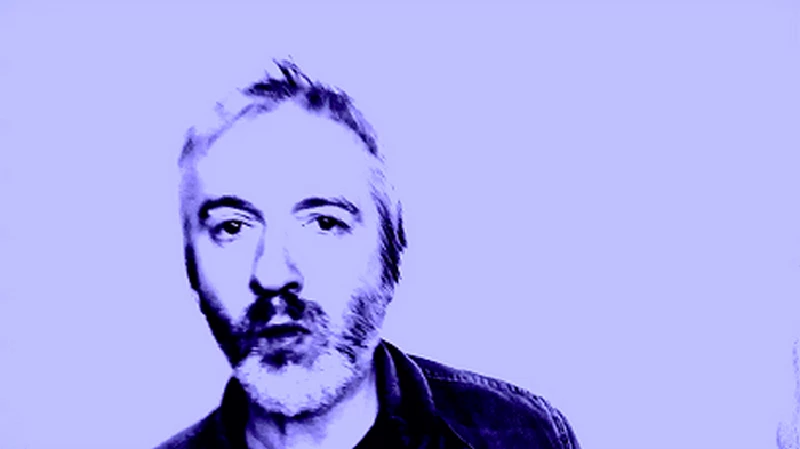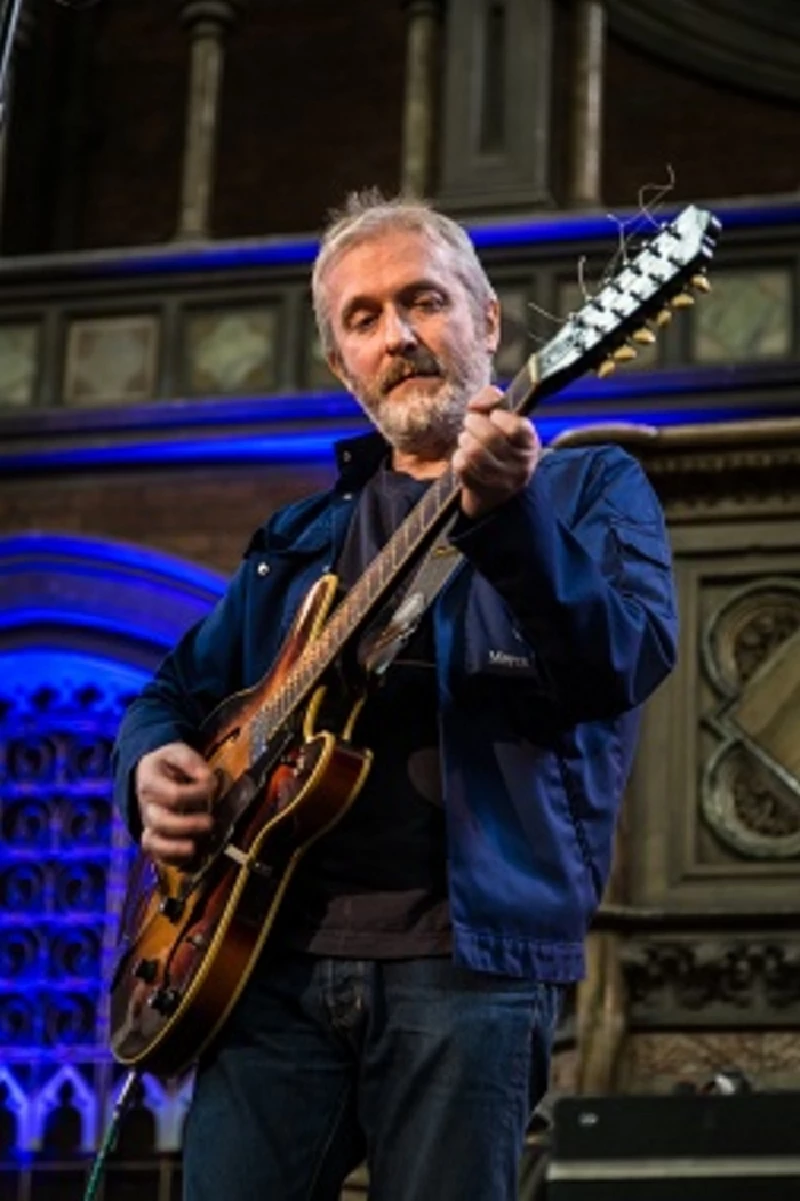 interviews
---
Interview (2019)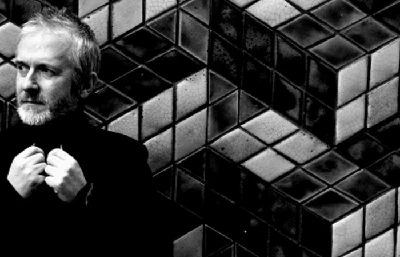 Ben Howarth visits the home of Ian Button and chats about his Papernut Cambridge project.
related articles
---
Papernut Cambridge: Interview (2014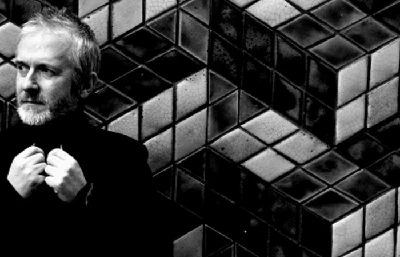 Ben Howarth chats to Death In Vegas and Rotifer member Ian Button about his band Papernut Cambridge's second solo album, 'There's No Underground'
Pennyblackmusic Regular Contributors
---