---
Ash
-

Interview
published: 20 / 7 / 2004
---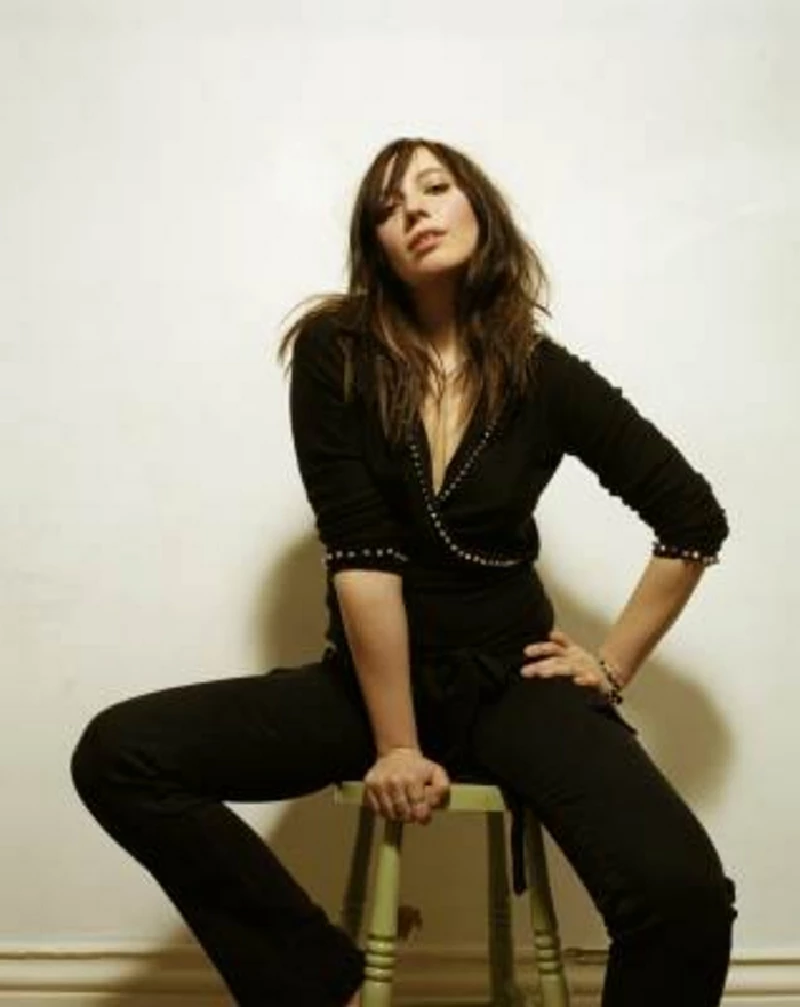 intro
Ash guitarist Charlotte Hatherley has just released her first solo album, 'Grey Will Fade'. She chats to John Clarkson about her plans to promote it amidst Ash's own busy schedule of promoting and touring commitments.
Ash guitarist Charlotte Hatherley began her career as a rock guitarist even before she left school. While she studied for her A-levels during the day, the 16 year old West Londoner played the club circuit at night for two years with her first band, grunge punk group, Nightnurse. In 1997, aged 18, Hatherley joined the Northern Irish guitar band Ash when the group's original trio of Tim Wheeler (vocals, guitar); Mark Hamilton (bass) and Rick McMurray (drums) decided to beef up their sound by adding a fourth member. She made her first studio recording with Ash later that year on the single, 'A Life Less Ordinary', and then followed this by appearing on their 1998 album, 'Nu-Clear Sounds'. Hatherley has since then appeared on all subsequent Ash recordings, including their 2001 No 1 album, 'Free All Angels' and their latest long player, this year's 'Meltdown'. Under the tutelage of Tim Wheeler, Hatherley began writing her own songs shortly after she joined Ash, and by composing some of the B sides to Ash's singles. The first of these, 'Taken Out', appeared as a B side to the 1998 Ash single, 'Jesus Says', and was followed by 'Gonna Do it Soon', the flip side to 'Wild Surf', which also came out that year. One Hatherley composition, 'Grey to Fade', a haunting, harmony-driven message of hope to a confused school friend, which appeared on the 2001 single 'There's a Star', proved so popular that it regularly appears high on voting lists of Ash fans' favourite songs. Hatherley recorded her debut solo album, 'Grey Will Fade' in Los Angeles last year around sessions for 'Meltdown'. It will be released on the 16th August on Double Dragon. A download only single, 'Kim Wilde' preceded this in June, and a second single, 'Summer' ,will also be released, this time on CD, in August. 'Grey to Fade', which features a re-recorded version of the title track, and nine new songs, was produced by Eric Drew Feldman, who was once part of Captain Beefheart's Magic Band. He also plays keyboards on the album, which also features PJ Harvey drummer Rob Ellis. Hatherley meanwhile plays guitar, bass and sings. A very fluid record, it finds Hatherley experimenting with a range of sounds, and includes punk-pop numbers ('Kim Wilde', 'Summer', 'Bastardo'), a rock 'n roll song ('Why You Wanna') , a piano-driven ballad ('Down') and elements of grunge ('Paragon') and psychedelia ('Stop') Charlotte Hatherley spoke to Pennyblackmusic about 'Grey to Fade', and her plans to promote the solo album amidst Ash's own busy schedule of promoting and touring commitments. PB : You have been writing songs for Ash for several years, and have written a lot of B-sides in particular. Why did you decide to release a solo album ? Was it because you wanted to give your own songwriting a wider profile ? CH : Yeah, that's correct ! I had always wanted to do a solo album, but I had never got around to it. I had never had the time to do it, and in the mean time the opportunities came up to record songs for B sides, and so I did that. Then I recorded 'Grey Will Fade' as a B side, and got such a huge response from the fans for that that even now it cadges in lists of Top 10 Ash songs. For some reason that song really struck a chord, and I took a lot of confidence from that. After that I didn't want to record songs just as B sides anymore. I wanted to record them properly. PB : Did you also want to use the solo album to record some songs which perhaps didn't suit Ash's repertoire ? CH : Yeah, there are a couple of songs on the album that if I played to the Ash guys they would probably go "What the fuck !" (Laughs). 'Stop' and 'Where I'm Calling From' are two of those, and there's a few others in there as well like that. 'Kim Wilde' is a bit like that also . Tim, Mark and Rick have also been together for 10 years, and they know how to write together. They've got a formula which works. I also really didn't want to intrude upon that. PB : You've got absolutely no plans to leave Ash though, do you ? CH : Absolutely none. PB : How long have you had the songs on 'Grey Will Fade' for ? Have you been carrying them around for a quite a while ? CH : A few of them are really quite old, five or six years old. "Kim Wilde' and "Summer' are the most recent songs that I wrote. That was two years ago. PB : Ash are an immensely prolific studio and live act. How did you find the time to record the solo album last year, especially as you also spent months last year working on 'Meltdown' ? CH : I had days off here and there to demo the album in London, and soon as I had all the demos ready I was just waiting for a time to record it. Ash did this big tour in America which was eight months long, and, after that, we decided to give ourselves two months off. I didn't, however, take the two months off (Laughs). I went on to LA and made the album, and then went over to another studio in LA and made 'Meltdown' and then went back to the studio I had been in before and finished 'Grey Will Fade' off. It was just a case of slipping it in whenever I had the time to do it. PB : Why did you decide to record a new version of 'Grey Will Fade' instead of recording ten totally new songs for the album ? CH : I didn't really record it as well as I wanted to originally, or as well as I thought the song deserved. It was all a bit rushed. I had only like a couple of hours to do it, so I thought that I could redo it and redo it better and put it on the album. As it has only been available up until now as a B side, there will also probably be a lot of people who haven't heard it as well. PB : Your first single off the album was 'Kim Wilde' which was released as a download only single. Why did you decide to do that ? CH : Part of me thought that it was too presumptious to come out with a single that I expected people to go out and buy, and another part of me was testing the waters. 'Kim Wilde' was a good representation of the album in the sense that it was poppy, but there was also quite a lot going on within one song. I thought that it would be good to put it out as a free download. It is a great way of getting people to check out song.. PB : What is that song about ? CH : It isn't really about 'Kim Wilde'. It was a working title that I had because it was originally an insturmental song. It had this grey guitar sound which was quite keyboardy, and at the end of the session someone said "What do you want call this ?" and I thought I would call it 'Kim Wilde' because it sounds like "The Kids from America' (Laughs !), and then when I eventually wrote some lyrics for it I thought that maybe I should change the title, but by that time it had stuck. PB : The second single is 'Summer'. Why did you choose that track as the next single ? CH : It's a fairly obvious summer time song , and it is also probably one of the most instantly poppy songs on the album. I had always thought that track would be a great single. PB : The album was produced by Eric Drew Feldman, who was a member of Captian Beefheart's Magic Band. Why did you choose to work with him as producer ? CH : Fortunately he is married to Corinne, one of my oldest friends (Laughs), who I have known since the days of Nightnurse. I sent over copies of the demo to Corinne, who was living in San Francisco, to ask what she thought of them. And I got this e-mail from Eric saying that he was Corinne's husband, and that she had played him the demos and he liked them a lot. He attached a CV of all the people that he had worked with and it included PJ Harvey and Frank Black and the Catholics as well as Captain Beefheart's Magic Band. It was full of all these really great bands, and I thought " Yeah ! Fucking Hell ! If you want to do it, do it !" (Laughs) Eric also got Rob Ellis involved. Rob is a great songwriter and arranger, but primarily he's PJ Harvey's drummer. Before I knew it I, therefore, I had this really great team. PB : A lot of the songs on the album are pretty unusual for rock songs in that, rather than just staying stagnant and with the same riff, each song has several different parts. Was that deliberate planning ? CH : It is just the way I write really. I am very conscious of making sure that nothing stays the same, and nothing is boring, so I tend to have lots of different guitar parts, and things like that going on. 'Paragon' , which is on the album, is an extreme example of that. I could happily go on putting loads of shit on songs for ever. Eric ended up saying "That's enough" . I definitely needed taming (Laughs) PB : The album is coming out on Double Dragon. Why did you decide to put it out on that rather than Ash's regular label, Infectious ? CH : I always knew that I wanted it to come out on an independent label. I always wanted to have a licensing deal. I basically had a finished product when I came out of the studio, and I looked at various labels. Double Dragon is owned and run by Ash's manager, and so while I looked at some other choices, I thought that would be the best thing to go with Double Dragon. As I see him every day, I can keep it close and in the family. PB : How do you intend to promote the album, especially as Ash have so many touring and promotional commitments of their own at the moment ? CH : I did go into this knowing that I wouldn't be able to do much promotion, but, to be honest, I am quite happy about that. I quite like being in Ash and having a lot of promo and TV. It's quite inescapable, but for my thing I thought that it would just be great to have a little project where I would just do the music. Fortunately I am in a position where I can just do that.. PB : Have you got any plans to tour with 'Grey will Fade' ? CH : When I first started out with the solo career, I didn't think I was going to do a single or a video. I have now done both with 'Summer'. The further I have gone along the more I have opened up to ideas. Initially I was quite shy and nervous about being out there on my own, and I was reluctant to tour, but now I am thinking about getting a band together. I am thinking of doing some acoustic sessions as well,. Once I get some time off I'll probably get a band together and see how it goes. PB : That's surprising that you felt nervous. You have always seemed unafraid to take up a challenge. Your first live show with Ash was in front of 50, 000 people at the V97 festival, wasn't it ? CH : Yeah. I will always say no way initially because it frightens me, but I will always force myself to do it. I guess I have always been quite ambitious in that way. Now I want to get on and do another album. I've got a lot of ideas to do bigger and better things. PB : Will you definitely do a second solo album then ? CH : Yeah ! I think so. It's the usual story of when I have the time. PB : There is also a compilation of your very first band, Nightnurse,coming out later this year. Are you looking forward to that ? CH : I am. I have only got a couple of small vinyl things from Night Nurse. It's an album, so it will be great to have a complete collection of their material . I don't think I am on too many songs. Only about three. I am still proud of Nightnurse. I joined that when I was barely 16, and it was a very formative experince for me. They did put a lot of stuff out. It will be really cool to go back and have all that to listen to. PB : What are you going to be doing for the rest of this year ? CH : I am going to Australia on Sunday for a festival with Ash, and then we're going to Japan for a festival there, and then we're going on to do a European tour. We haven't actually played a full-scale proper European tour for three years ago. Then we'll be doing another UK tour towards the end of the year, and then going on to America. PB : Thank you for your time.
Band Links:-
http://www.ash-official.com/
http://www.facebook.com/ash
http://twitter.com/ashofficial
Picture Gallery:-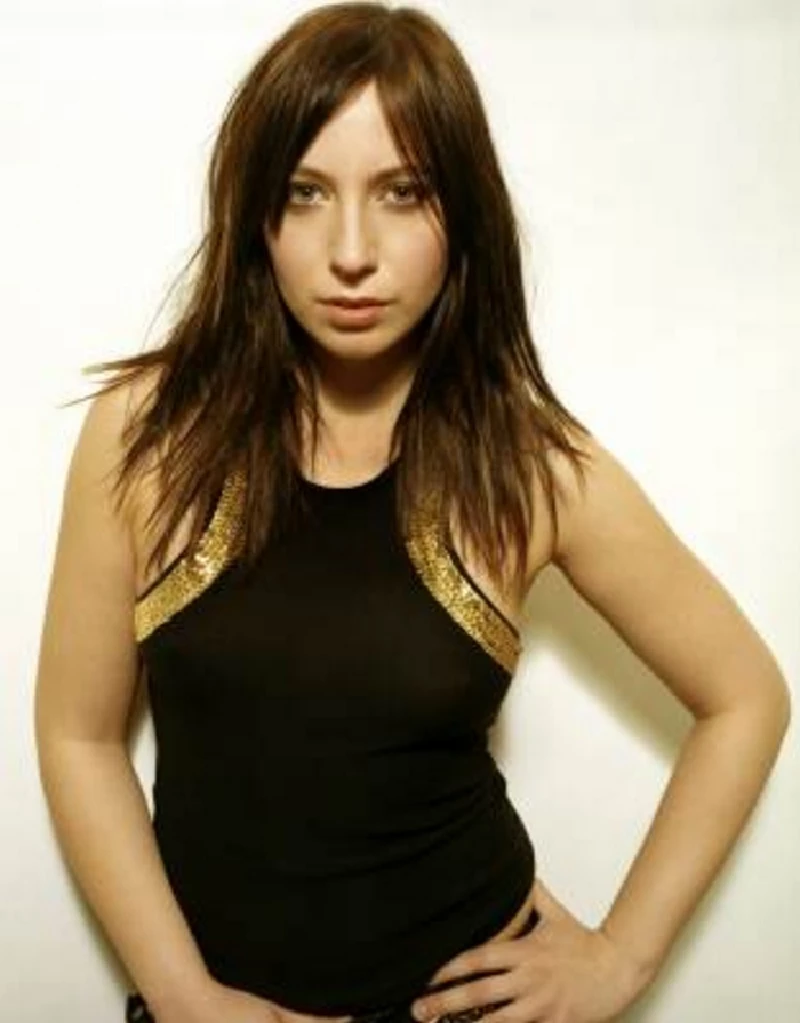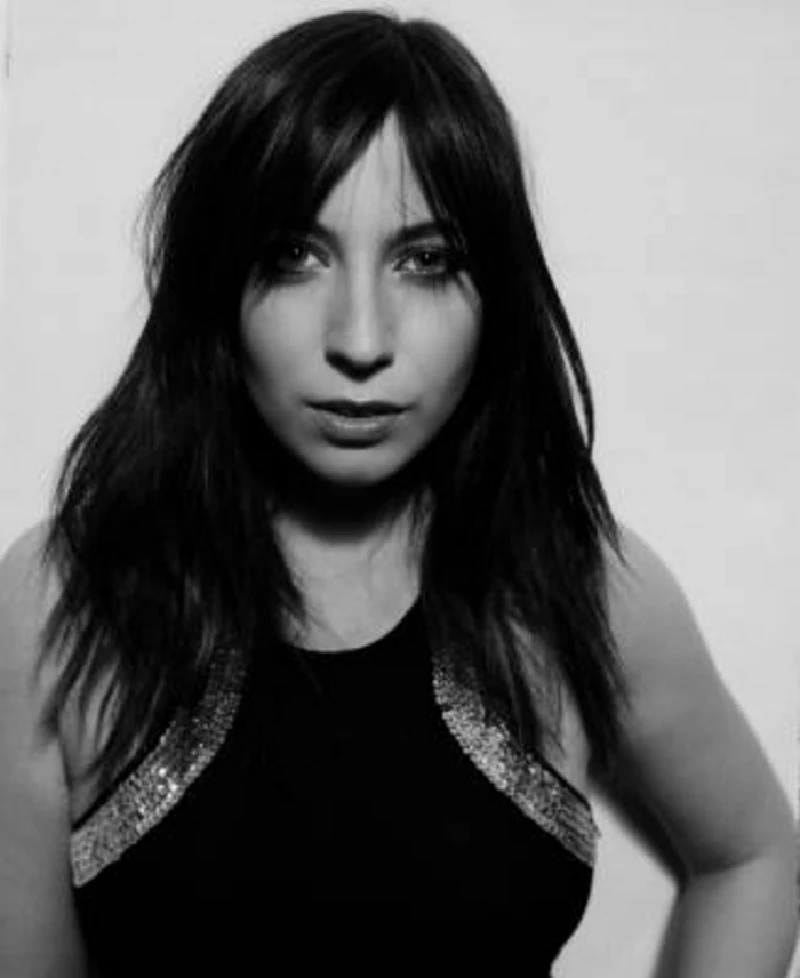 interviews
---
Interview (2002)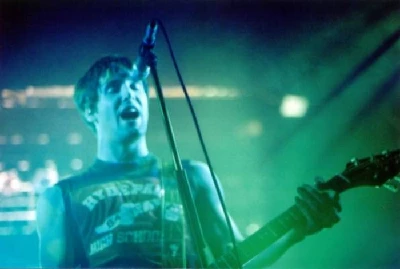 Ash! You thought they were dead, right? Killed by rogue gangs of half-human half-goth Nine Inch Nails fans after the Lost Weekend debacle. Wrong! They're back, and this time they've got wings. 'Free A
photography
---
Photoscapes (2018)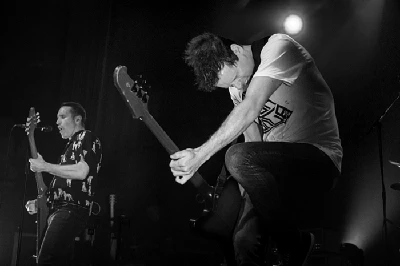 Andrew Twambley photographs Northern Irish alternative rock trio Ash on a recent tour at the Ritz in Manchester.
Pennyblackmusic Regular Contributors
---